Arthur G. Wilks R211126
Unknown - Unknown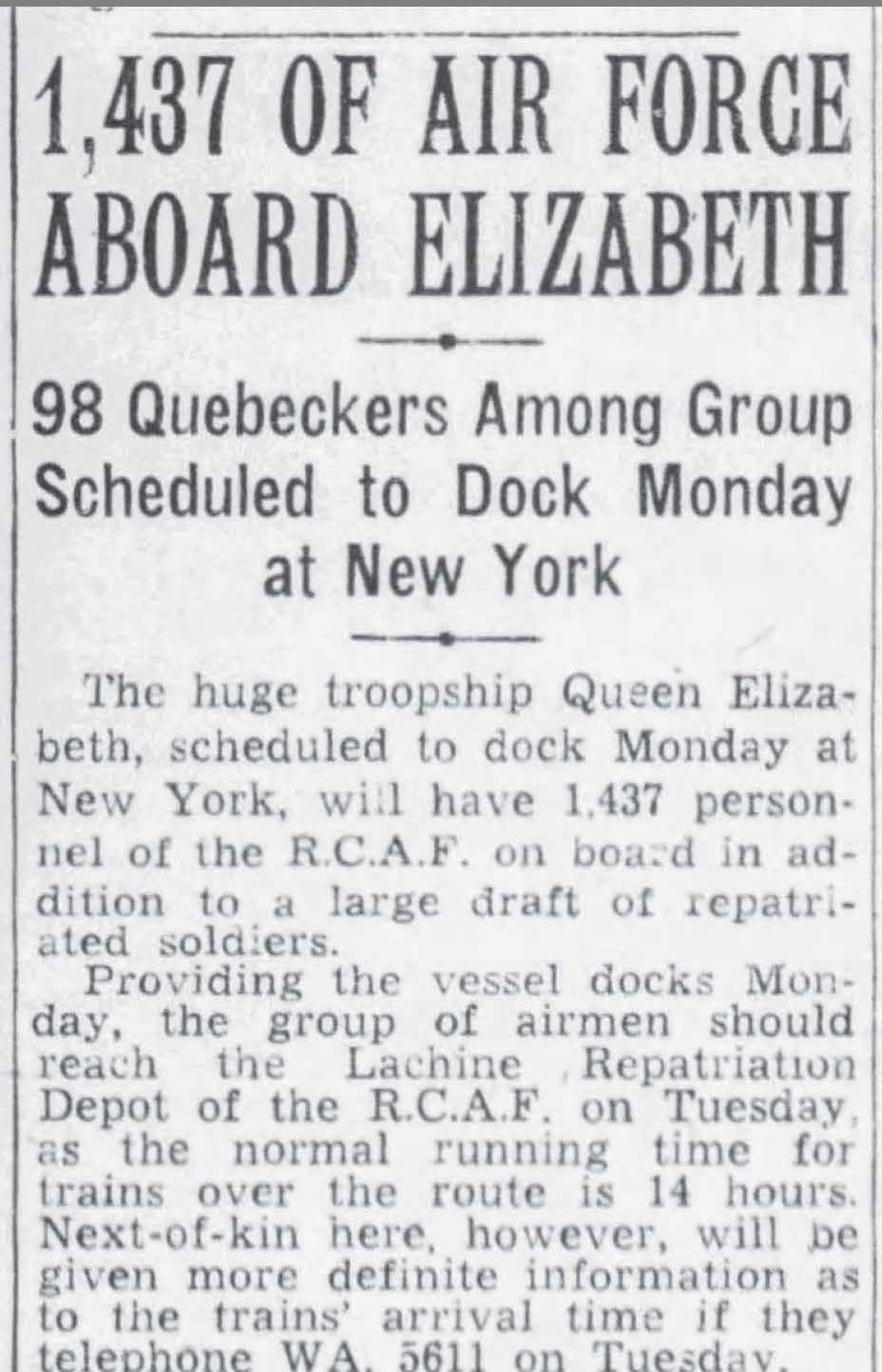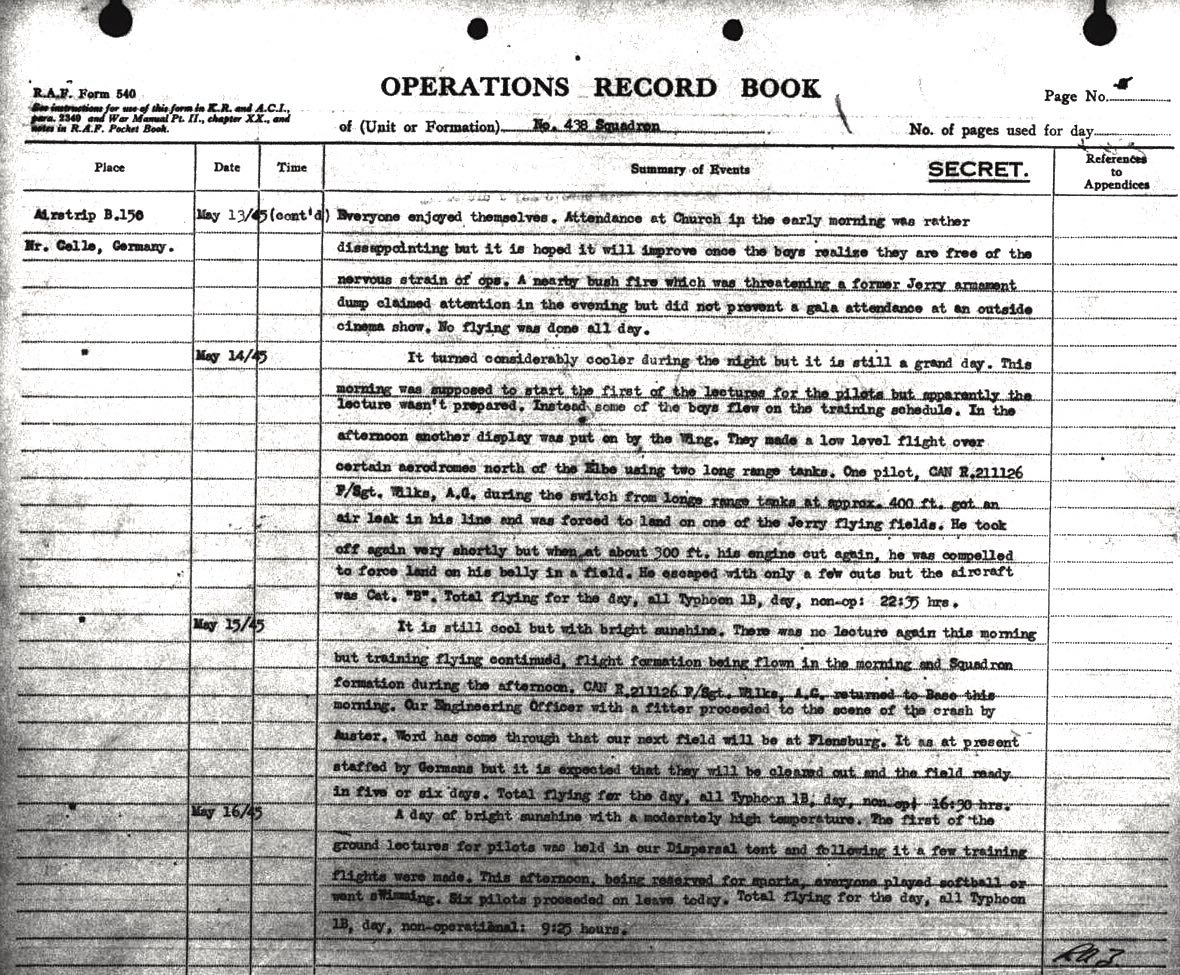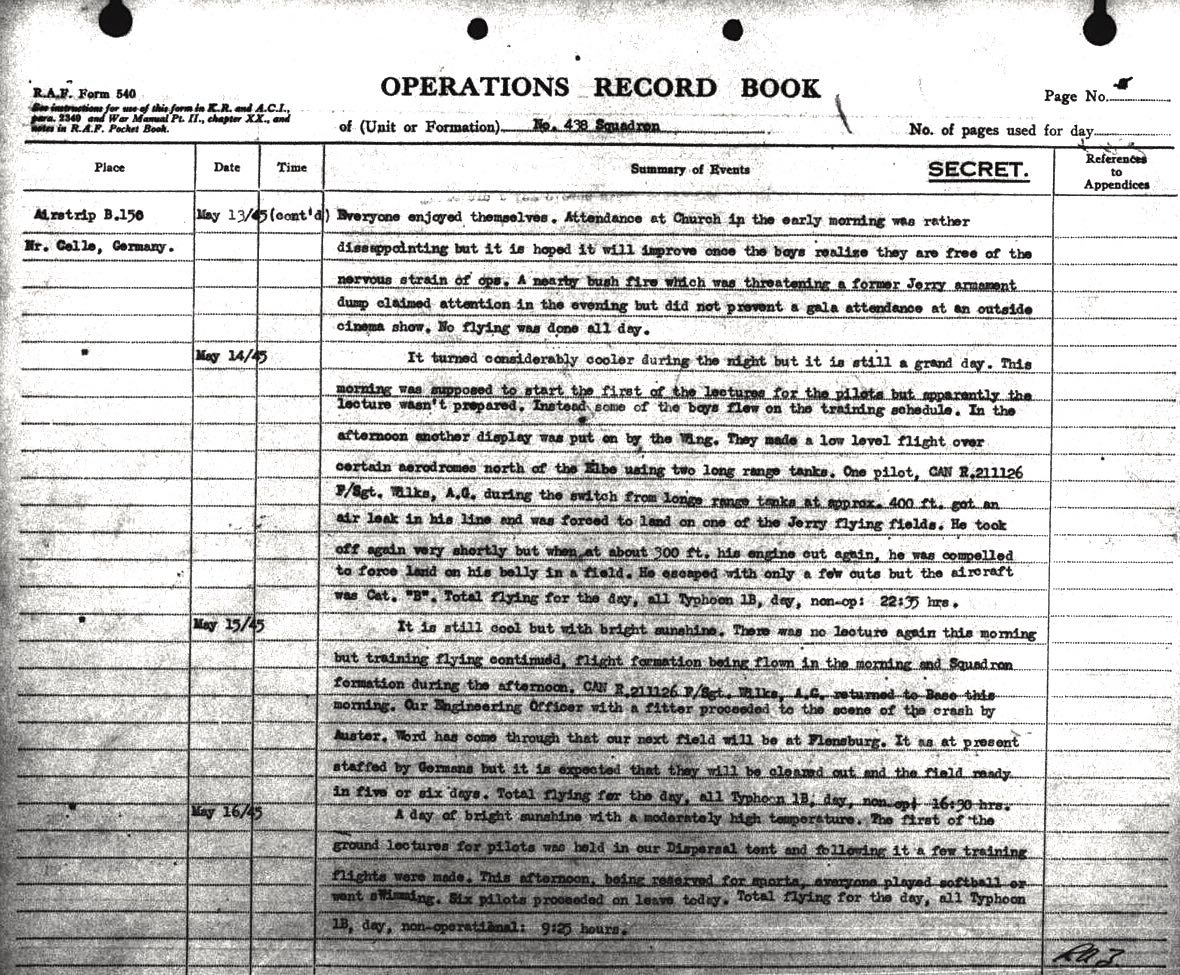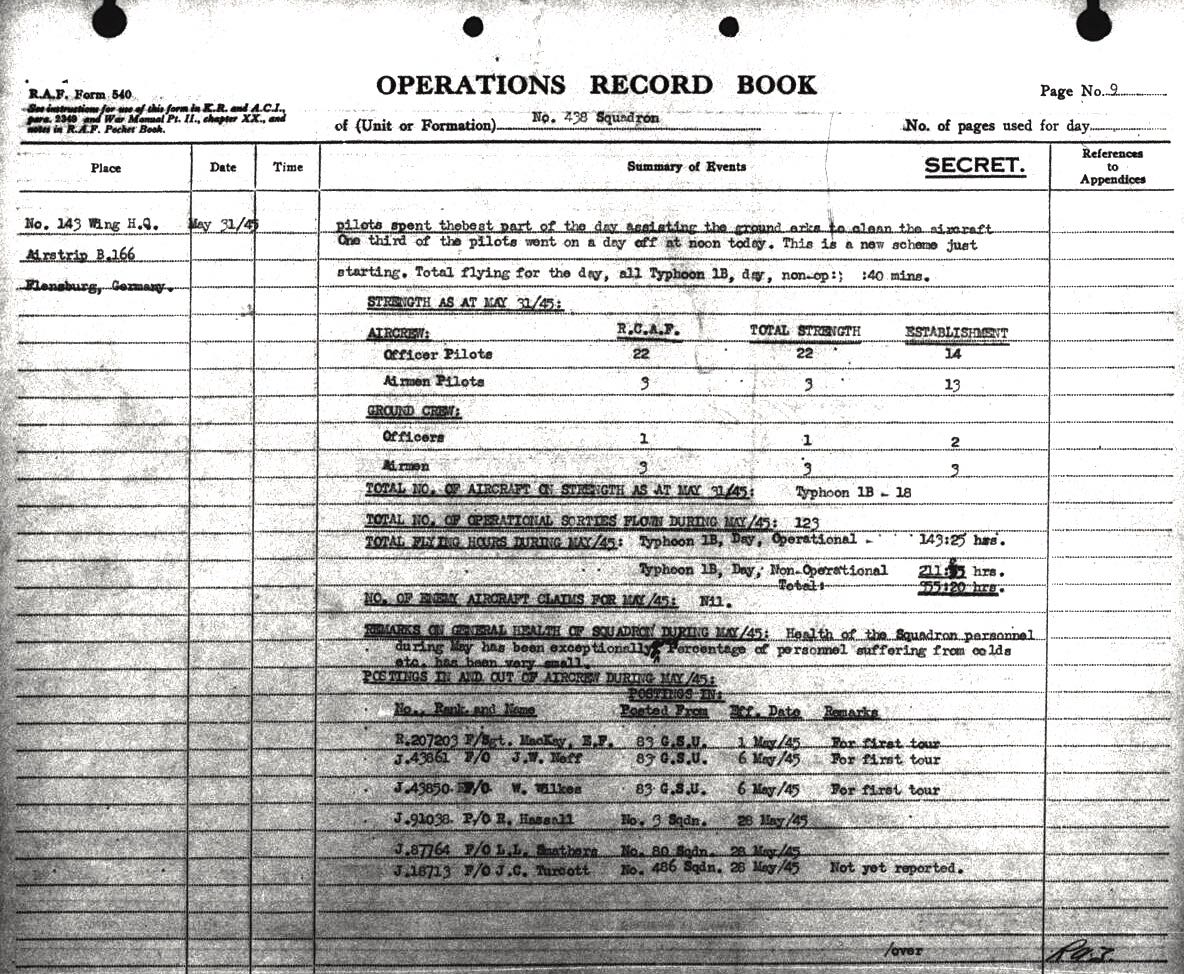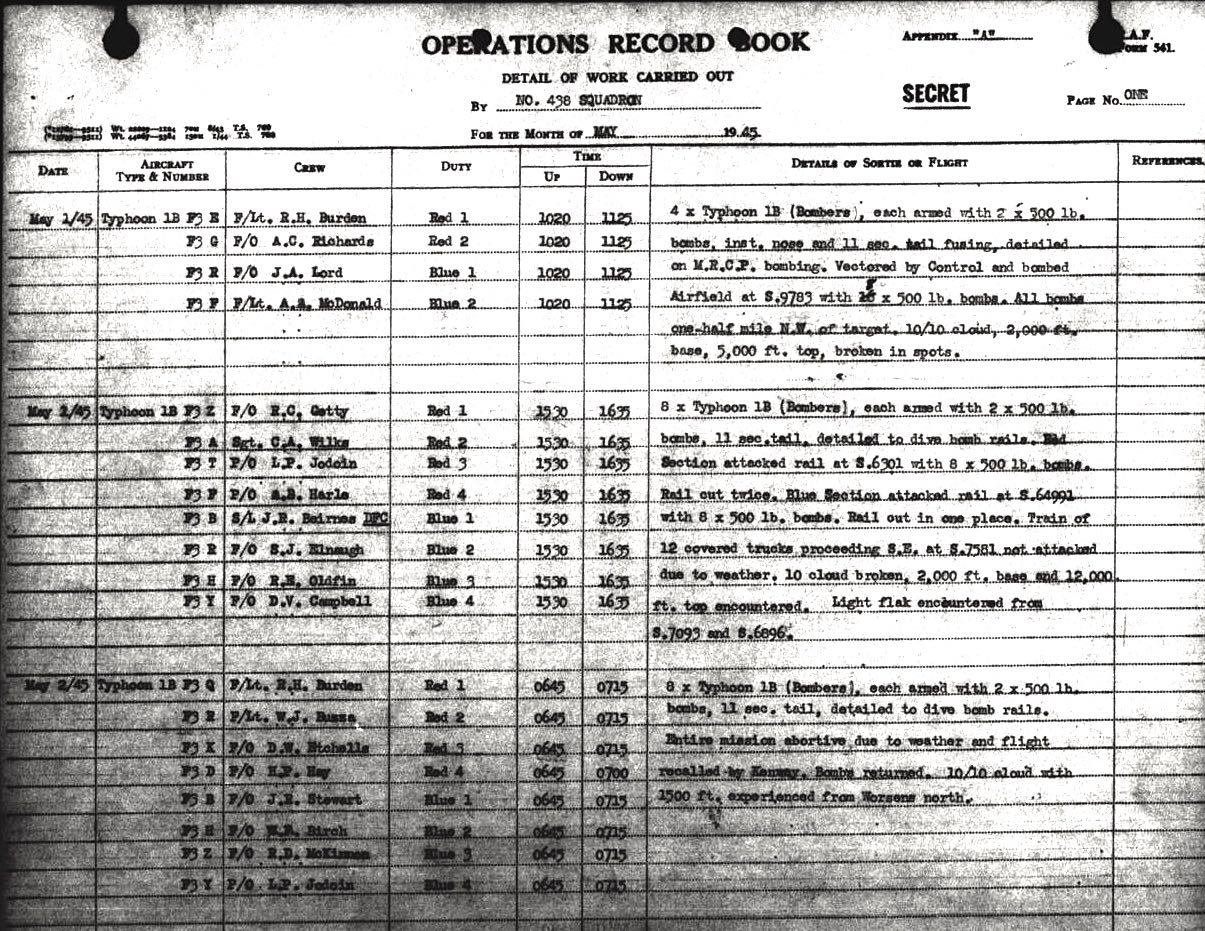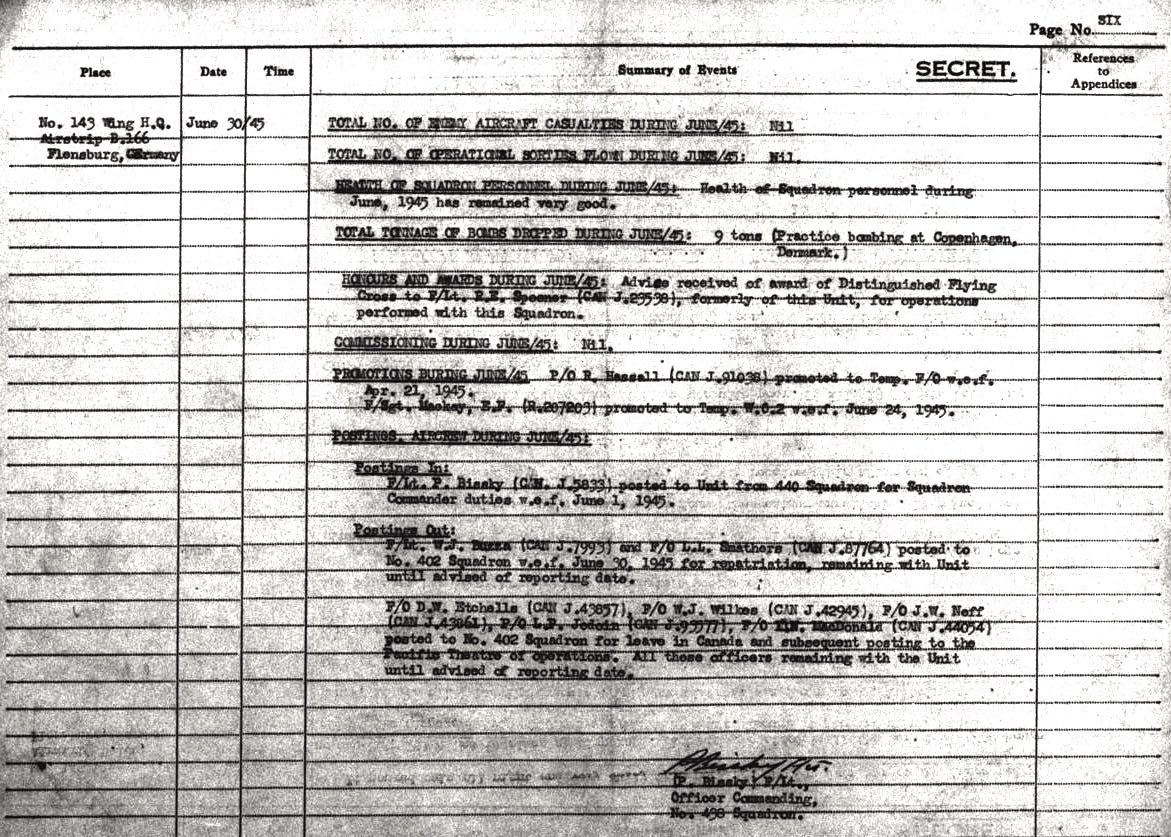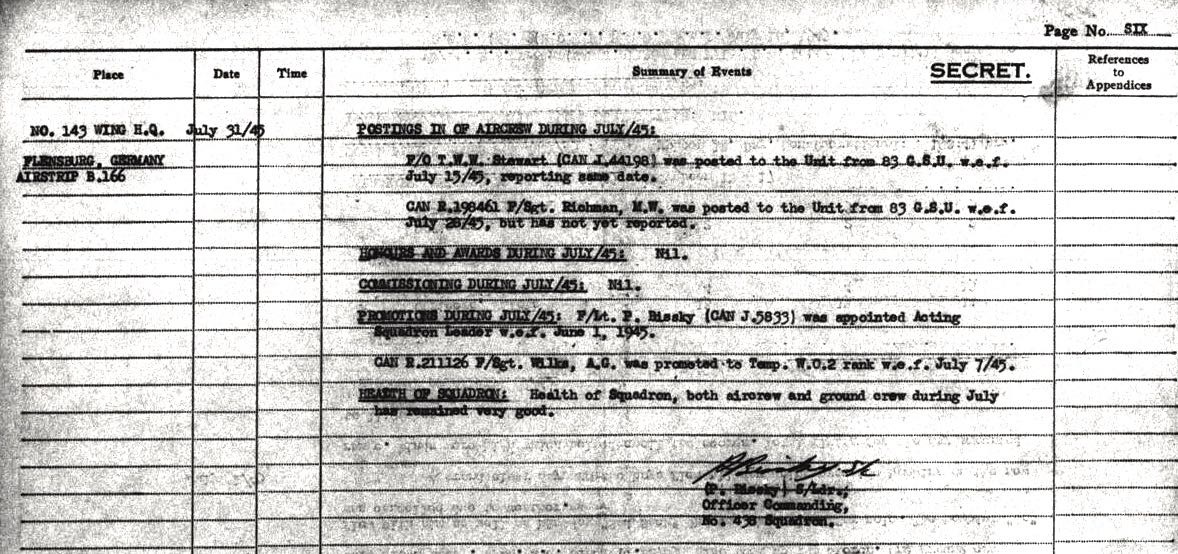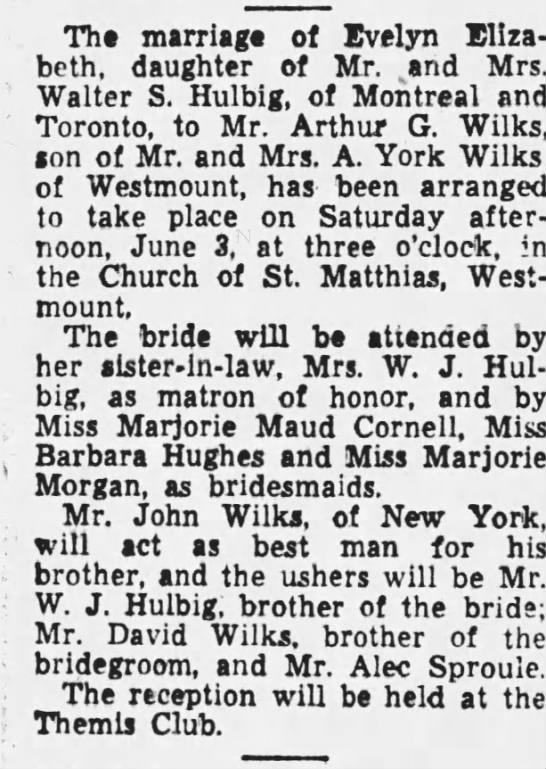 438 Squadron
WO Arthur G. Wilks was a Typhoon pilot with 438 Squadron.
On May 2, 1945, Sgt Wilks, flying Red 2 at 1530 - 1635. "8 x Typhoons 1B (Bombers) each armed with 2 x 500 pound bombs, 11 sec. tail, detailed to dive bomb rails. Had Section attacked rail at S.6301 with 8 x 500 lb bombs. Rail out twice...train of 12 covered trucks proceeding SE at W. 7581 not attacked due to weather. 10 cloud broken, 2000 feet base and 12000 feet top encountered. Light flak encountered from S.7093 and S.6896."
On May 14, 1945, F/Sgt Wilks, A. G.: "It turned considerably cooler during the night but it was still a grand day. This morning was supposed to start the first of the lectures for the pilots but apparently, the lecture wasn't prepared. Instead, some of the boys flew on the training schedule. In the afternoon, another display was put on by the Wing. They made a low level flight over certain aerodroms north of the Elbe uwing two long range tannks. One pilot, CAN R211126 F/Sgt Wilks, A.G. during the switch from long range tanks at approximately 400 feet got an air leak in his line and was forced to land on one of the Jerry flying fields. He took off again very shortly but when at about 300 feet, his engine out/cut again, he was compelled to force land on his belly in a field. He escaped with only a few cuts but the aircraft was Cat "B". Total flying for the day, all Typhoon 1B, day, non-op: 22.35 hours." On May 15, 1945, F/Sgt Wilks, A. G.: "It is still cool but with bright sunshine There was no lecture again this morning, but training flying continued, flight formation being flown in the morning and Squadron formation during the afternoon. Can R211126 F/Sgt Wilks, A. G. returned to Base this morning. Our Engineering Officer with a fitter proceeded to the scene of the crash by Auster. World has come through that our next field will be at Flensburg. It is at present staffed by Germans, but it is expected they will be cleaned out and the field ready in five or six days."
July 31, 1945: "Promotion during July 1945: Can R211126 F/Sgt Wilks, AG, was promoted to Temp WO2 rank effective July 7, 1945."
WO2 A. G. Wilks returned to Canada aboard the Queen Elizabeth troopship in January 1946. It appears he was from the Montreal area.