Andrew Lambros J16020
Unknown - Unknown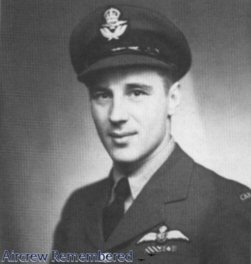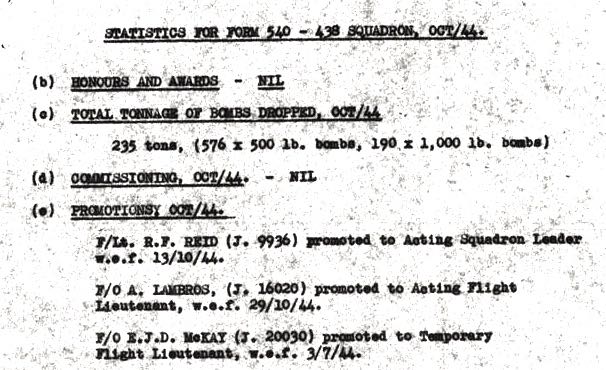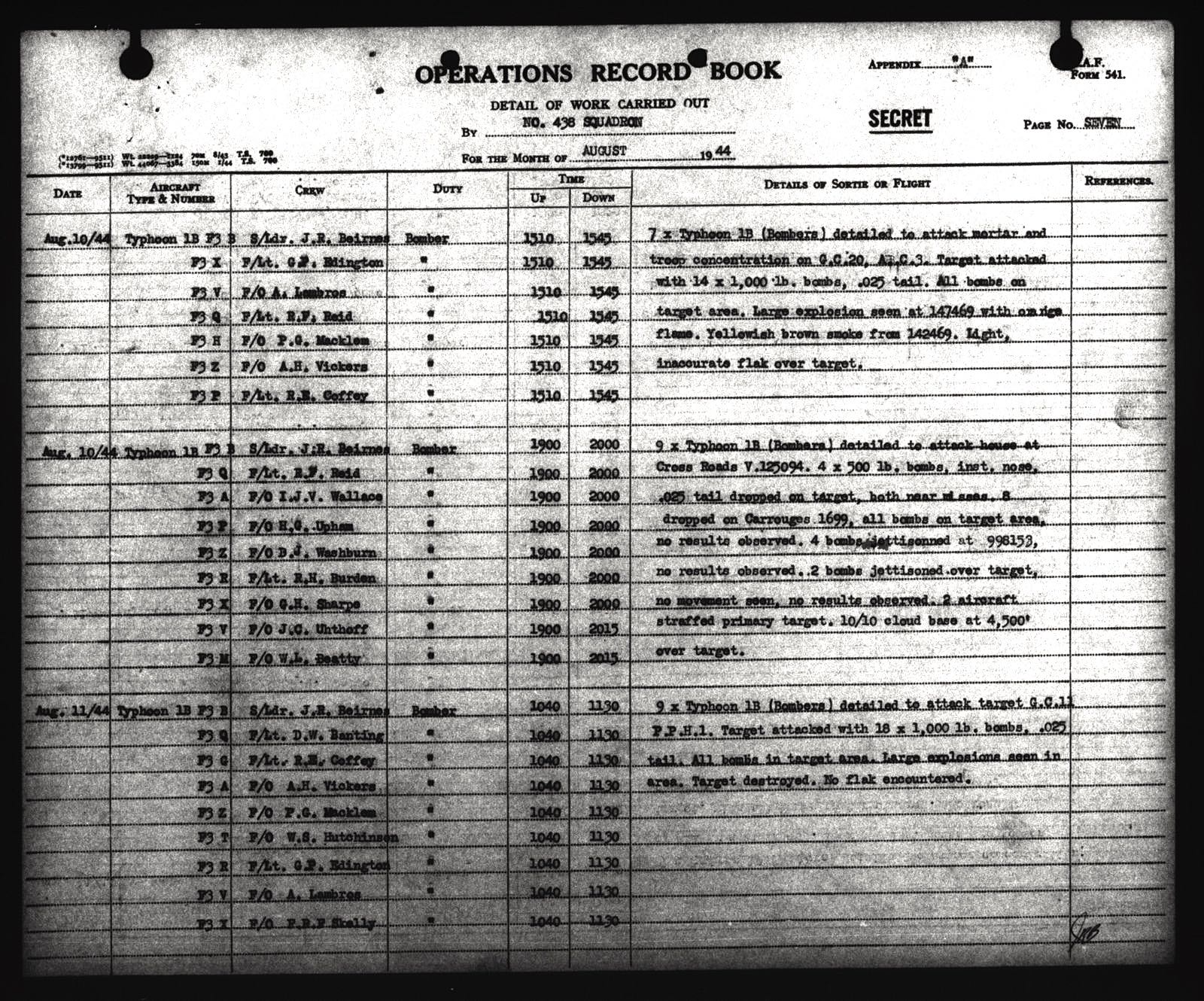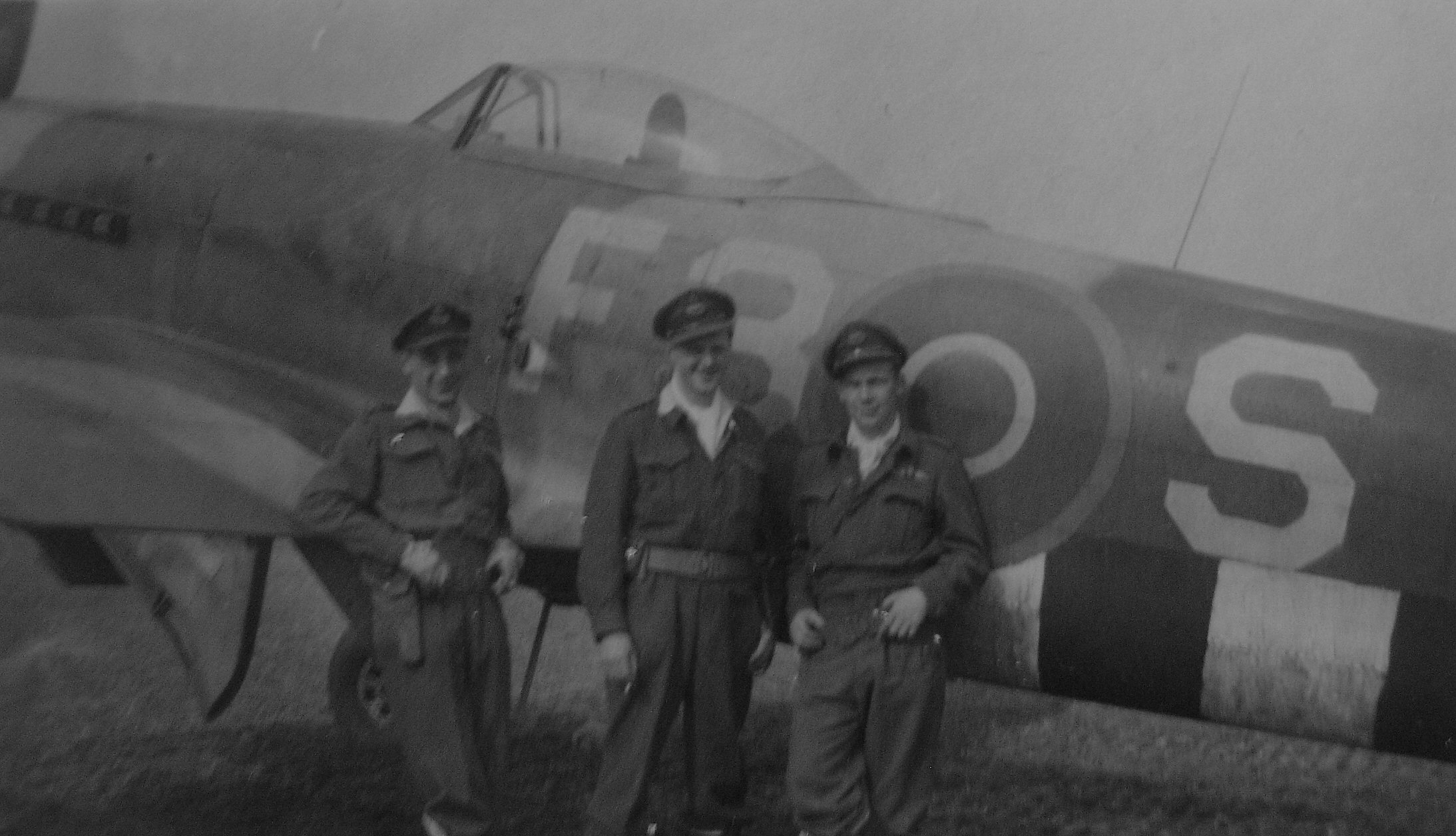 438 Squadron
The following information was compiled by Hugh Halliday.
LAMBROS, Flying Officer Andrew, DFC (49644) - Distinguished Flying Cross (United States) - 39th Squadron, 51st Fighter Interceptor Wing (USAF) -Awarded as per Canada Gazette dated 14 November 1953 and AFRO 742/53 dated 11 December 1953 and Canada Gazette 14 November 1953.
Home in Wiarton, Ontario; enlisted in Ottawa, 18 December 1940. Trained at No.1 ITS (graduated 16 May 1941), No.19 EFTS (graduated 15 July 1941), and No.11 SFTS (graduated 7 October 1941). Awarded DFC, 13 February 1945 for services with No.438 Squadron. Attached to Headquarters, USAF, 28 August 1952; to Travis Air Force Base, 15 October 1952; taken on strength, 39th Squadron, Suwon, 22 October 1952. First sortie on 2 November 1952. Appointed Deputy Commander, "D" Flight, 23 December 1952. Damaged one MIG-15 on 22 January 1953. Acted as Wing Leader for three squadrons, 23 January 1953. Damaged another MIG-15, 31 January 1953. Wing Leader for three squadron on 17 February 1953. Tour completed 24 February 1953; struck off strength of Special Force (Korea) 10 March 1953. Had met MIGs on nine of 50 sorties including four with close brushes. Flew 50 sorties (80 combat hours plus 20 hours 30 minutes non-combat).
"Flying Officer Andrew Lambros distinguished himself by meritorious achievement while participating in aerial flight in the Korean conflict as a pilot of F-86 type aircraft, 39th Fighter Interceptor Squadron, Fifth Air Force from 2 November 1952 to 18 December 1952. Many times, often against superior numbers of the enemy, he has displayed courage, skill and aggressiveness, which has contributed greatly to the success of the mission. Through his skill and airmanship and unfailing devotion to duty, Flying Officer Lambros has brought great credit upon himself, the United States Air Force and the Royal Canadian Air Force."
See H.A. Halliday, "In Korean Skies", Roundel, December 1963 and January 1964.