Arthur Barclay Newsome J10652
April 18, 1917 - October 7, 1944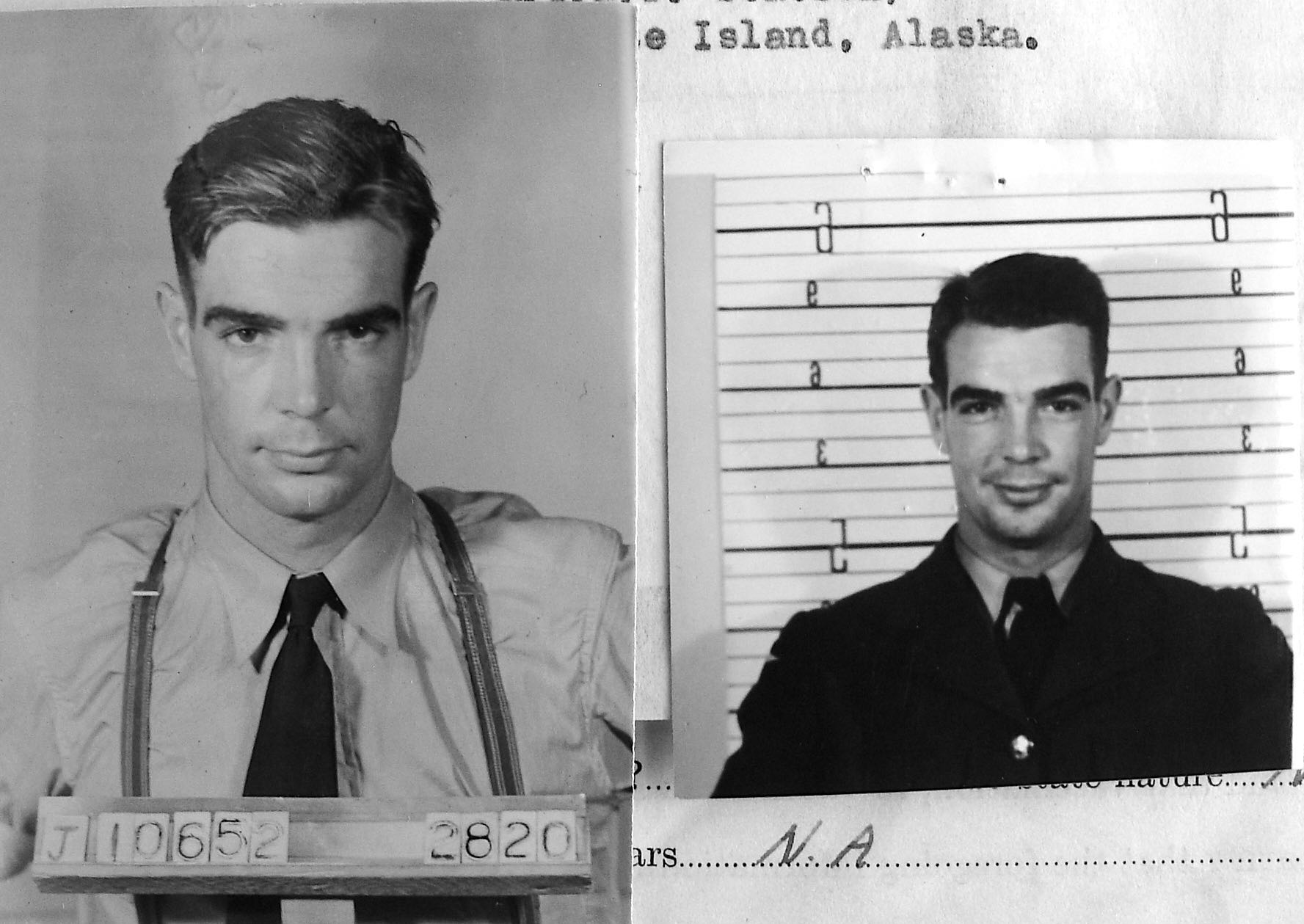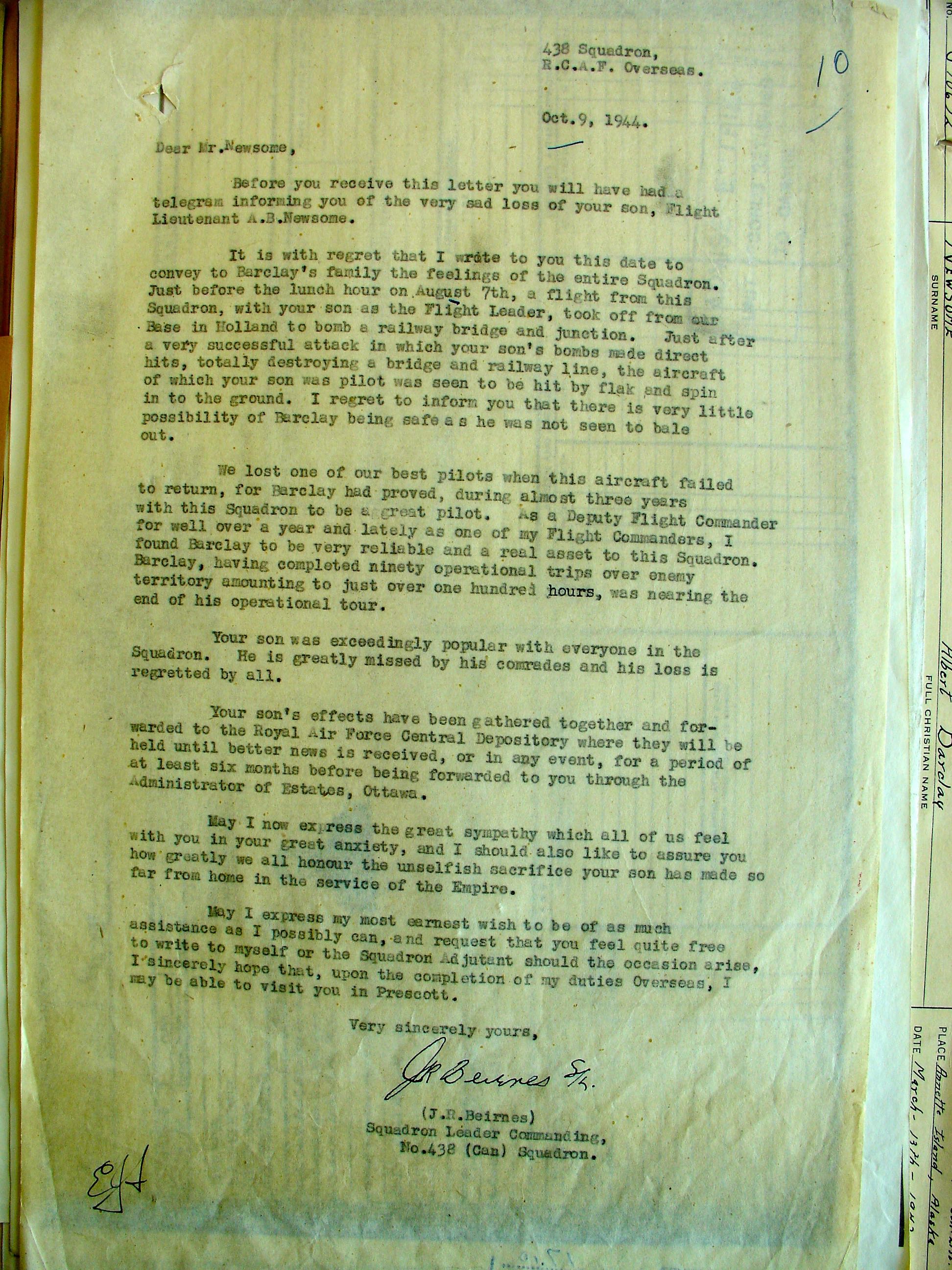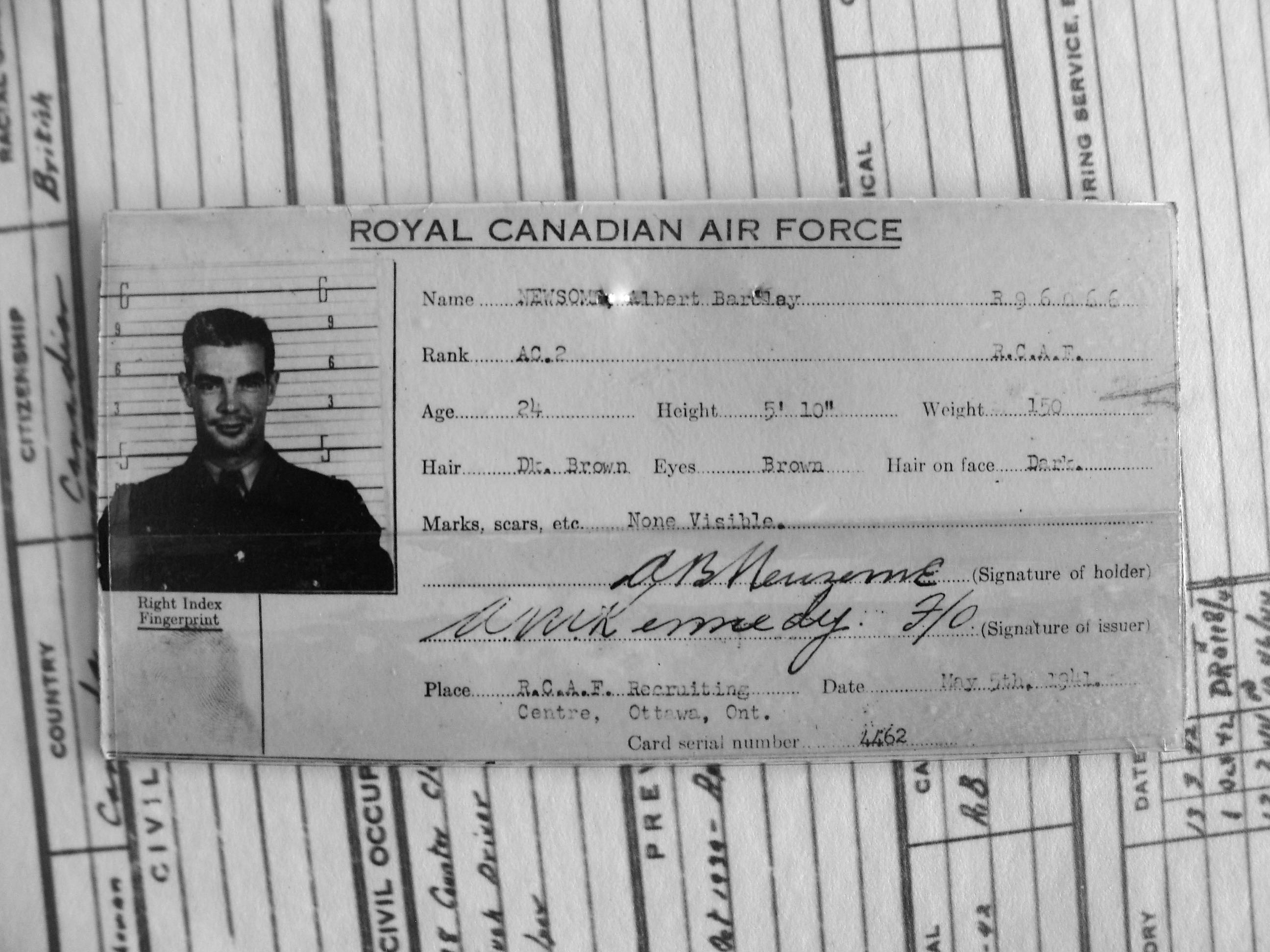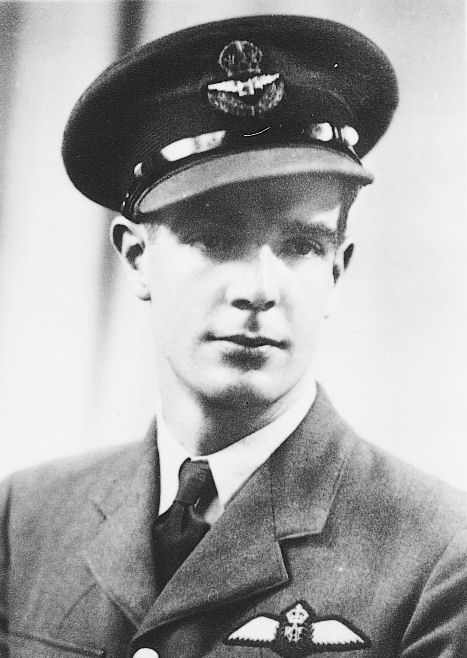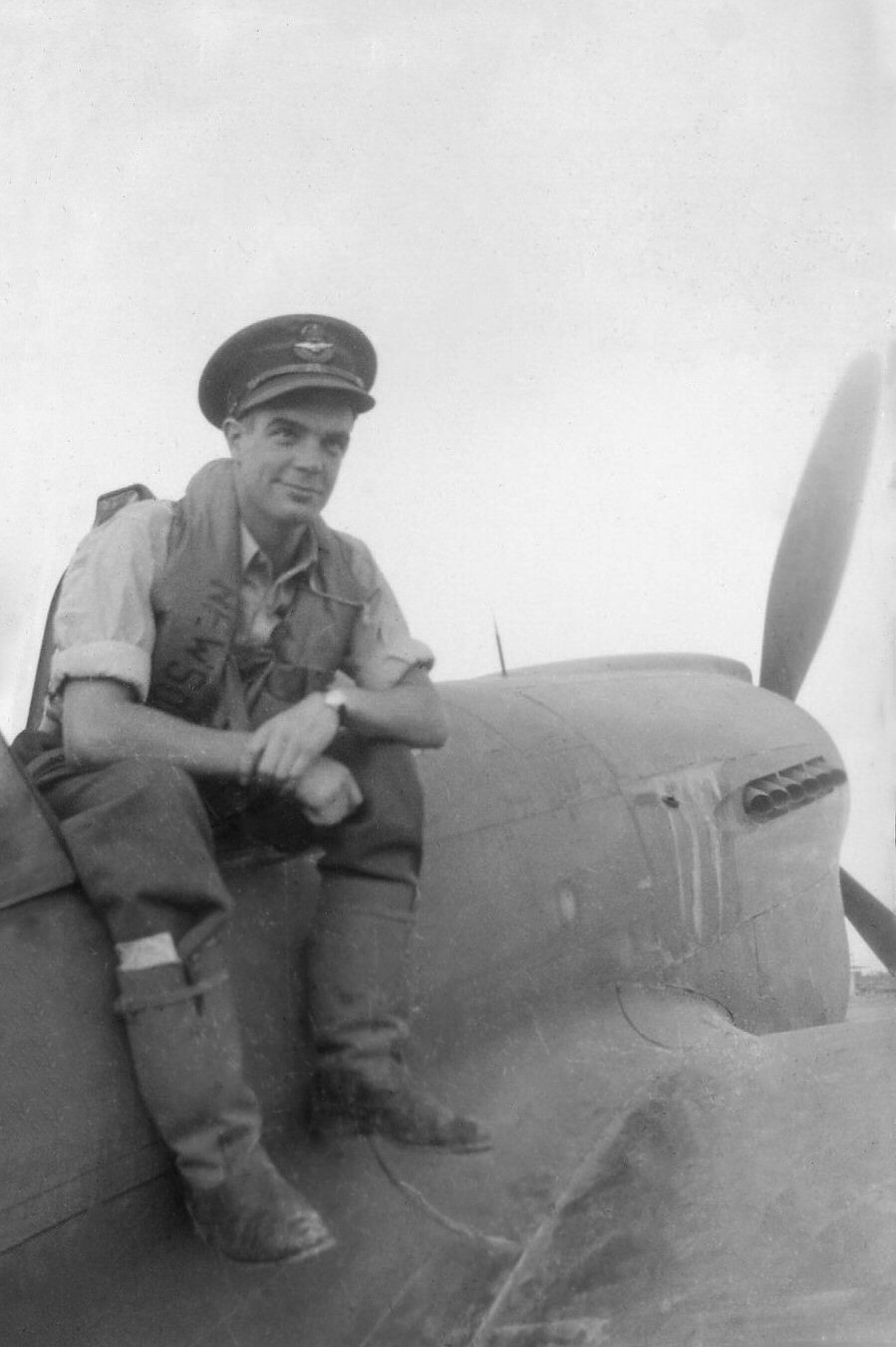 438 Squadron
Albert Barclay Newsome was the son of James Harvey and Edith Isabella Newsome of Prescott, Ontario. He had two brothers serving in the RCAF and one sister. The family attended the United Church. He had been a student at Queen's University, graduating with a Bachelor of Commerce degree and had worked for Bell Telephone in Ottawa.
In April 1941, he was assessed, "Alert, quick, exaggeratedly casual in manner at times due apparently to slight embarrassment. Has better than average intelligence. Likes action. Emotionally stability, general adjustment and self confidence average."
On May 7, 1941, when he was being interviewed by the RCAF, he indicated he liked basketball, softball and football. His character was assessed. "Very bright applicant. Keen to do his part in this war. Very well educated, excellent appearance. Keen to be a pilot. Definitely officer material."
In October 1941, at EFTS, he was 5th in his class. He was considered suitable for commission. He was "clever and had considerable ability. Good educational background. Conduct fair. Should be capable of very excellent results."
In May, 1942, while with 118 (F) Squadron, Dartmouth, NS, a Service Conduct Sheet noted, "He used profane language in speaking to NCO i/c detention barracks. 2nd charge: He told that NCO i/c detention barracks that he was duty staff Officer of the day, knowing he was not. 3rd charge: Neglecting to obey Station Standing Orders in that he exchanged duties of Orderly Officer without having receive the approval of the CO or Adjutant." He received a reprimand. It is noted that he was placed under open arrest 2-5-42 and released from open arrest 7-5-42.
When stationed in Alaska in July 1942, Newsome was paraded and he offered the explanation that as the eastern newspapers had already disclosed the movements of Canadian fighter and bomber forces to Alaska, he was under the impression he was not making a disclosure as he did not mention the squadron number, previous station or destination [in correspondence]. According to W/C Nesbitt, this was not considered an adequate excuse and Newsome was severely reprimanded and given extra duties, and his infringement of regulations was logged in his personal file.
He was known as Barclay and Buck.
In March 1944, Newsome was involved in an accident as part of 438 Squadron. "Aircraft had covered one third of runway when pilot made decision to stop due to vibration. The aircraft, when nearly stopped on grass at the end of runway, dropped into a two foot ditch. Pilot was inexperienced on type, but a high average pilot. The vibration and noise experienced normally does not occur in Typhoons and with the normal swing to the right, the pilot diagnosed the trouble as tires. No disciplinary action taken in this case." Additonal information: "This accident would seem to be an avoidable one through an error of judgement on the part of the pilot and lack of experience on type. At the same time...he would not have overshot had he applied brakes earlier and in any case, the pilot would have done less damage to the aircraft had he done the correct thing and retracted the undercarriage." An investigation into the accident was recommended. Newsome testified that he was on a familiarization flight and while picking up speed on the runway, a violent pounding developed which seemed to him to be in the starboard wheel. "I assumed that the tire was flat or damaged and cut my throttle and attempted to stop the aircraft. I ran off the runway and hit a small ditch." No techincal defect was discovered in the airplane. It was assessed that tail wheel shimmy would give the effect of pounding reported by the pilot.
In June 1944, he was assessed. "Keen on operations. Is a keen officer with excellent supervising and organizing ability. His conduct since arriving at this Squadron has been above reproach. He is an above average pilot...reliable and conscientious."
Robert (Bob) Spooner was witness to Newsome's crash of Typhoon MP135. In Aces, Warriors & Wingmen by Wayne Ralph, Spooner, said, "Newsome and I and two sections of 438 knocked off a train at a Y junction. I was green and I knew only to drop bombs when he did and protect his rear. That is what he had instructed me to do. Buck decided to do a second pass, so I had to go with him...The flak cars at each end of the train took a bead; they were ready for us on this second pass, and all hell broke loose. His plane oscillated vertically, his head was down and he did not respond to my calls, then his Typhoon rolled over and went into the trees. It was devastating at this stage, so early in my tour, when you have a lot of confidence in the experieced fellow...but you press on and make the best of it."
On October 9, 1944, S/L J. R. Beirnes wrote to Mr. Newsome. "It is with regret that I write to you this date to convey to Barclay's family the feelings of the entire Squadron. Just before the lunch hour on August 7, a flight from this Squadron, with your son as the Flight Leader, took off from our base in Holland to bomb a railway bridge and junction. Just after a very successful attack in which your son's bombs made direct hits, totally destroying a bridge and railway line, the aircraft of which your son was pilot was seen to be hit by flak and spin in to the ground...We lost one of our best pilots when his aircraft failed to return, for Barclay had proved, during almost three years with this Squadron, to be a great pilot. As a Deputy Flight Commander for well over a year and lately as one of my Flight Commanders, I found Barclay to be very reliable and a real asset to this Squadron. Barclay, having completed ninety operational trips over enemy territory amounting to just over 100 hours, was nearing the end of his operational tour. Your son was exceedingly popular with everyone in the Squadron."
More information can be found about Newsome in Typhoon and Tempest by Hugh Halliday, pages 43, 59, 87, 168, 180 and 186.
LINKS: