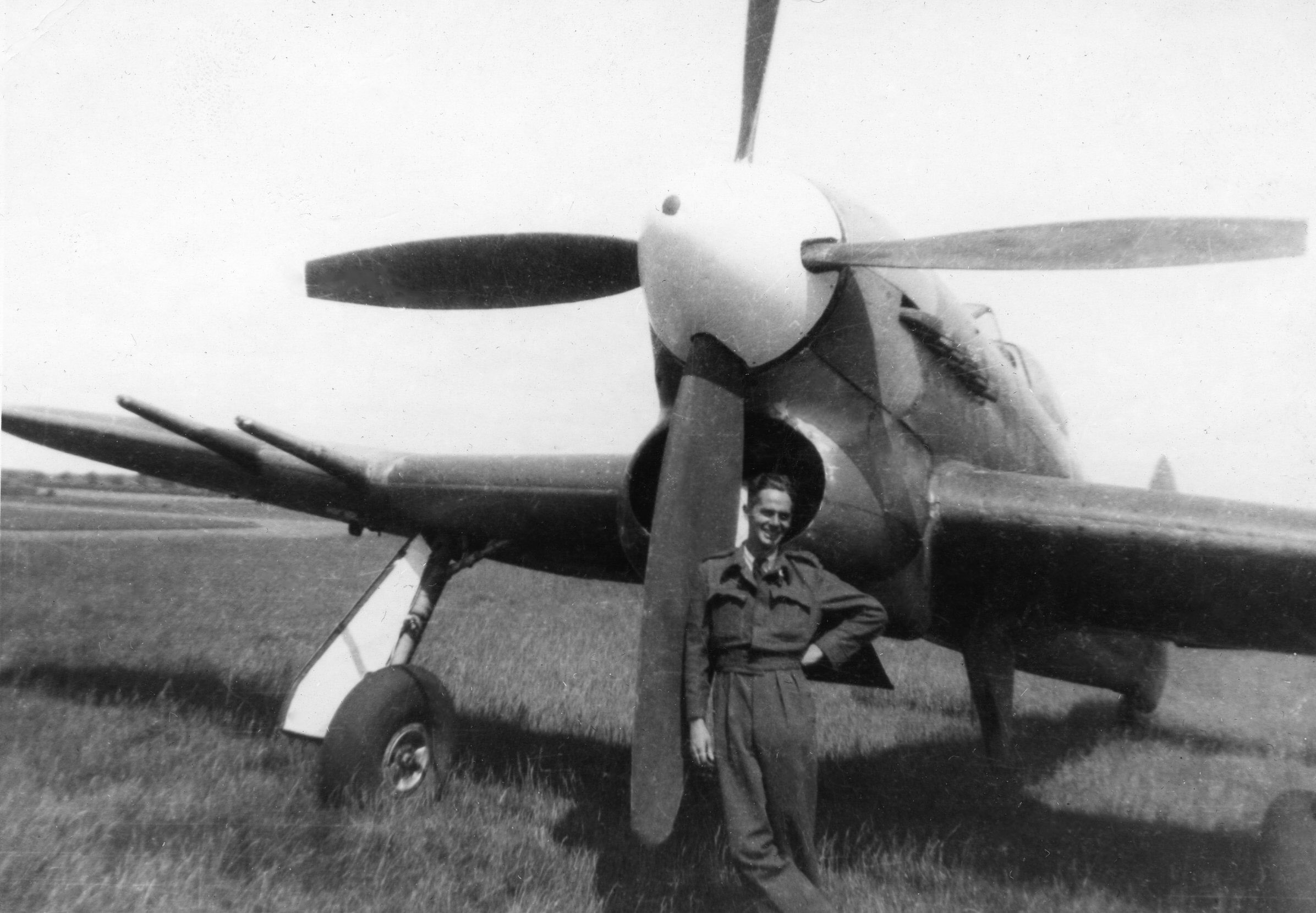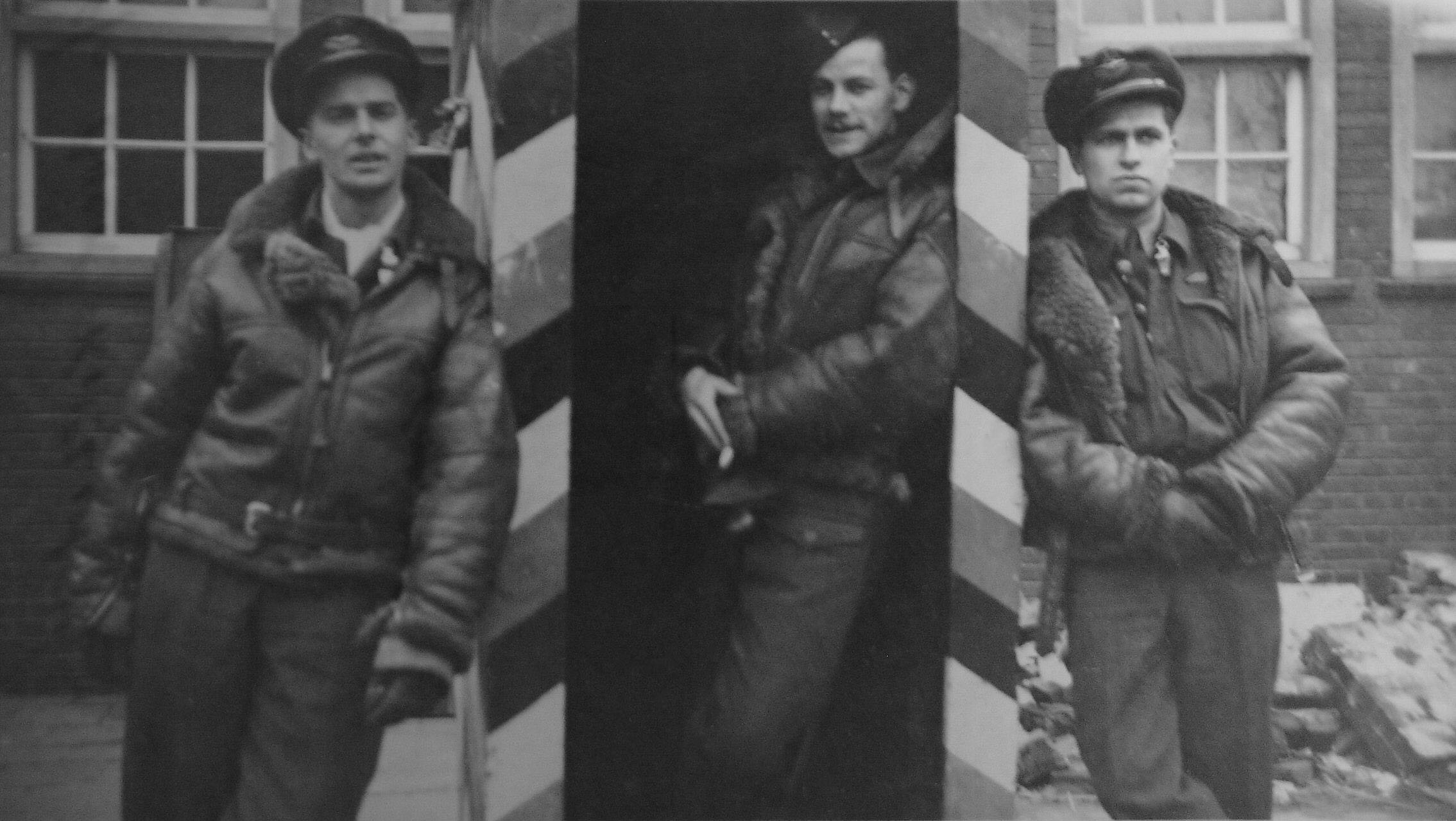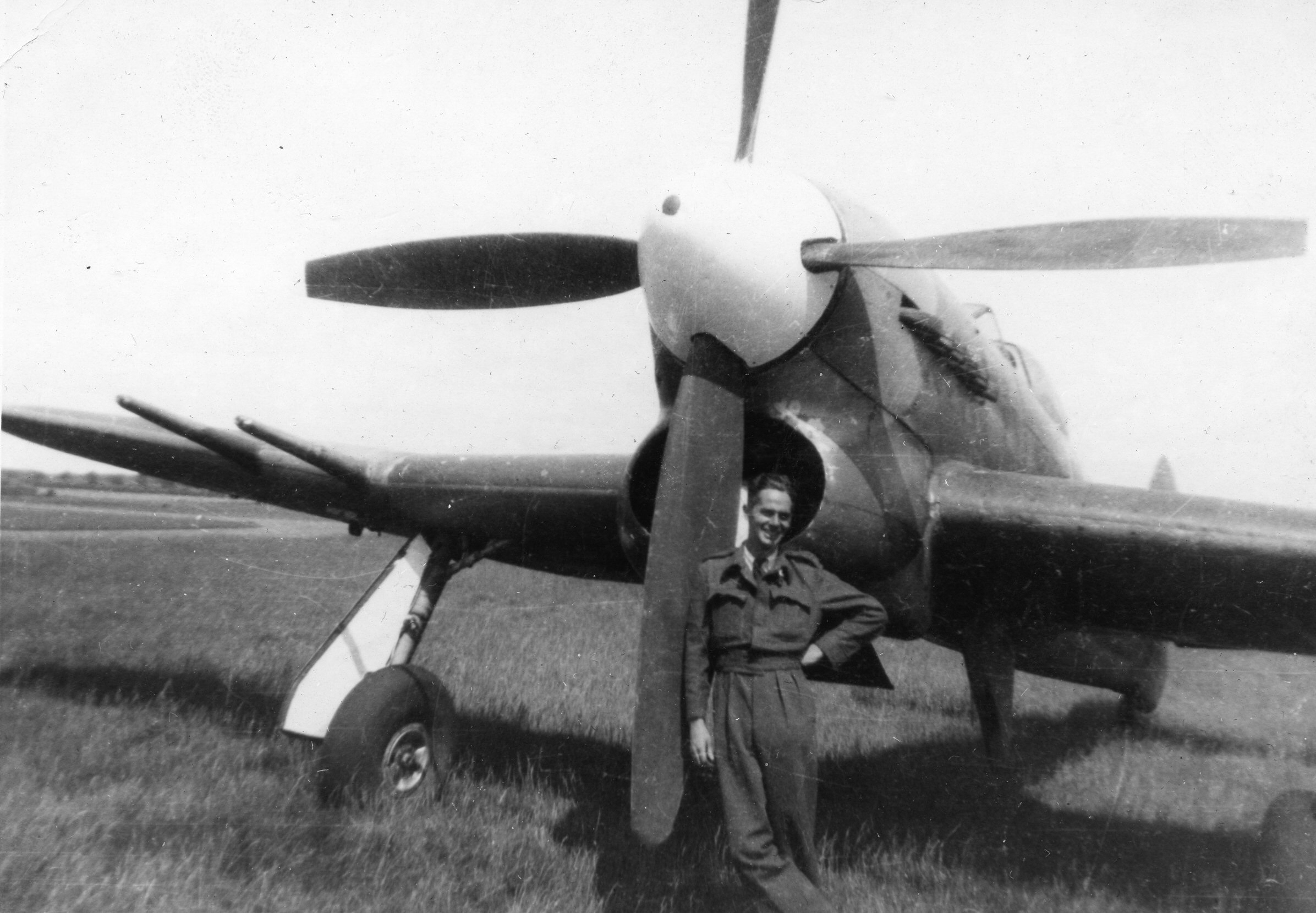 438 Squadron
Buck Kirlin was born in Toronto, but moved with his family to Montreal when he was three years old. He graduated from high school in 1938, the attended Sir George William University, studying science. He held a summer job working in an electrical repair shop.
On July 7, 1942, Buck was accepted into the RCAF as aircrew material.
Manning Depot, St. Hubert, Quebec, then Val Cartier, Quebec
St. Hubert on guard duty.
No. 3 ITS, Victoriaville, Quebec
No. 11 EFTS, Cap-de-la-Madelaine
No. 8 SFTS, Moncton, NB
May 1943: Wings
No. 2 Wireless School, Calgary, Alberta
No. 15 SFTS, Claresholm, Alberta
January 1944: Empress of Scotland to Liverpool
May 24, 1944: No. 5 Pilot Advanced Flying Unit, Ternhill
September 10, 1944: No. 53 O.T.U., Kirton-in-Lindsay, Lincolnshire
December 11, 1944 - January 4, 1945: No. 3 Tactical Exercise Unit, Aston Down, Gloucester. Introduced to the Typhoon
January 13, 1945: Joined 438 Squadron
July 13, 1945 - September 8, 1945: Central Fighter Establishment, RAF, Tangemere.
Sailed home October 21, 1945, released less than one month later in Lachine.
January 1947 - April 1951: RCAF Auxiliary, flying Harvards and Vampires with 401 Squadron.
1952: Joined Canadair as technical representative on F-86, T-33, CF-104. Cuts in 1972, Buck moved to Nordair to supervise an Arctic ice patrol contract using Lockheed Electras. Then he worked for the Department of Northern and Indian Affairs, the National Museums of Canada and the Department of Supply and Services. He retired in 1986, where he volunteered at the Canadian War Museum in Ottawa.
Buck was married to Marjorie. They had two children and three grandchildren.
Consult Typhoon and Tempest by Hugh Halliday, pages 148 - 152 for more information about Buck Kirlin.