Donald John Heard J22976
Unknown - Unknown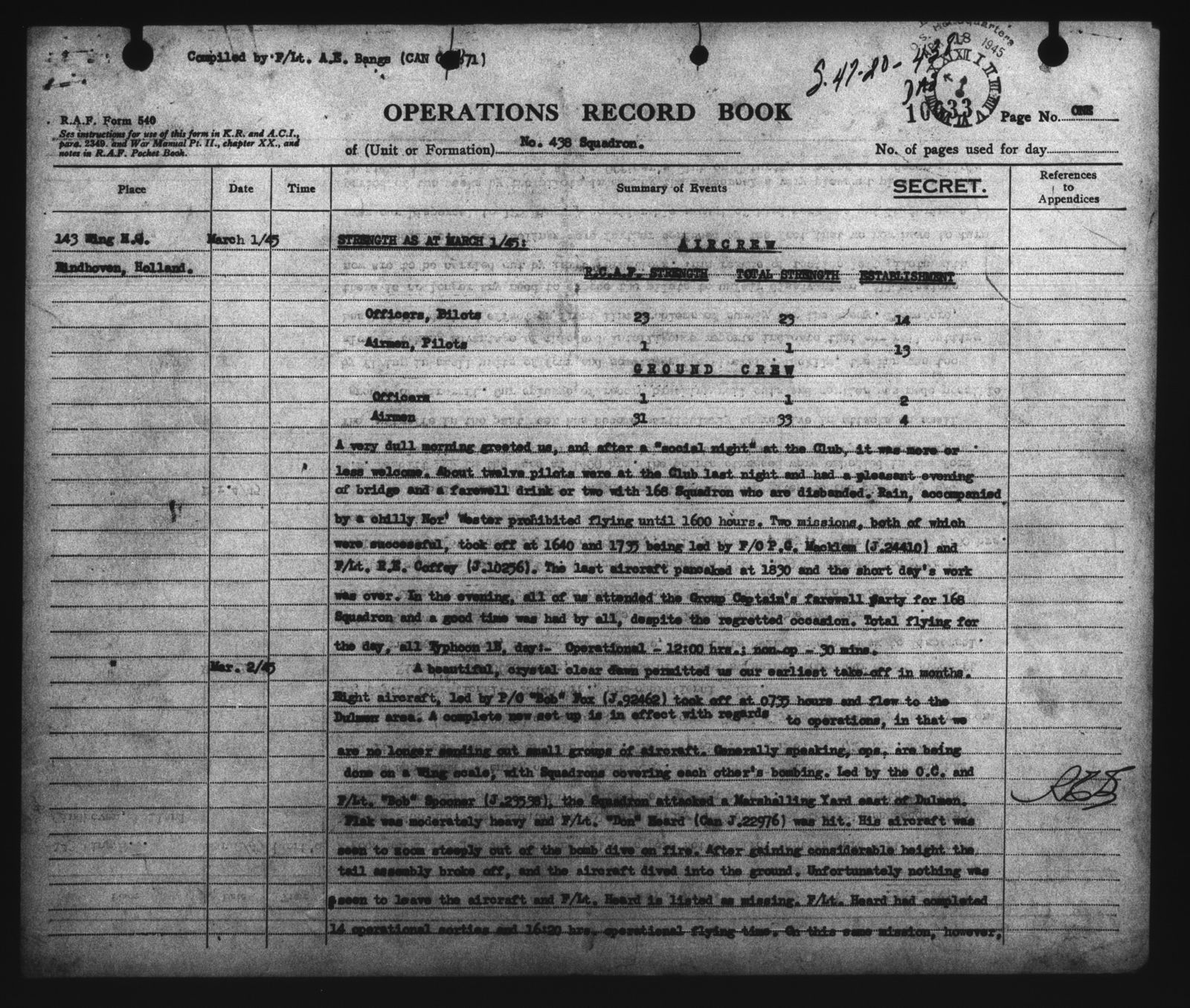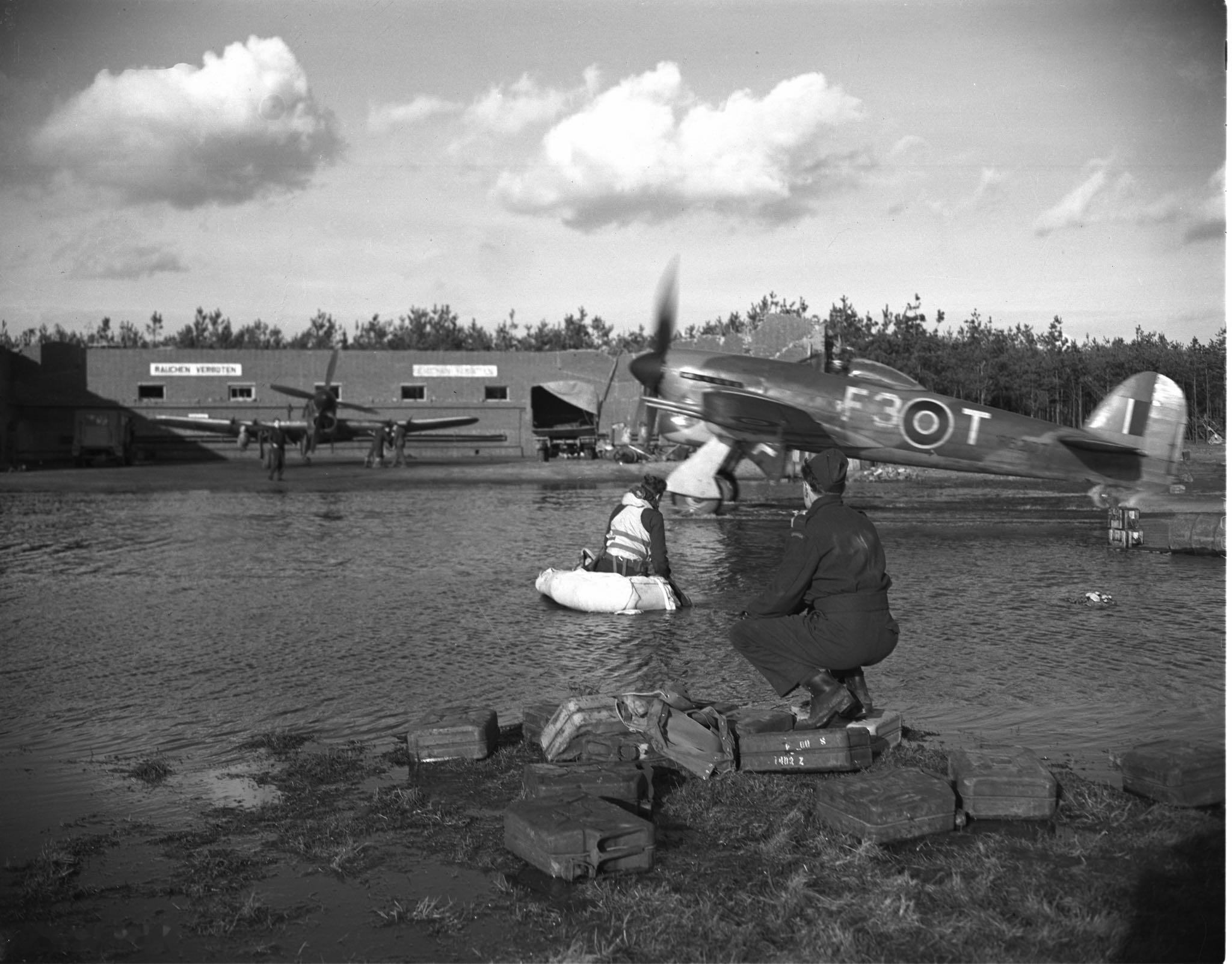 438 Squadron
Donald Heard arrived at 438 Squadron on February 5, 1945. From the 438 Squadron Diaries, March 2, 1945: "A beautiful crystal clear dawn permitted us our earliest takeoff in months. Eight aircraft led by Bob Fox J92462 took off at 0735 hours and flew to the Dülmen area. A complete new setup is in effect with regards to operations, in that we are no longer sending out small groups of aircraft. Generally speaking ops are being done on a Wing scale, with squadrons covering each other's bombing. Led by the OC and Bob Spooner J29538, the squadron attacked a marshaling yard east of Dülmen. Flak was moderately heavy and Flight Lieut. Don Heard J22976 was hit. [He was flying RB285/F3Z.] His aircraft was seen to zoom steeply out of the bomb dive on fire. After gaining considerable height, the tail assembly broke off, and the aircraft dived into the ground. Unfortunately nothing was seen to leave the aircraf. Flight Lieut. Heard is listed as missing. Flight Lieut. Heard had completed 14 operational sorties and 1620 hrs. operational flying time." His flying mates strafed the area, setting oil cars on fire, caused many explosions, suggesting a presence of munitions.
Photo PL42101 from the Library and Archives Canada shows F/L Heard taxing out, guided by a crewman. Hugh Halliday wrote in Typhoon and Tempest: "He is off across the Rhine to harry the Germans. Bomb casing and jerry cans litter the 438 dispersal. Heard was later shot down, presumed killed, then reappeared quite alive!"
Buck Kirlin, fellow 438 Typhoon pilot was part of the same pack of Typhoons on March 2, 1945. He saw a Typhoon crash, assuming it was Coffey, but it was Don Heard. Heard had opened his hood and been sucked from the cockpit just before the final plunge. Heard did not remember escaping and survived as a short term POW.
Ed McKay was also a part of the same Typhoon formation. He had been flying his 95th and final mission of the war. As the squadron adjutant was going on leave, McKay was his replacement for a short stint. He had then, the responsibility of informing Heard's family that Don was missing, presumed dead, as his aircraft had been blown apart by flak. Everyone was thrilled when they learned Heard had survived.