Earl James McAlpine J5788
1922 (Approximate) - April 4, 1945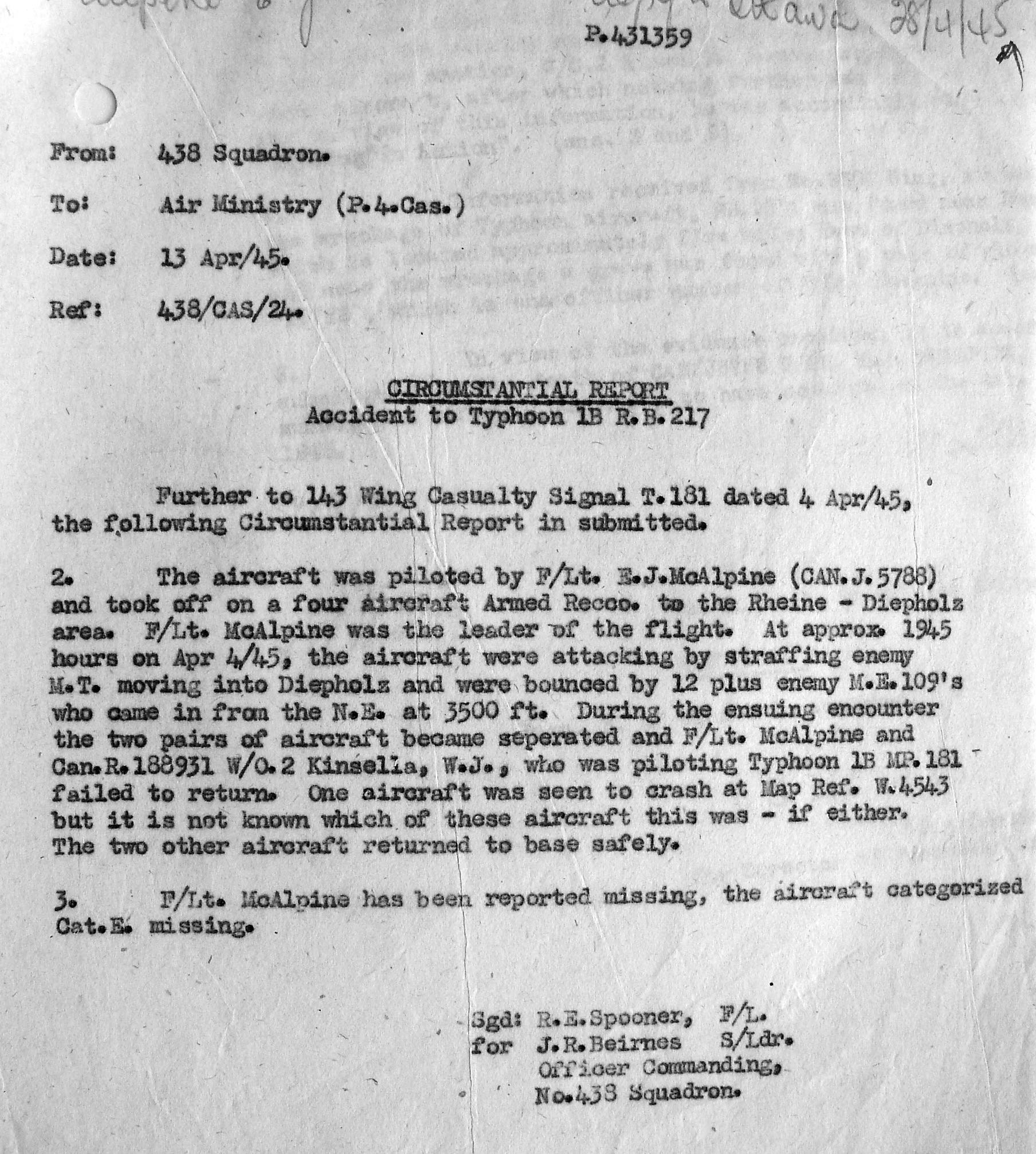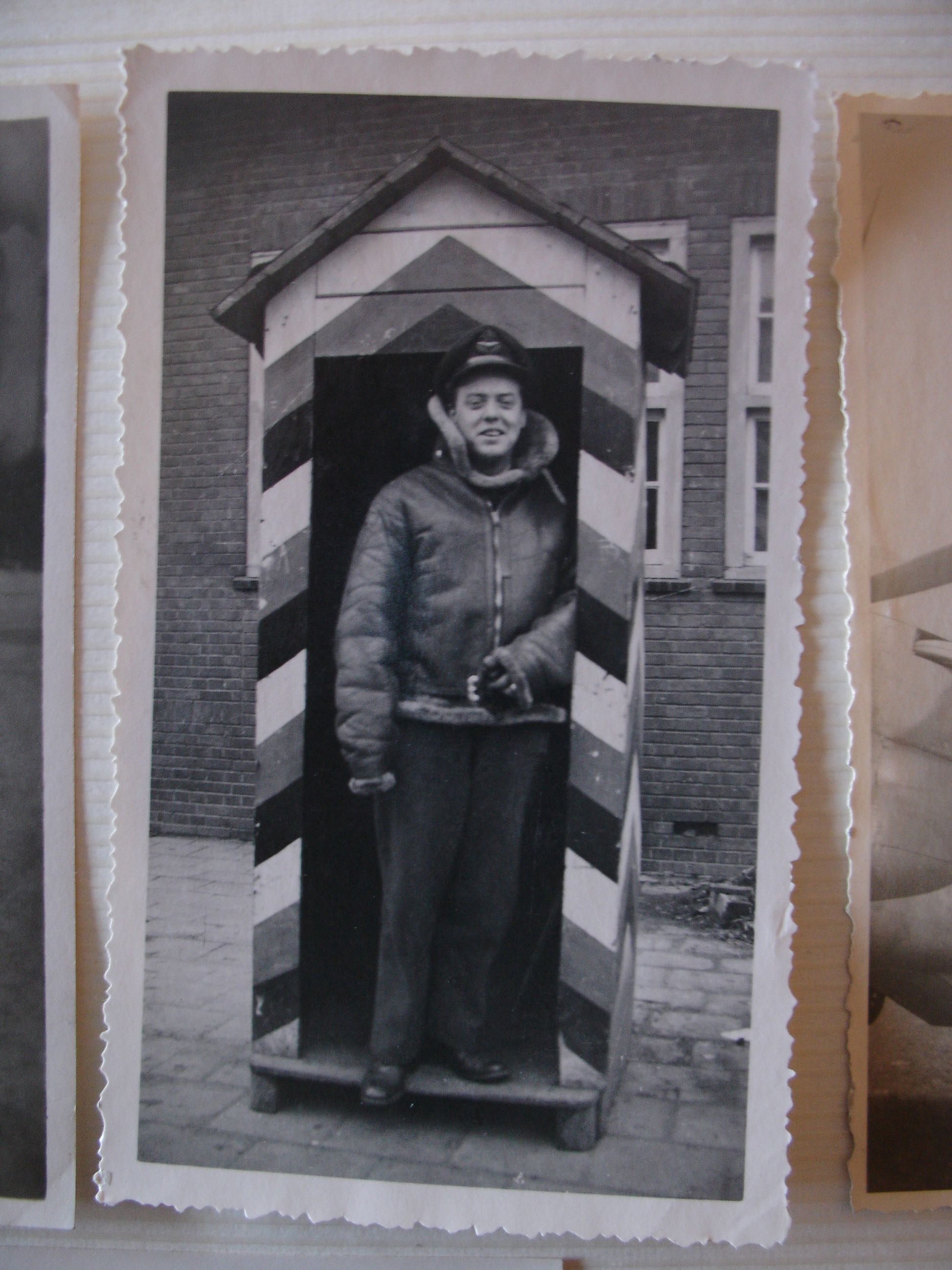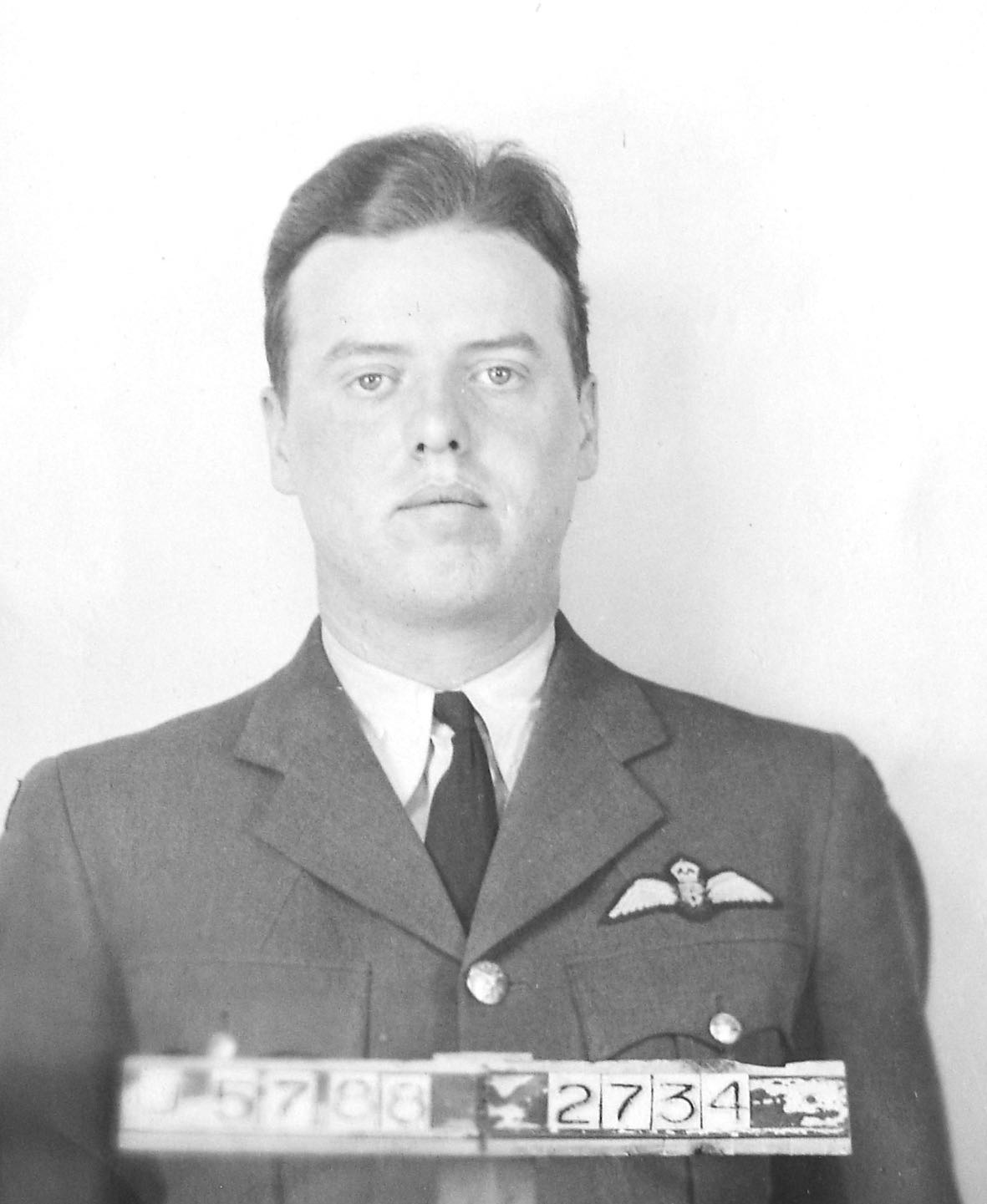 438 Squadron
Earl James McAlpine was the son of Peter A. and Carrie Mae McAlpine. He had one brother. Earl James was the husband of Charlotte Duncan McAlpine. They married on September 26, 1942 in Windsor, Ontario. Together they had a daughter, Judith Anne, who was 14 months old in October 1945. The family attended the United Church. He won a scholarship at the University of Toronto.McAlpine knew some French and German. He had been a ledger keeper with the Royal Bank of Canada prior to his enlistment.
On August 21, 1940, he was applying to enlist in the RCAF. "Deliberate in speech and apparently dull to talk to but has very clear head. Manners and appearance exceptionally good. Quiet, courteous, respectful. Education indicates observer."
In January 1941, he was at No. 2 ITS. "First in class. Good average type. Serious and perhaps a little timid. Link report: Very good pilot material. Cool." He was at No. 1 ANS, Rivers, Manitoba in July 1941. On December 15, 1941, he was at #14 SFTS, Aylmer, Ontario. "This officer needs experience, lacks aggression but is willing and reliable. He is of excellent character and appearance and will overcome his timidity in time." He had been at the unit three months. On January 28, 1942, "He is a fully qualified Navigation officer, carries out his work in a conscientious and satisfactory manner and his conduct has been satisfactory." He continued to instruct through to July 1943.
McAlpine remustered as a pilot.
By April 4, 1944, he was overseas at No. 5 AFU. He remained there until June 26, 1944. "An above average pilot and keen, conscientious officer. Navigation, aerobatics are above average. Night flying and formation high average but his gunnery is rather weak and will need a lot of practice."
From there, he found hinself at No. 57 OTU. He was assessed as an above average pilot. "A confident and capable pilot whose flying generally is well up to the required standard. His formation and dog fighting are very good. He is cheerfully disposed and will be a credit to any squadron."
At 438 Squadron, S/L J. R. Beirnes assessed him as an "excellent pilot, assistant Flight Commander. Very popular with the Squadron."
On April 4, 1945, F/L McAlpine, piloting Typhoon RB217, failed to return from an Armed Reconnaissance in the Rheine-Diepholz area. While attacking enemy motor transport moving into Diepholz, at approximately 1945 hours, F/L McAlpine and the three accompanying pilots were engaged by twelve enemy fighters and during the ensuing encounter, F/L McAlpine together with another pilot of the section, W/O2 Kinsella, became separated from the two other aircraft, after which nothing further was seen of F/L McAlpine. The wreckage of Typhoon RB217 was found near Hemsloh, five miles east of Diepholz and near the wreckage a grave was found with a pair of gloves marked J5788 on the cuffs, which is the officer number of F/L McAlpine.
Mrs. Charlotte McAlpine received a letter dated April 13, 1945, explaining the circumstances of her husband's death. "As well as being a fine pilot, cool in emergencies and determined in his attacks, he was a top favourite of everyone. Since March 25th, he had been filling a Flight Commander's job and doing a swell job of it. Earl was on his sixtieth operational flight and had a total of 82 operational flying hours to his credit."
He was originally buried close to Rhodenmulhn Village, near Rehden, near Diepholtz, Germany with a propeller marking the grave in the woods.
More information about McAlpine and Kinsella, as they died the same day during the same operation, can be found in Typhoon and Tempest by Hugh Halliday.
LINKS: