John George Stanley Joseph Livingstone J85932
April 1, 1921 - April 14, 1945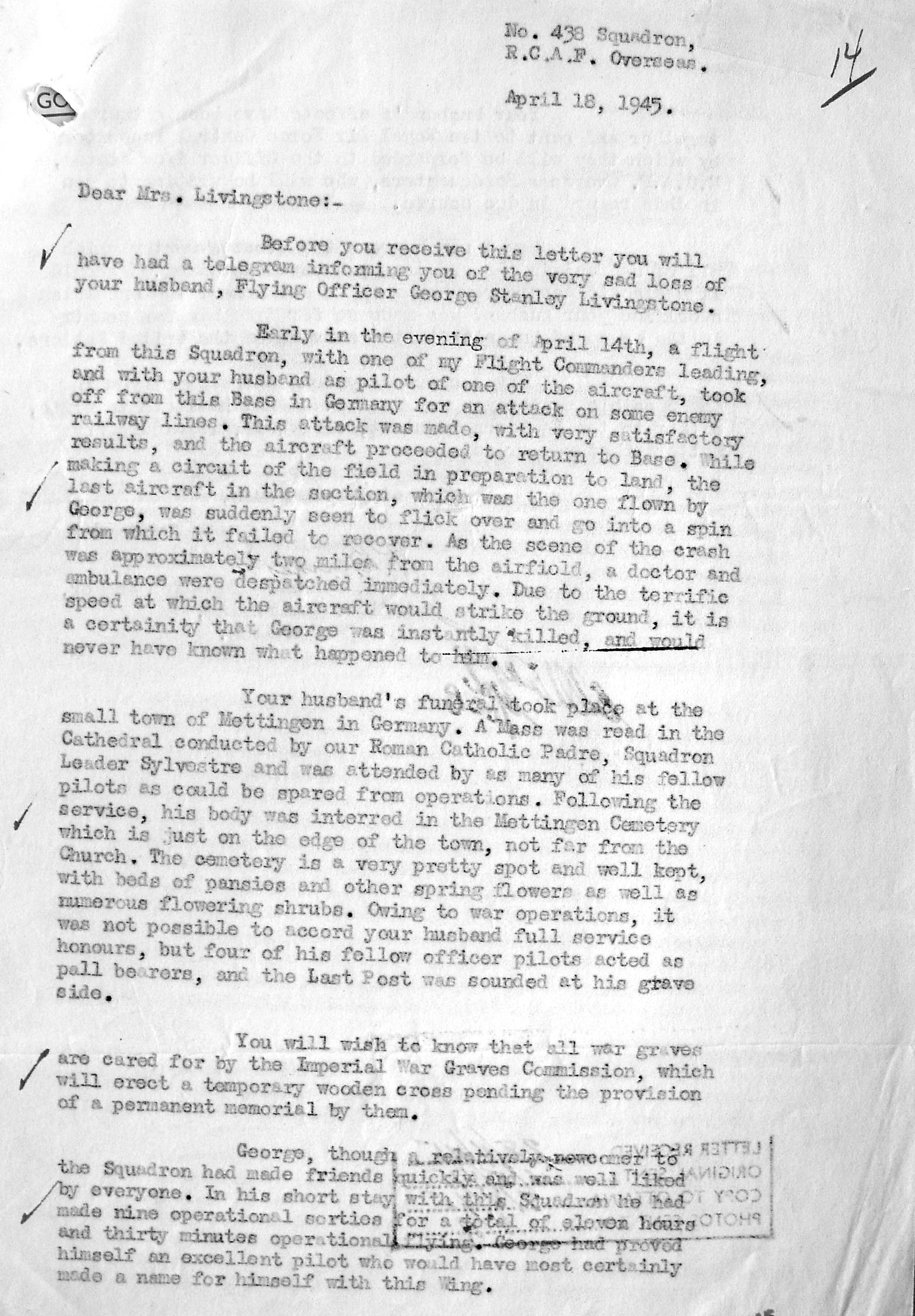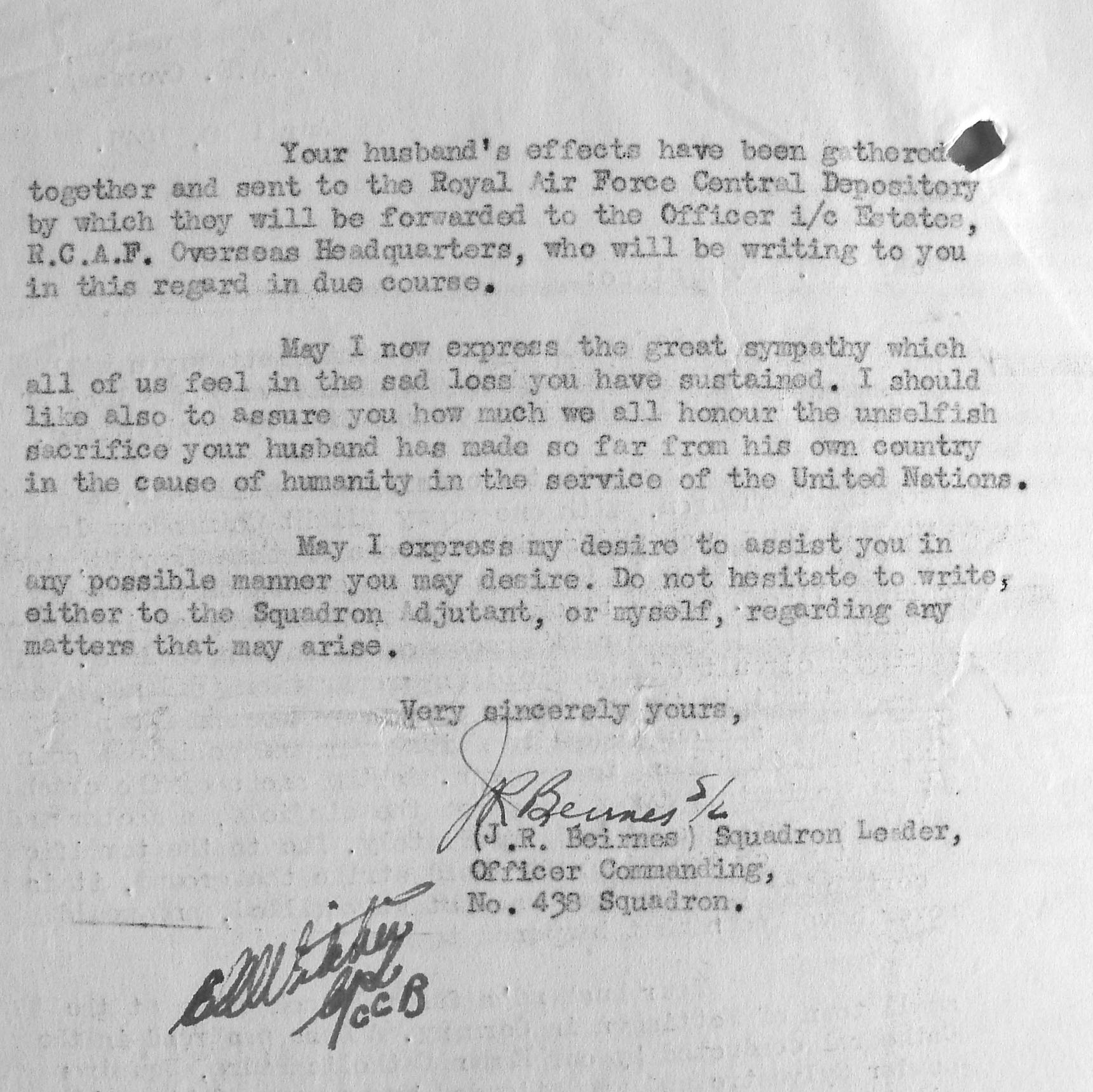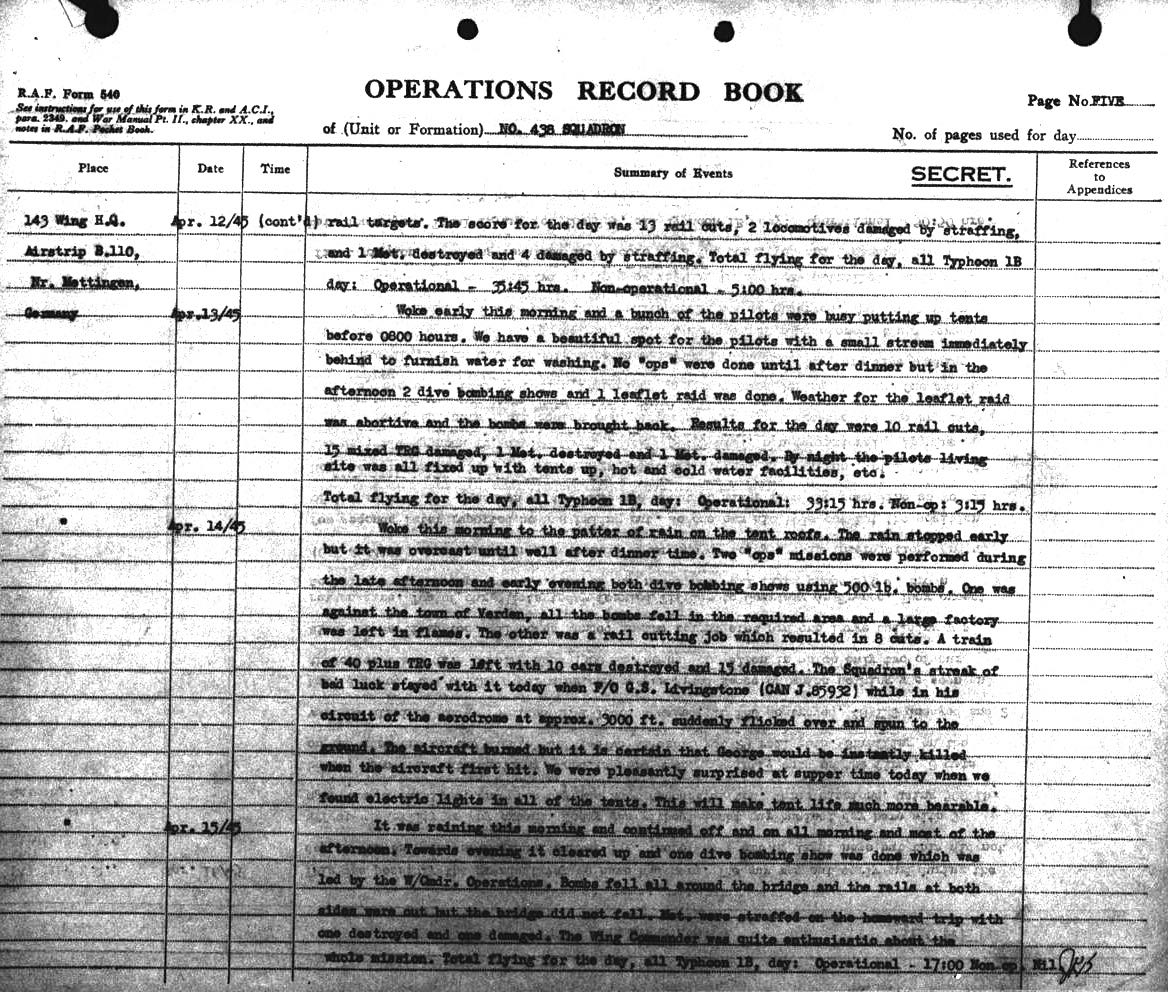 438 Squadron
John George Stanley Joseph Livingstone was the only child of Stanley and Frances Livingstone, Montreal, Quebec. They were Roman Catholic. He married Mona Marjorie, Manchester, UK. They had one son, about six months old at the time of Livingstone's death. Prior to enlistment, he was a stock controller and office clerk with CGE.
Livingstone originally signed up with the Canadian Army taken on strength at #5 Army Field Regiment. He was then transferred to No. 2 Wireless Section, No. 2 Company. From there, to No. 1 Wireless Section, No. 2 Company. On October 9, 1941, he was enlisting with the RCAF.
On Form 373, RAF, he was noted as being most proficient on Spitfires.
In January 1945, he was evaluated when part of 287 Squadron. His general conduct was satisfactory and had temperate habits. His zeal and energy was rated 5/10, ability on present duties and general standard of professional ability, as was his reliability and judgment. He received a 4/10 on his personality, force of character, leadership and initiative. F/L H D Rankin wrote, "As a pilot, he is average; as regards discipline, there is room for improvement."
By the time he arrived at 438 Squadron a few months later, his evaluations improved to 7s and 8s. S/L J. R. Beirnes wrote, "Excellent chap -- very capable in his duties. Flight Commander material."
On April 14, 1945, Livingstone, in Typhoon MN989 took off to carry out dive-bombing on the Marshalling Yards at Zeven, Germany. While returning, his aircraft crashed approximately five miles northwest of Osnabruck, Germany. He was buried at the cemetery in the town of Mettingen, Germany. Later, his body was exhumed and he is now buried at the Reichswald Forest War Cemetery.
An investigation occurred as to the crash. "Livingstone entered the circuit and apparently his speed was too low as he flicked into a spin. He seemed to be partially on his back at the time the spin started. It would appear that this pilot stalled while breaking away for land, but the issue is not clear as why the aircraft was destroyed in the resulting crash. All pilots have been warned of the consequences of a dangerous breakaway."
For more information, please visit Paradie RCAF Archive.