John Charles William Hope J27241
March 15, 1924 - January 14, 1944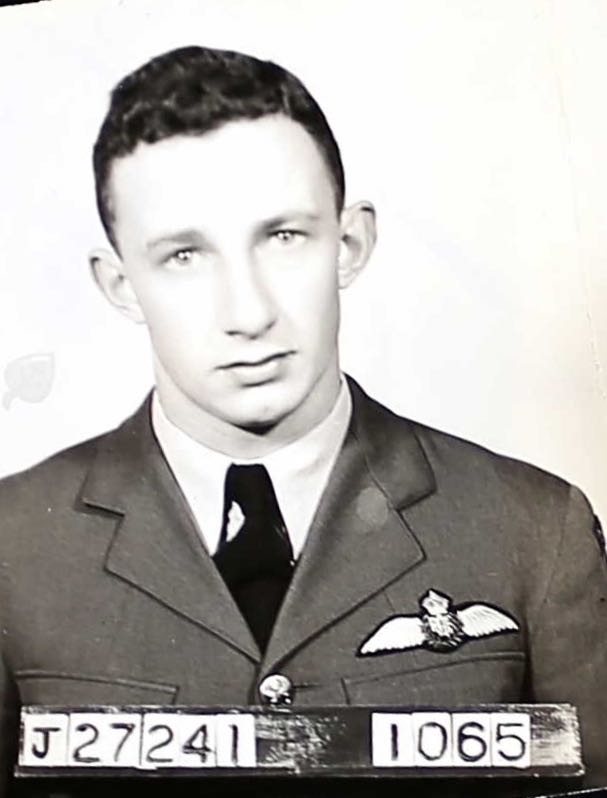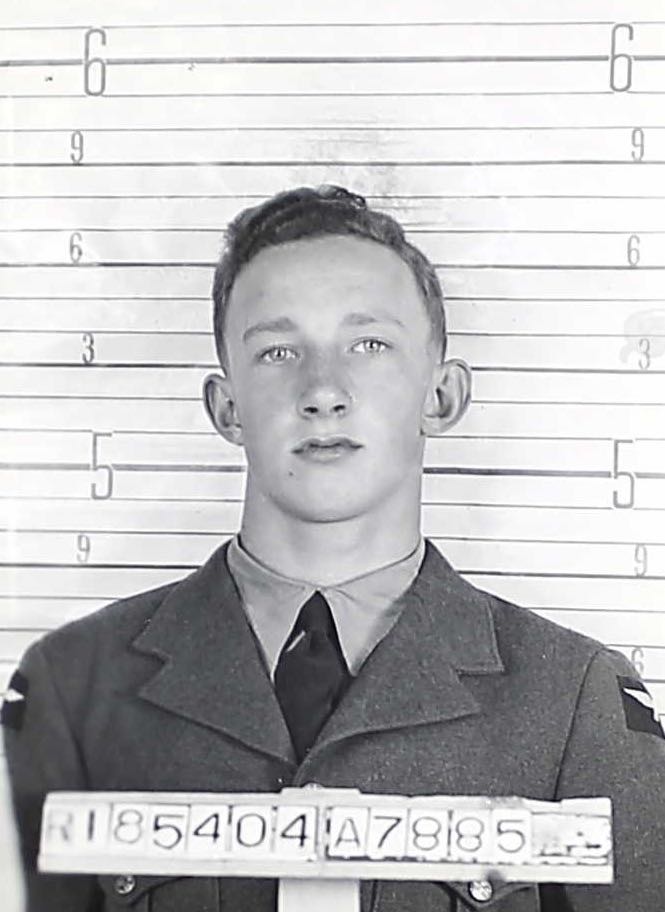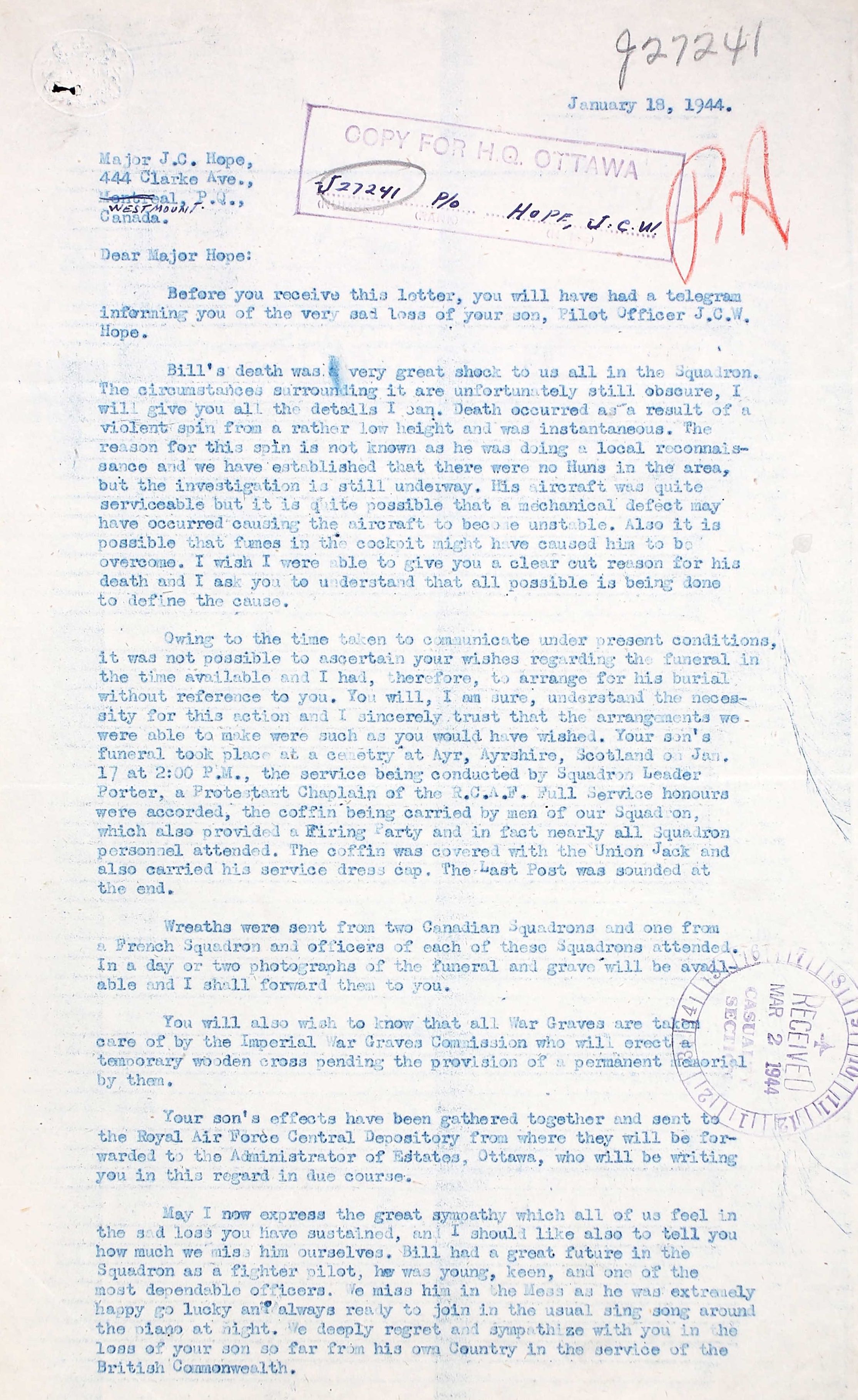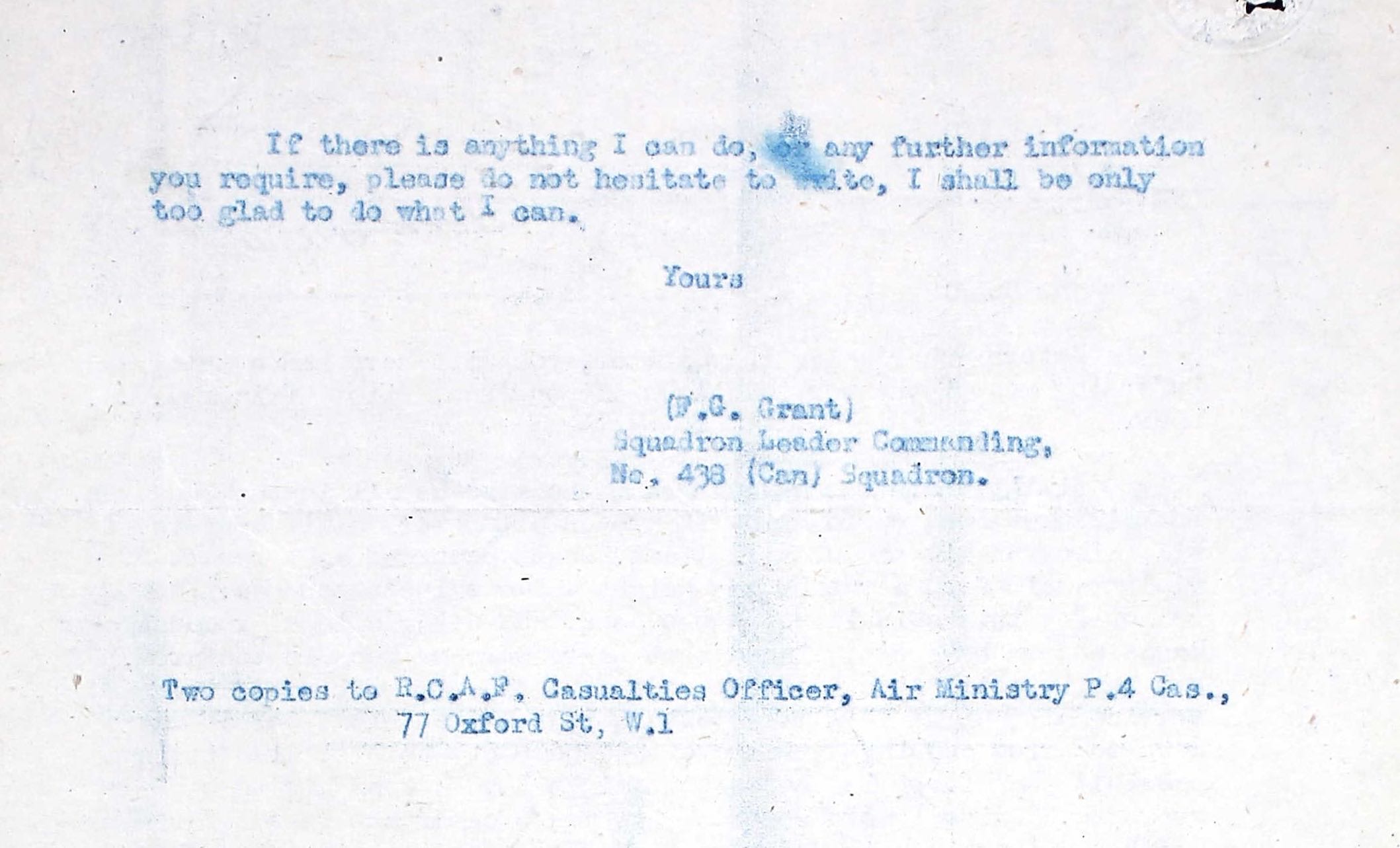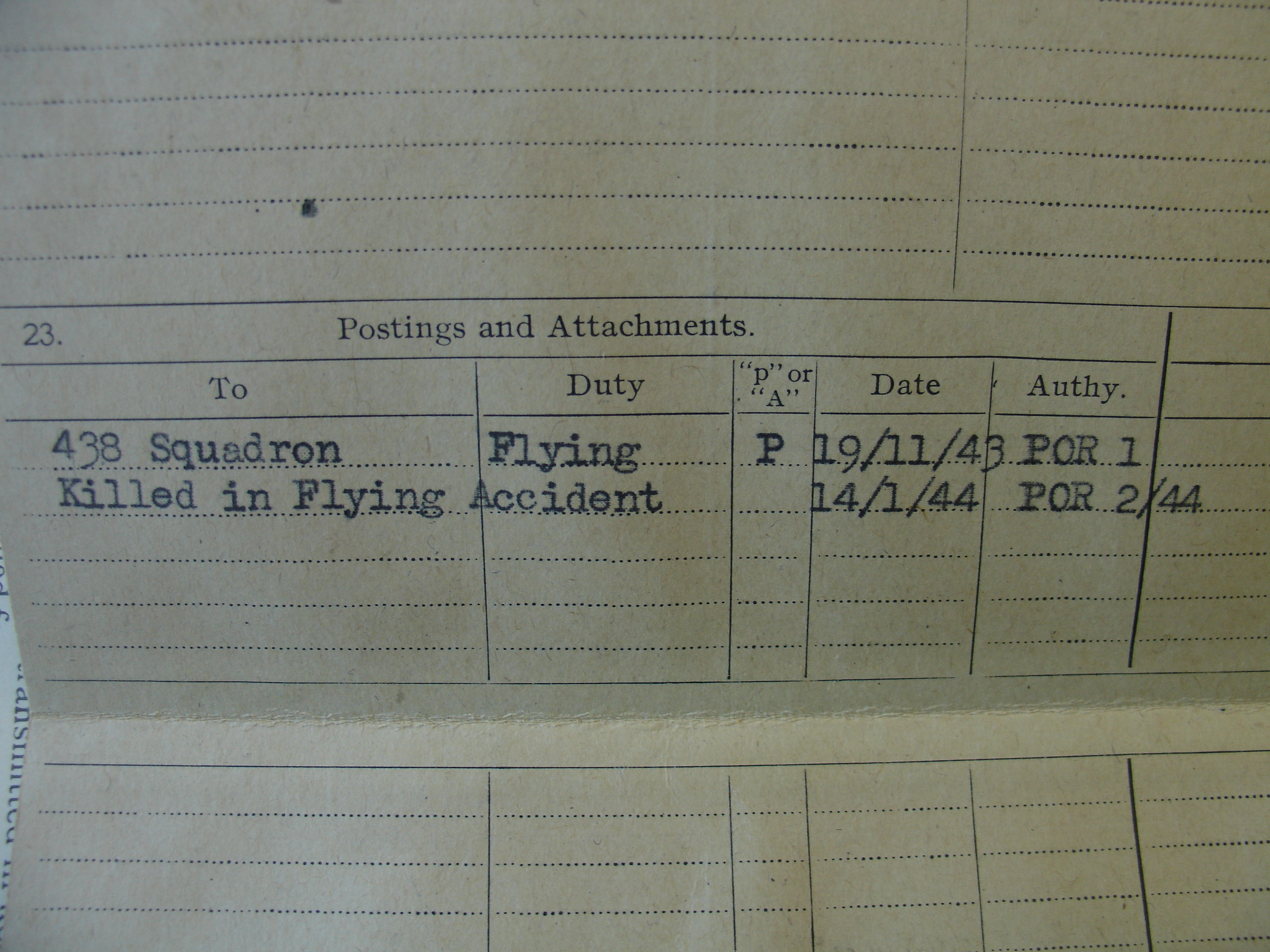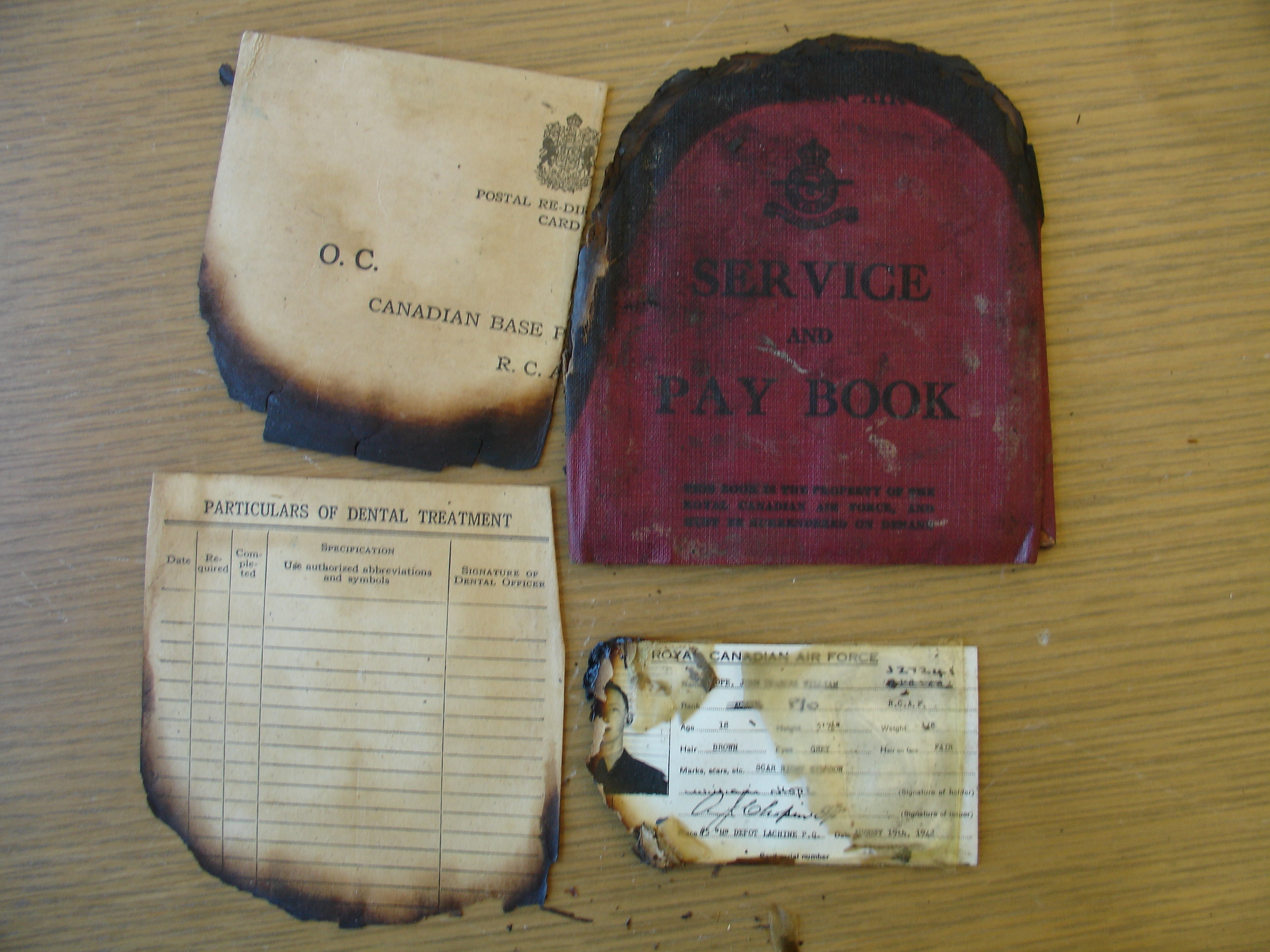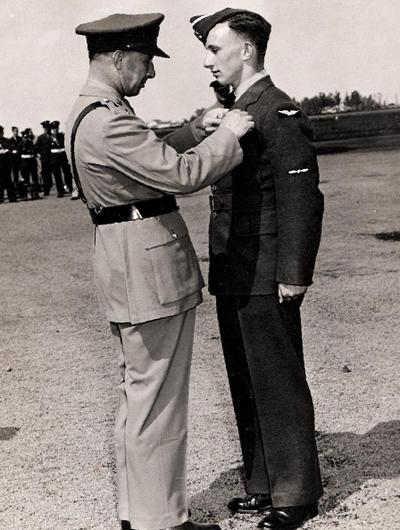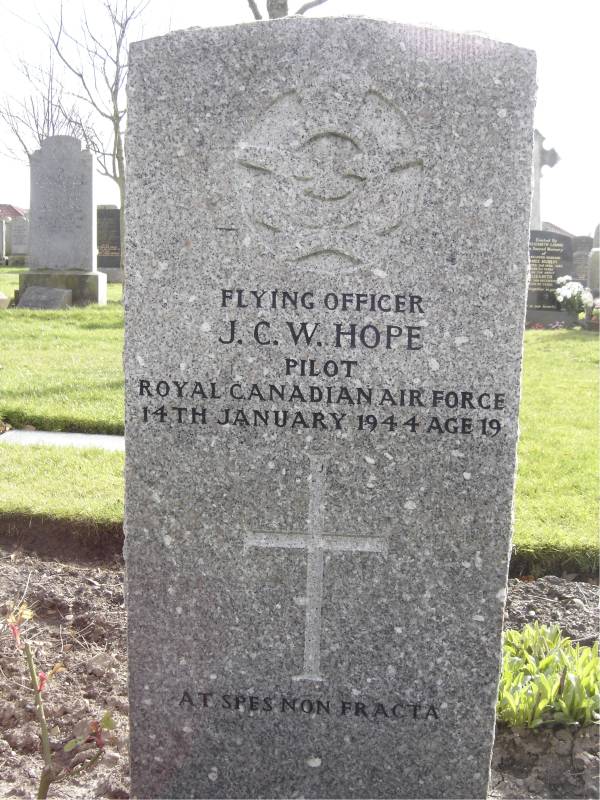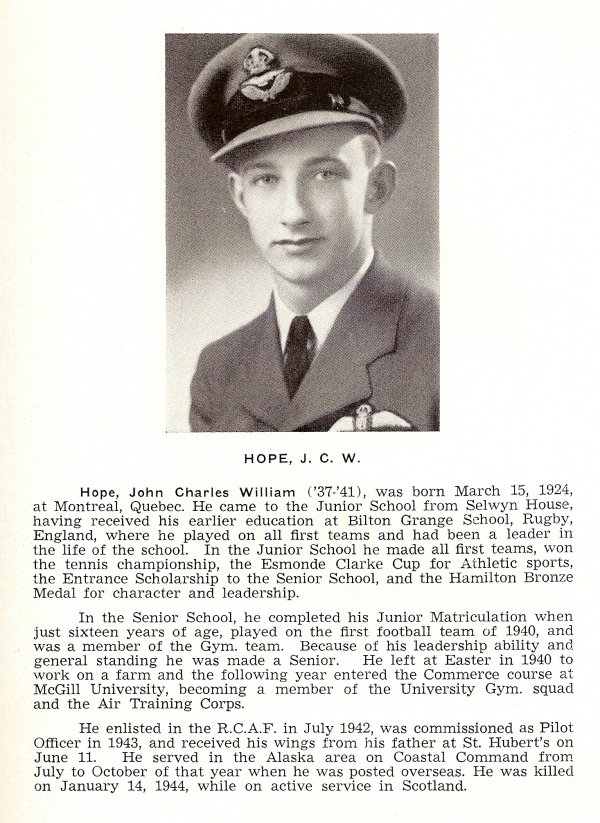 438 Squadron
Born in Deseronto, Ontario, John Charles William Hope was the oldest of four sons of Major John Charles and Mrs. Dorthea Pittcairn (nee Cockburn) Hope of Westmount, Quebec. He had three younger brothers, Francis, Robert and Peter. The family was Anglican. His father was a veteran of WWI. Hope was educated at Selwyn House, Bilton Grange, England, Trinity College School, and McGill University. He was a Commerce student when he enlisted with the RCAF in August 1942. He wanted to finish his schooling after the war or stay in the permanent force of the RCAF.
He stood 5' 7 1/2" tall, weighing 150 pounds. He had a fair complexion with blue eyes and brown hair. He was assessed as "above average type for aircrew. Well dressed, mannered and well spoken. Cultured. Attractive personality. Neat. Took one year university Air Training Plan, failed navigation. Wants pilot. Recommendable for commission." F/O W. Jackson Flay.
He started his journey through the BCATP at No. 5 Manning Depot at Lachine August 18, 1942. He was then sent to No. 3 ITS, Victoriaville [A young airmen of excellent appearance and academic background. Intelligent. Dependable], then to No. 11 EFTS Cap de la Madeleine December 28, 1942. [Self possessed young man of average ability. Good judgement and coordination. Early trouble with landings, judging height for leveling out period. Could stand more coaching in map reading.] He was at No. 13 SFTS, St. Hubert in February 1943. [Average. Has tendency to be careless about his flying. High average instrument pilot but concentrates on one instrument too much.]
He received his wings in June 1943 from his father at St. Hubert on June 11, 1943. Bill, as he was known, was posted to the BC/Alaska coastal command (118 Squadron) from July to October 1943, before joining 438 Squadron in September 1943.
Hope was killed in an accident at 1530 on January 14, 1944, flying Hurricane IV EZ.228 on a local familiarization flight. "Only one witness is available to describe the accident and he states that he sighted the airraft at 1500 feet about one-half mile away shortly after it began to spin, he watched it until it hit the ground, still with engine on and spinning. There is no evidence to show the cause of the accident as the aircraft was totally damaged and the pilot killed." S/L G. Grant "The cause of the accident remains obscure. "Pilot Officer Hope was a well qualified pilot with sufficient time on the aircraft to have been able to effect a normal recovery, which would indicate failure of controls, or the pilot being incapacitated. On instructions, we have had the aileron and elevator controls of all other aircraft checked. [All aircraft were grounded until the bottom chains on the control columns were checked. One was found to be in an unsatisfactory condition.] P/O Hope had a slight cold but this is not thought to have caused the accident." Death was considered instantaneous, with 6th degree burns over most of Hope's body, his body with multiple compound fractures. He was identified using his identity discs and paybook. He was buried at Ayr, Scotland on January 17, 1944. He had not yet turned 20. His personal belongings including a Kodak Retina II camera, 35 mm, with his name engraved on the chrome were sent home to his parents.
Fellow 438 pilot, Ted Bugg wrote in a letter dated January 1944, Bill Hope, our youngest pilot and a swell guy, spun in and burned a couple of weeks ago. It was pretty tough when it gets that close to home, but it was happening like that in Canada all the time, too. That instructing time is just like insurance.
S/L Grant wrote to Mr. Hope in January, telling him of the circumstances of Hope's death. He then went on to say, "Bill had a great future in the Squadron as a fighter pilot, he was young, keen, and one of our most dependable officers. We miss him in the Mess as he was extremely happy go lucky and always ready to join in the usual sing song around the piano at night."
Within the files at the LAC, Hope's partially burnt Paybook and identification were found.
For more information on Hope, please consult pages 43, 45, and 67 of Typhoon and Tempest by Hugh Halliday.
LINKS: