W. John Buzza
1923 (Approximate) - June 22, 2004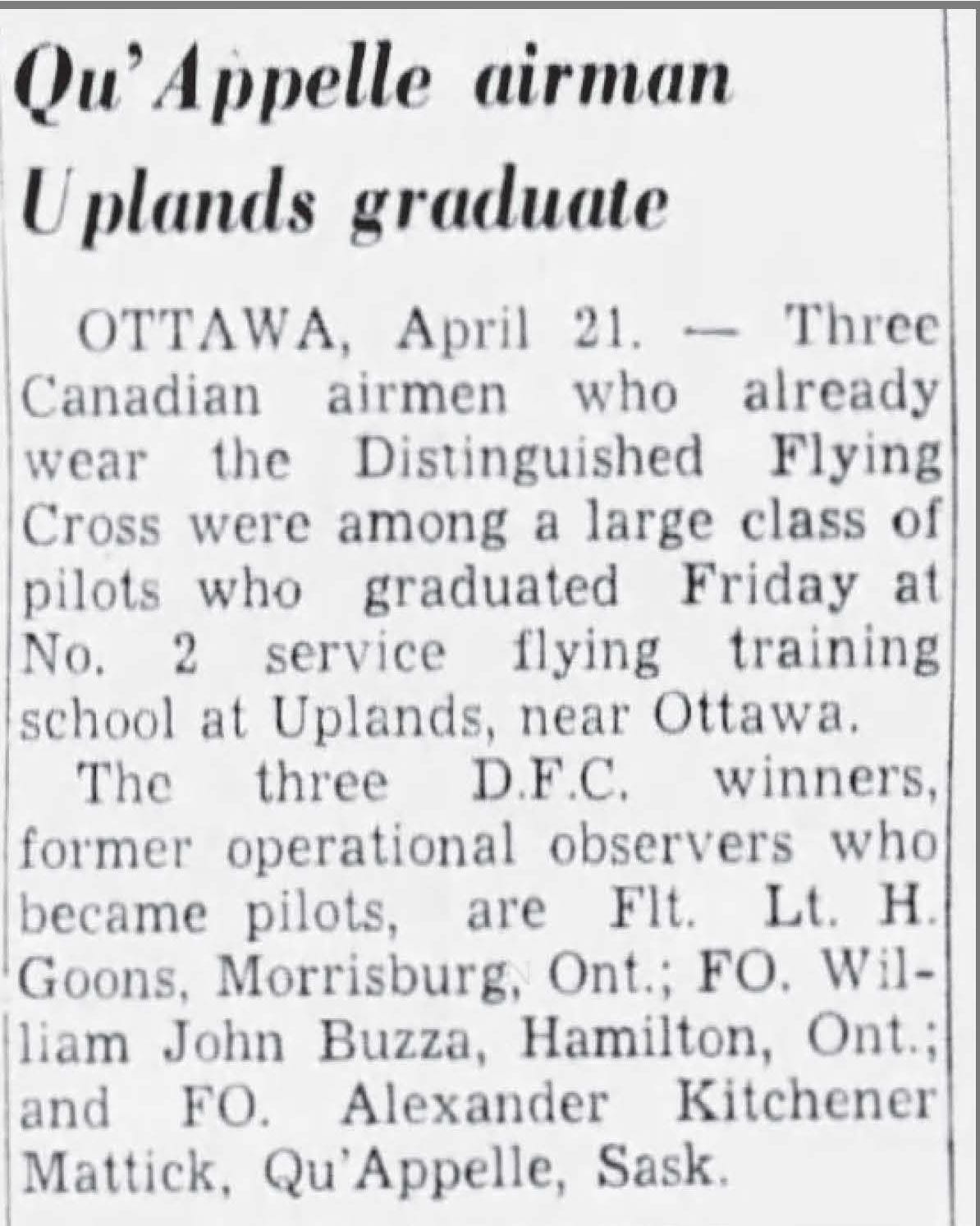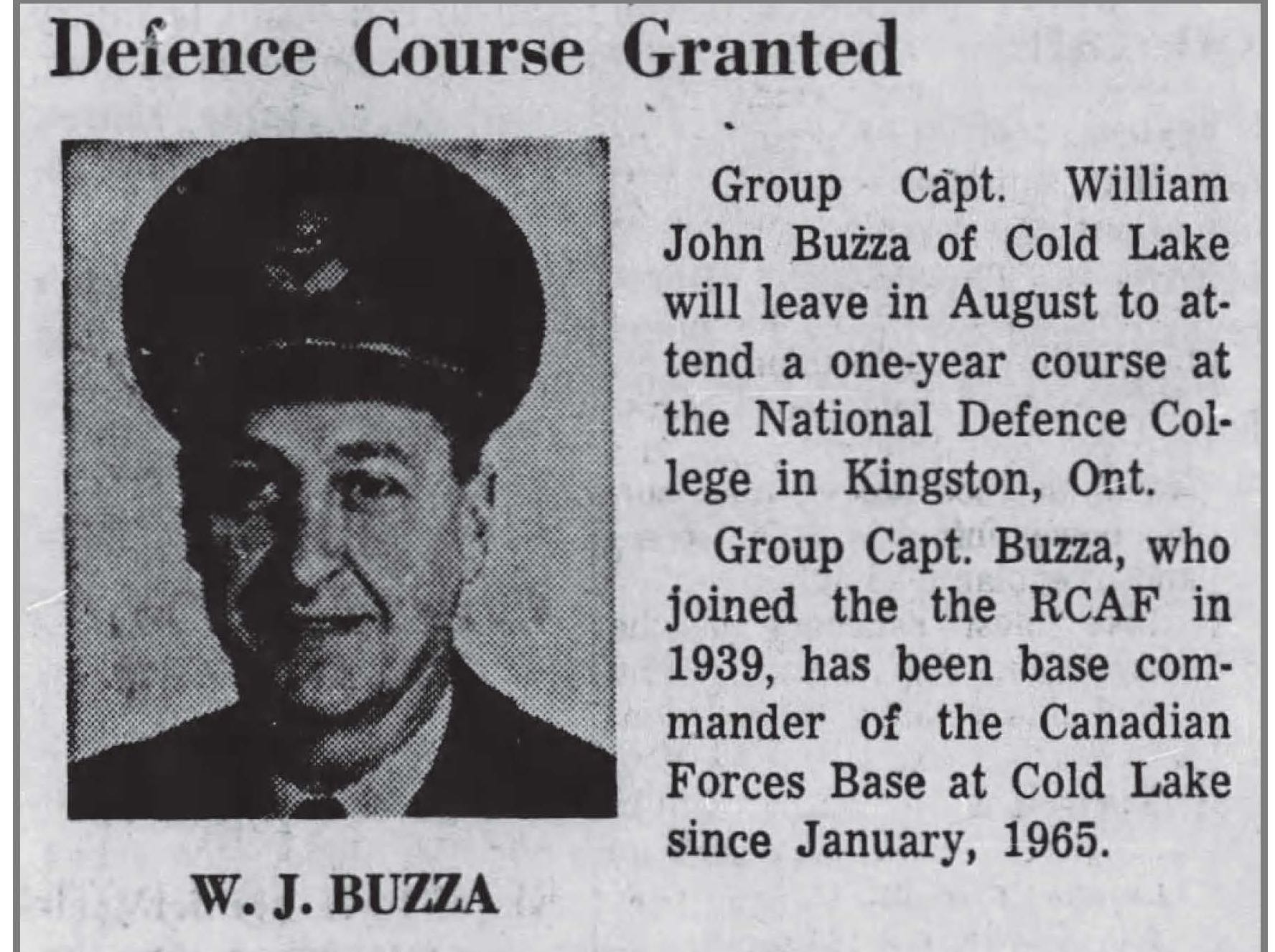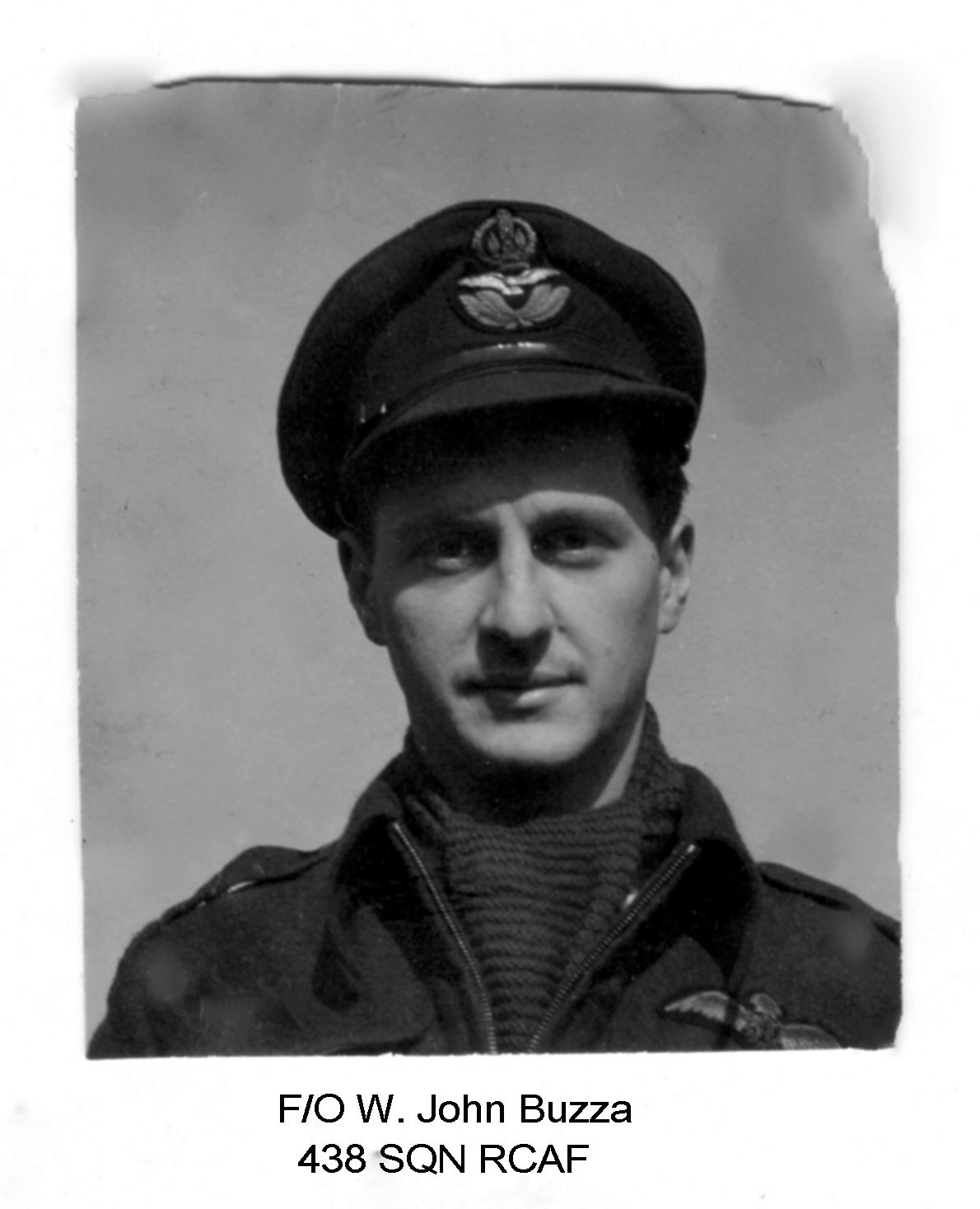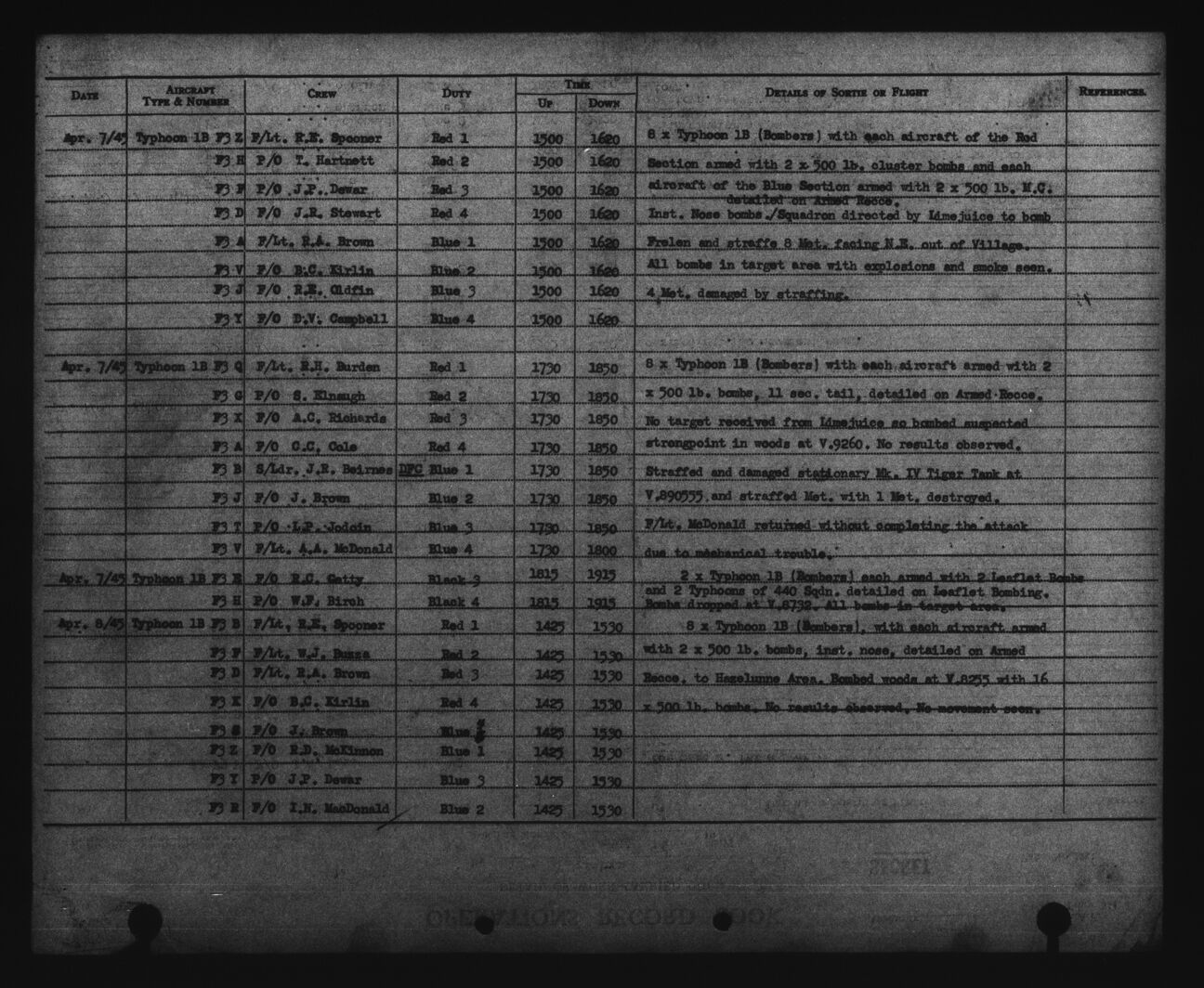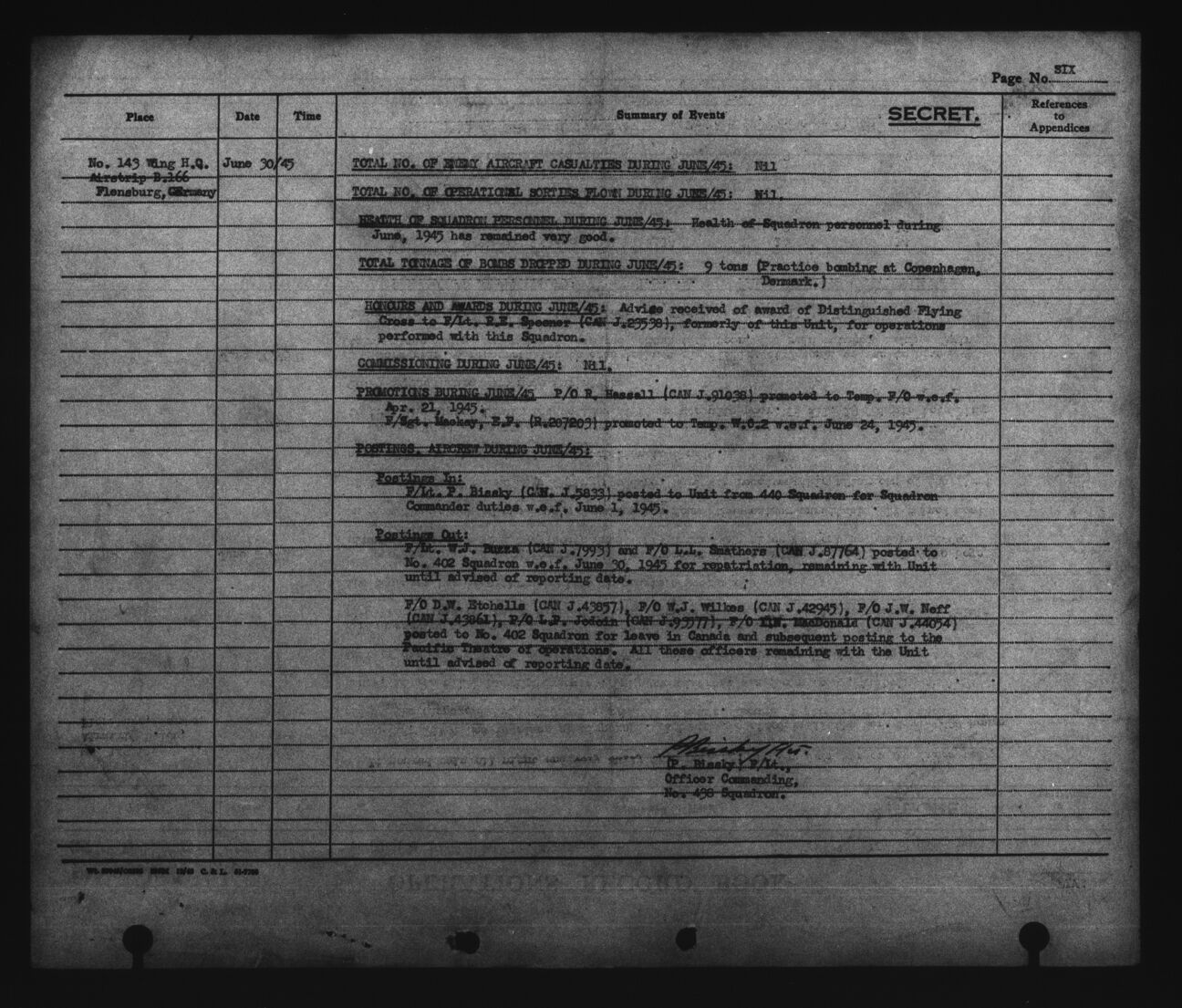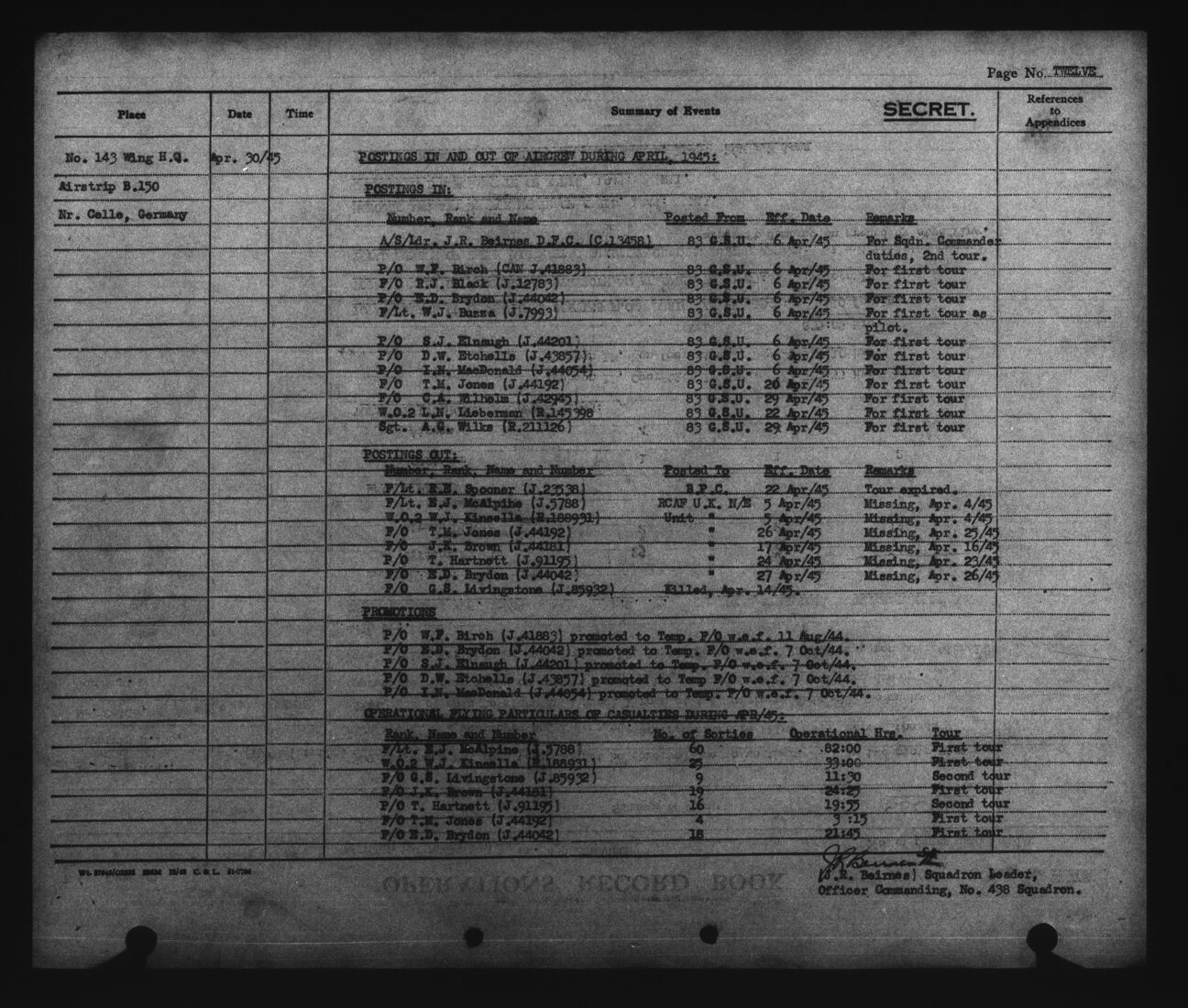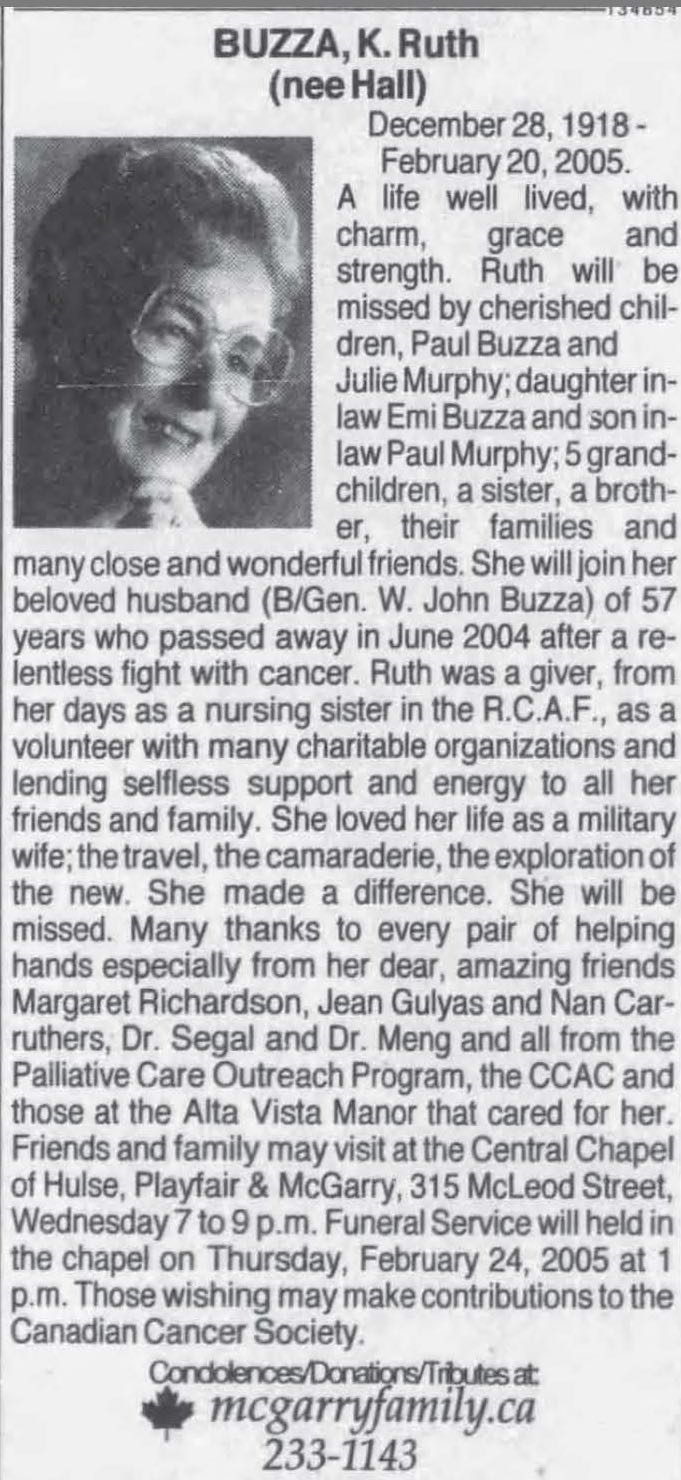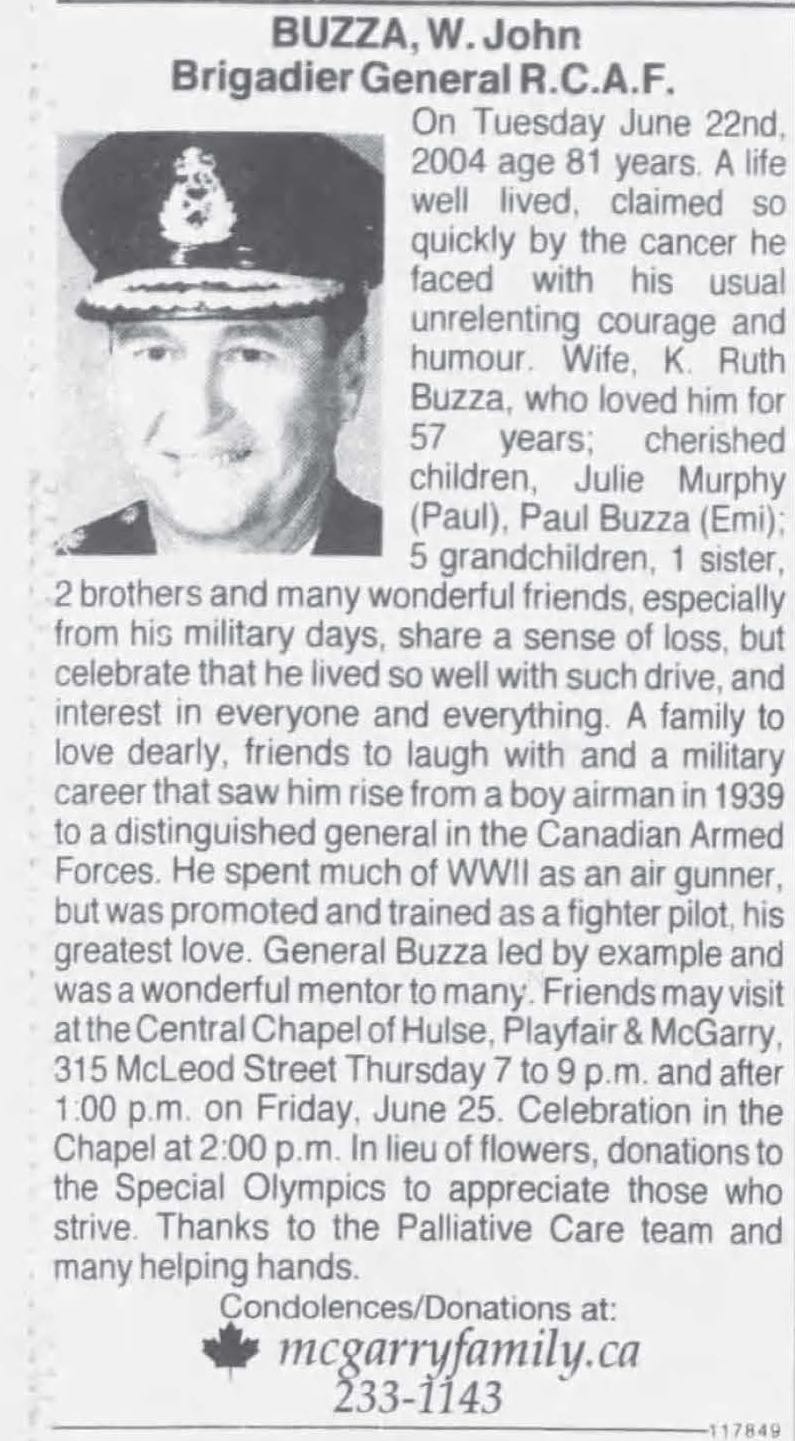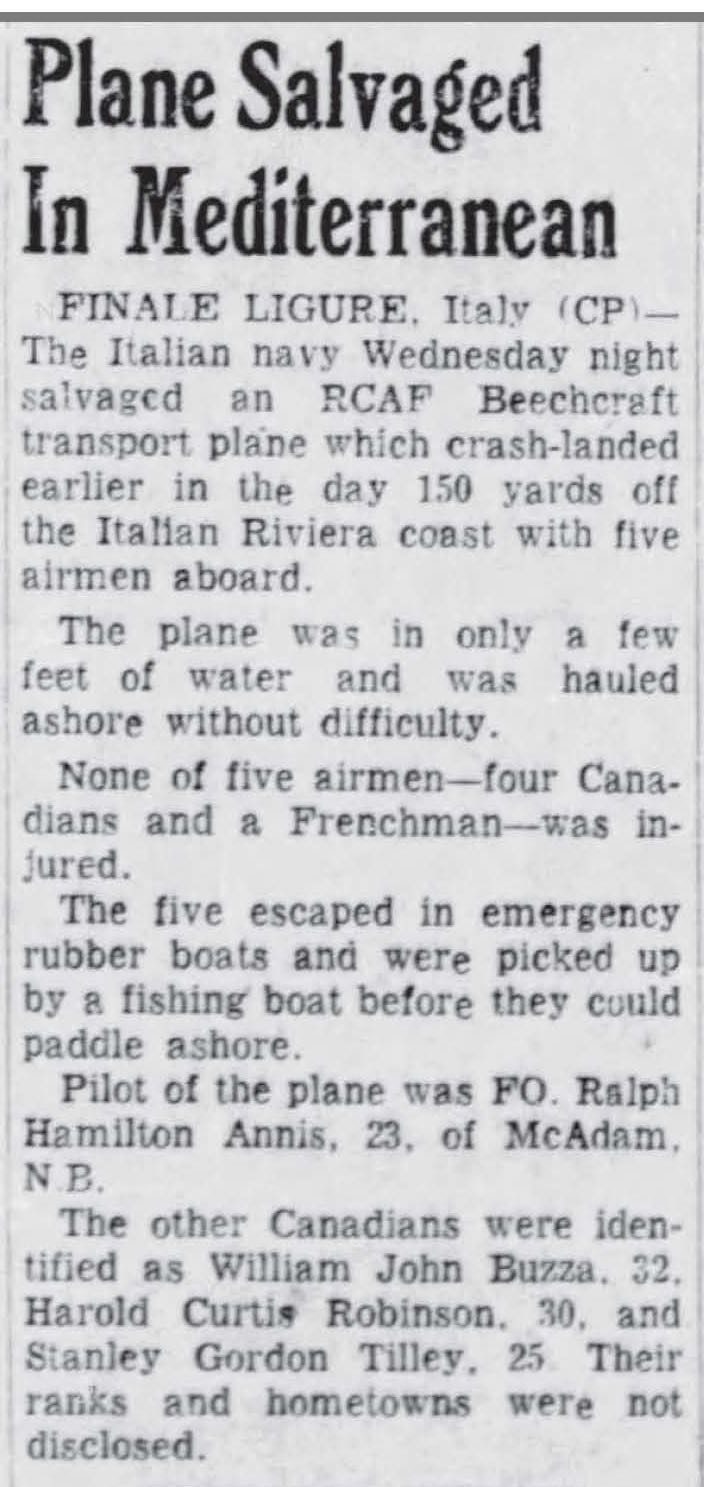 438 Squadron
John Buzza joined the RCAF in 1939 and completed a tour in Bomber Command as an air gunner. He was from Hamilton, Ontario. He returned to Canada for pilot training, returning overseas to complete part of a tour on Typhoons before the war ended. 438 Squadron historian, Frank Dutil commented, "Buzza did not earn the DFC. The newspaper article is in error."
He did a full combat tour as an air gunner on AVRO Manchester with 106 (RAF) Sqn (1940/41). He was then a gunnery instructor on Wellington with 29 (RAF) OTU (1941/42). Buzza remustered to pilot in 1943 and repatriated for flight training, receiving initial training at No. 15 EFTS earning wings at No. 2 SFTS in late 1943 and shipped back out to the UK.
October 1, 1946: Received short term commission upon reenlistment with new service number 19624.
S/L W. J. Buzza was the O/C for 422(F) Squadron from January 1, 1953 to June 7, 1955. F-86 Sabre in Baden-Soellingen, Germany; 17 Feb to 12 Dec 1960 – CO of 416 Sqn on CF-100 Canuck in St. Hubert QC; 2 Aug 1961 to 30 May 1962 – CO of 423 Sqn on CF-100 Canuck in Grostenquin, France; January 1965 – (1968?) – Station commander of RCAF Cold Lake, Alberta.
In February 1954, Buzza, aged 32, was in a Beechcraft that had crash landed 150 yards off the Italian Riviera coast with four other airmen aboard. They had taken to emergency rubber rafts. A fishing boat assisted them and the Italian Navy salvaged the aircraft. The plane was en route from Gibralter to France when a faulty radio sent it off course and it ran out of fuel.
He was married to K. Ruth. They had two children and five grandchildren. He died at the age of 81 in June 2004 of cancer. She passed away in 2005.
Farm Boy to Fly Boy by Col[Ret] G. Brennand, 2017. Friesen Press. There is reference to Buzza in this book.