Norman Ewart Dawber J26435
July 23, 1920 - April 27, 2011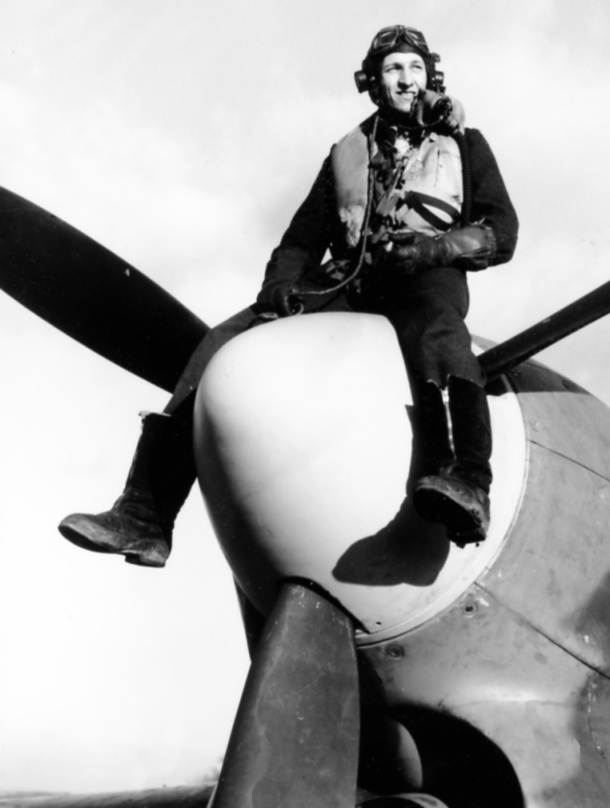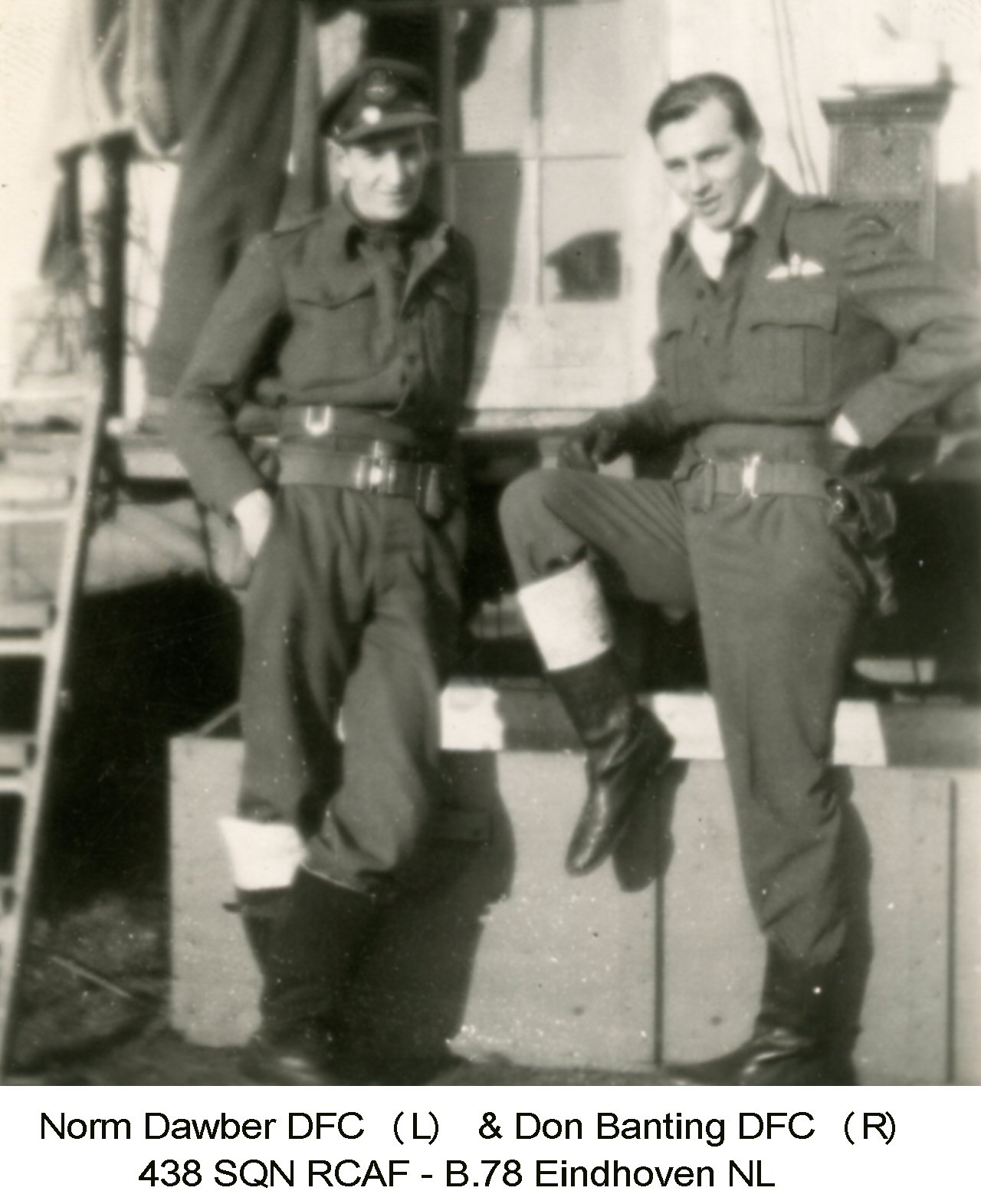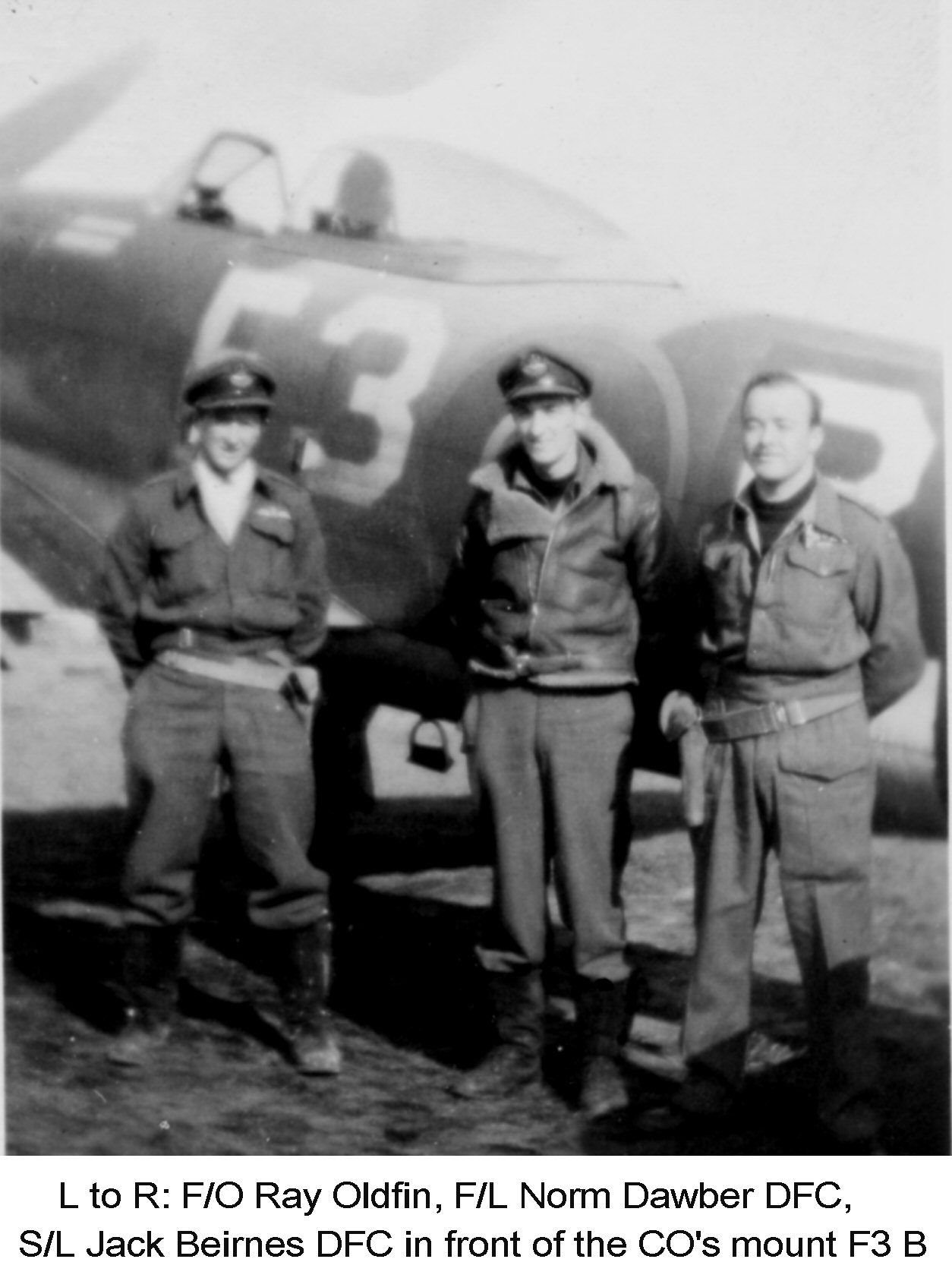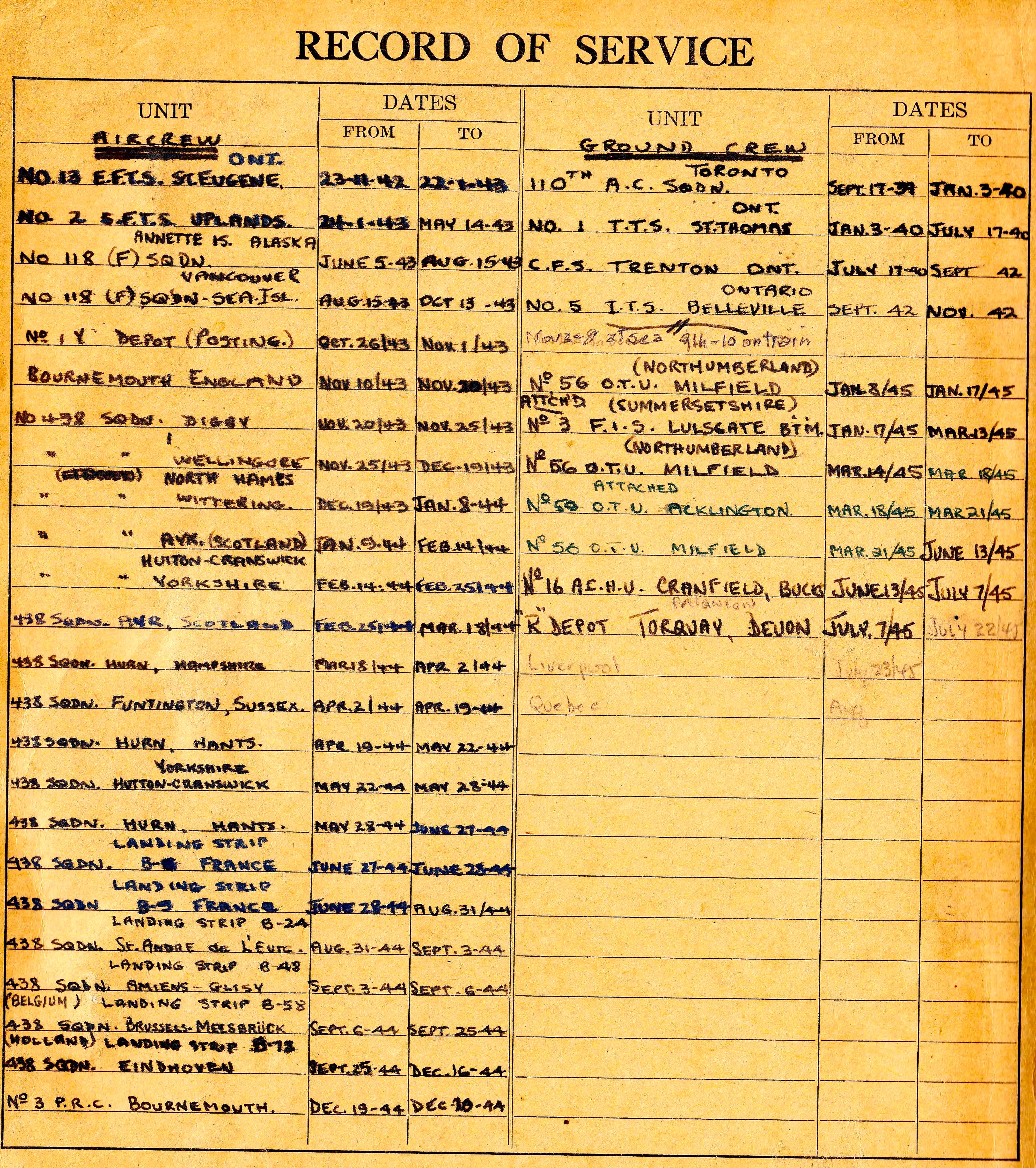 438 Squadron
Norman Dawber was born in Toronto July 23, 1920. He had one brother. Both served with the RCAF and survived the war.
Dawber started his training through the BCATP in September 1939. He was with the 110th A.C. Squadron, Toronto. He went to No. 1 TTS, St. Thomas in January 1940, the to CFS Trenton in July of that year. He was at No. 5 ITS in Belleville, Ontario by September 1942. No. 13 EFTS St. Eugene, Ontario, No. 2 EFTS Uplands in January 1943. He was sent up to Annette Island with 118 Squadron in June 1943. By November 1943, he was a part of 438 Squadron.
Additional stories and photos can be found in Typhoon and Tempest by Hugh Halliday on pages 43, 86, 87, 91, 176, 186, and 193.
LINKS: