Robert Melne McKenzie J11317
Unknown - July 18, 1944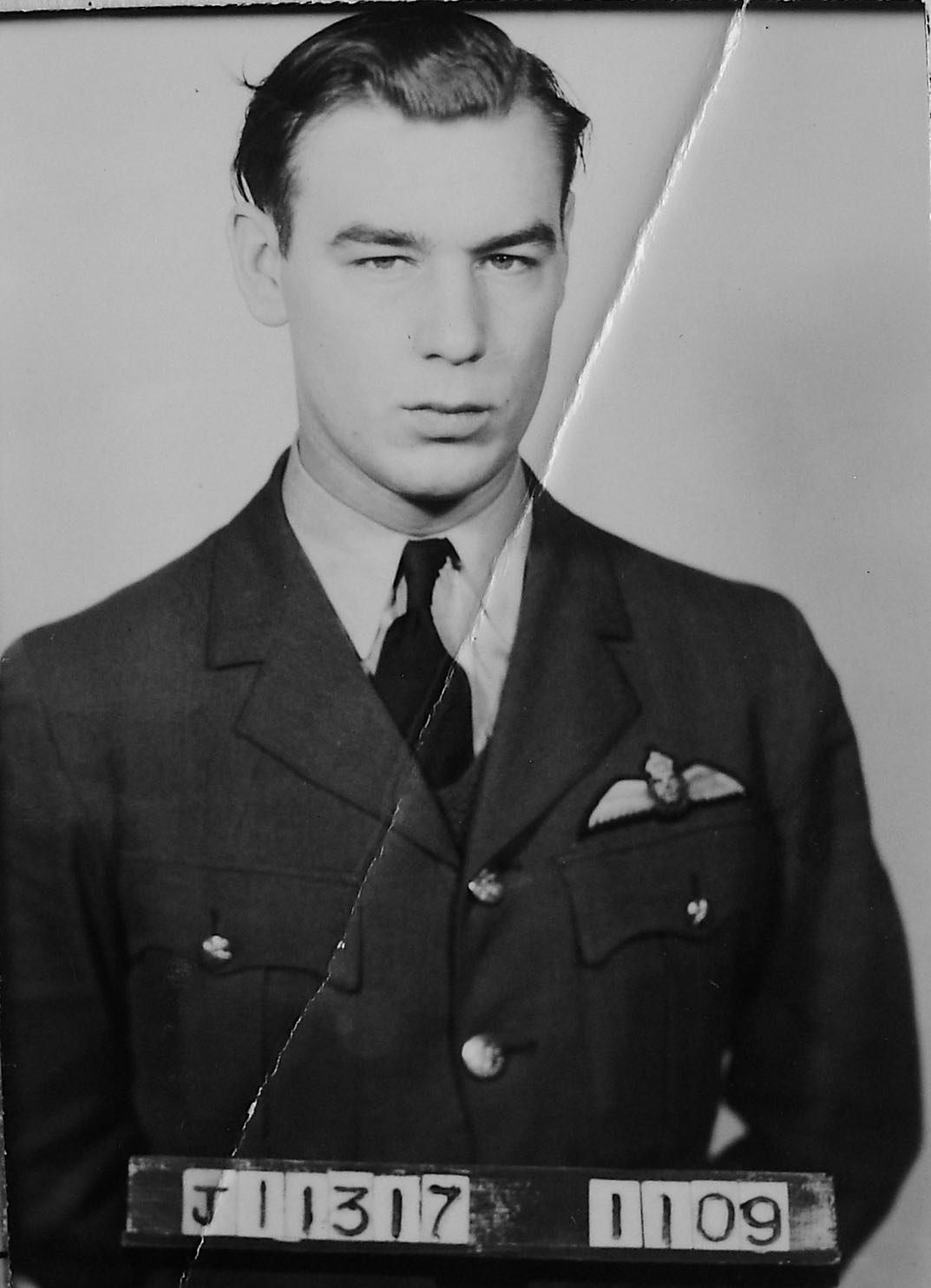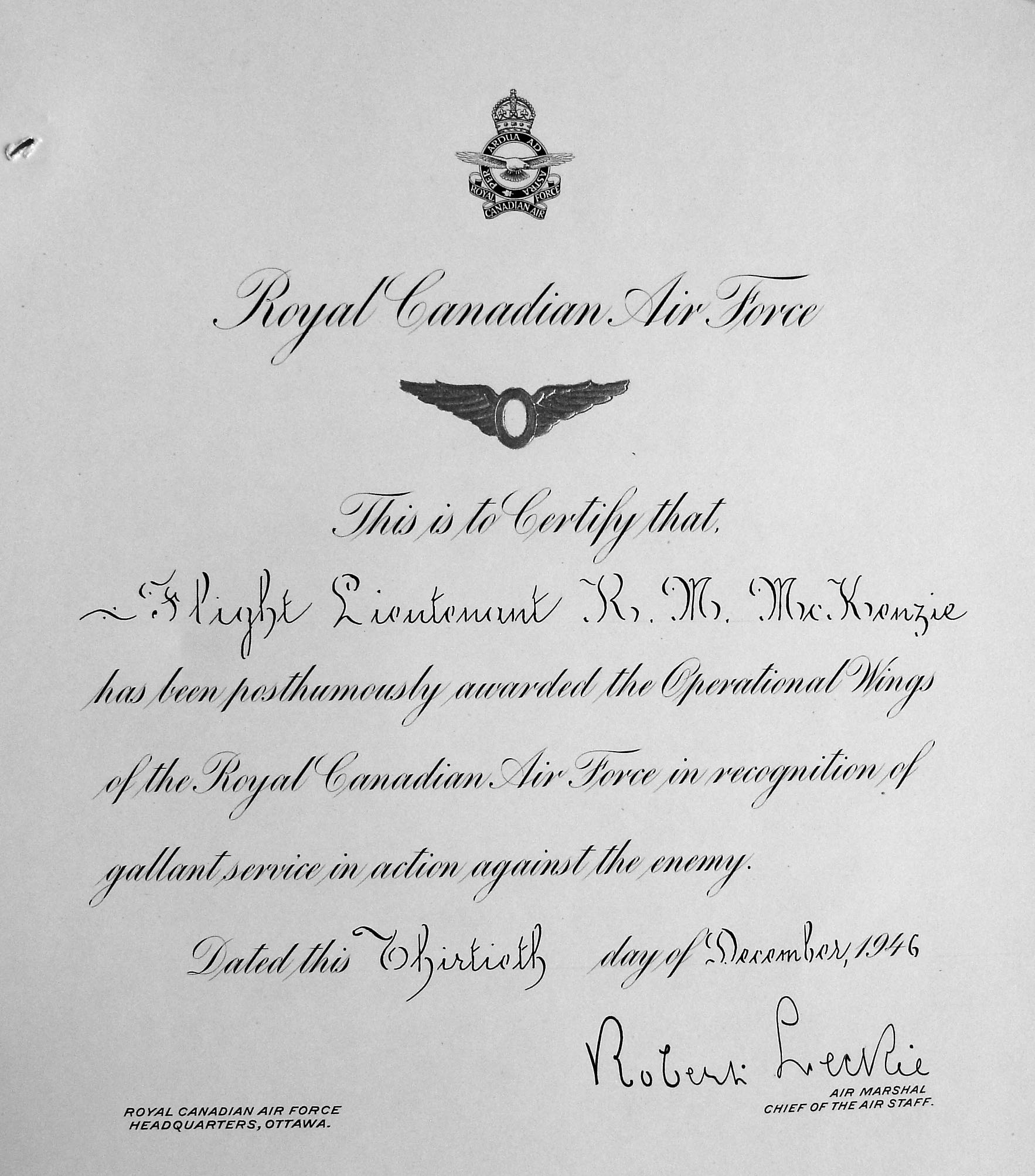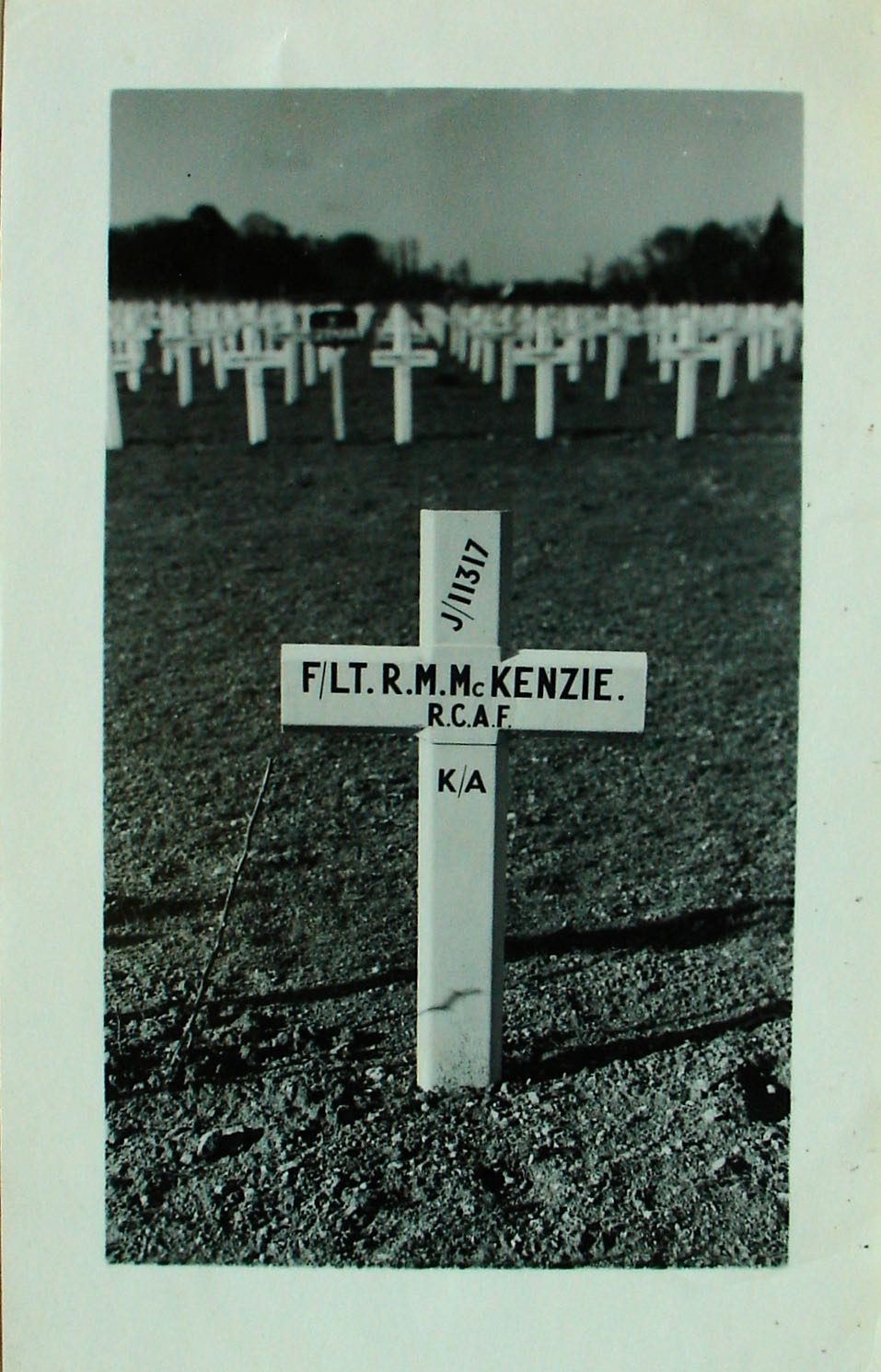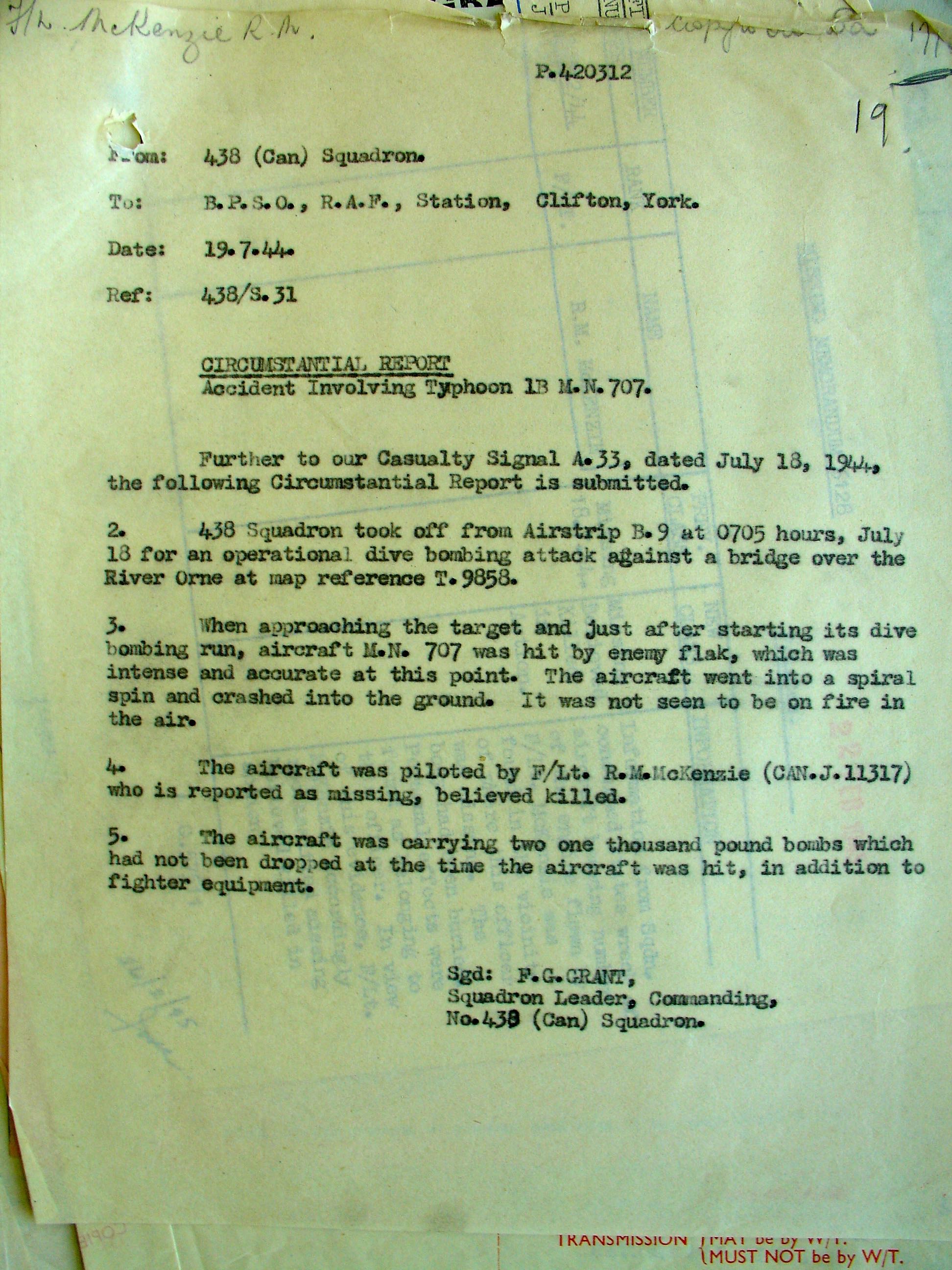 438 Squadron
Robert Melne McKenzie was the son of widower, Robert McKenzie, of Belle River, Ontario. He had three sisters. One of his sisters was in the RCAF and at #5 Radio School. He attended Essex High School and played on their basketball team. Prior to enlistment, he was a hardware clerk. He was married to Frances May (nee Heatherington) on September 23, 1943, in Los Angeles. She was from Los Angeles.
In September 1941, he was assessed as "keen, stable, above average material. Good average pilot. Has worked diligently on course. Has excellent voice and manner. Will make good instructor with experience." October 1941, he was at #10 SFTS, where he fractured his left wrist. He was at 118 Squadron, Sea Island, BC before heading overseas in October 1943.
On July 18, 1944, Typhoon MN707, piloted by F/Lt 'Mac' McKenzie left base at 0705 hours to carry out a dive bombing attack on a bridge over the River Orne, France. While approaching the target after starting its dive bombing run, the aircraft was hit by flak and went into a spiral spin and crashed into the ground. Nothing was seen of the pilot. The Typhoon was found in the immediate vicinity where McKenzie went missing. His body was buried near the River Orne, Map Reference J975585; it was possible to identify him by personal effects found. "Lone grave in field near wreckage of aircraft. In same area a few hundred yards distant a lone grave -- spot called 'Champ du Puit' 'Un Soldat Anglais.'" In another report, "Whilst sweeping in the canton of Evrely, I found on a spot called 'La Butte Maison Des Champs" Amaye Sur Orne, a very small remnant of the wreckage of a Typhoon. No aircraft or engine number was to be found. I managed to obtain the following cannon numbers: F23579, D10449, D19125. Alongside the wreckage was the grave of the pilot, marked with a cross bearing the following inscription: RCAF F/L R.M. McKenzie, J11317, 17-7-44. The grave did not bear any trace of having been registered. Arrangements are being made for the human remains to be transferred to a Military Cemetery and you will be informed as soon as this is done." Signed F/L H. P. Masse. An epaulet showing rank of F/L, part of the Canadian Flying Badge, ronson lighter, similar to the one carried by F/L McKenzie, ammunition pouch with his name on it was discovered in the grave.
McKenzie's remains were reinterred at the Ranville War Cemetery, Calvados, France.
LINKS: