Ross Whaley Keller J37649
February 18, 1922 - January 1, 1945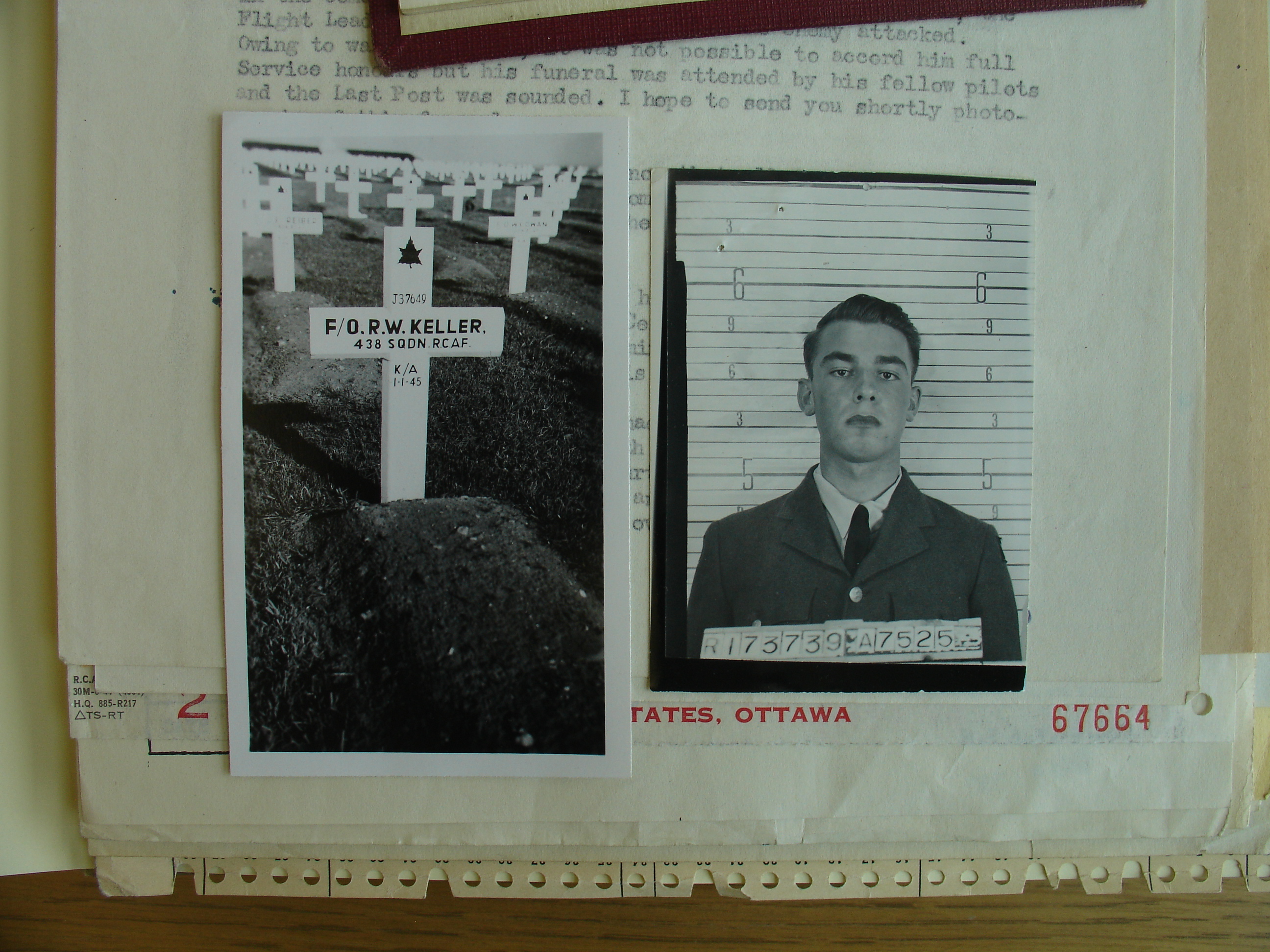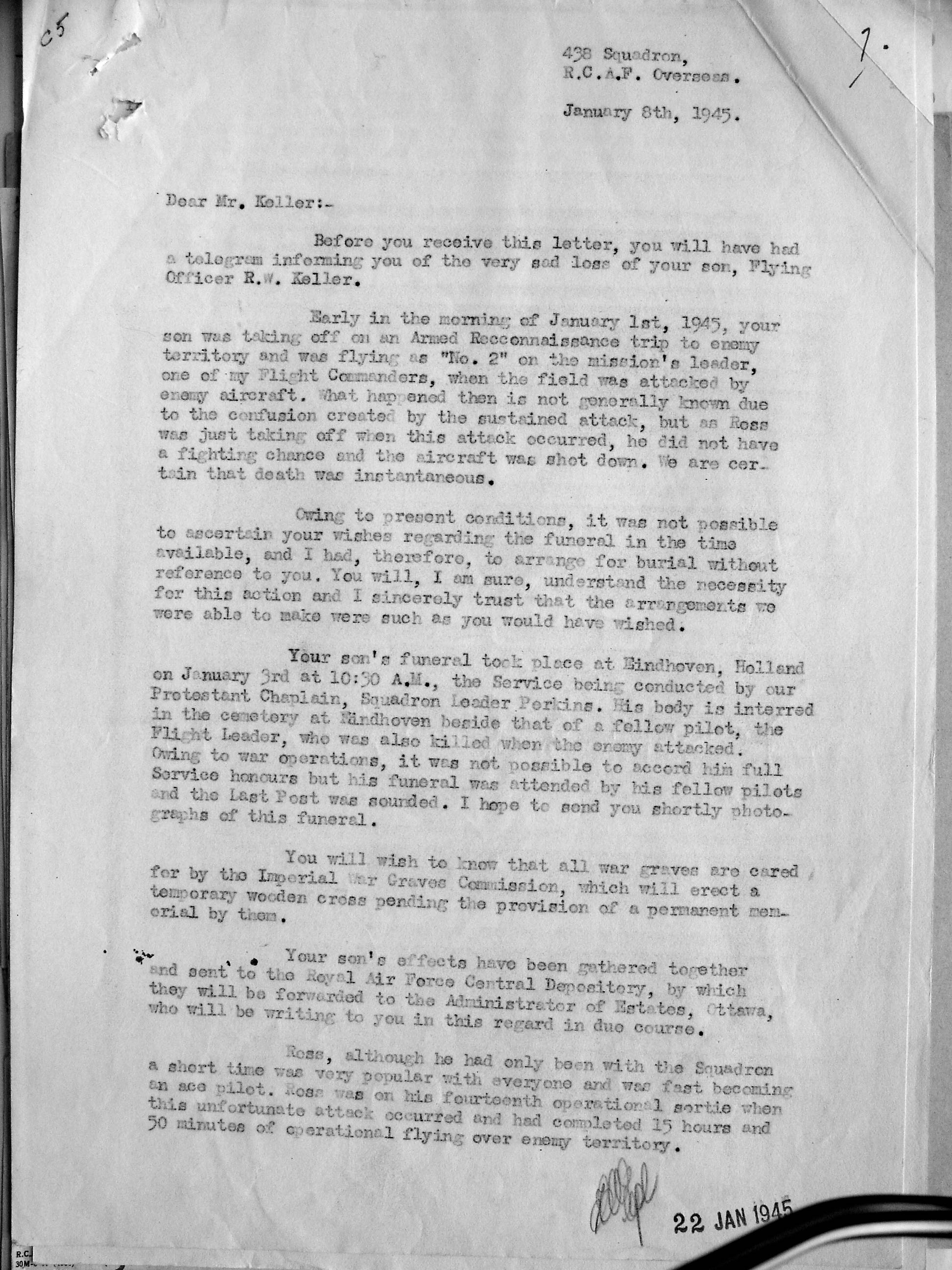 438 Squadron
Ross Whaley Keller was the son of Albert George and Rebecca J. M. Keller of Durham, Ontario. He had two brothers, Bruce, 15, and Royden, 8 and one sister. He attended the Durham High School from September 1935 to March 1940. His best marks were in Geometry and Trigonometry. The family attended the Four Square Church. Keller had been a bank teller with CIBC in Durham. He enlisted with the RCAF in 1942. He kept a diary during his time as a pilot, flying 14 sorties.
A letter dated November 4, 1944 written by S/L Reid: "This pilot has just recently joined our squadron but in the short time with us, he has proven himself to be a steady and capable pilot."
In a letter, dated January 8, 1945, written by S/L Reid to Mr. Keller: "Early in the morning of January 1, 1945, your son was taking off on an Armed Reconnaissance trip to enemy territory [Typhoon 1B PD503] and was flying as 'No. 2' on the mission's leader, one of my Flight Commanders, when the field was attacked by enemy aircraft. What happened then is not generally known due to the confusion created by the sustained attack, but as Ross was just taking off when this attack occurred, he did not have a fighting chance and the aircraft was shot down. We are certain that death was instantaneous....Your son's funeral took place at Eindhoven, Holland on January 3 at 10:30 am, the Service conducted by our Protestant Chaplain, S/L Perkins. His body is interred in the cemetery at Eindhoven beside that of a fellow pilot, the Flight Leader who was also killed when the enemy attacked. Owing to war operations, it was not possible to accord him full Service honours, but his funeral was attended by his fellow pilots and the Last Post was sounded. I hope to send you shortly, photographs of this funeral...Ross, although he had only been with the Squadron a short time, was very popular with everyone and was fast becoming an ace pilot. Ross was on his 14th operational sortie when this unfortunate attack occurred and had completed 15 hours and 50 minutes of operational flying over enemy territory."
Mrs. Keller was concerned that her son's ring and watch were not returned to her. The Director of Estates felt that "in all likelihood, he was wearing his watch and ring at the time he lost his life and they could not be recovered after the accident."
LINKS: