Timothy Hartnett J91195
January 11, 1919 - April 23, 1945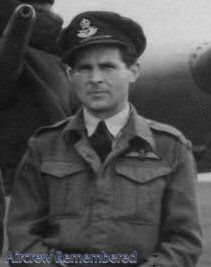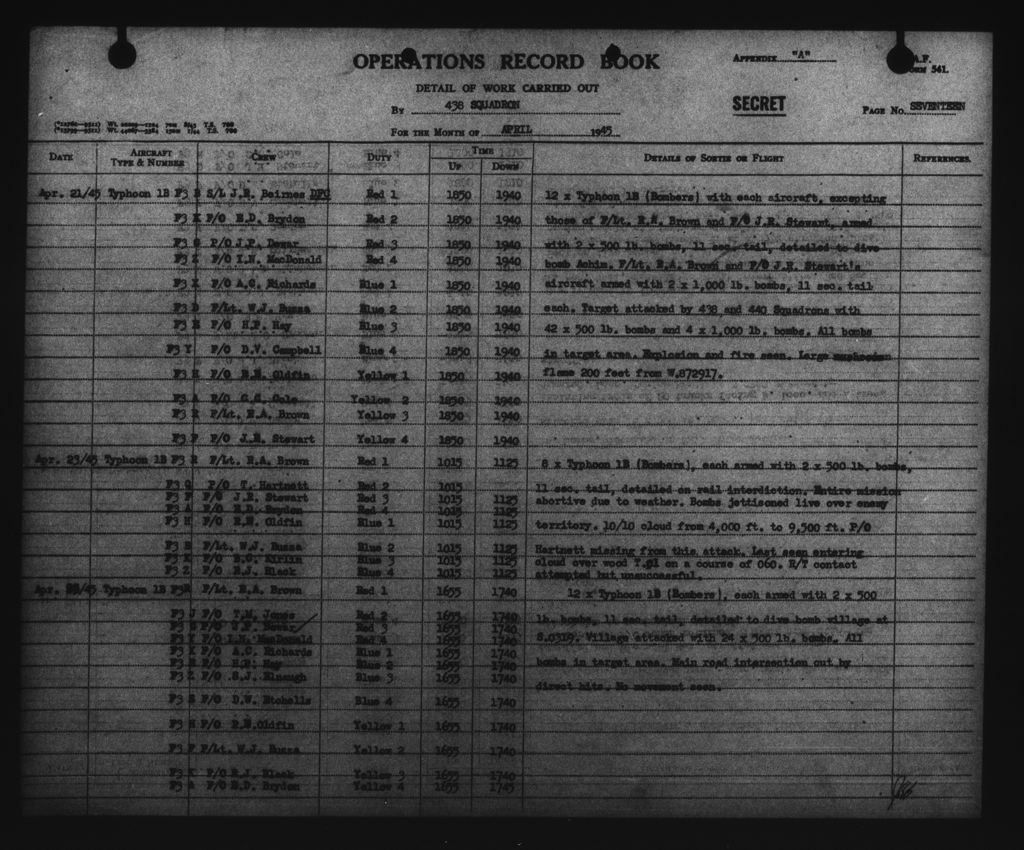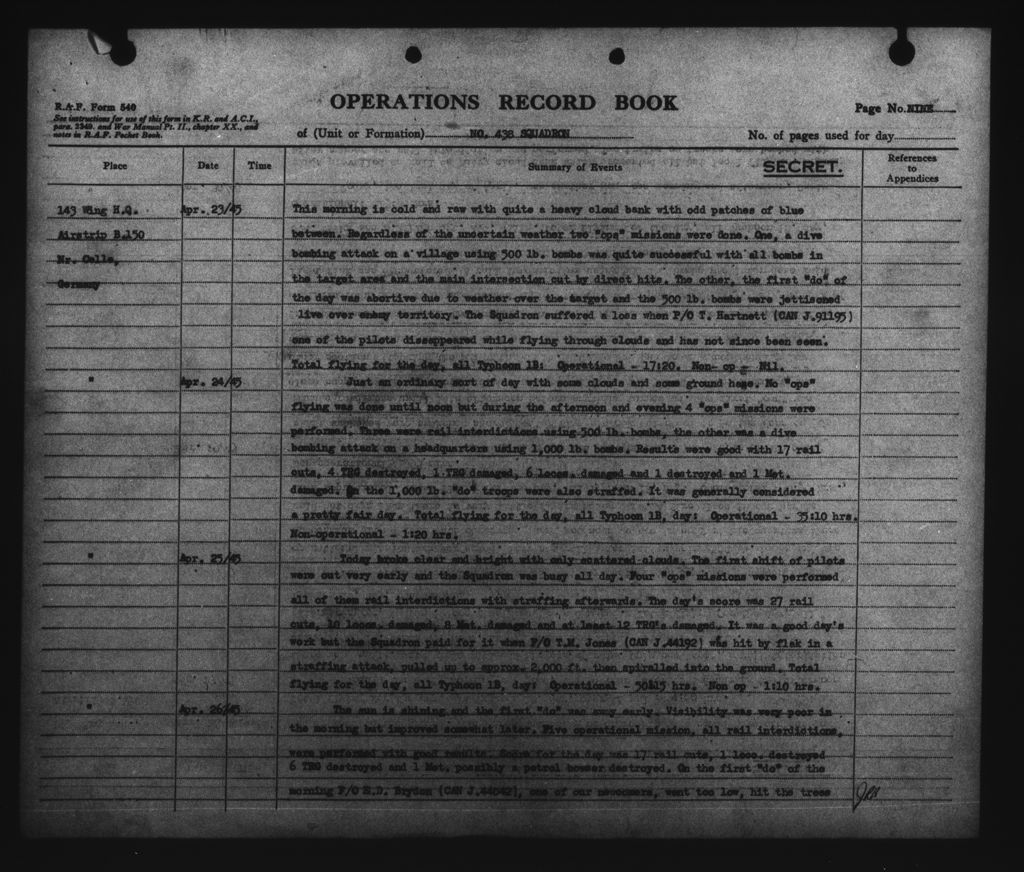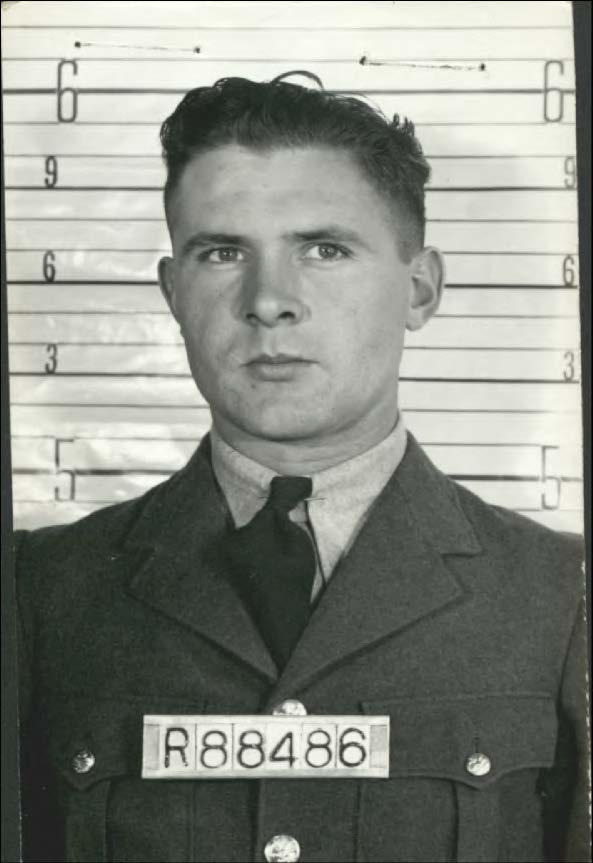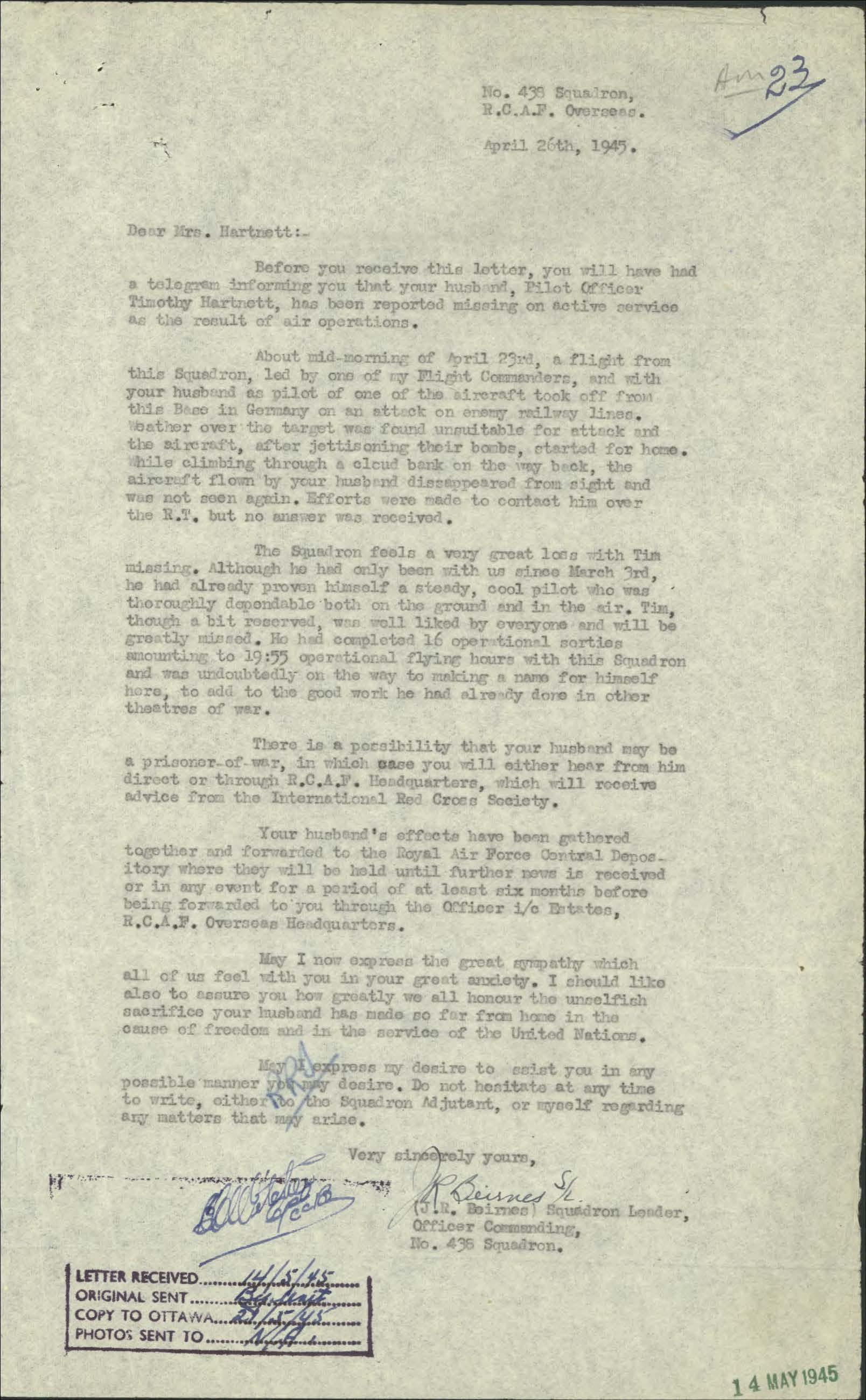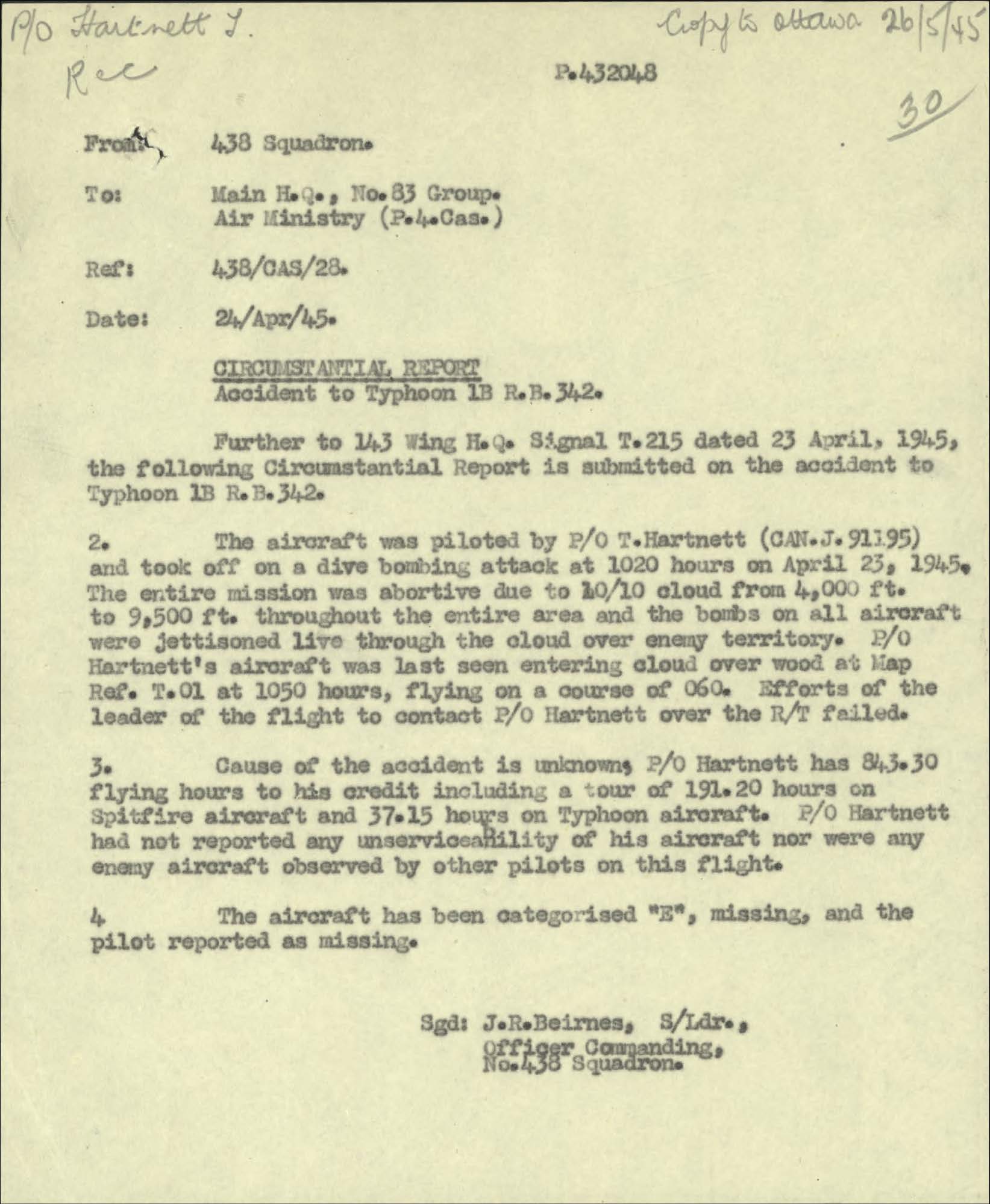 438 Squadron
Timothy Hartnett was the son of Patrick and Catherine (nee Kerin) Hartnett of Killarney Co. Kerry, Ireland. He had four sisters and three brothers. He was sent to Canada when he was 15 years of age for higher education. He attended St. Joseph College and earned his Bachelor of Arts degree at St. Francis Xavier, Antigonish, Nova Scotia.
He enlisted in Halifax on May 27, 1941. He was assessed as a good prospect for pilot and had a good appearance and was well spoken. Hartnett started at No. 1 ITS in Toronto. "Retiring and reserved, slightly nervous. Splendid educational background." He attended No. 9 EFTS from September 1941 to November 1941. "Student is of a rather erratic nature, shows good progress at times, then seems to do very poorly for a period, afterwards he again improves. Slow, quiet, reserved, somewhat nervous, but has keen desire to become a service pilot. Conduct and deportment satisfactory." He then passed to No. 6 SFTS. "Fairly smooth on controls but weak on aerobatics which were very rough. Forced landings and low flying could stand improvement. High average navigation. Instrument flying low average. General flying ability low average. Good appearance and deportment. Inclined to be timid. Carries out orders willingly. Of average intelligence. Could have done better with harder work."
Between May 26, 1942 and June 16, 1942, he was at No. 17 AFU, Course 9. Between June 16, 1942 and September 8, 1942, he was at No. 56 OTU. He was ranked average in most areas, but above average in aerobatics and dog fighting, plus formation flying. "Good avearage. A very sound pilot who should make a reliable Section Leader. Keen and conscientious without making it too obvious. Recommended for commission."
He was involved in an accident on December 20, 1943, flying a Spitfire with 33 Squadron. It was deemed no mechanical failure, but 'sheer carelessness' of the pilot because he did not line up his aircraft with the runway before taking off. He was also noted as being inattentive.
In April 1944, he was suffering from dysentry (i.e. oxaluria) and spent 23 days under treatment.
He embarked for Egypt June 12, 1944.
Between October 19, 1944 and January 16, 1945, he was a flying instructor at No. 57 OTU. "This officer has been a flying instructor at this OTU during the past four months. He has always carried out his duties efficiently, but has not shown any outstanding enthusiasm during his tour here."
P/O Hartnett was part of 438 Squadron since March 3, 1945. On April 23, 1945, he was flying Typhoon RB342. He disappeared as he flew through the clouds and then crashed. A letter written on April 26, 1945 by S/L Beirnes explained the circumstances to Agnes. "About mid-morning of April 23, a flight from this Squadron, led by one of my Flight Commanders, and with your husband as pilot of one of the aircraft, took off from this base in German on an attack on enemy railway lines. Weather over the target was found unsuitable for attack and the aircraft, after jettisoning their bombs, started for home. While climbing through a cloud bank on the way back, the aicraft flown by your husband disappeared from sight and was not seen again. Efforts were made to contact him over the R/T, but no answer was received...Tim, though a bit reserved, was well liked by everyone and will be greatly missed. He had completed 16 operational sorties amounting to 19:55 operational flying hours with this Squadron."
In the circumstantial report, signed by S/L Beirnes: "The aircraft piloted by P/O T. Hartnett took off on a dive bombing attack at 1020 hours on April 23, 1945. The entire mission was abortive due to 10/10 cloud from 4000 feet to 9500 feet throughout the entire area and the bombs on all aircraft were jettisoned live through the cloud over enemy territory. P/O Hartnett's aircraft was last seen entering cloud over wood at 1050 hours, flying on a course of 060. Efforts of the leader of the flight to contact P/O Hartnett over the R/T failed. Cause of the accident is unknown. P/O Hartnett has 843.30 flying hours to his credit including a tour of 191.20 on Spitfire aircraft and 37.15 hours on Typhoon aircraft." On April 25, 1945, Beirnes wrote, "P/O Hartnett while with the Squadron proved his ability in the air and on the ground as he did in the Middle East. Very popular and respected by all the pilots." W/C Grant wrote on May 1, 1945: "A mature and respected officer of good ability."
Hartnett's remains were exhumed from the Dahlenberg Temporary Burial Ground in 1950 and buried in the Becklingen War Cemetery. Only one identity disc could be found. The aircraft had been deemed a complete wreck and the two 500 pound bombs were lying near the wreck unexploded.
LINKS: