Victor Ernest McMann J13598
Unknown - Unknown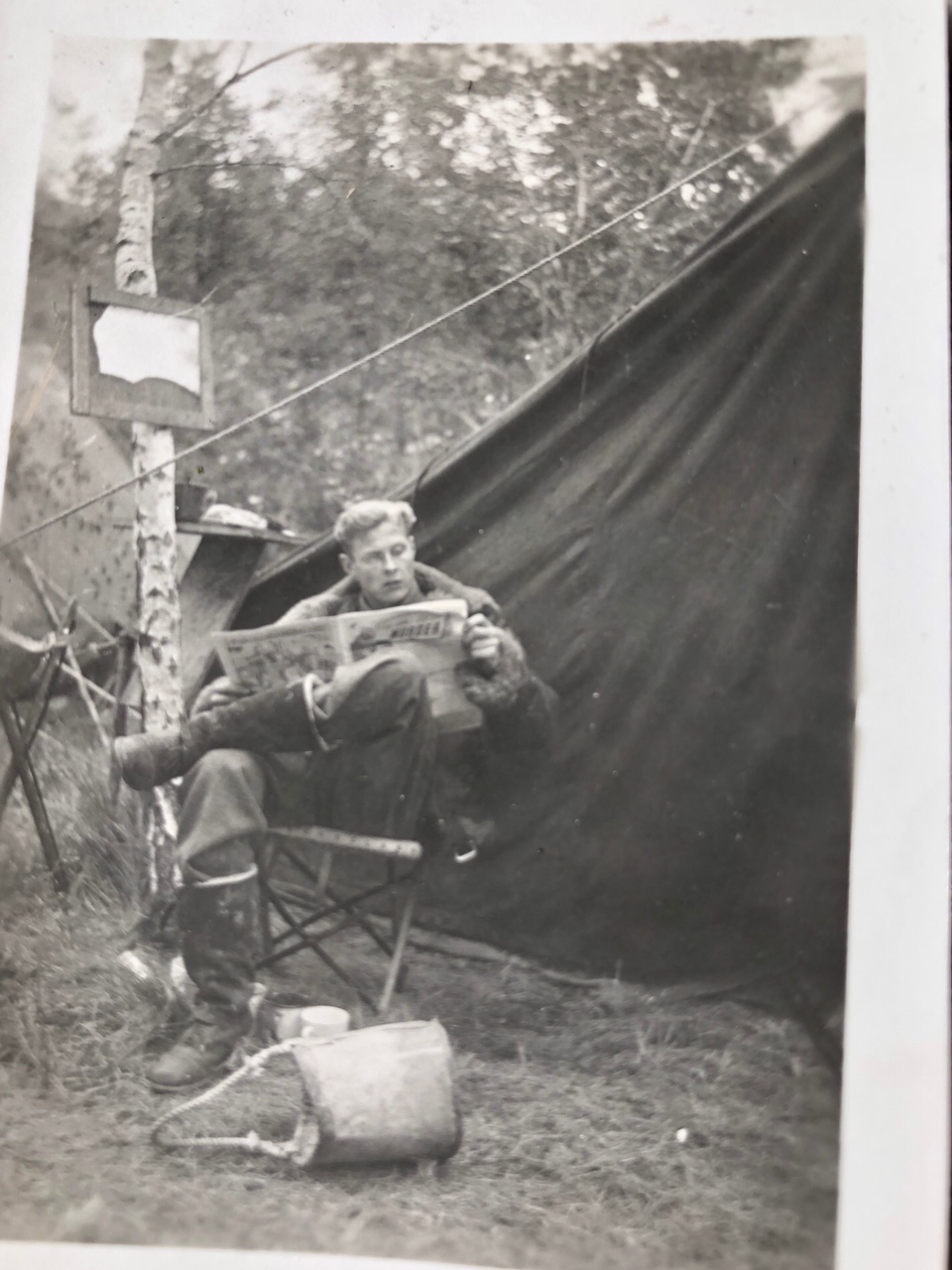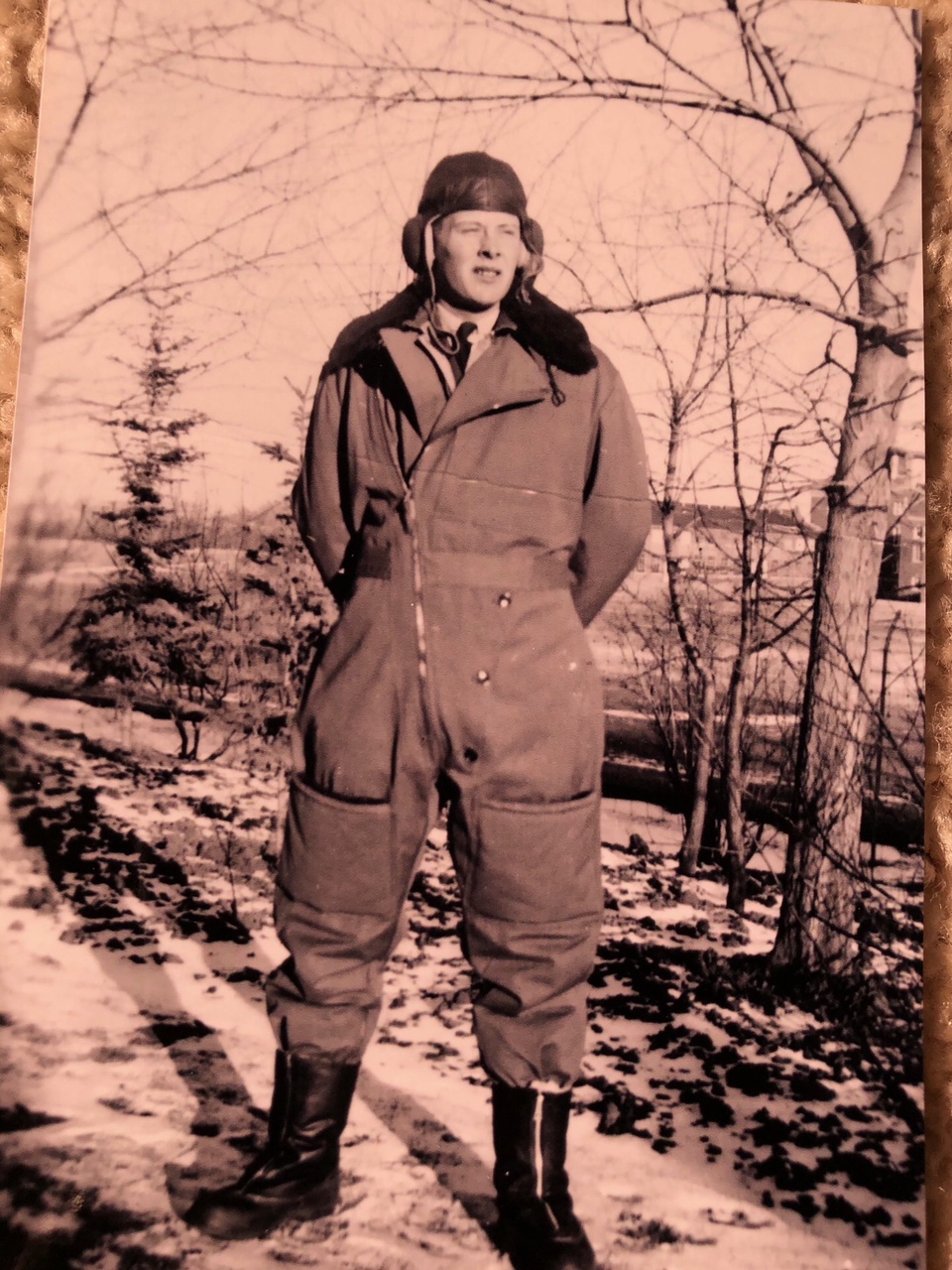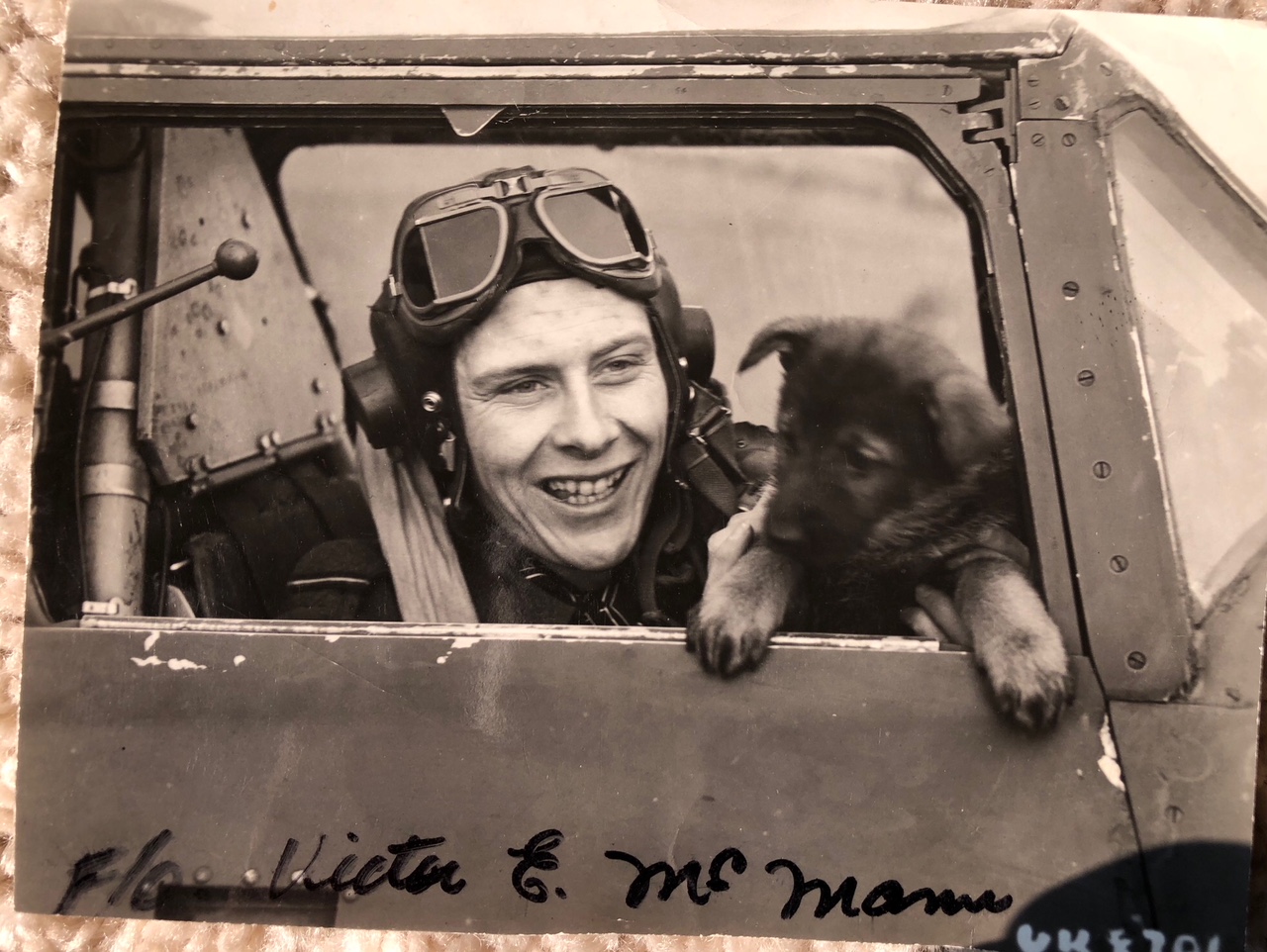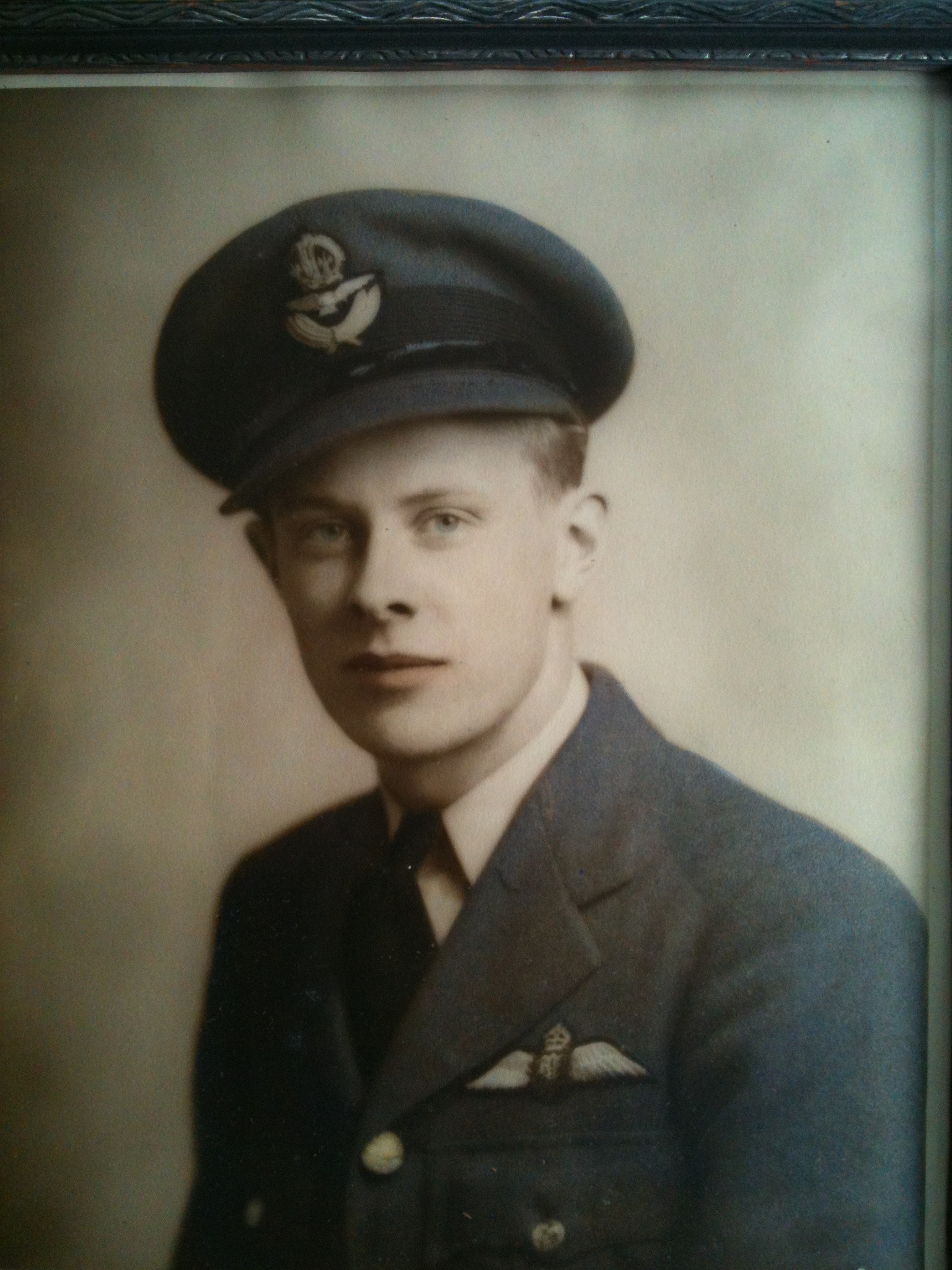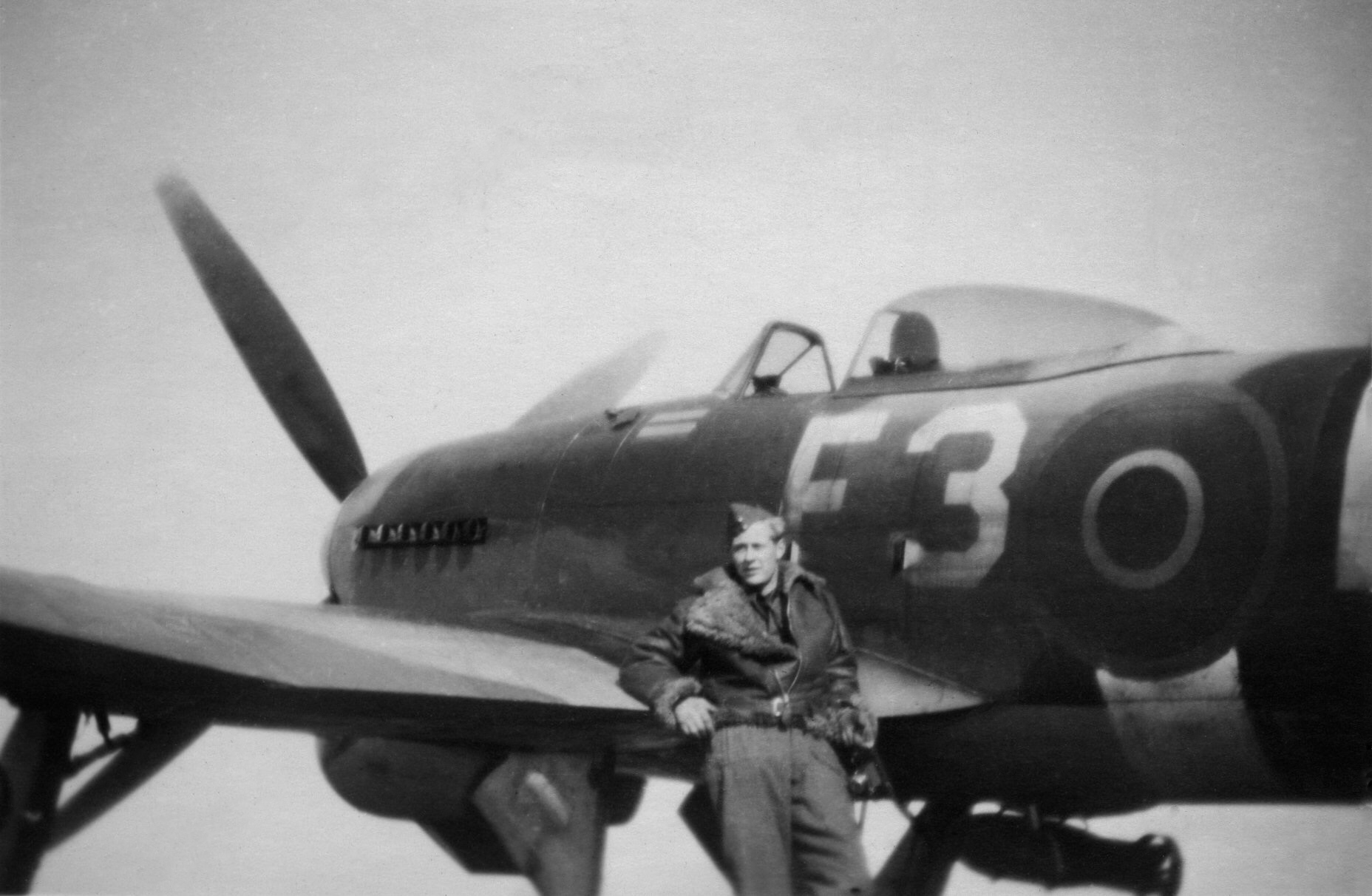 438 Squadron
Victor McMann, along with Roy Burden, Alex MacDonald, Angus M. Scott, and Harry Hardy signed 'Typhoon Fury' by artist Robert Bailey. This painting depicts German troops jumping for cover in a Belgium street during 1944, with RCAF Typhoons overhead, screaming into the attack. Additional signatures include Ramsay Milne, Emerson Wallace, C. Ivan Smith, Victor Legear, Ivan Mouat, Frank Gilland, Art Younger and Hugh O'Brien, also Typhoon pilots.

The following profile of Victor comes from the biography connected to the painting.

F/Lt. Victor McMann joined the RCAF in 1941 at Winnipeg, Manitoba, and flew Cessna Twins and Venturas. He was then posted to Quebec to train on Hurricanes. In March, 1943 he was sent to Annette Island, Alaska (118 F.S.) and in April was in England with 438 Squadron. He acted in close army support throughout the invasion of Normandy on June 6, then on through France, Belgium, Holland and lastly, Germany. On his 63rd operational trip from Eindhoven, his Typhoon had a complete engine failure. He force-landed.

McMann was flying Typhoon MN555. He was immediately picked up and made a POW, then sent to Stalag Luft III, and liberated by Russians at Luckenwalde, 22 April 1945.