William Harold Morrison J27387
-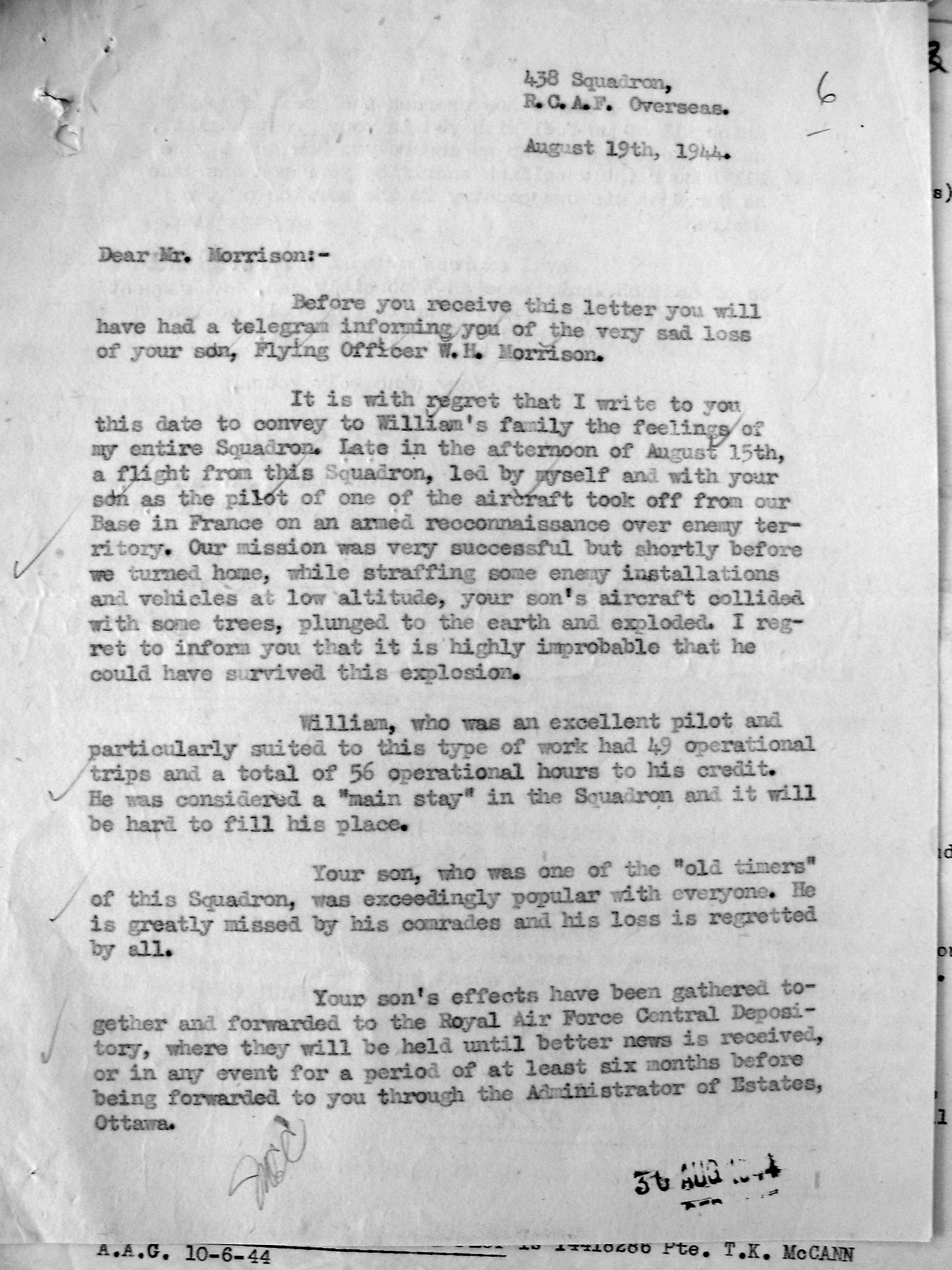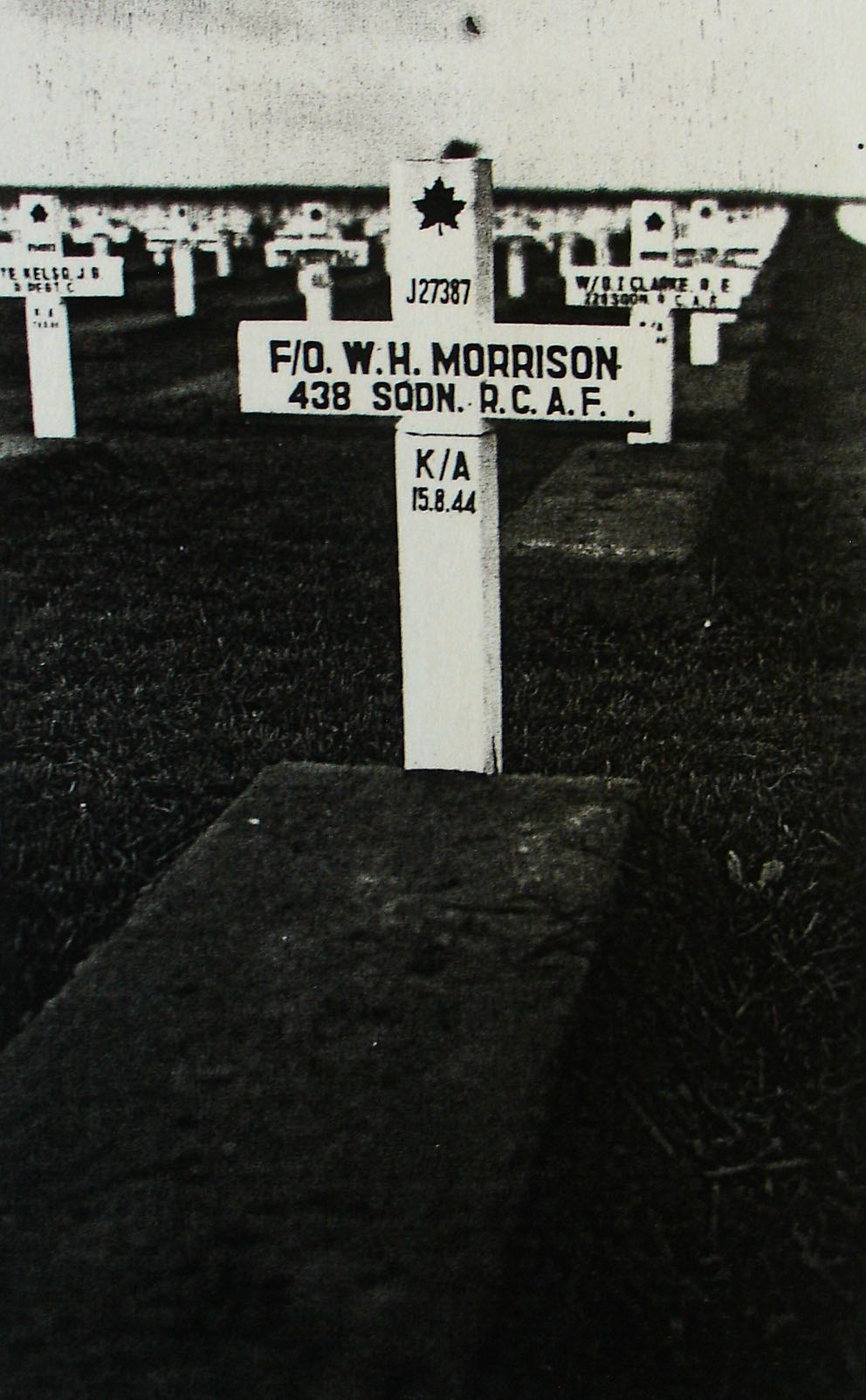 438 Squadron
William Harold 'Harry' Morrison was the son of John Stewart and Alma Mary Morrison, of Montreal, Quebec. (Mr. Morrison worked in different war plants for about three years.) Harry had three brothers and four sisters. One of his brothers was in the Navy, one in the RCAF and one in the Air Cadets. The family was Presbyterian. Harry Morrison was an office clerk with Canadian Association of Aircraft, Montreal in 1939 prior to enlistment.
From September 1 to October 25, 1941, he was at No. 13 EFTS, Course 37. He was assessed as an above average pilot. "A very progressive student from the start. Alert and eager to learn. Very practical. High average student. Average on aerobatics. Will improve with more dual and solo practice. Instrument above average."
Morrison was in Annette Island, Alaska, March 27, 1943. "This NCO is capable and above average as a fighter pilot. Definitely comission type."
In a letter to Mr. Morrison, dated August 19, 1944, S/L Beirnes wrote about the circumstances of the crash of William Harold Morrison. "It is with regret that I write to you this date to convey to William's family the feelings of my entire Squadron. Late in the afternoon of August 15, a flight from this Squadron, led by myself and with your son as the pilot on one of the aircraft [MN426] took off from our Base in France on an armed reconnaissance over enemy territory. Our mission was very successful but shortly before we turned home, while strafing some enemy installations and vehicles at low altitude, your son's aircraft collided with some trees [which knocked off the end of the wing], plunged to the earth and exploded...William, who was an excellent pilot and particularly suited to this type of work had 49 operational trips and total of 56 operational hours to his credit. He was considered a 'main stay' in the Squadron and it will be hard to fill his place. Your son was one of the 'old timers' of this Squadron, was exceedingly popular with everyone. He is greatly missed by his comrades and his loss is regretted by all."
Morrison's body was originally buried in the Mardilly Communal Cemetery, about twenty miles south east of Paris. On October 15, 1945, his body was re-interred in the Bretteville-Sur-Laise Canadian Military Cemetery.
Morrison's death made the news in The Star September 12, 1944. His father wrote many letters expressing his deep bereavement on the loss of his son, Harry. There had been some discrepencies on what he had heard about the crash. He had hoped his son was a Prisoner of War, but that was not meant to be.