Alexander Hugh Fraser J37029
1922 (Approximate) - October 6, 1998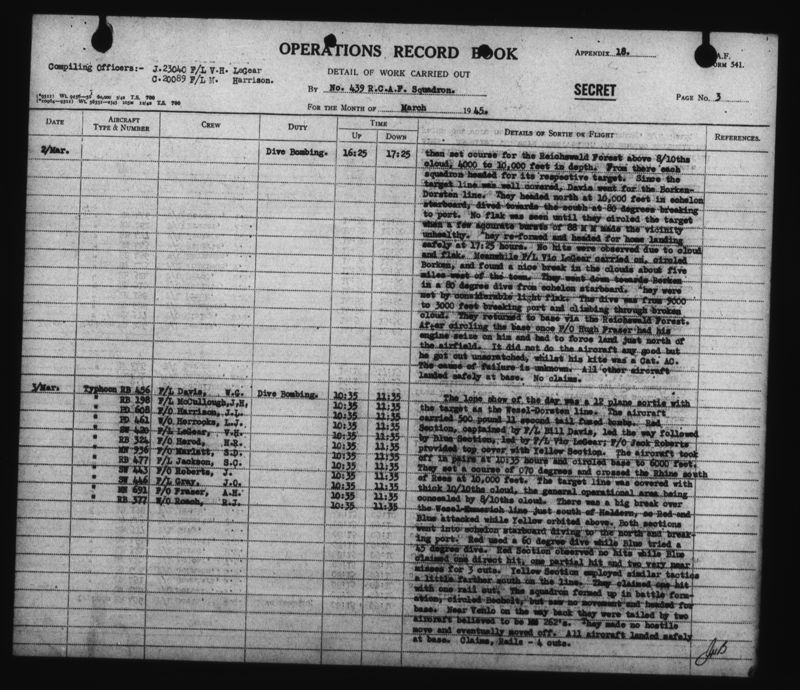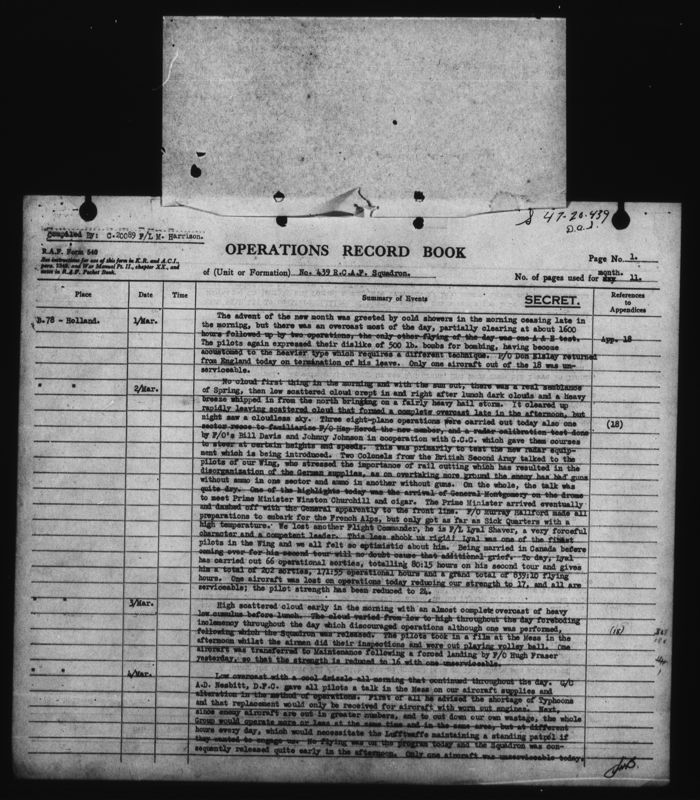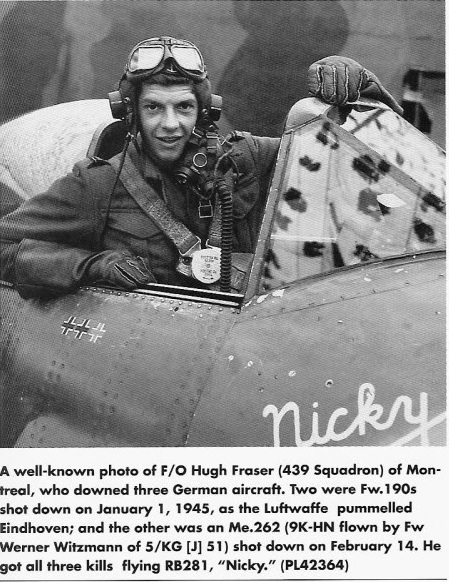 439 Squadron
Hugh Alexander Fraser was a pilot with 439 Squadron, hailing from Westmount, Quebec. He joined the squadron in December 1944.
Typhoon RB281 was flown by Fraser in successful combats January 1, 1945 and again on February 14, 1945.
More information about Fraser can be found in detail in the book Typhoon and Tempest by Hugh Halliday.
For more information about Fraser, please visit the links below.
LINKS: