Charles Alfred Lambert J7827
1919 (Approximate) - December 15, 1944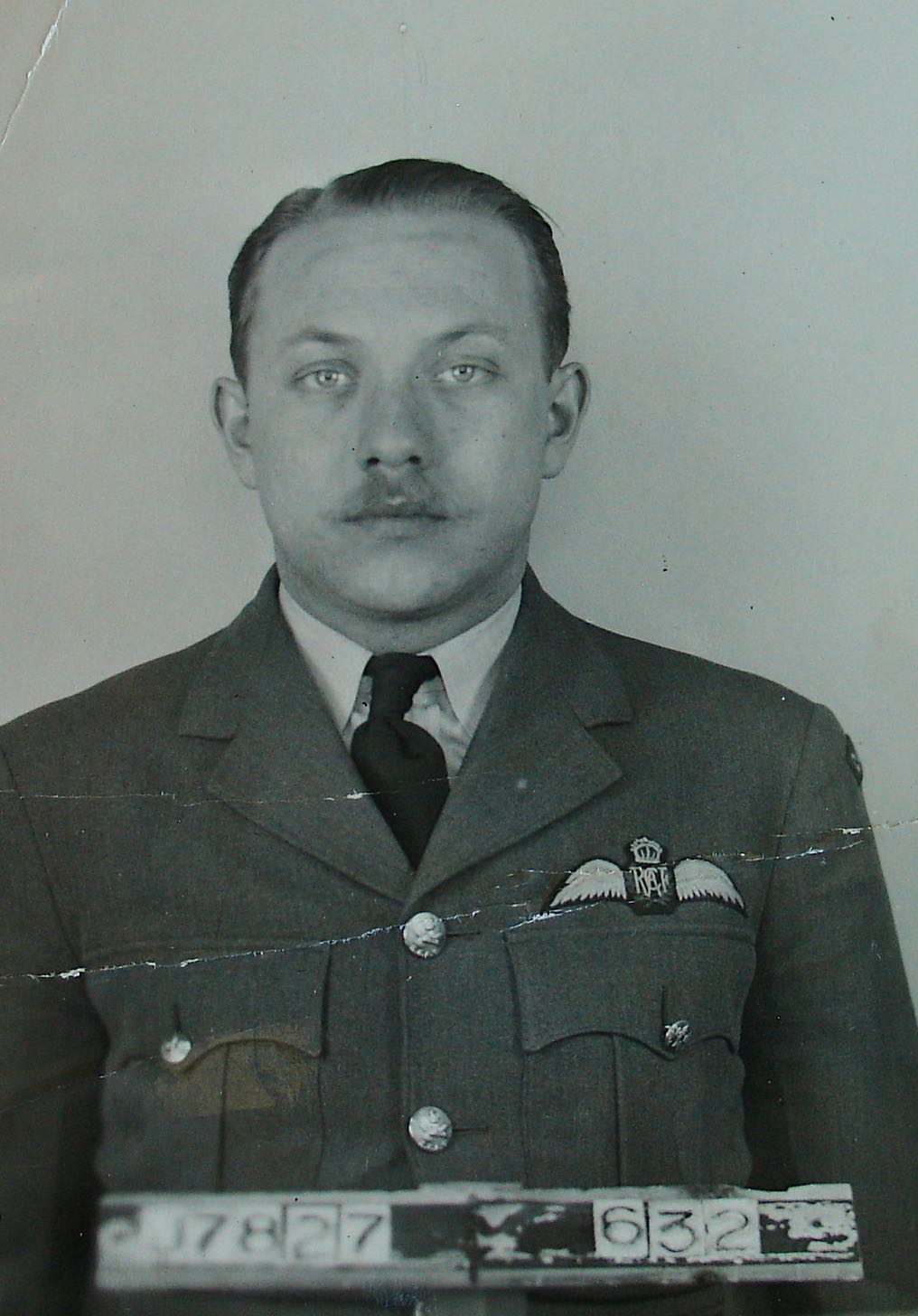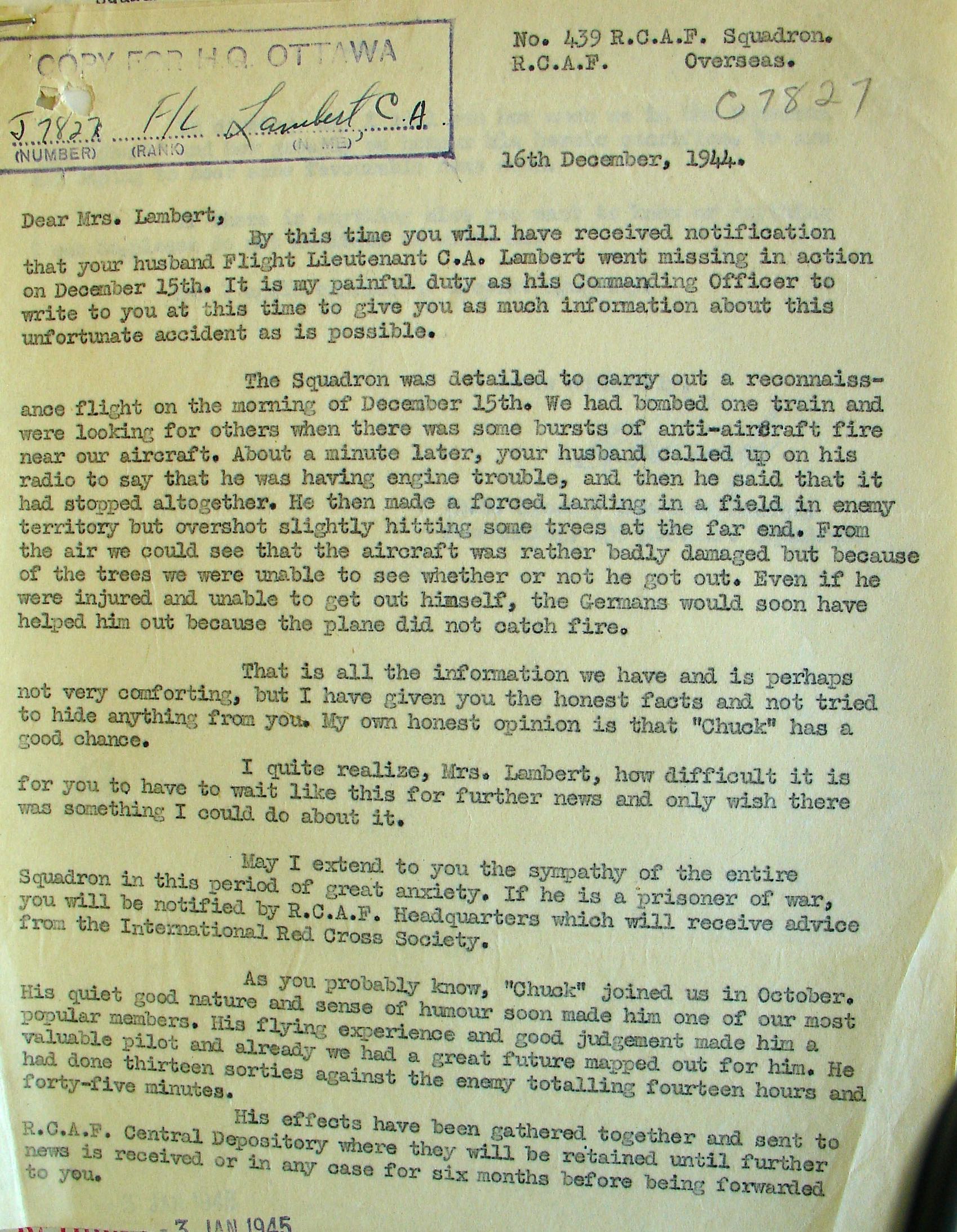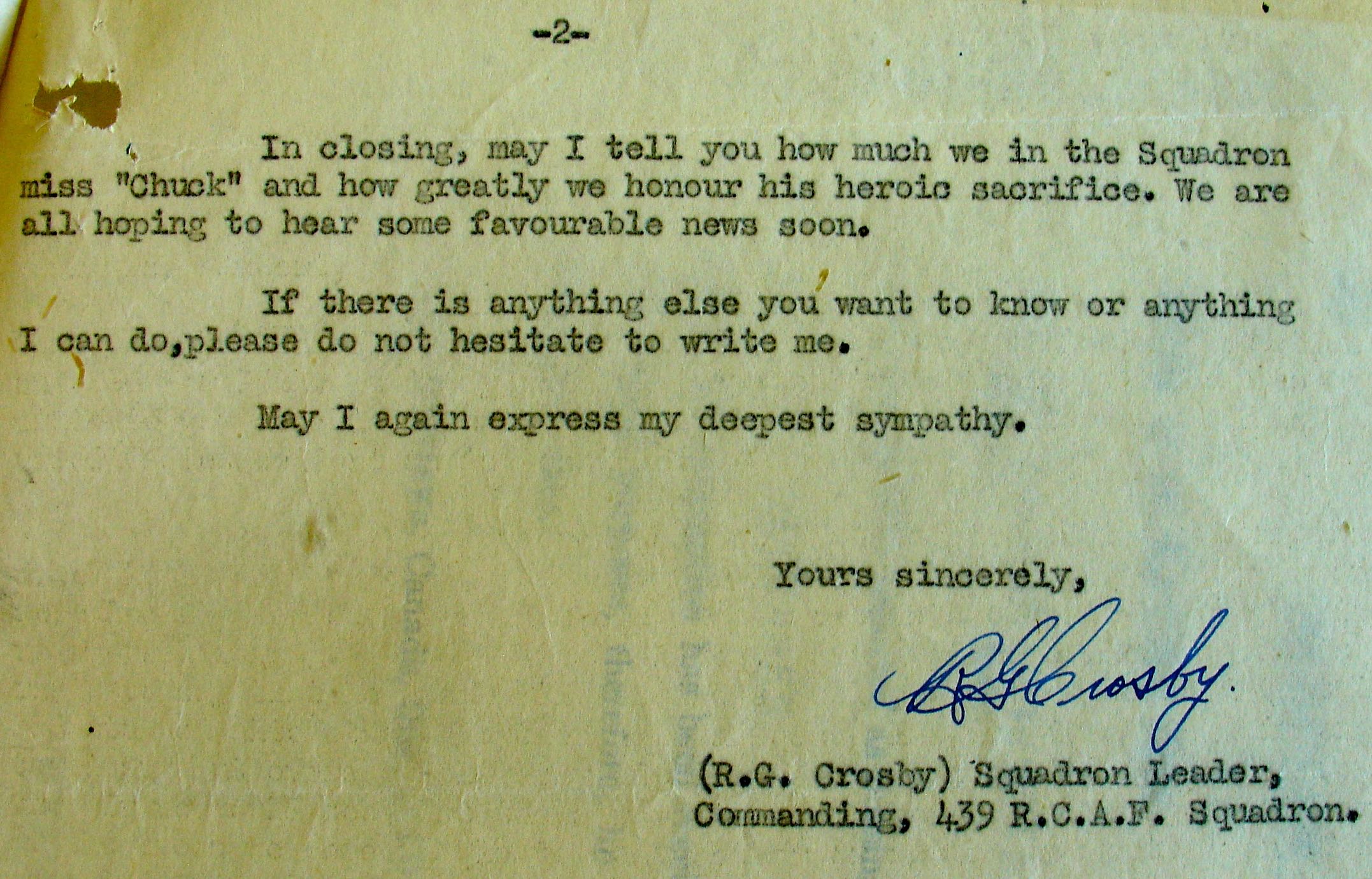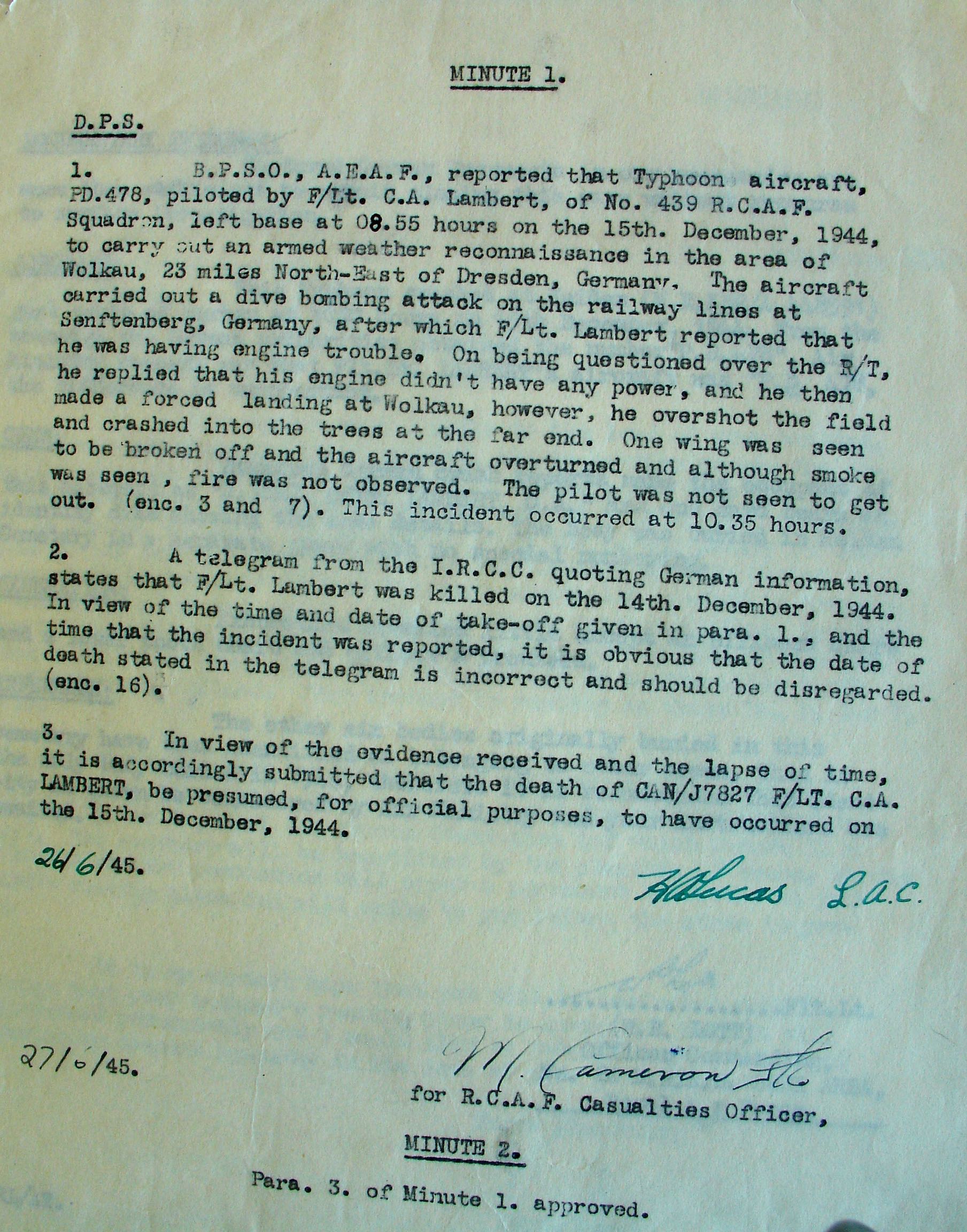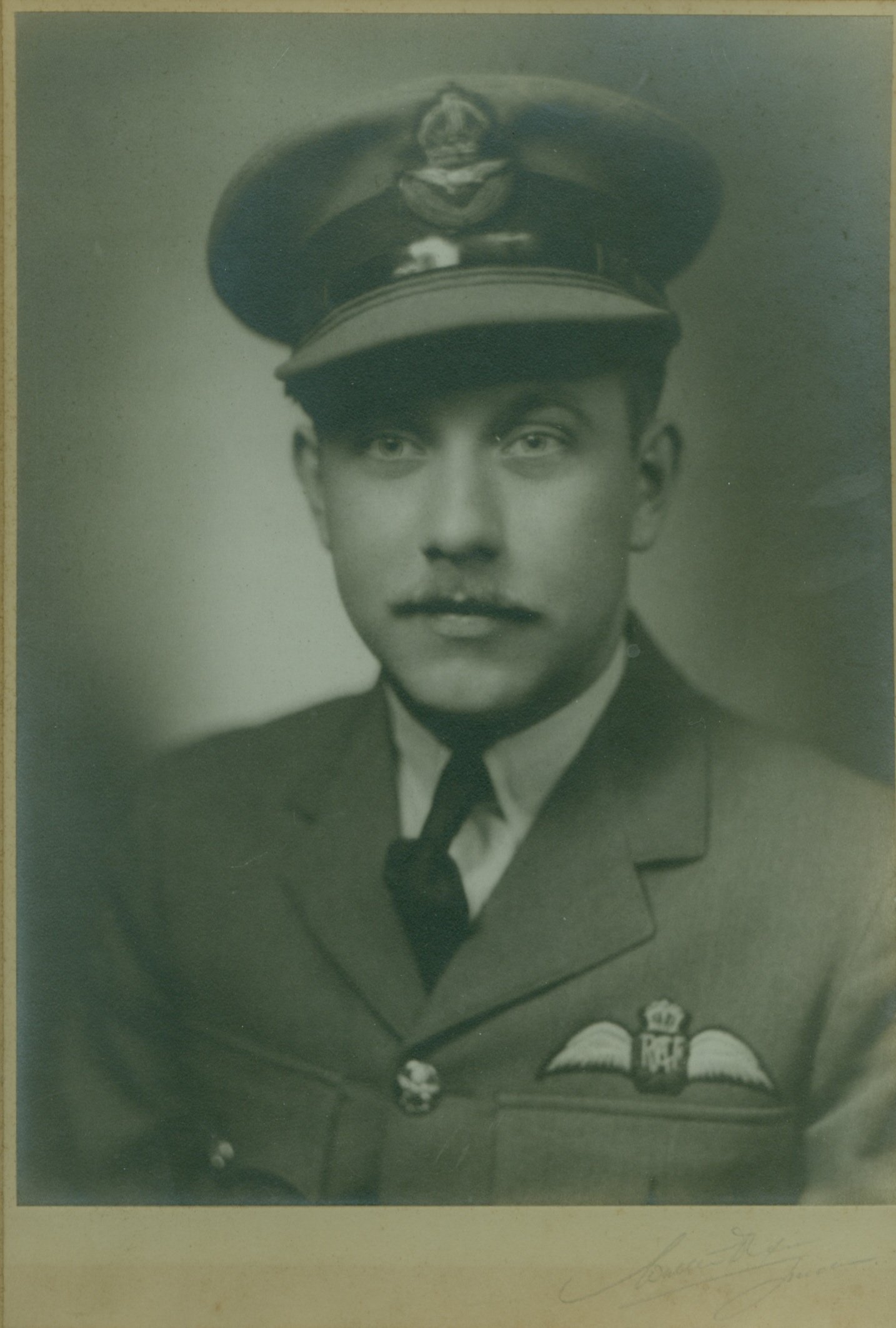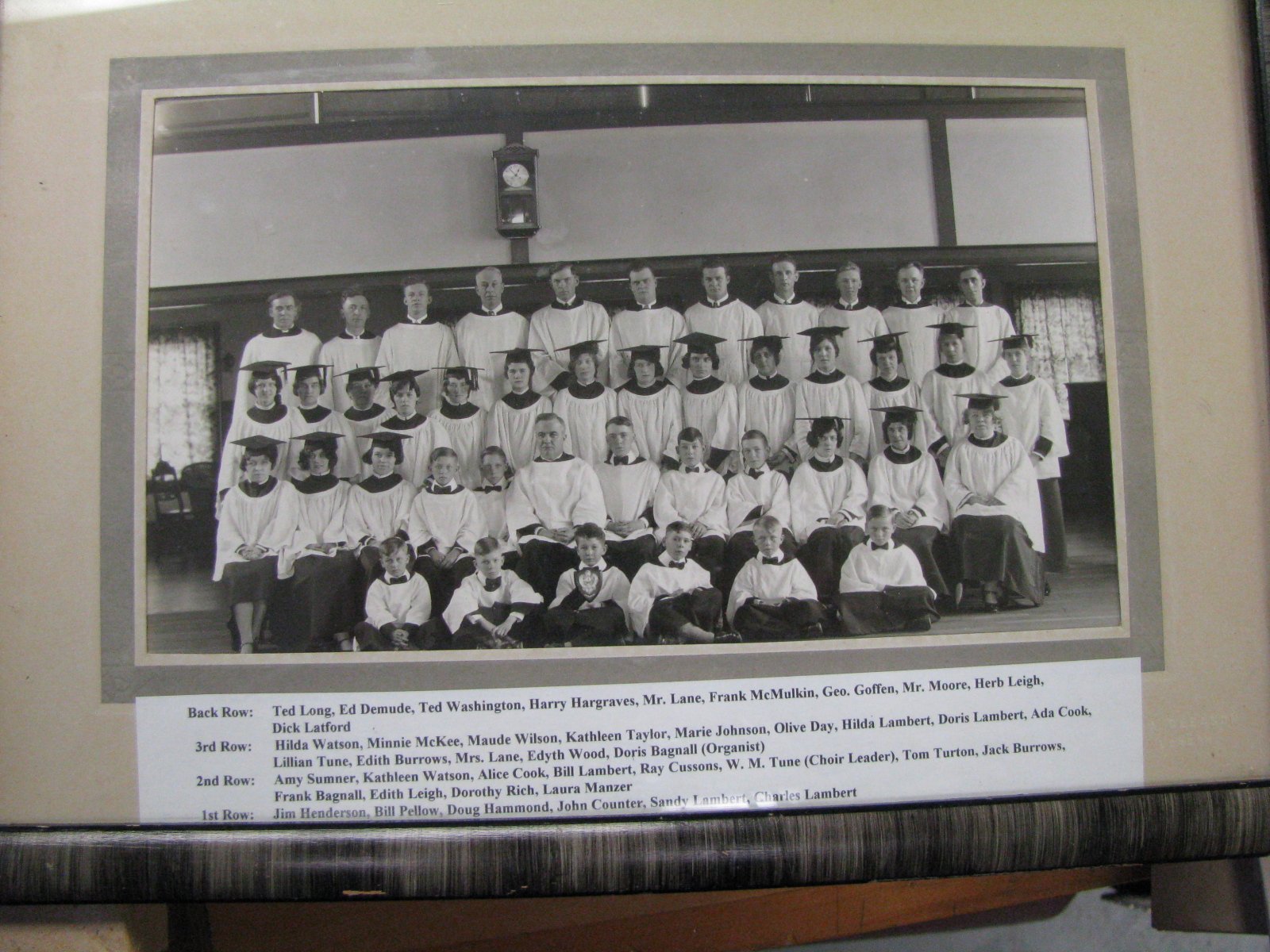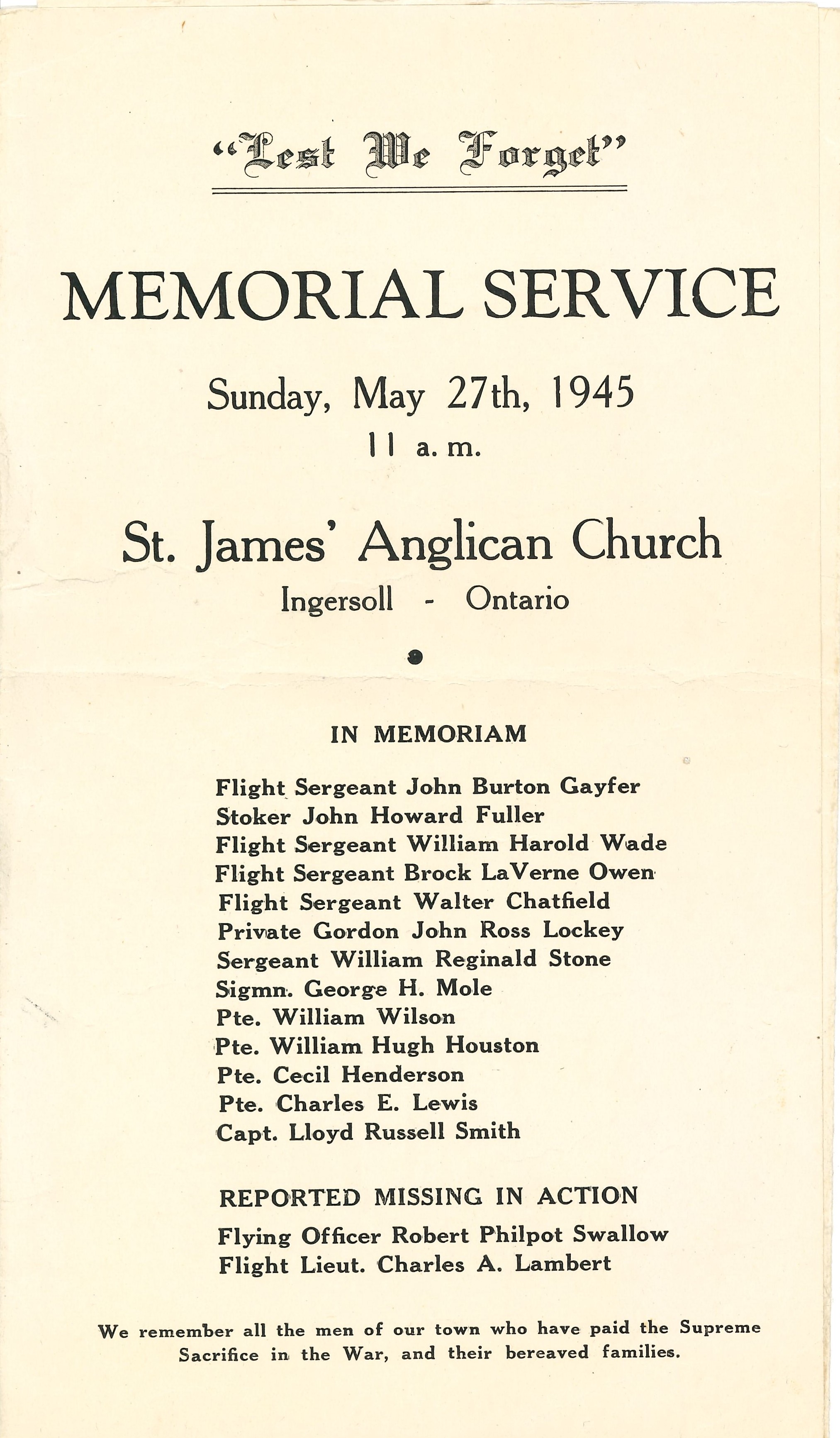 439 Squadron
Charles Alfred Lambert was the son of William Frank and Rachel (nee Bean) Lambert of Ingersoll, Ontario. The family immigrated from England around 1911 or 1912. Charles had seven siblings.
He was a men's clothing store clerk for Percy L. Smith Men's and Boy's Wear in Ingersoll, Ontario. He was married to Hilda Muriel Logan, 33 years old. She was a nursing sister of the RCAF, at Lachine, Quebec, since January 1944.
Lambert enlisted in the RCAF, early in 1940. On June 26, 1940, London, Ontario, he received the following assessment: "Applicant has approximately 25 hours solo, 8 hours dual, and 5 hours as a passenger. Private pilot's license #3059. A very good type, clean, and of good appearance, intelligence, personality and manners. Recommended for pilot training. His education, while short of full matriculation, is enhanced by his experience in civil life."
He received his wings and commission at Camp Borden in October 1941 and instructed at Uplands from December 21, 1941 for two years prior to being posted overseas in April 1944. He was "well suited to instructional duties, is a hard-worker and takes a very conscientious interest in the affairs and progress of his students." While at 57 OTU, September 1944, he was assessed. "A good average pilot and a capable leader who shows confidence and aptitude for his job. His formation and dog fighting are well up to the required standard and he should do well in a squadron." He was sent overseas.
After six months with 439 Squadron, he was given a seven day leave as he had 'Operational fatigue.' October 18, 1944: "While attacking a bridge, his aircraft was shot up. The following day, he went to England to get an aircraft and has been there until today. While in England, the past few days, he has been miserable and has lost his appetite and has been unable to sleep properly. He has difficulty in getting to sleep and on or about one occasion awake following a dream, which he cannot recall, he is in a very severe sweat. He is married. His wife is in Canada. He says he has no family difficulties. He has had a slight cough for past 2-3 weeks. States he wants to continue to flying operationally. Patient has had no leave for some time, not since arriving in England, March 1944. Impression: Fatigue. November 30, 1944: This officer is being discharged tomorrow. It is recommended that he be sent on privileged leave before flying again. At least seven days leave."
F/L C. A. Lambert, known as Chuck to his fellow pilots, went missing on operations on December 15, 1944. "S/L R. G. Crosby led Green Flight of four aircraft on an armed weather recce which took off at 08.55 hours on 15.12.44 [in the area of Walkau]. After dive-bombing a train at map reference A.3543, [Senftenberg] the aircraft set course to recce the area east of the target. Heavy accurate flak was encountered, and a minute later, Green four (F/L Lambert flying Typhoon 1B PD478) called up saying he was having engine trouble. He then turned north and on being questioned on the R/T, he replied that his engine did not have any power. He made a forced landing at map reference A.5556 overshooting the field and hitting the trees at the far end. One wing was seen to be knocked off and the aircraft overturned. Smoke was seen but no fire. He was not seen to get out."
In a letter to Mrs. Lambert, S/L Crosby wrote, "Even if he were injured and unable to get out himself, the Germans would soon have helped him out because the plane did not catch fire...As you probably know, Chuck joined us in October. His quiet good nature and sense of humour soon made him one of most popular members. His flying experience and good judgement made him a valuable pilot and already we had a great future mapped out for him. He had done thirteen sorties against the enemy totalling fourteen hours and 45 minutes."
He had 1129.30 hours flying time.
S/L Crosby wrote on December 16, 1944: A reliable and experienced pilot. On the ground he was an energetic organizer, very conscientious. On evaluation forms stamped December 27, 1944 and January 4, 1945, he was assessed a 6 out of 10 for his zeal and energy in performance of duties. 8 out of 10 for his personality, force of character and leadership. 7 out of 10 for reliability, judgment, initiative, ability on present duties and general standard of professional ability.
Lambert was originally buried in the Heiden Cemetery. His remains were exhumed and he is now buried at the Reichswald Forest War Cemetery.
LINKS: