Charles Lebert Burgess J21143
April 20, 1920 - 1962 (Approximate)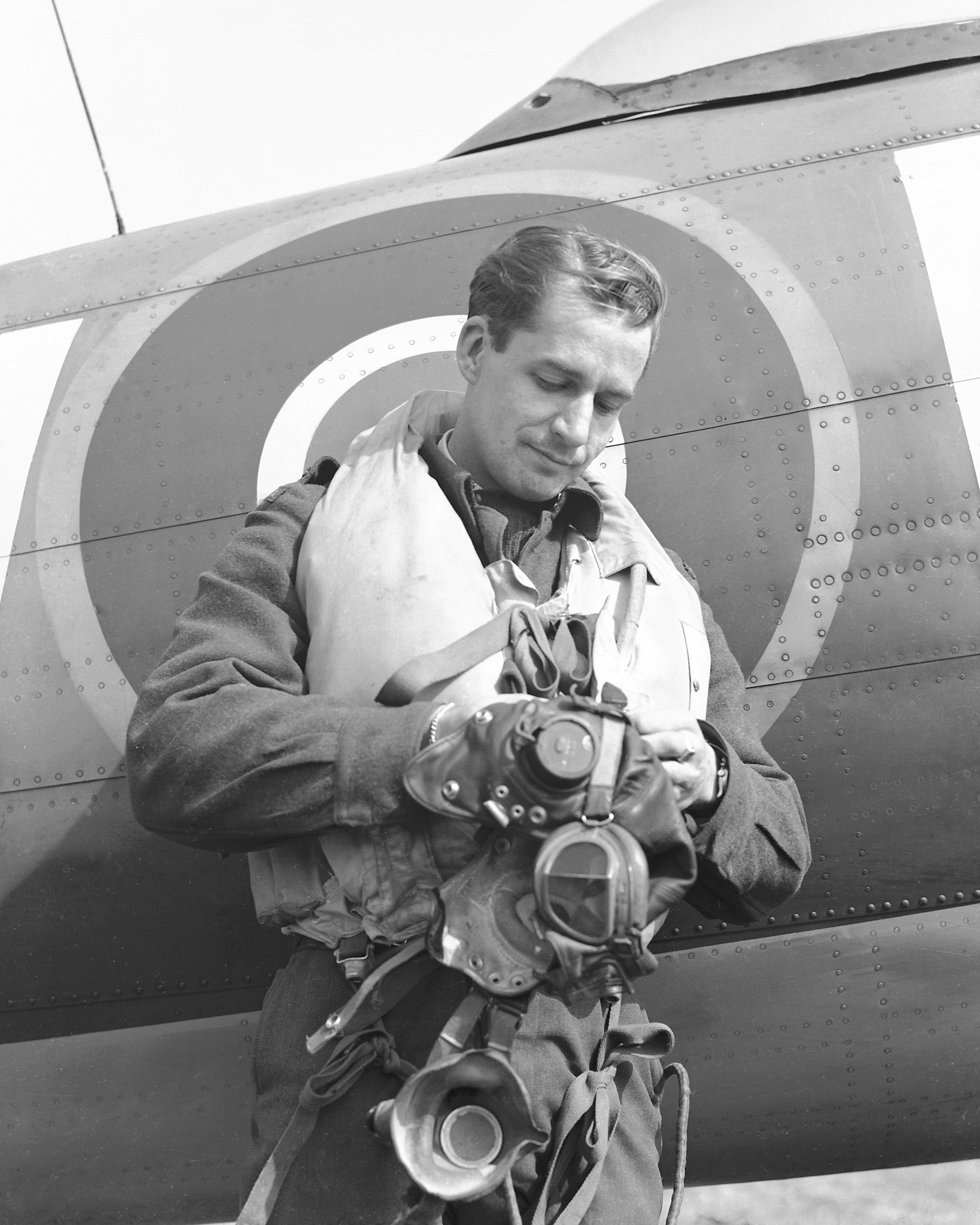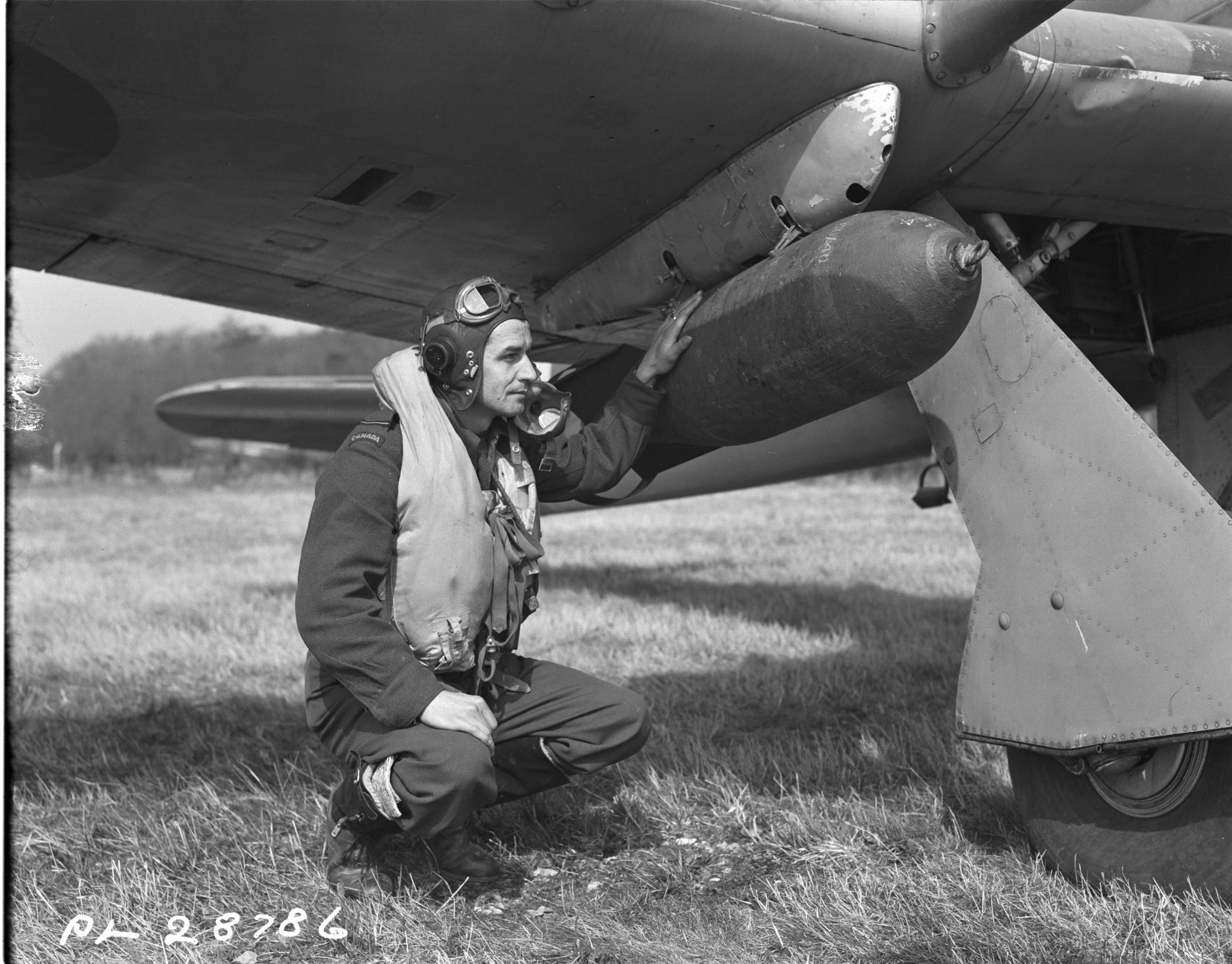 439 Squadron
Charles Burgess enlisted in the RCAF as an admin clerk on 28 July 1939. Served at RCAF Trenton, attaining the rank of F/Sgt. He remustered to pilot and was posted to #3 ITS on 28 February 1942. 17 EFTS Stanley N.S. - 5 June 1942. 2 SFTS Uplands On - 1 Aug 1942. 123 Sqn (RCAF) out of Debert N.S. flying Hawker Hurricanes - 4 Dec 1942. 3 PRC (RCAF) – Arrived in UK on 13 October 1943 with most of 123 Sqn (renumbered 439 Sqn). 439 Sqn (RCAF) – Flew Typhoons on operations, tour expired on 15 December 1944. 56 OTU/83 GSU (RAF) UK – 16 December 1944. Repatriated to Canada on 23 July 1945.
Burgess remained in post-war RCAF. Flew Vampires and Sabres at 1 OTU and 413 Sqn. Promoted to Squadron Leader on 1 July 1953. Retired from the RCAF on 18 September 1958.
Flying Cross - No.439 Squadron (now No.56 OTU) - Award effective 13 January 1945 as per London Gazette dated 23 January 1945 and AFRO 471/45 dated 16 March 1945. This officer, under a calm and quiet manner, has a fine offensive spirit in action and presses home his attacks with the utmost determination. I strongly recommend that his conduct fully merits the award of the Distinguished Flying Cross. Endorsed on 28 October 1944 by W/C F.G. Grant (Wing Commander, Flying): A quiet, resourceful officer with great ability as a leader. Besides a successful Flight Commander, he has led his squadron against many heavily defended targets with success. Recommend strongly DFC. Endorsed on 4 November 1944 by G/C P.Y. Davoud, Officer Commanding, No.143 Wing: A very skilful fighter-bomber pilot whose tactics and ability as a leader in the air are outstanding. He has set a very high standard throughout his entire tour, and it is recommended that he be considered for an award of the DFC. Endorsed by A/V/M Harry Broadhurst on 16 November 1944 and by A/M Alan Coningham on 14 December 1944.
Burgess was known as Bret. He passed away in 1962. He is buried in the Fredricton Rural Cemetery Extension, Fredricton, New Brunswick.
More information about Burgess can be found on pages 49, 66-68, 77, and 192 in Typhoon and Tempest.
Both photos are dated 15 April 1944.
LINKS: