Ernest James Allen J20587
November 16, 1920 - August 12, 1944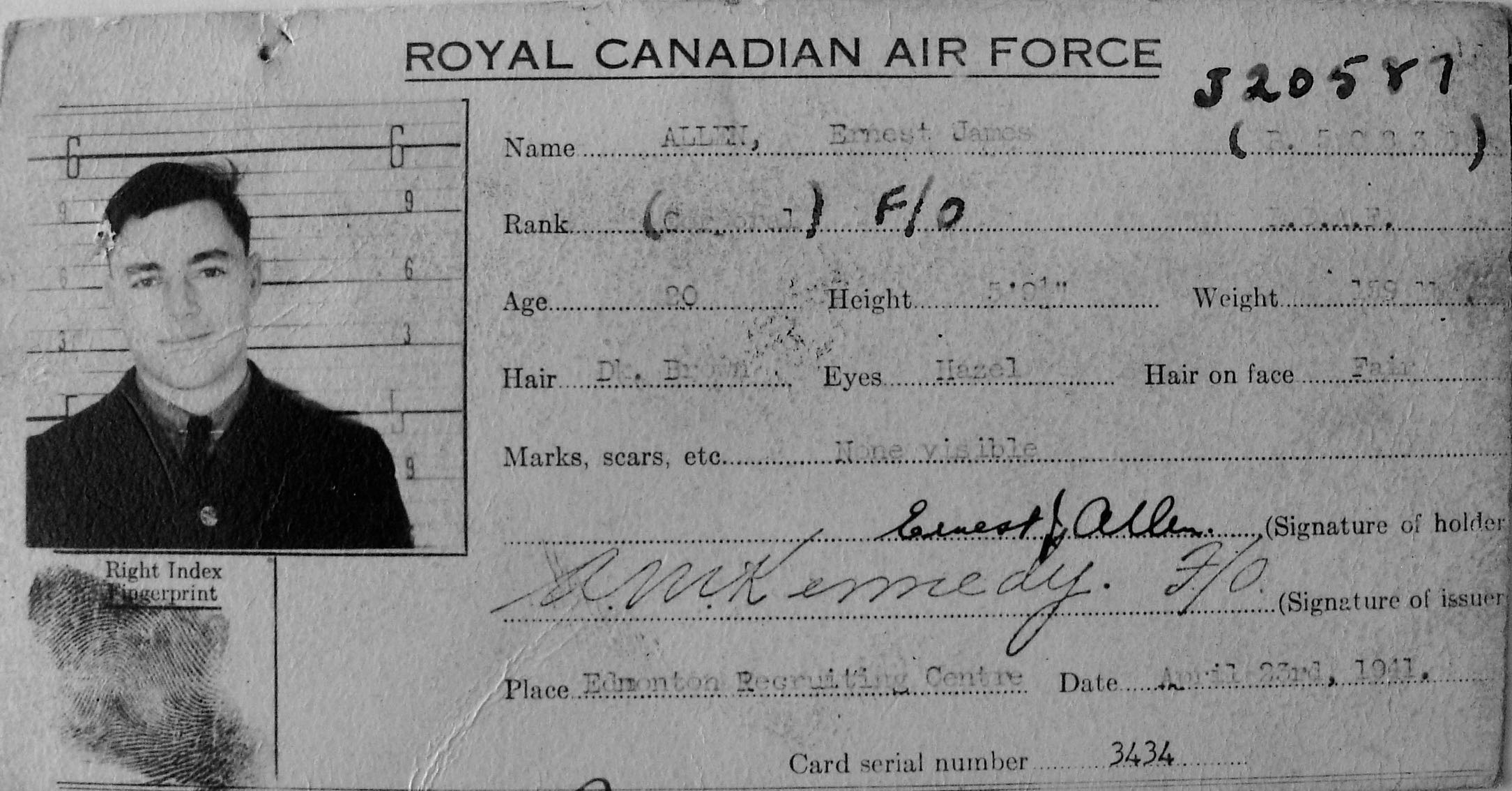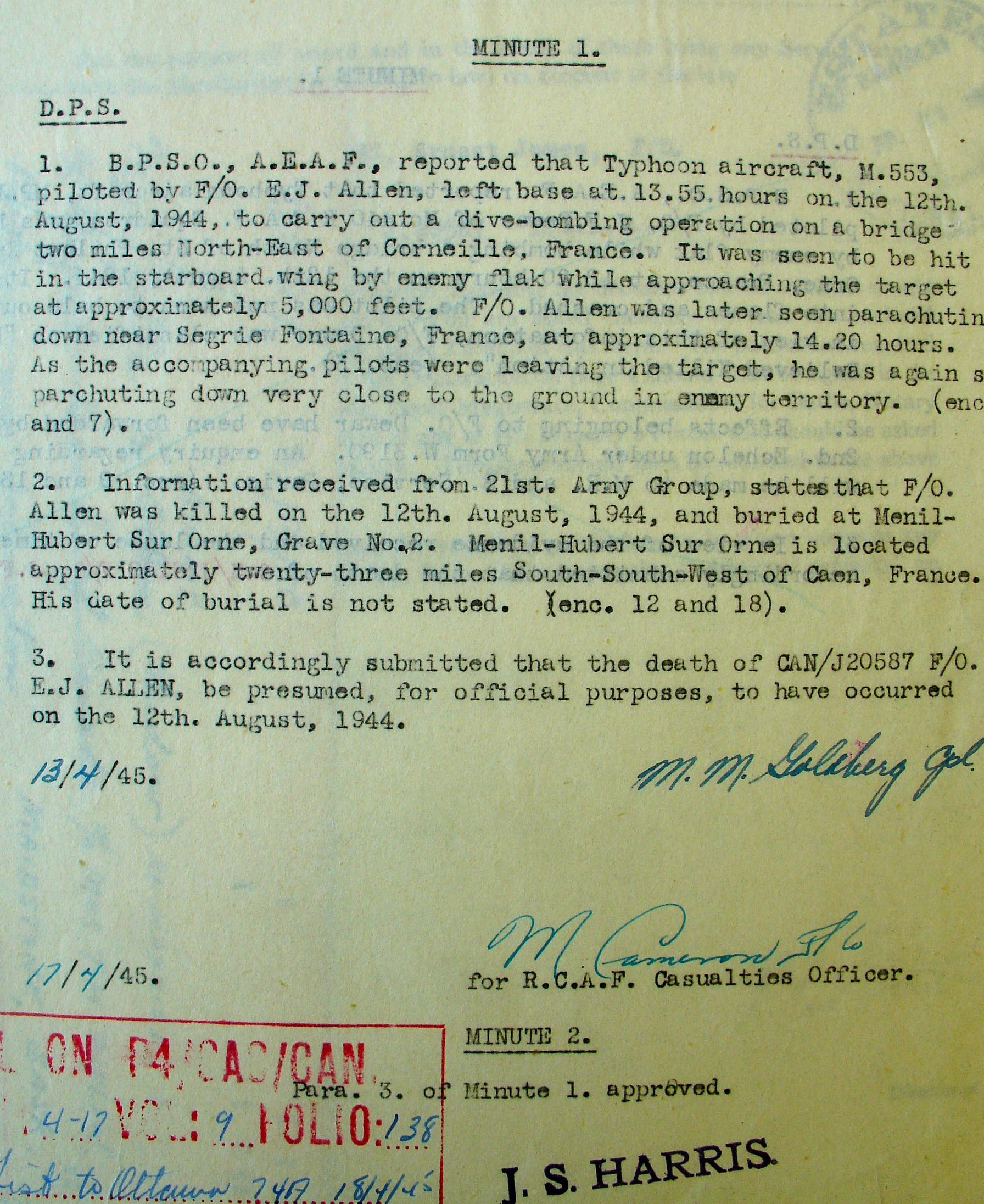 439 Squadron
Ernest James Allen was the son of Ernest and Mary Anne Allen and the husband of Zella Marguerite Allen of St. James, Winnipeg, Manitoba.
He had his senior metriculation and obtained good marks in Trigonometry. He enlisted with the RCAF in October 1939 and was a clerk for two and a half years. He was considered to be a very good candidate. He was then remustered to a pilot. "This airman has shown keeness to take advantage of every opportunity to qualify in Drill and to qualify in higher Trade grouping. This airman has expressed desire to serve as Pilot or Observer." A year later, he was on his way.
He went missing on August 12, 1944, flying Typhoon MN553 over Segrie Fontaine, France.
For more details and information, please read Typhoon and Tempest by Hugh Halliday and visit 439 Squadron's website noted below.
LINKS: