John Daniel Sweeney J35843
Unknown - Unknown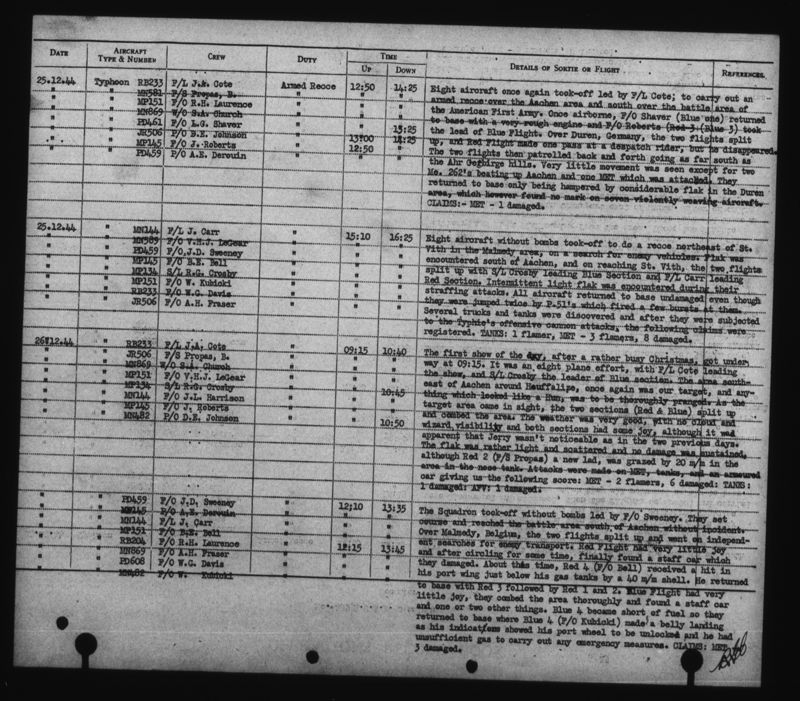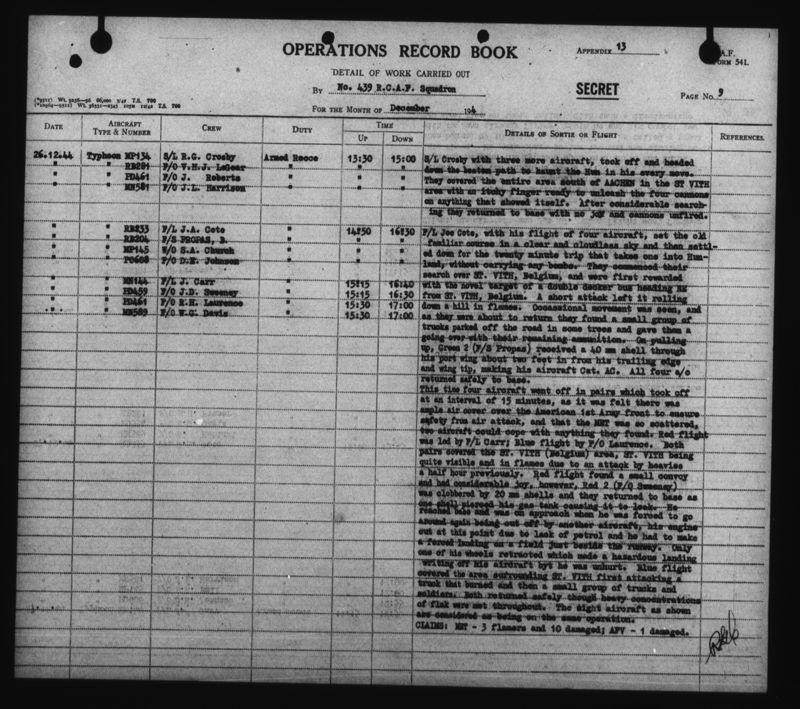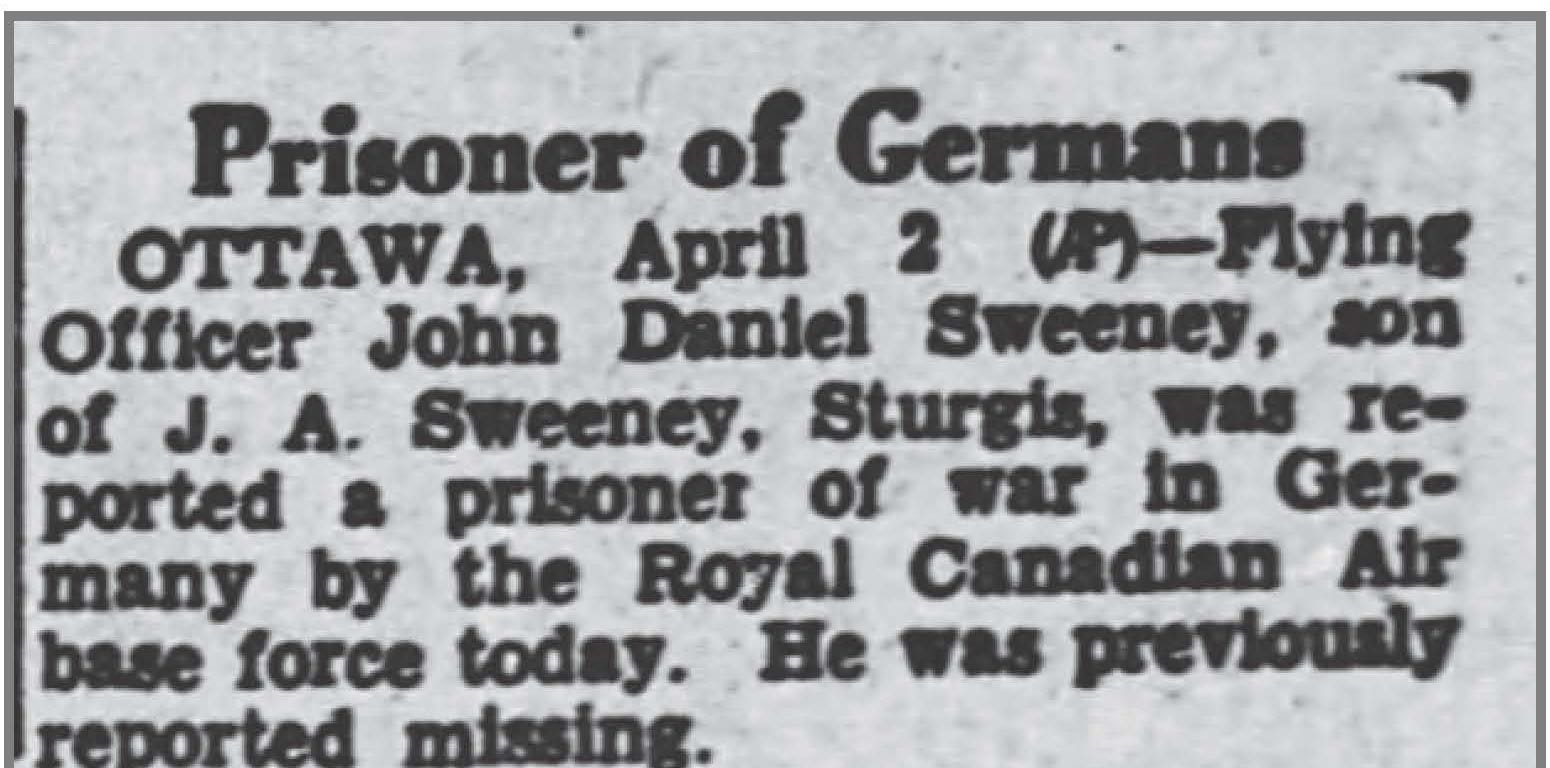 439 Squadron
On December 26, 1944, Flying Officer John Daniel Sweeney flew Typhoon 1B PD459 when he was on a bombing operation. His aircraft was damaged by flak, including his wing tank. His engine quit due to fuel starvation on approach to B.78 Eindhoven airbase, and he crash landed. It is noted the aircraft was damaged, but it was repairable.
Sweeney was an American from Sturgis, Michigan, serving in the RCAF.
While flying Typhoon RB317 on 25 January 1945, he was damaged by flak and carried out an emergency landing south of Arnhem behind enemy lines and was captured, becoming a prisoner of war.
More information can be found on pages 96, 112, 183, and 187.
LINKS: