John Roberts J27349
Unknown - Unknown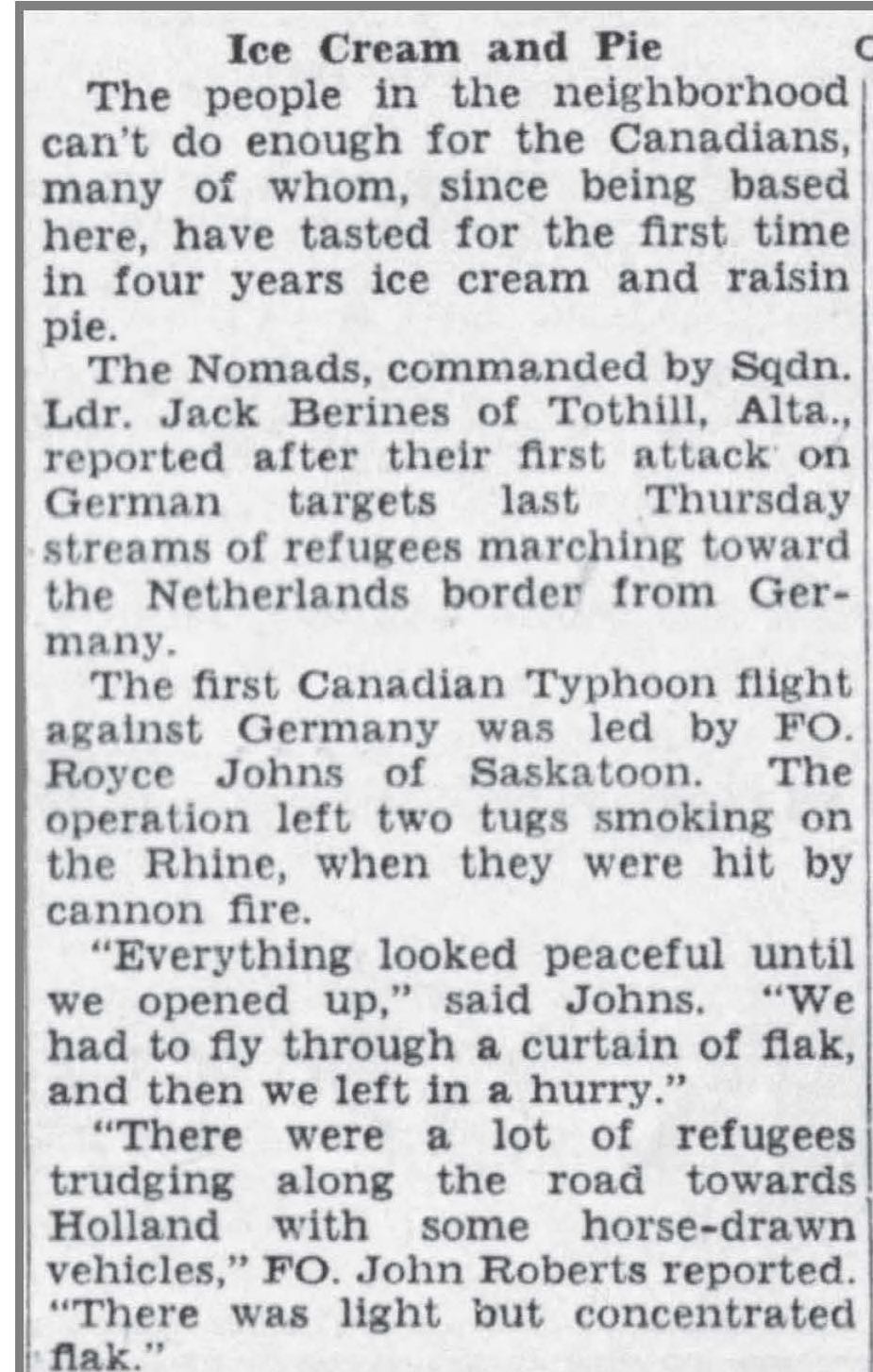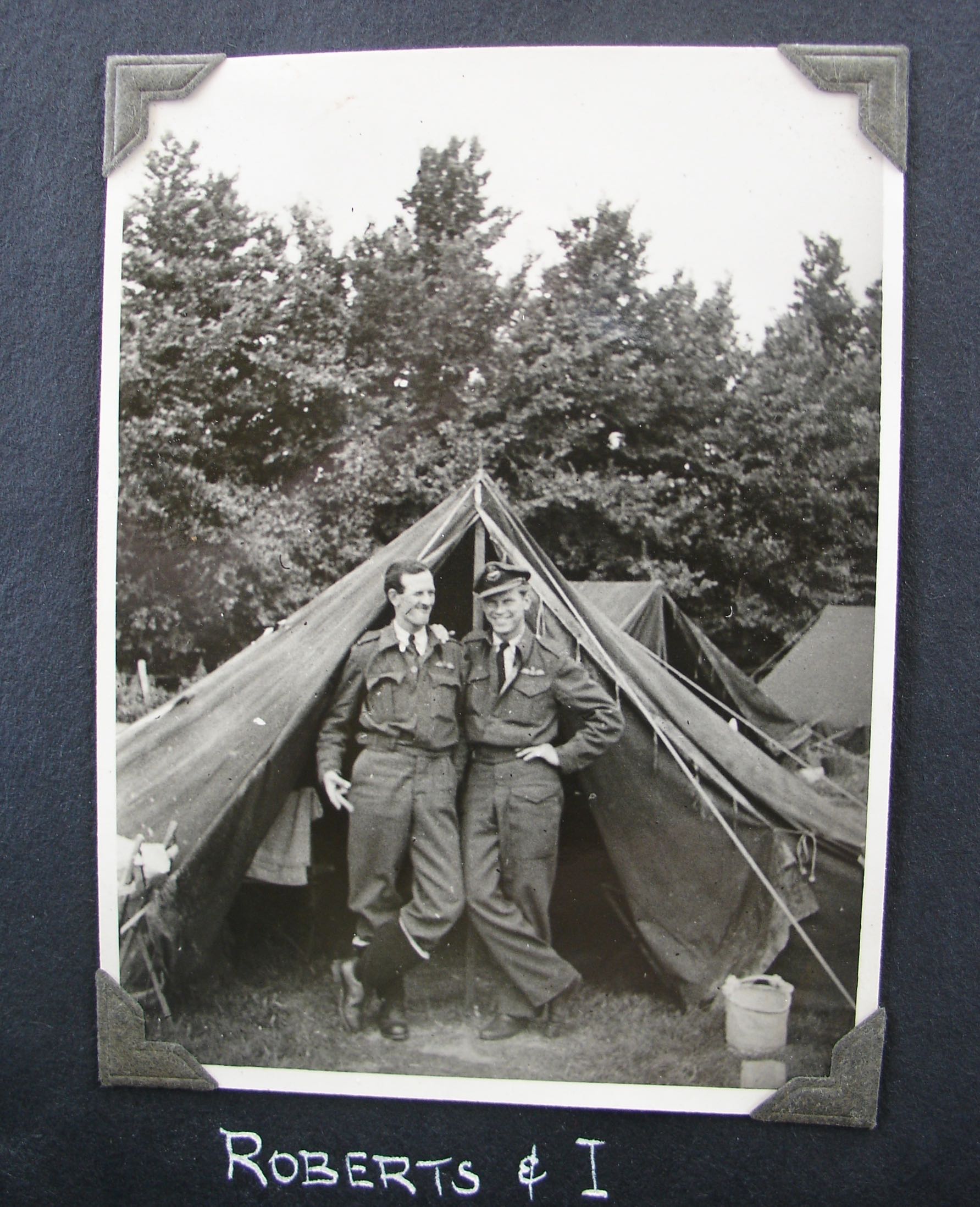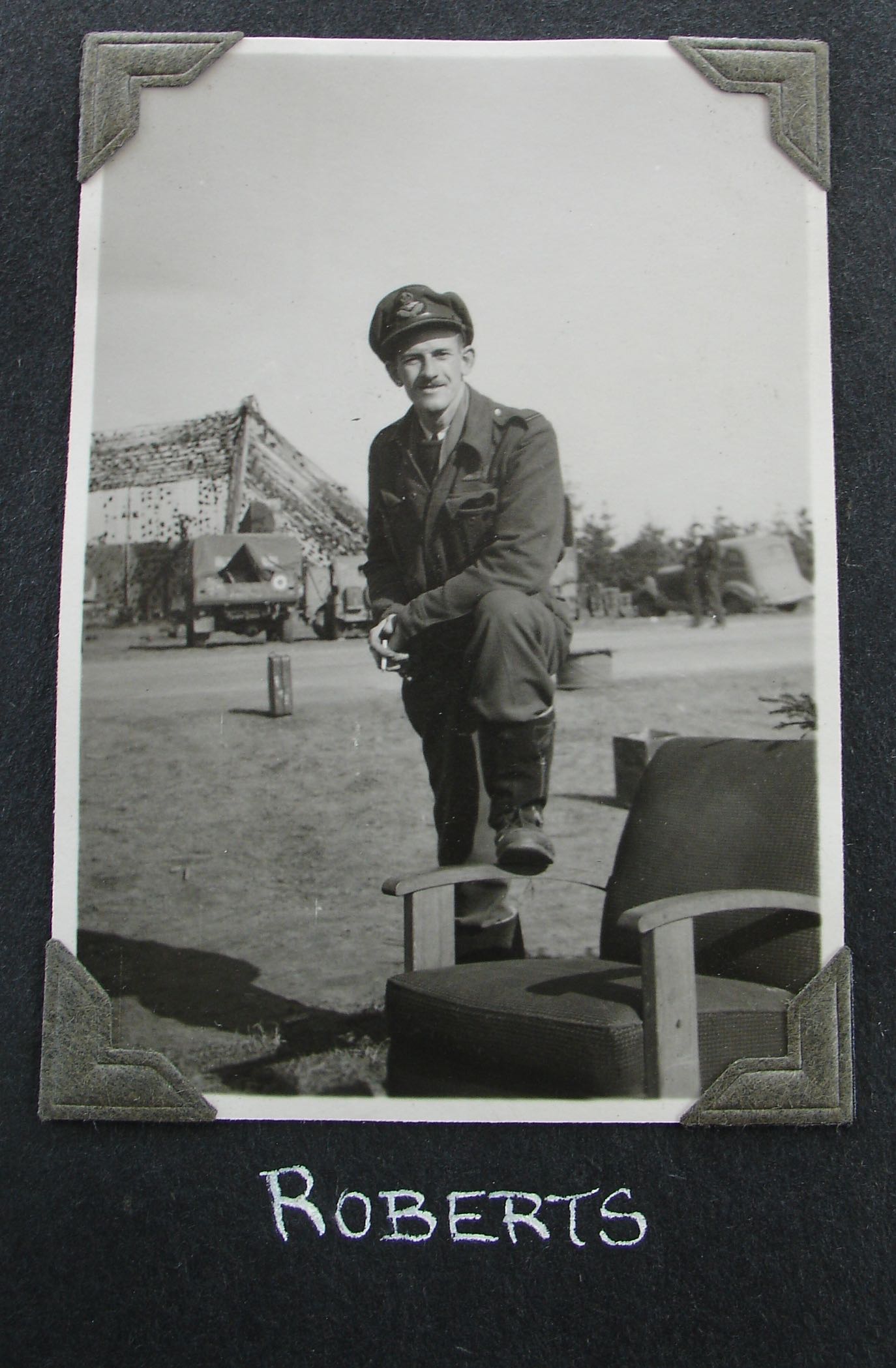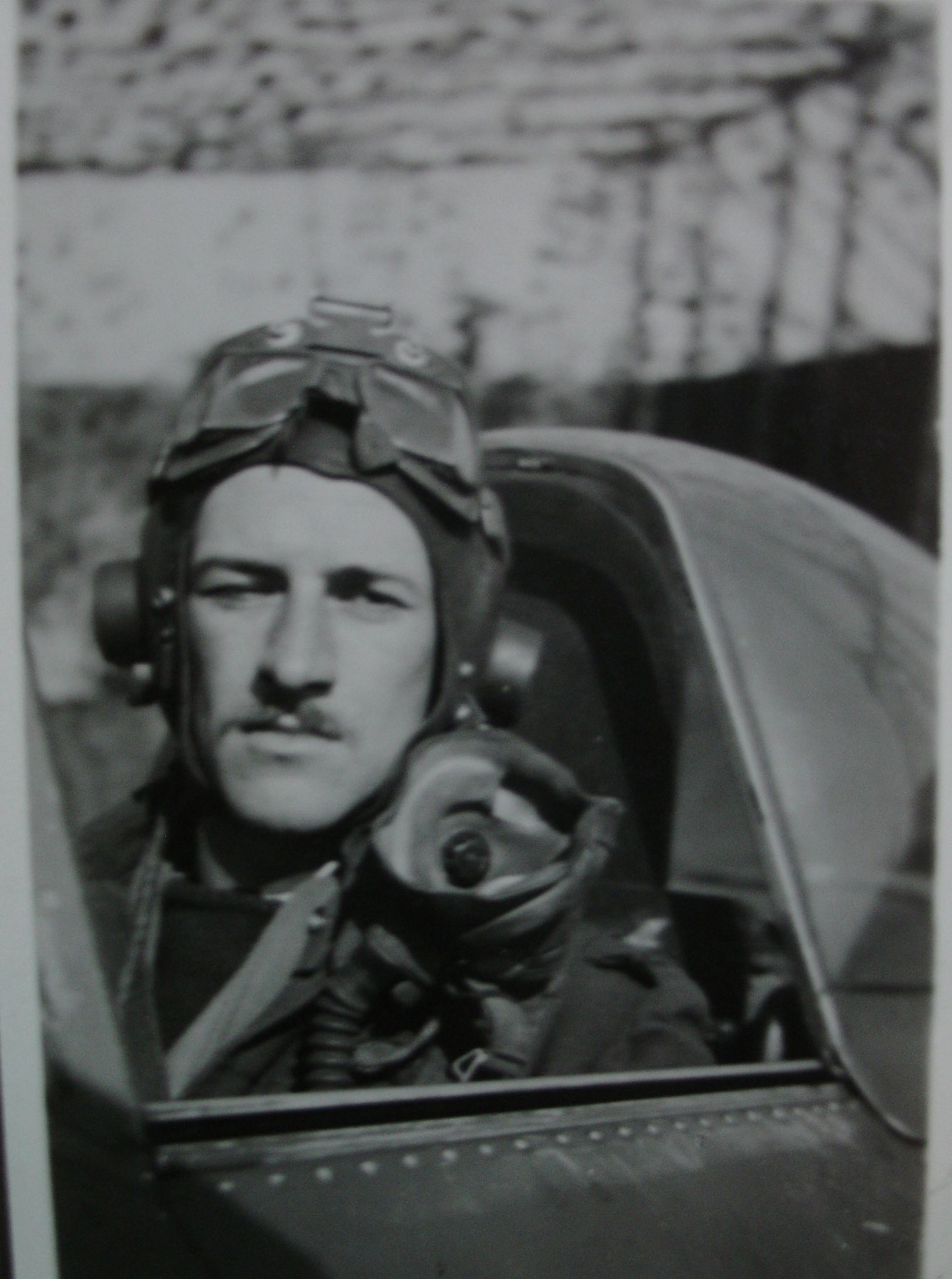 439 Squadron
F/L John Roberts was a pilot with 439 Squadron during the Second World War. He was quoted in the Ottawa Citizen newspaper on September 12, 1944. (See article.) In a press release dated March 7, 1945: "F/O John Roberts, 206 Glenview Avenue, Toronto, who led the section commented, "It was darned good bombing, some light flak. We pulled up through the clouds into a big gaggle of Spits coming home from another show."
Roberts was posted to 439 Sqn on 14 August 1944 from 83 GSU and began flying on ops on 18 August 1944. His tour expired on 28 March 1945 and he was posted to 83 GSU to instruct. Repatriation date unknown. He retired from the RCAF on 19 October 1945.
Photos are from Harry Hardy's personal collection. Harry commented in October 2019 that he remembers "Jack" Roberts was an architect from the Toronto area who passed away 'early.' Harry held a high opinion of his friend.
Two additional pictures of Roberts are in Typhoon and Tempest by Hugh Halliday.