Ralph Olaf Moen J22034
December 16, 1922 - September 12, 1944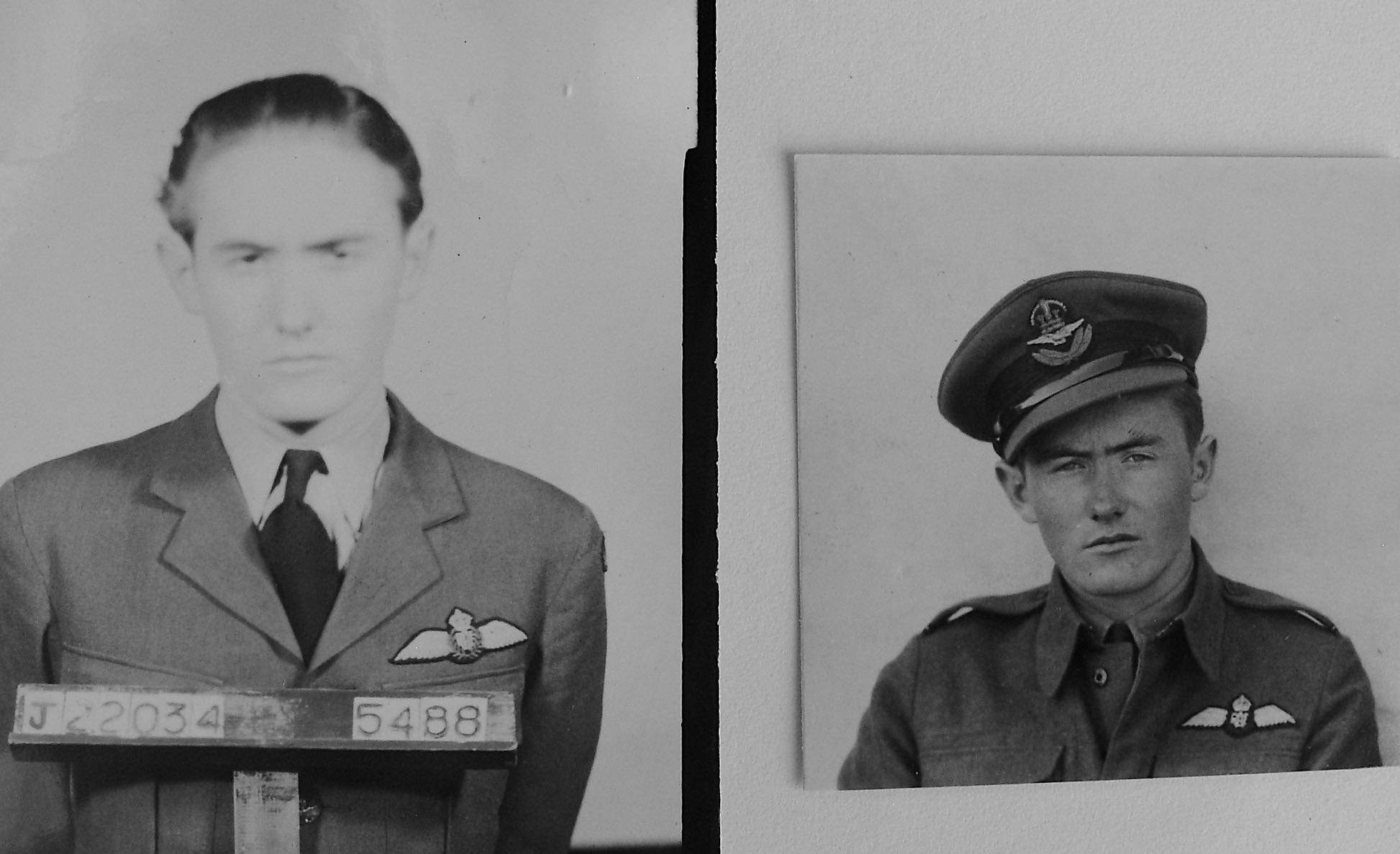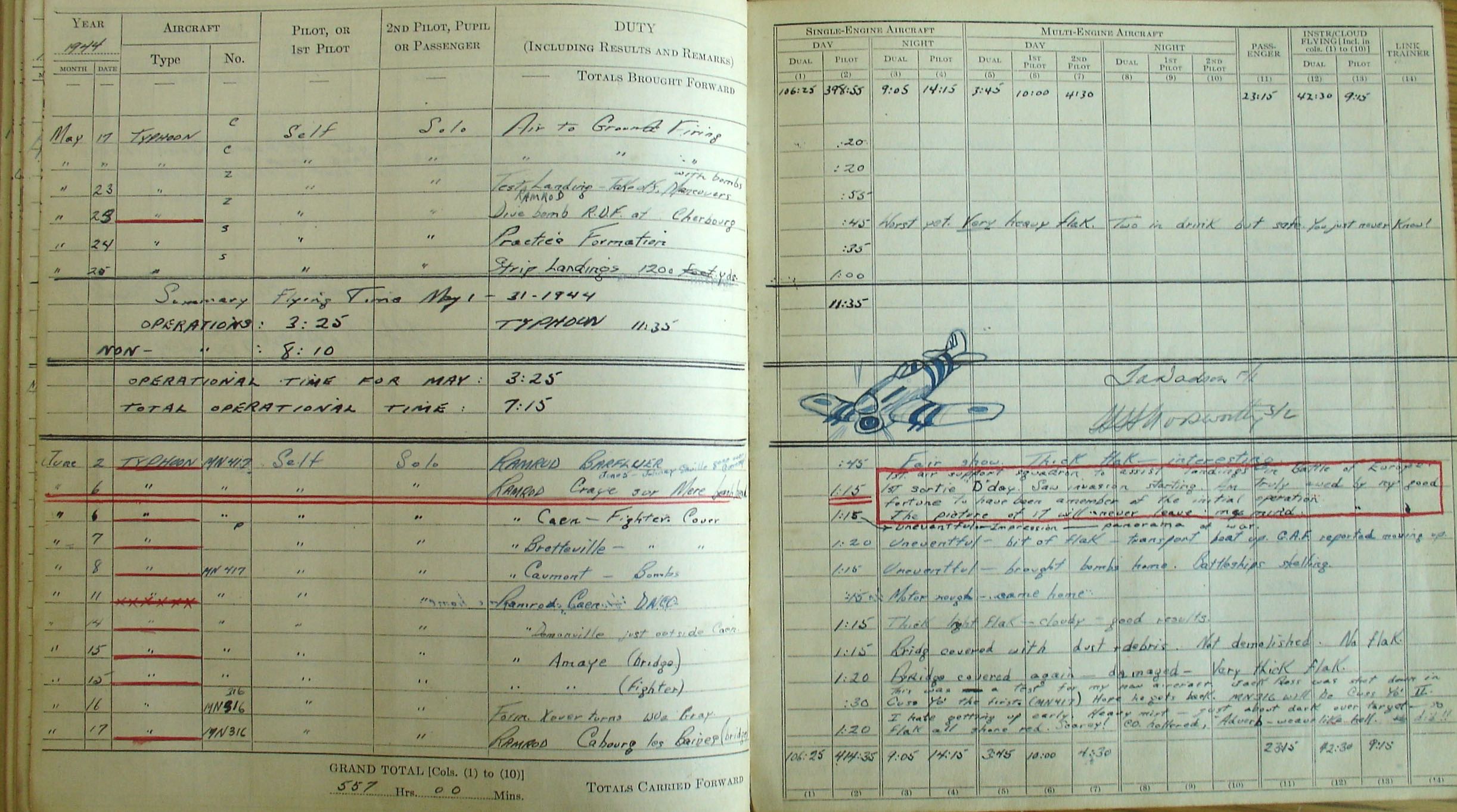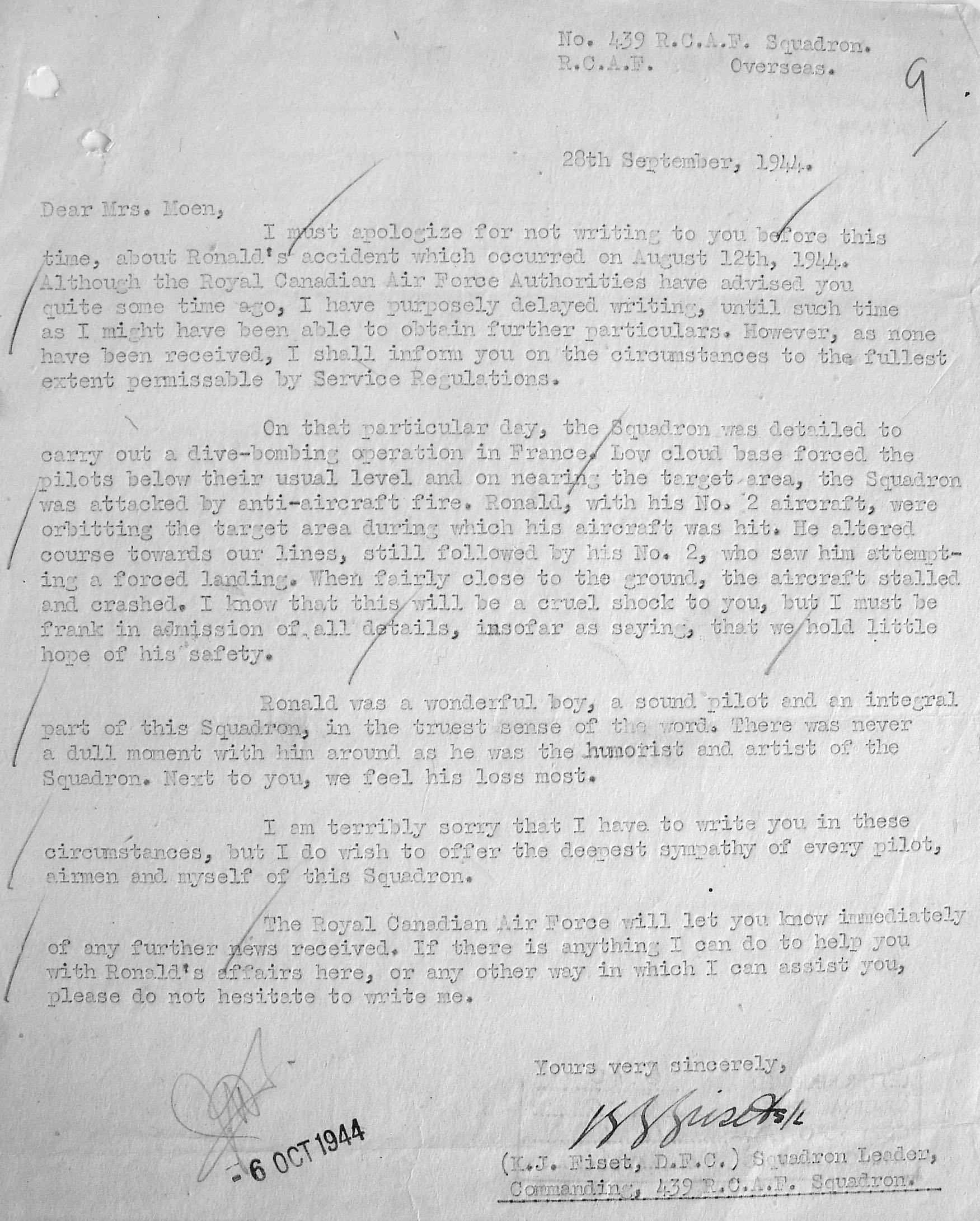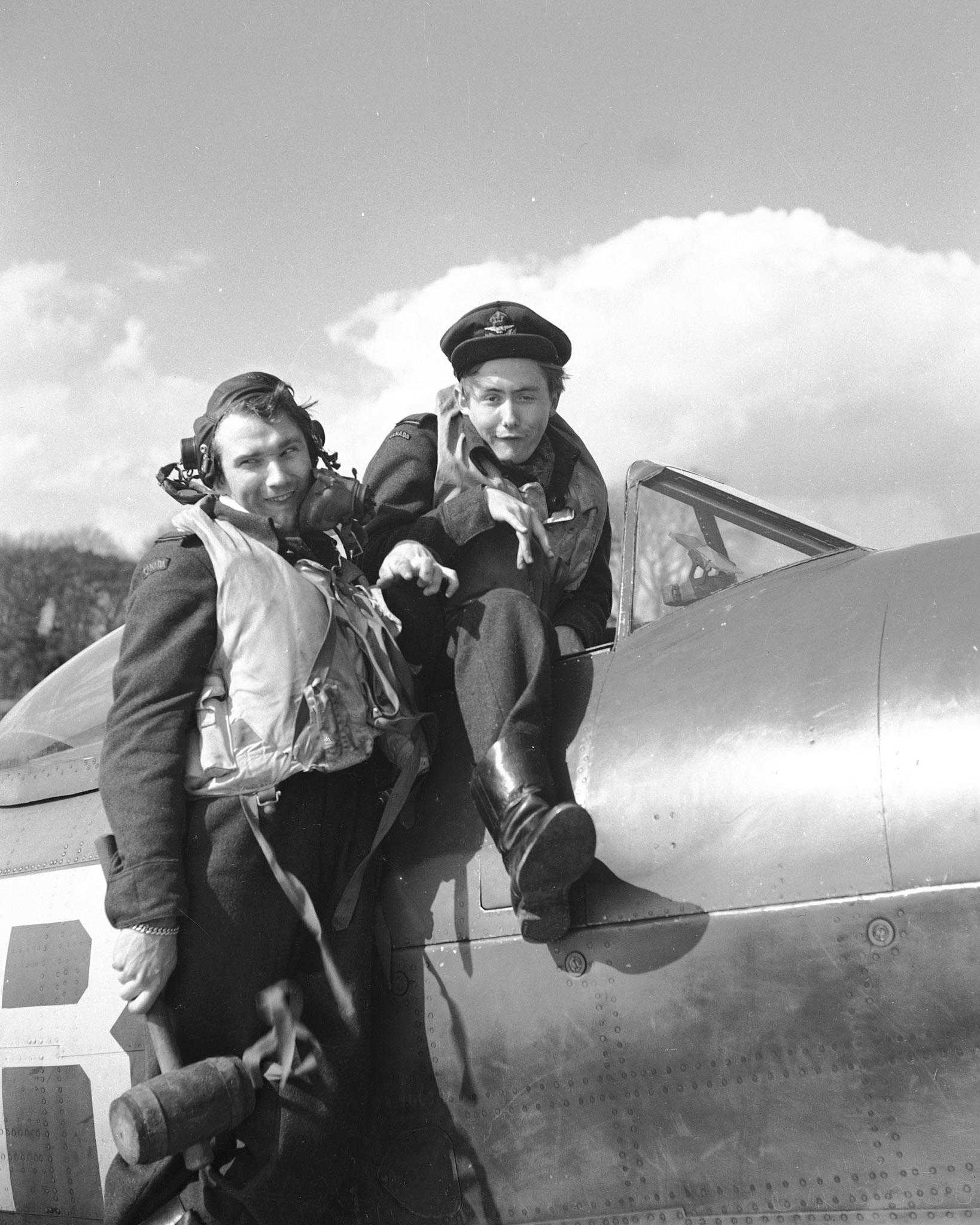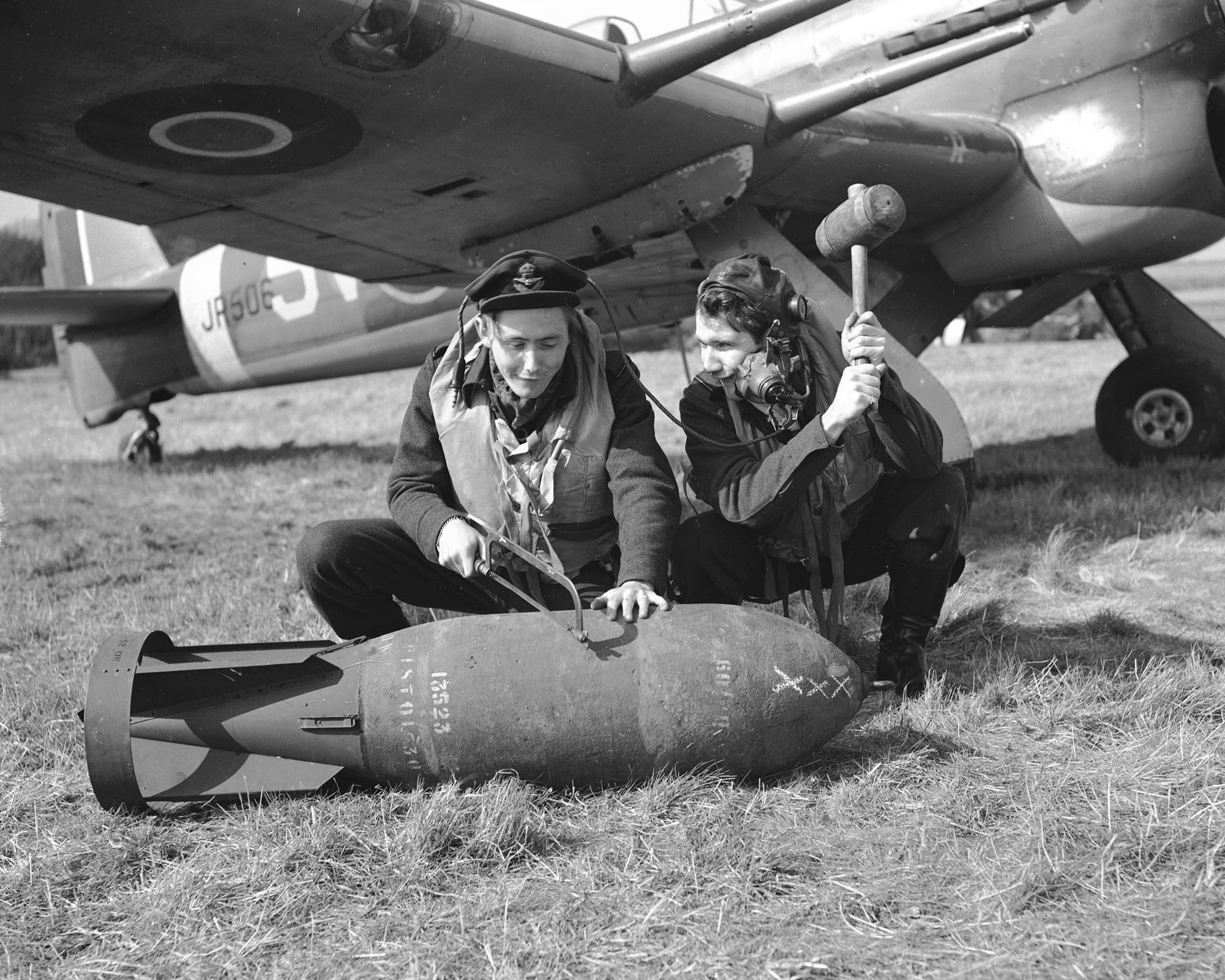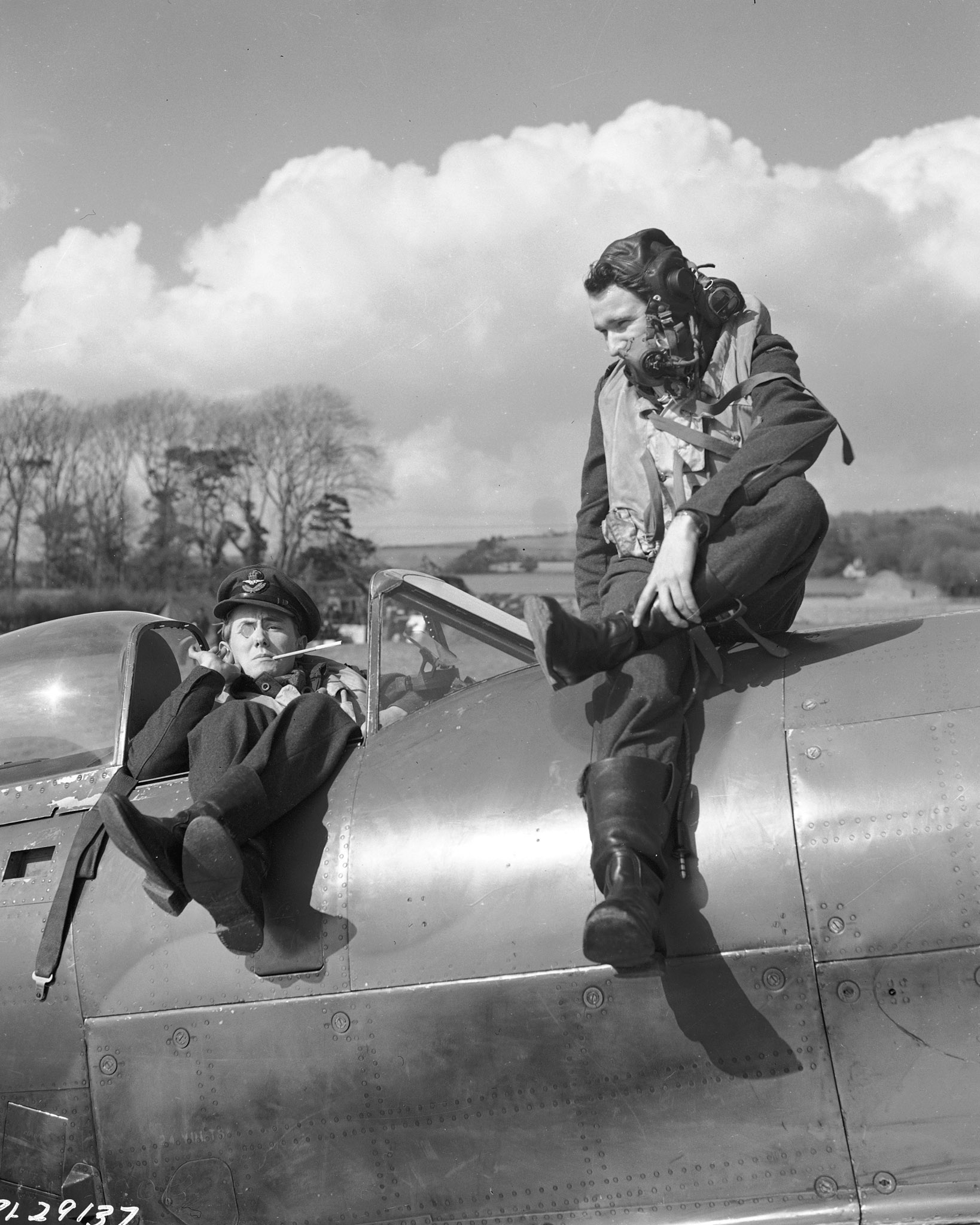 439 Squadron
Ronald Olaf Moen, born in Tompkins, Saskatchewan, was the son of Mr. and Mrs. H.P. Moen of Saskatoon. He attended Bedford Road Collegiate and the Technical School. He then worked as a filing clerk/stenographer for Massey-Harris in Saskatoon. He had one brother, Peter, who served with the Canadian Army in Italy.
Moen enlisted at Saskatoon, Sasktachewan November 24, 1941. Moen was assessed: "Didn't like job as a clerk. Found it very dull. Seems stable and well adjusted, though rather immature. Wants Pilot. Would rather be WAG than AO. This boy was composed and co-operative. Keen and alert. Rapid reaction time. Conserves energy and does all exhaustive tests with best effort. Good cardio vascular, neuro muscular and respiratory efficiency. Very desireable type of material." At No. 2 ITS: "It is felt this man will make a very good airman. With his alertness, coupled with his sense of responsiblity and persistence of effort makes him a very good prospect as a pilot. He started flying Tiger Moths on July 6, 1942 at No. 19 EFTS, Virden, Manitoba. "Good average pilot, general flying smooth and has not bad flying faults. Instrument flying above average. Very good student in Ground School. Discipline and deportment good." From there, he went to No. 2 SFTS, Uplands, Ontario, August 31, 1942 and began to fly the Harvard. "Flying ability above average. Progressed steadily. No outstanding faults. Appearance and general deportment very neat. Popular with fellow students. Shows good leadership qualities. Recommend for a commission." He received his wings and commission on December 18, 1942.
He was posted to 123 Squadron on January 7, 1943. Here, he flew Lysanders.
He embarked for overseas December 14, 1943, and taken on strength with 439 Squadron on January 1, 1944. He started out on Hurricanes, then on February 5, 1944, he flew his first Typhoon: 1B 21D. He noted on February 20, 1944, "Dixon into hillside -- very bad." On March 18: "Little MacTavish -- through clouds into hills. Very bad. Miss Mac a lot." On March 21, 1944: "Pollock collision with Thunderbold. Bad." On April 8: Clarke -- hit slipstream. Broken neck." On April 10: Paul Elfner lost on abortive operation." On April 18: More fun. Flak. ***** Door loose in dive. All ok." April 25: Low cloud over target. W/C and self alone. Later joined up with mob. Good trip." April 26th: Much flak but very. Zero feet withdrawal shooting all the way. YIPEEEE!!" Many other entries were found in his logbook of his missions, including a picture of a Typhoon that he drew. See photo above.
He indicated that after the war was over, he wanted to go to art school to pursue cartooning and illustrating. He listed sketching as a hobby, as well as music and designing.
Moen and fellow pilot, John Ross, hammed it up for the camera. See photos.
Typhoon aircraft MN310, piloted by F/O R. O. Moen of 439 RCAF Squadron, left base at 13.55 hours on the 12th of August, 1944 to carry out a dive bombing attack on a bridge at Philbert-Sur-Orne, France. Moen's aircraft was hit by light flak while orbitting around looking for the target at 4000 feet and smoke was seen coming from the radiator. He then flew straight north, accompanied by a pilot of his section. Moen jettisoned his coupe top and side door at approximately 1000 feet and he appeared to be attempting a forced landing, however the aircraft seemed to stall at approximately 50 feet, then turned to starboard and hit the ground with the starboard wing. The aircraft exploded on impact, approximately 14.20 hours, just south of St. Pierre La Vieille, France. Moen was not seen to bail out.
S/L Fiset, DFC, wrote to Moen's mother on September 28, 1944, providing some details of the circumstances of her son's death. "Ronald was a wonderful boy, a sound pilot and an integral part of this Squadron, in the truest sense of the word. There was never a dull moment with him around as he was the humourist and artist of the squadron. Next to you, we feel his loss most." See photos for examples of his antics.
A letter in Moen's files indicated that his brother, Peter, wanted to contact friends and speak to them.
Moen's logbook was found in his files at the Library and Archives Canada, in Ottawa. It appears the family had moved and the logbooks could not be delivered. Moen's clothes were donated.
In March 1946, a letter written by G/C W. A. Dicks to the Reverend D. MacDonad of Grace Church, Wutana, Saskatoon, Saskatchewan reported that parts of an aircraft identified as that which Moen had been flying at the time he was reported missing had been recovered near La Chapelle Engerbold. "According to the mayor of this town, the crash occurred in the day time while fighting was going on near the village and the few people left did not go out to investigate. Some time later, remains of the plane were found scattered over a wide area and damage to the house and crops was also spread over a surprisingly large area. Unfortunately, no trace of the pilot could be found, although pieces of a silk parachute and of battle dress trousers were found among the wreckage. Therefore, it can only be assumed that F/O Moen was blown to pieces in the explosion. It is desired that this information should be passsed on to Mr. and Mrs. Moen in the most sympathetic manner possible and it is felt that this could best be done by a personal visit. As records at these Headquarters indicate, F/O Moen was a member of the Church of England; perhaps you might wish to pass this report on to the local clergyman or go with him to visit his parents."
LINKS: