William Albert Wright R74061
June 11, 1922 - December 24, 1944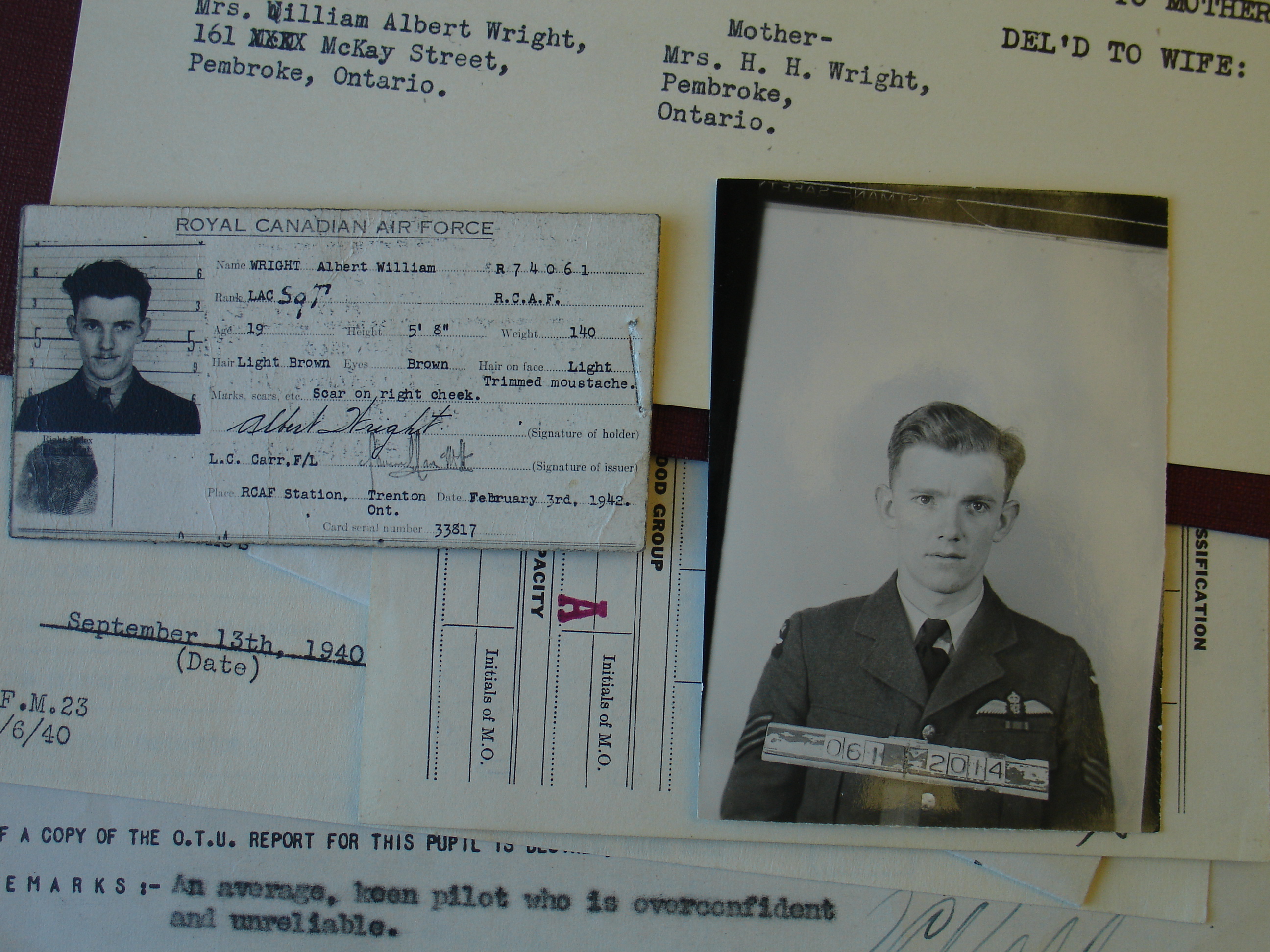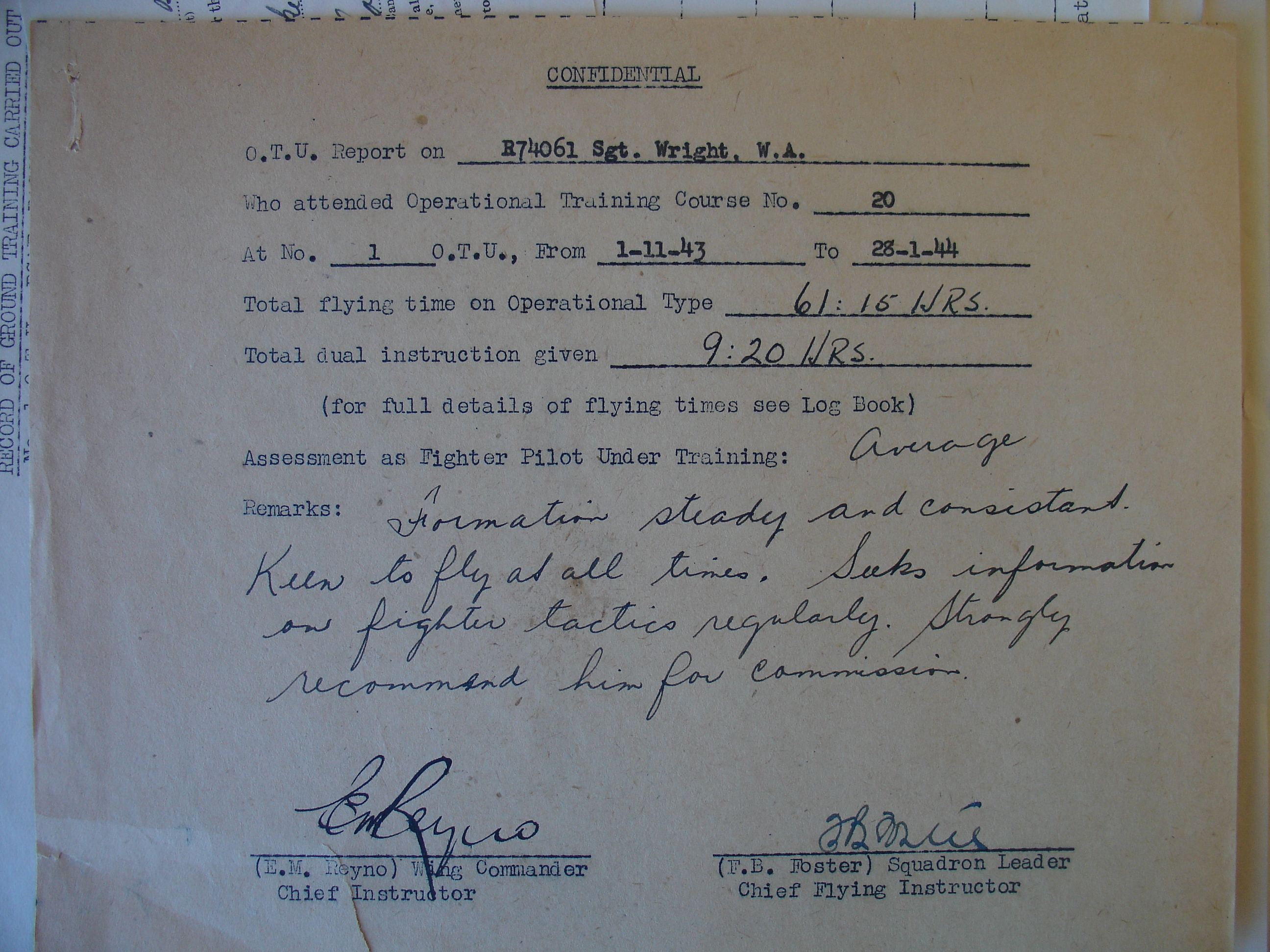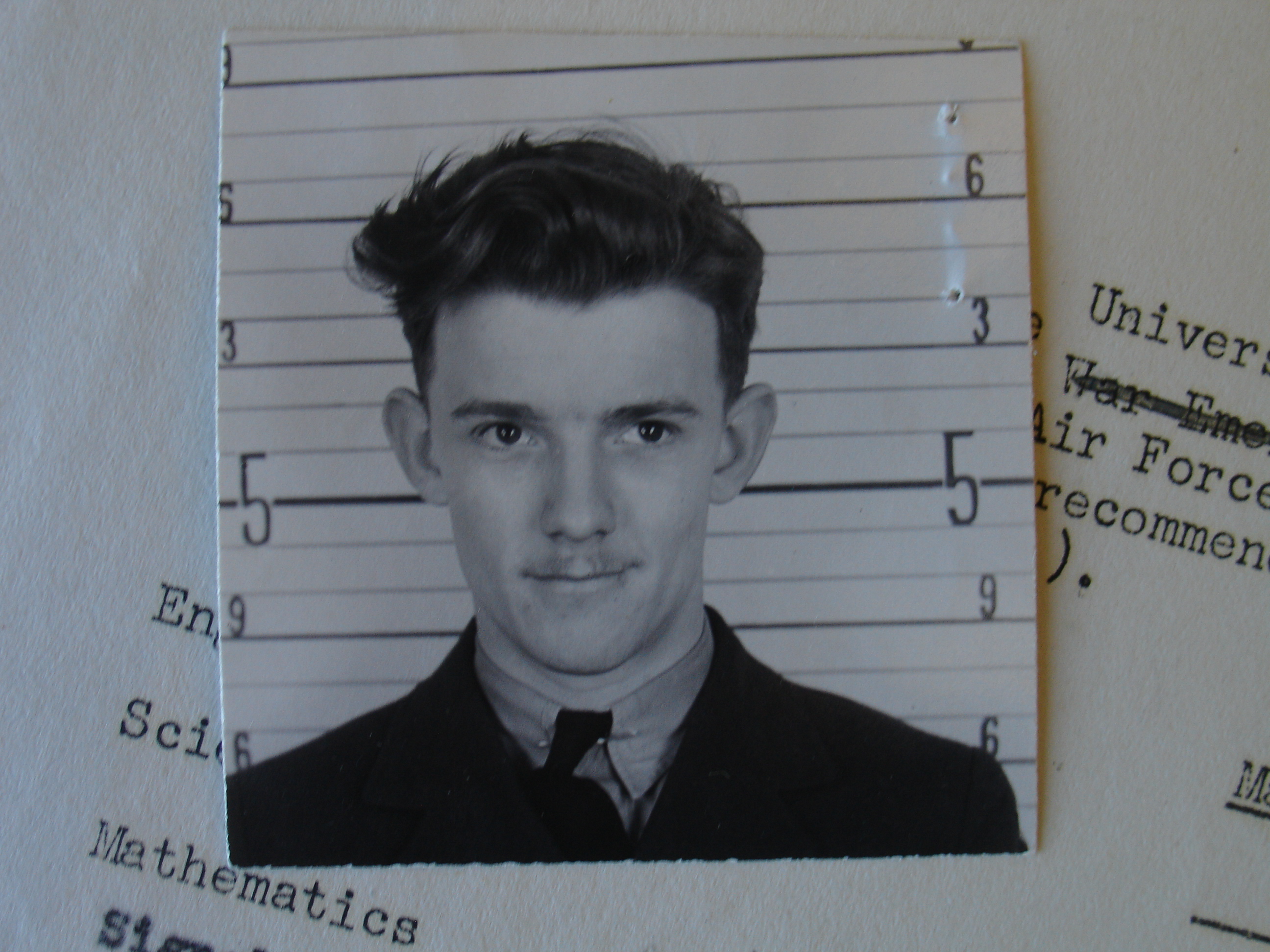 439 Squadron
William Albert Wright was the son of Harold Hutchinson and Eva Luella Wright, of Pembroke, Ontario. He was married to Margaret Mary (nee Fortin) Wright on October 23, 1943. He had one sister. He started out as an air frame mechanic in 1941. He sought information about fighters.
On Christmas Eve, 1944, in Typhoon PD492, on an armed recce, Wilson was attacked and shot down in flames by an American Thunderbolt. He bailed out, but was too low. Wright is buried in the Rheinberg War Cemetery.
His file has been digitized. Please click on the link noted.
LINKS: