William Donald Burton J18959
1921 (Approximate) - 1999 (Approximate)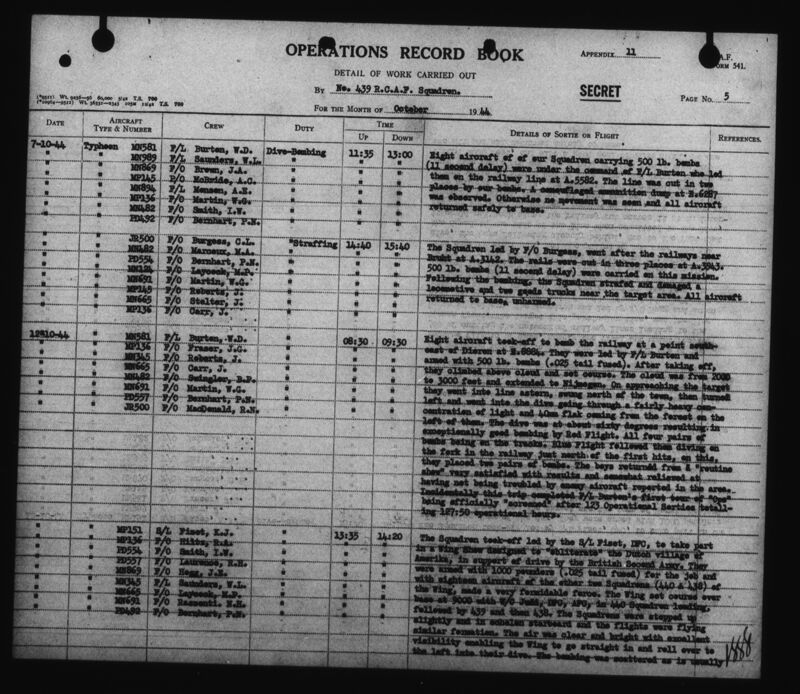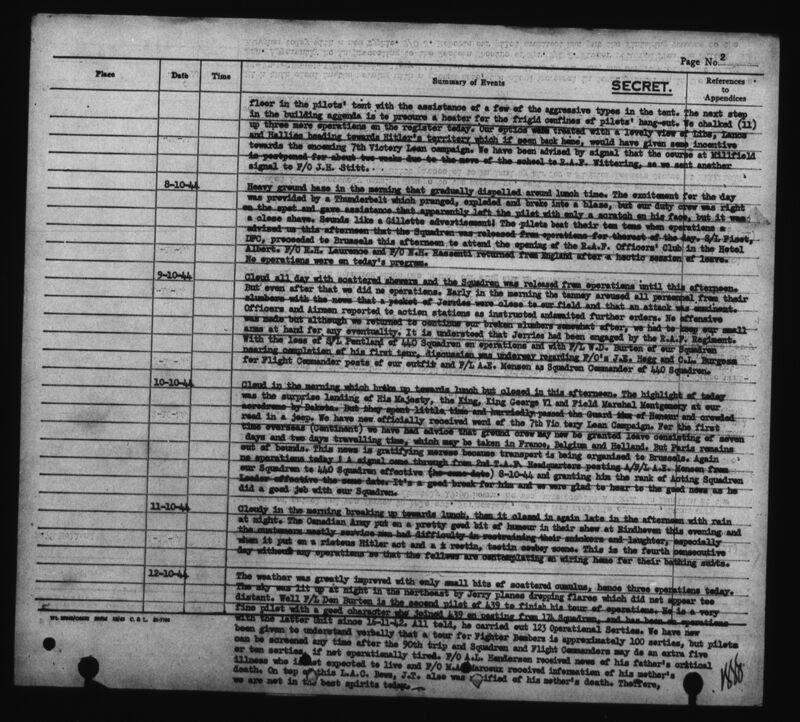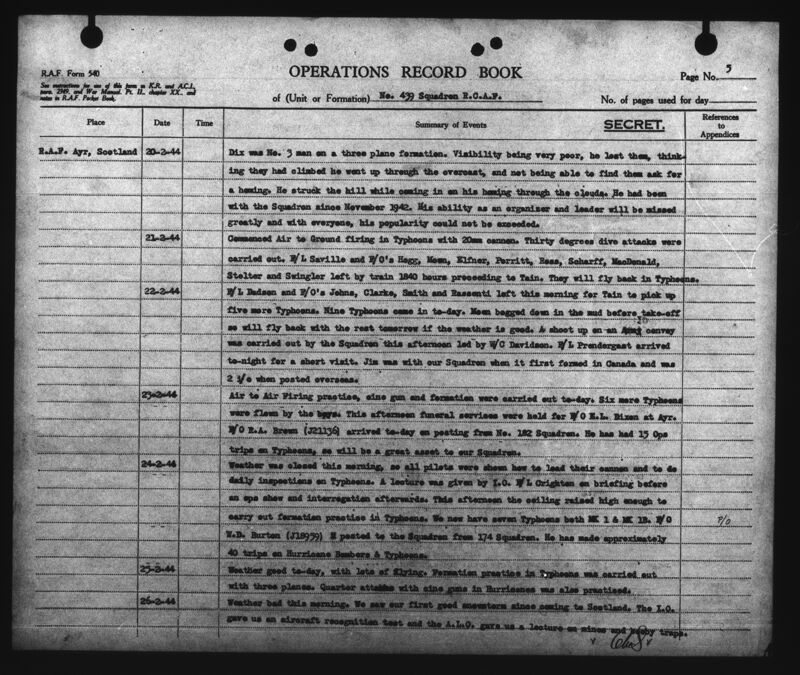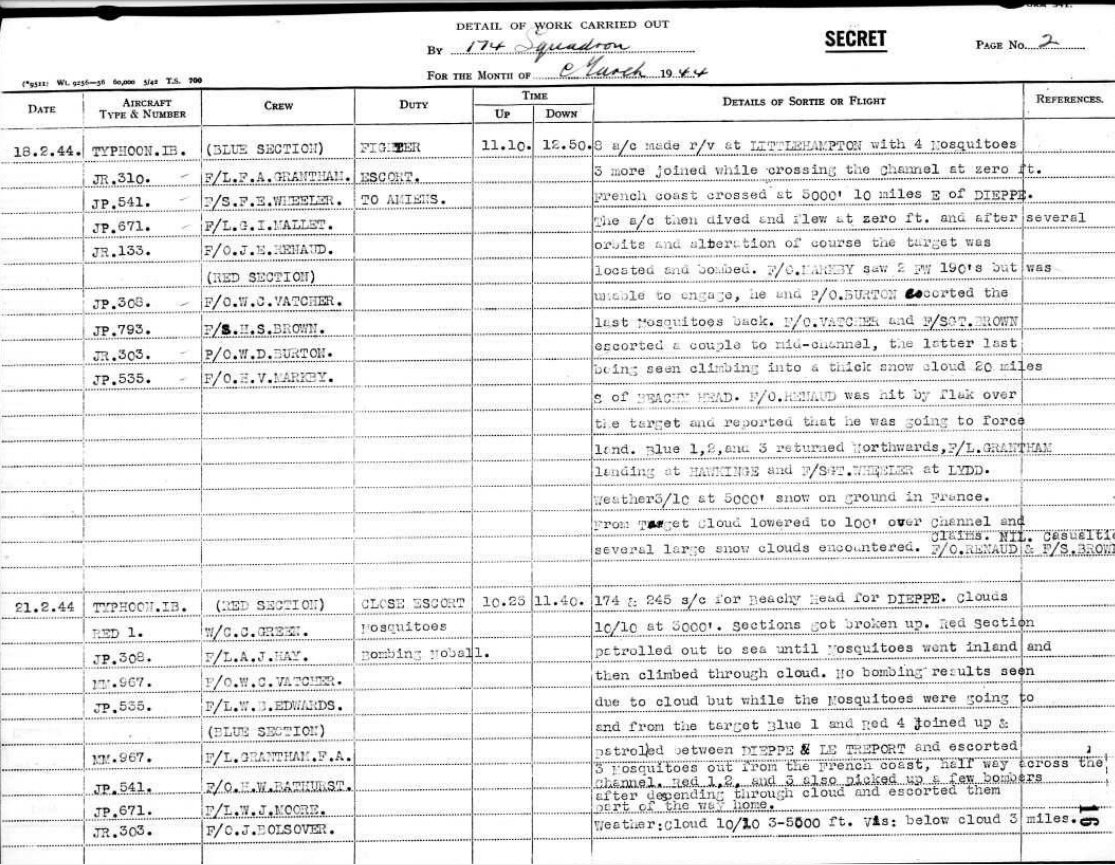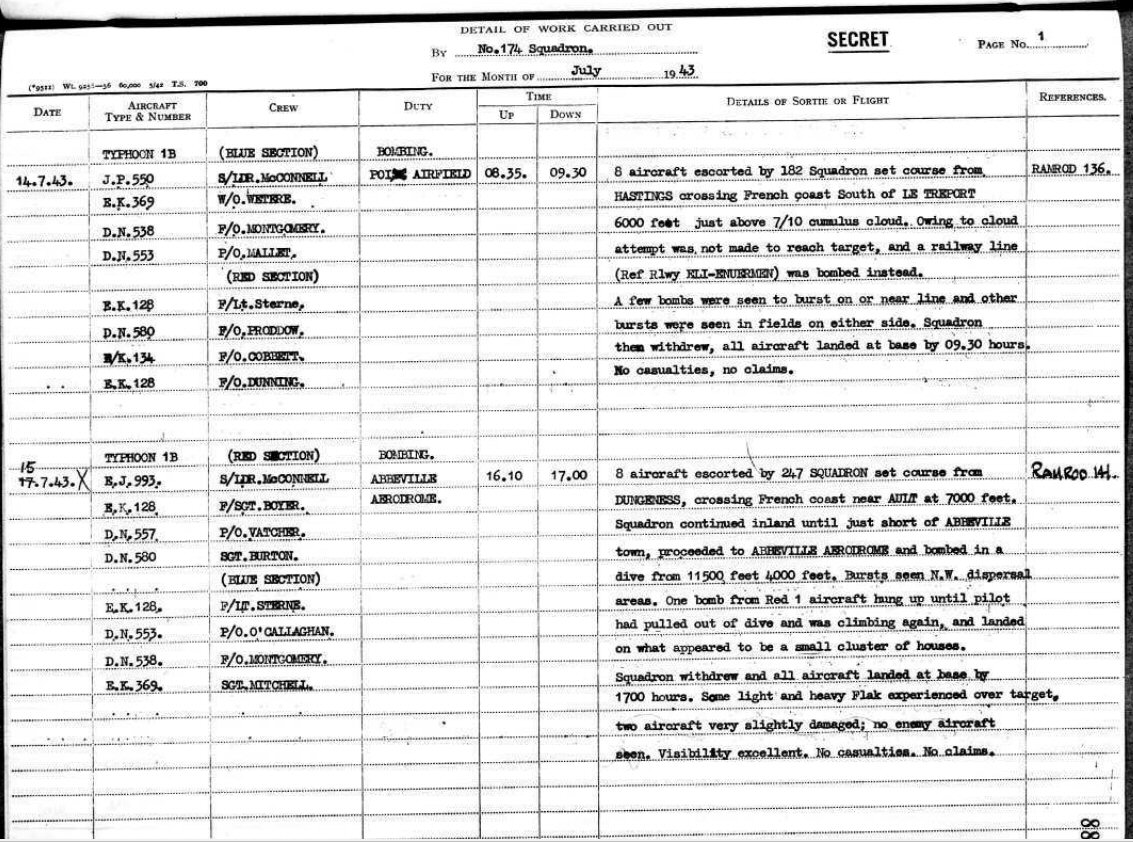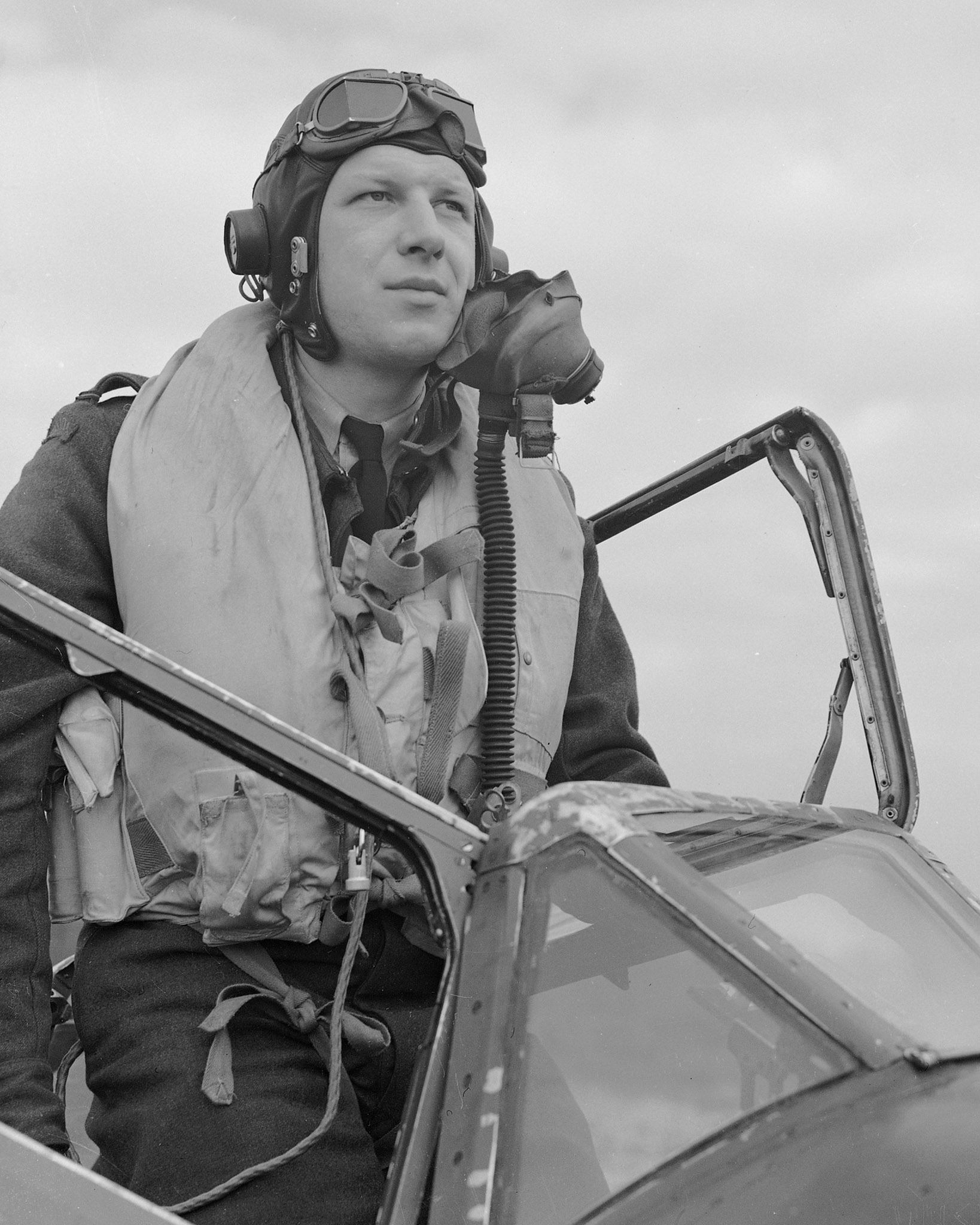 439 Squadron
F/L William Donald 'Don' Burton was with 439 Squadron. He earned the DFC. For more information about him, please read Hugh Halliday's book, Typhoon and Tempest and visit the 439 Tiger Squadron website.
NCO SN R103267 (Sgt / FSgt / WO2); Commissioned 26 August 1943 (PO / FO / FL) SN J18959.
Don was born December 1921 in Brantford, Ontario. Enlisted in Hamilton on 5 June 1941. Received his wings at 6 SFTS on 27 February 1942. Overseas to UK in March 1942. 174 Sqn (RAF) on Typhoons – 1st Op on 15 July 1943 – Last Op on 18 Feb 1944. Transferred to 439 Sqn on 24 Feb 1944. Tour expired on 12 October 1944. Repatriated on 27 Nov 1944. Staff pilot at 16 SFTS 22 January 1945. RCAF Station Debert N.S. 23 July 1945. He retired from the RCAF on 13 September 1945.
Distinguished Flying Cross - No.439 Squadron - Award effective 18 December 1944 as per London Gazette dated 29 December 1944 and AFRO 379/45 dated 2 March 1945. DFC Citation: "Since joining his present squadron, Flight Lieutenant Burton has flown on a large number of sorties against targets of all kinds, including railway sidings, airfields, enemy shipping and transport. In June 1944, in spite of very adverse weather and powerful defences he led his formation at very low level to attack an important bridge on the river Orne. The bridge was demolished and thereby the enemy were denied the use of a very important supply and escape route. On another sortie in September 1944, Flight Lieutenant Burton, while leading a formation located an enemy road convoy in Holland. After his attack six vehicles were seen to be on fire and others badly damaged. During the return flight two troop trains were encountered. These also were left on fire. This officer has been a flight commander in his squadron since August 1944. He is an excellent leader and has set a fine example of courage and resource."
Text for photo: PL-29268 UK-9801 13/04/44 439 SQN Pilot Officer William Donald Burton, with RCAF Typhoon Squadron, Born 12-10-21, Home address No. 9 Riddolls Avenue, Brantford, Ontario, Educated at Brantford Collegiate Institute, Clerk before enlisting 05-06-41, Sports and Hobbies; baseball, hockey, rugby, no athletic achievements, Previously with a RAF Squadron in England.