Alan William Breck J6955
October 2, 1922 - May 1, 2008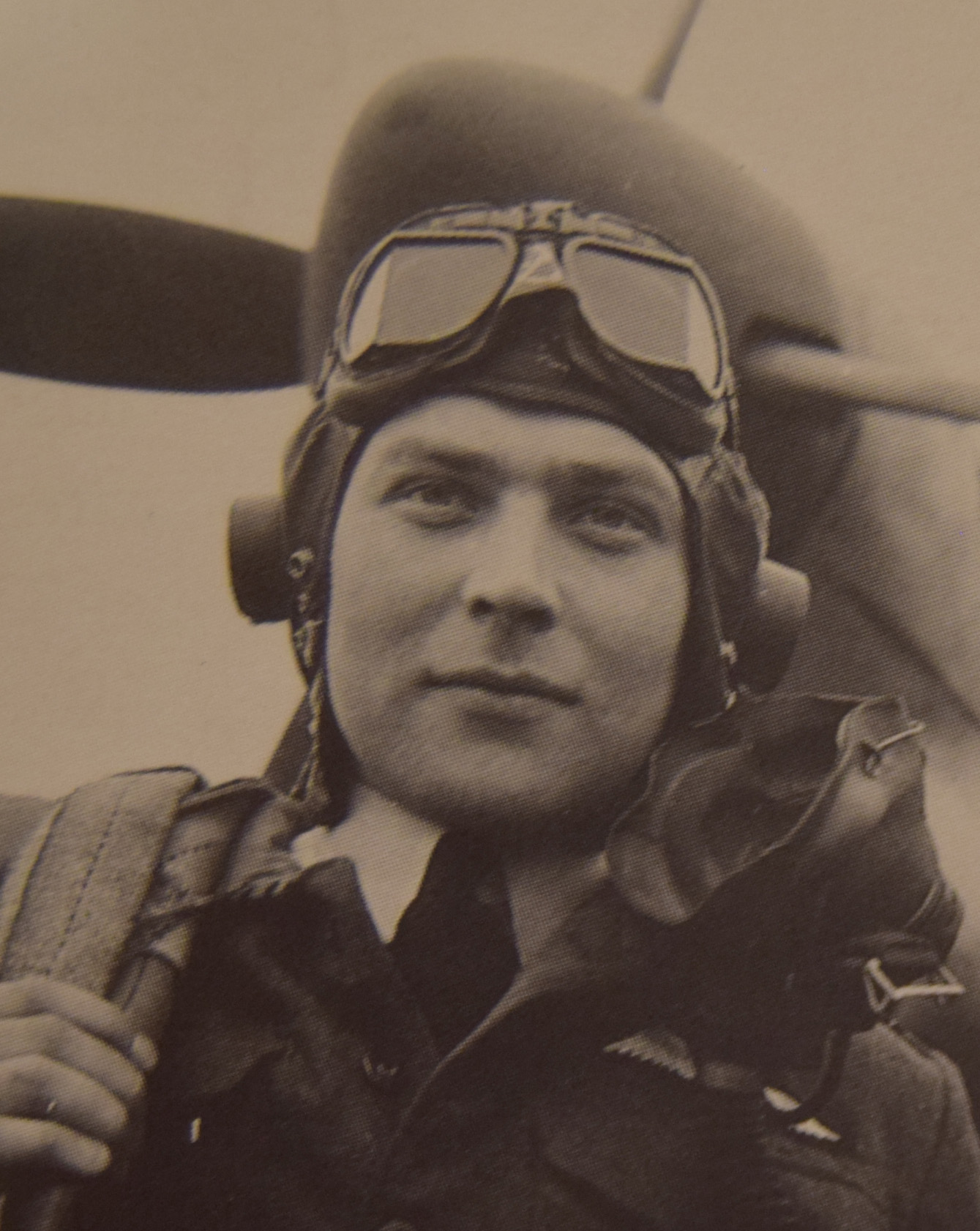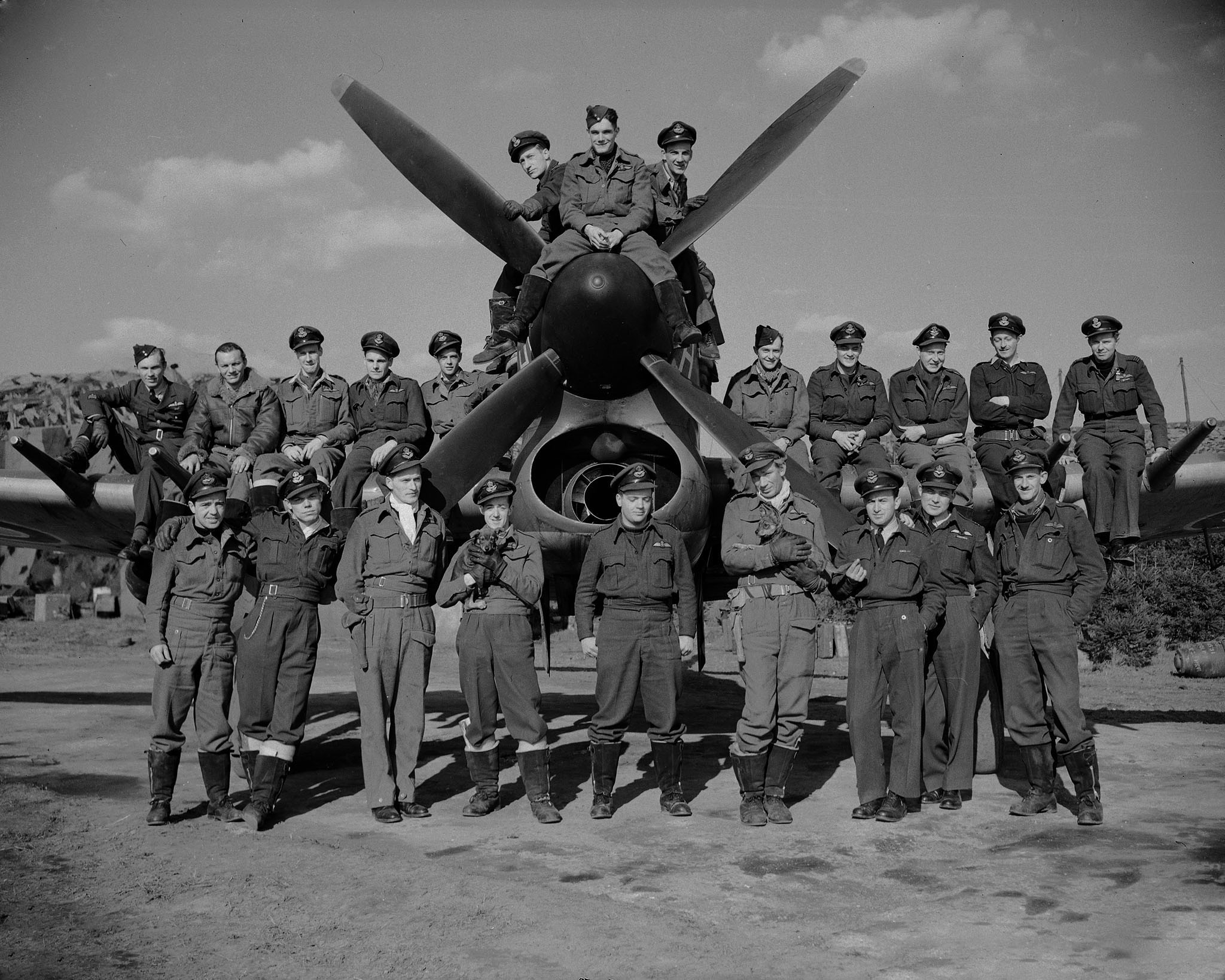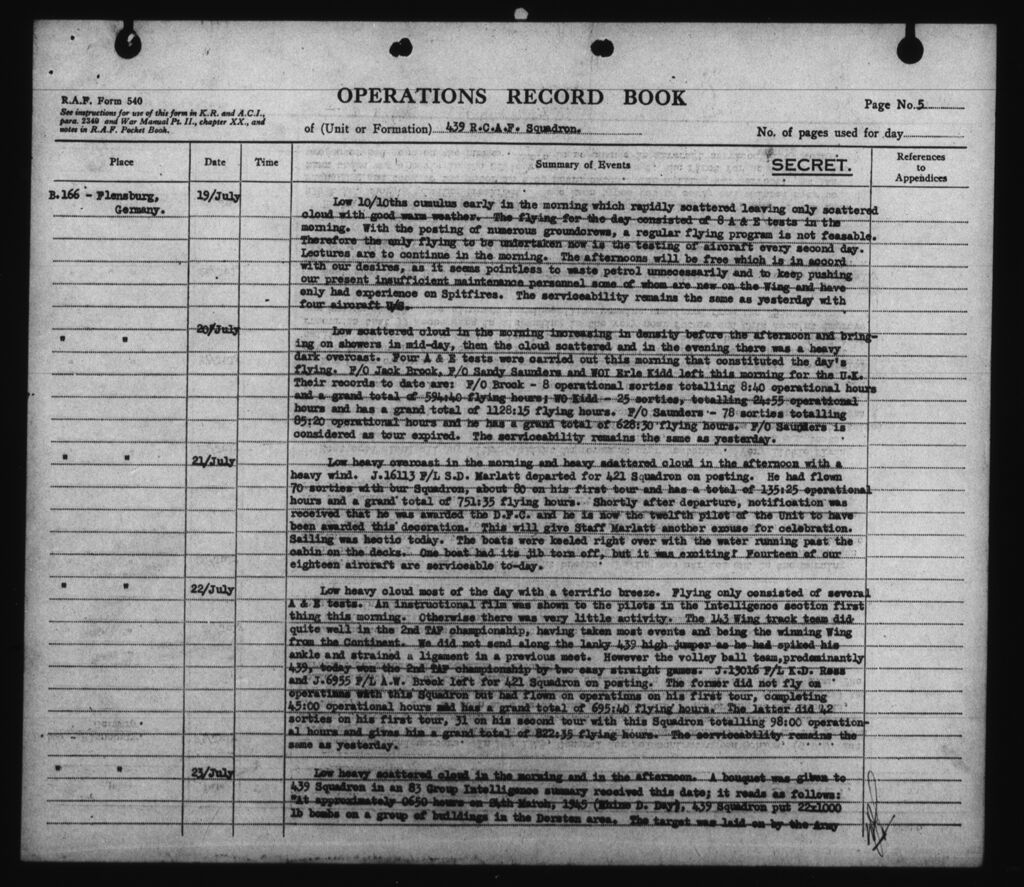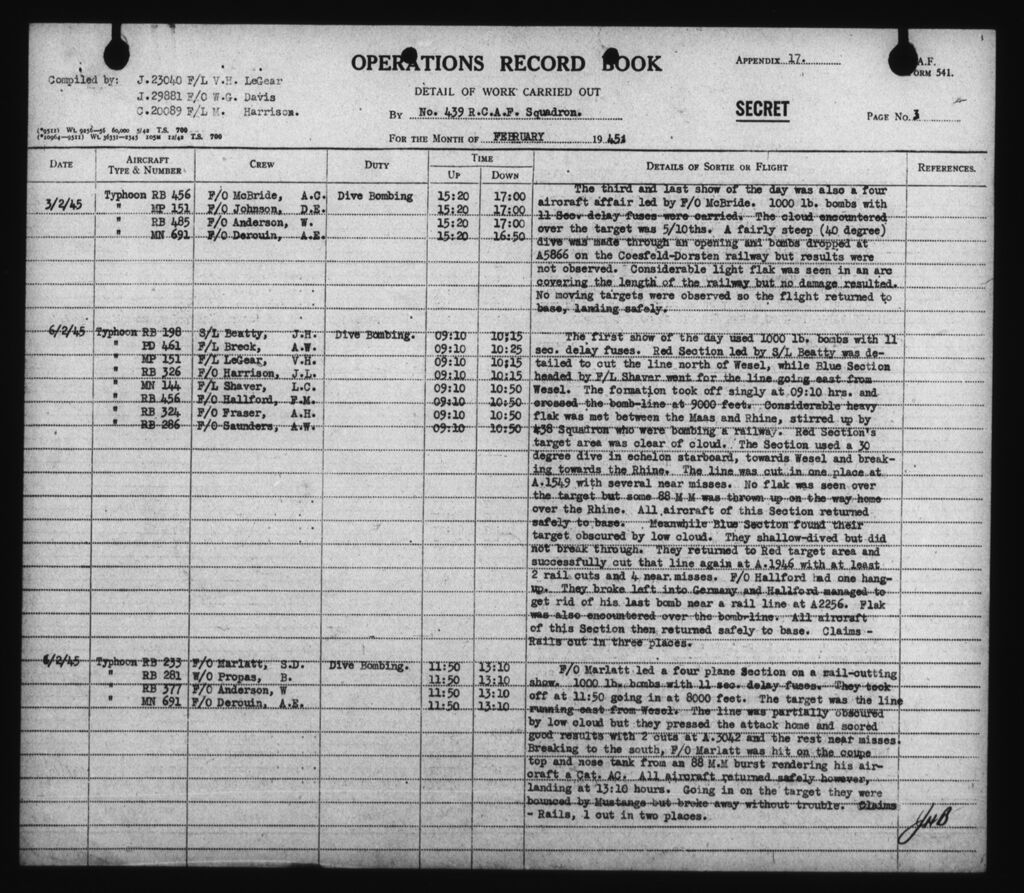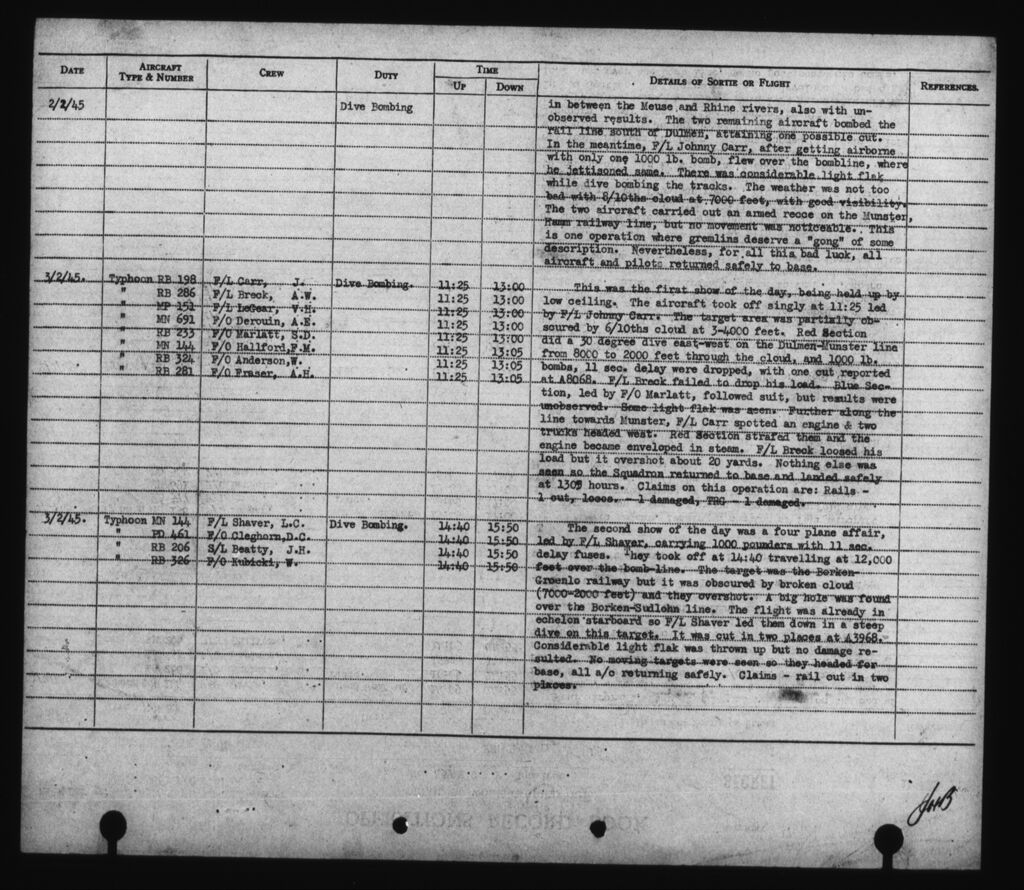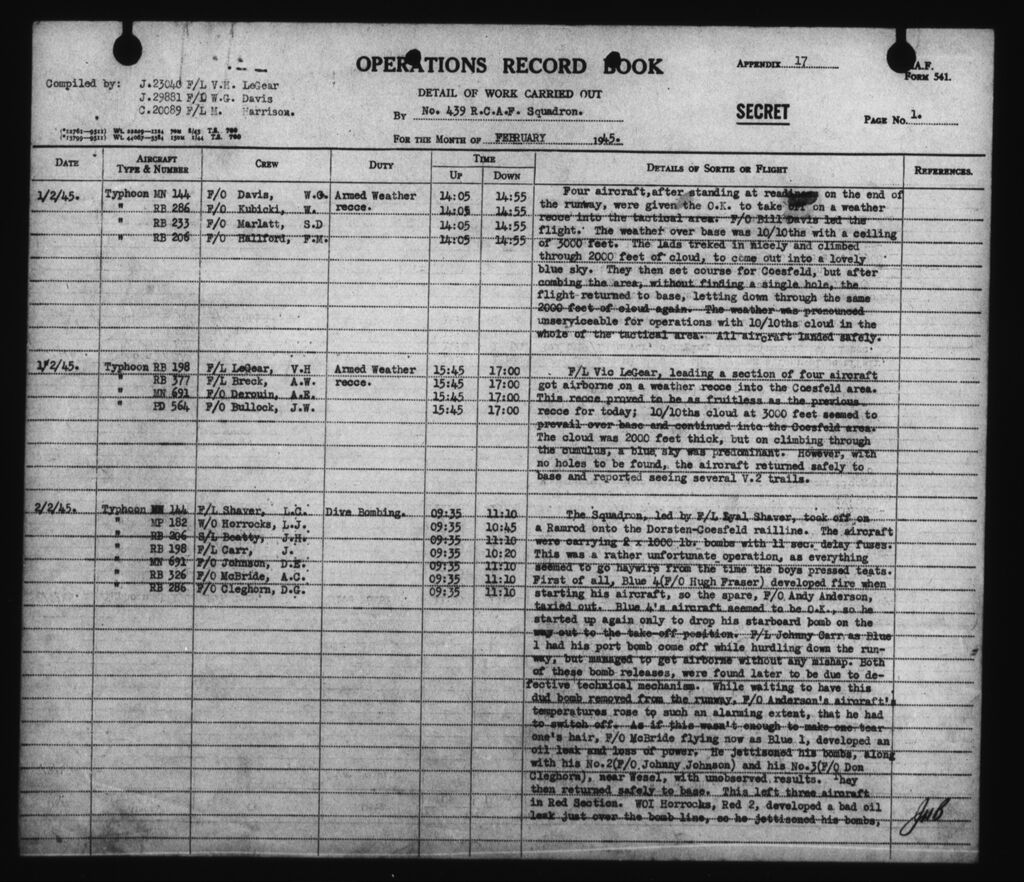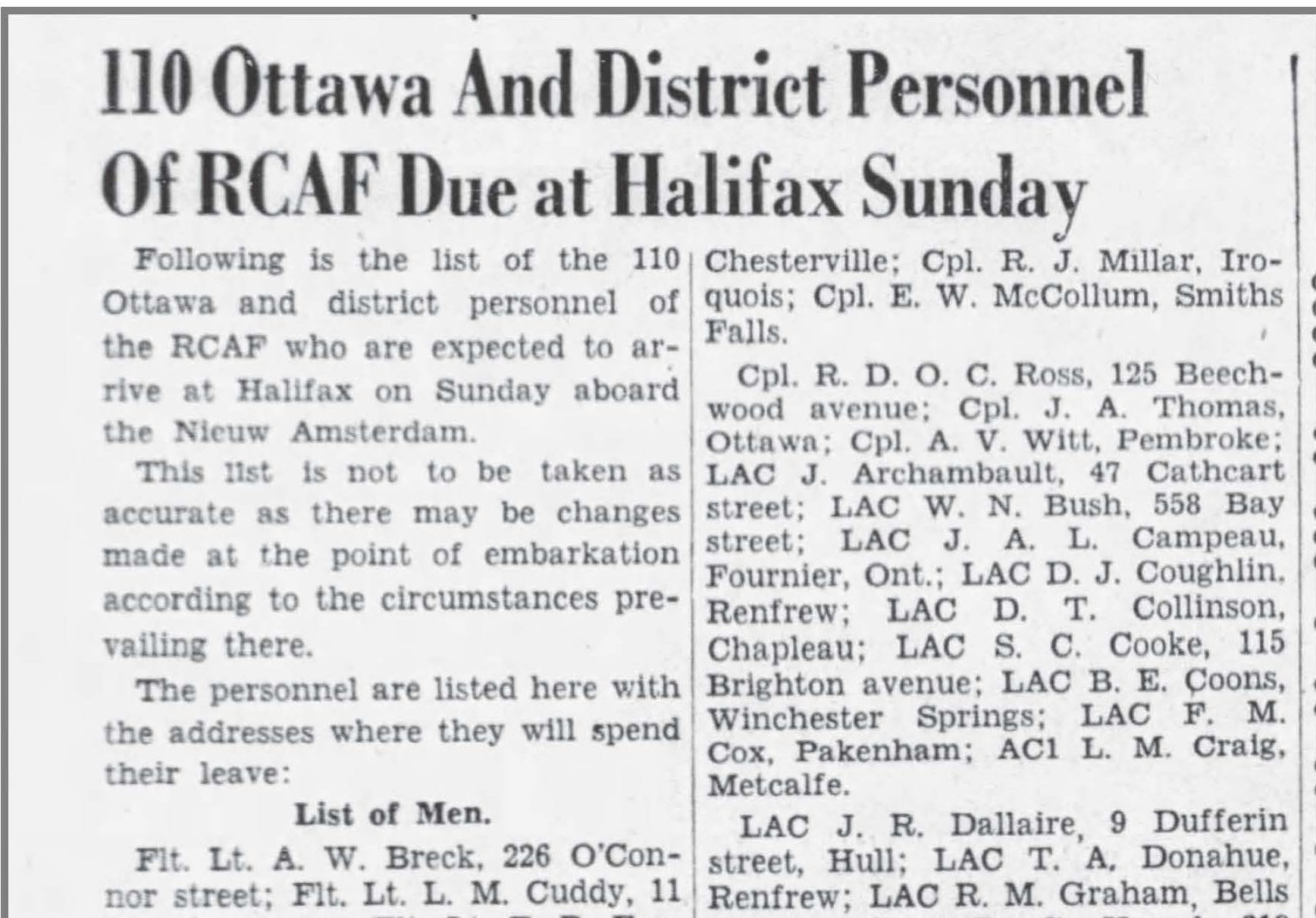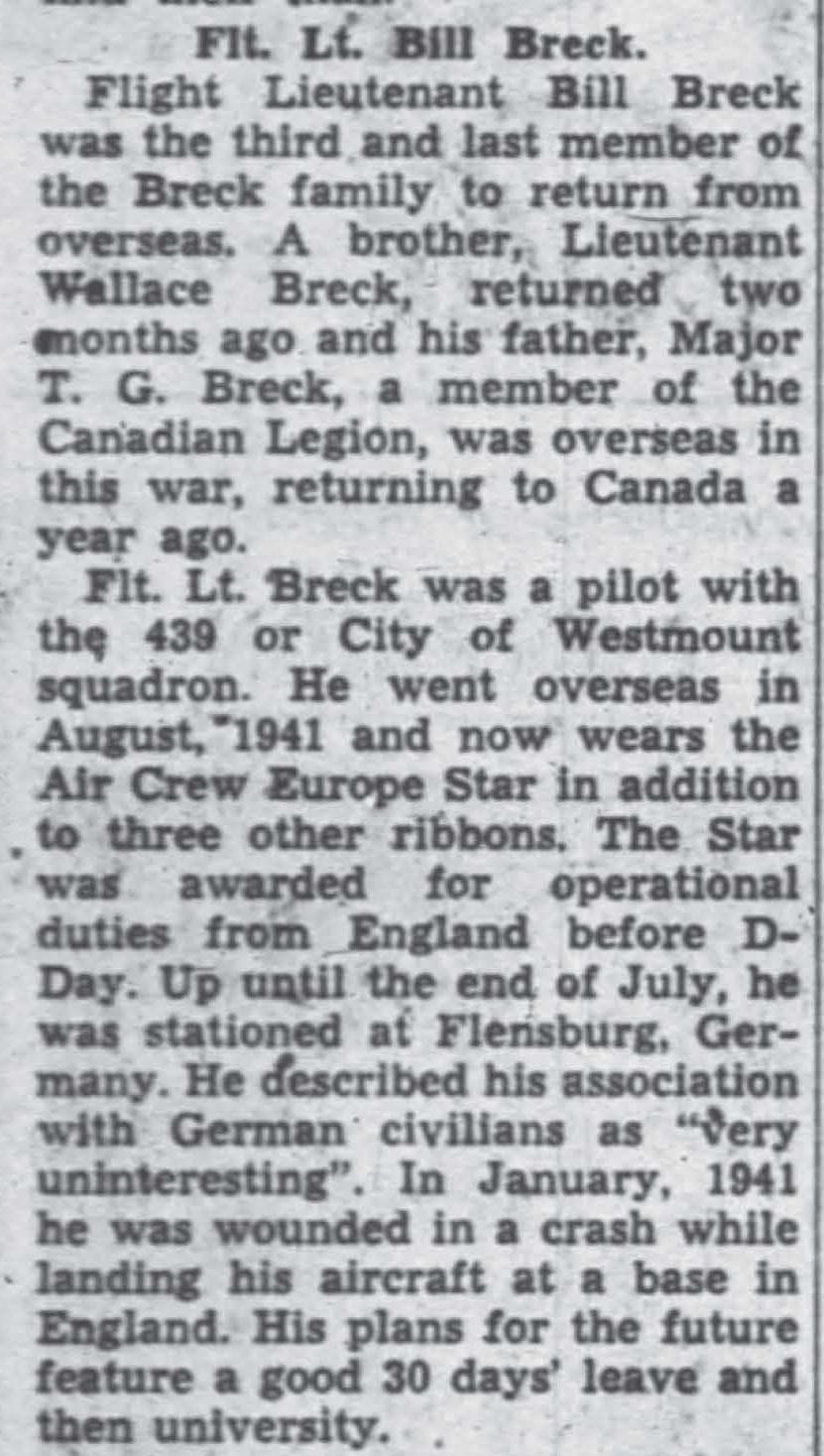 439 Squadron
Alan William 'Bill' Breck was a pilot with 439 Squadron. He earned his wings at No. 6 SFTS, graduation August 20, 1941 and was sent directly overseas. He trained to fly Wellington bombers and was posted to 12 Sqn, RAF, in December 1041. He was only one of two survivors of a crash on January 9, 1942, where he was hospitalized. Upon leaving medical care in April 1942, he was posted as a staff pilot to No. 10 Air Gunner School, flying Defiants and Lysanders. He temporarily lost flight clearance level for combat due to his convalesence. He regained full flight clearance and was posted to 55 OTU on Hurricanes in December 1942. He was posted to 198 Squadron, RAF, on Typhoons in March 1943. In late October, early November, 1943, he was posted from 198 to 83 GSU. (His last Op at 198 was on October 17, 1943.) (His NCO service number was R85603).
Breck was posted from 83 GSU to 439 Squadron on January 28, 1945 for his second tour. He was then posted to 421 Squadron on July 22, 1945. "High level repatriation" notated in the 439 Operations Record Book. "He completed 42 sorties on his first tour 31 on his second with this squadron, totalling 98 hours operational hours and 822:35 flying hours in total." By September 1945, he was arriving in Halifax, ready to return to his Ottawa home on O'Connor Street. There are additional photos of Bill in Typhoon and Tempest by Hugh Halliday.
Breck attended university for an engineering degree. He rejoined the RCAF in 1950 as an Armament Officer and retired as a Wing Commander in 1970. He passed away in 2008 in Peterborough, Ontario.
LINKS: