Joseph Arthur Paul Simard J36723
Unknown - Unknown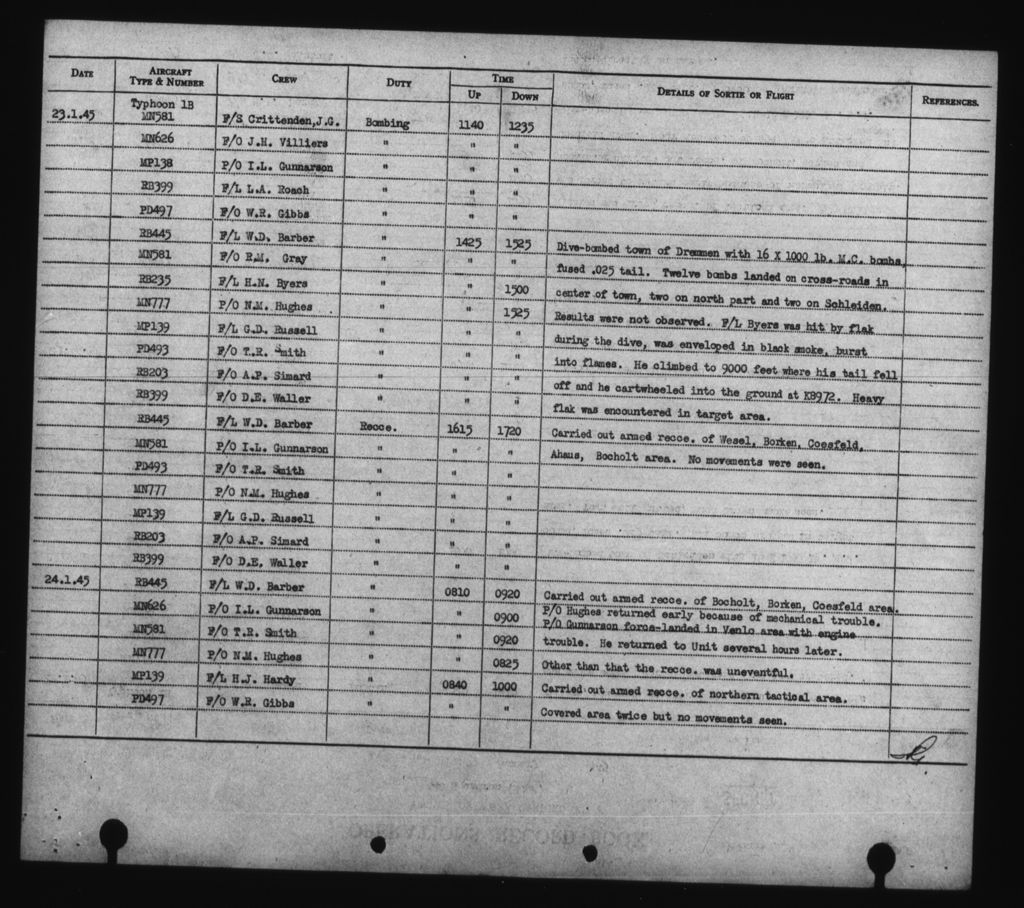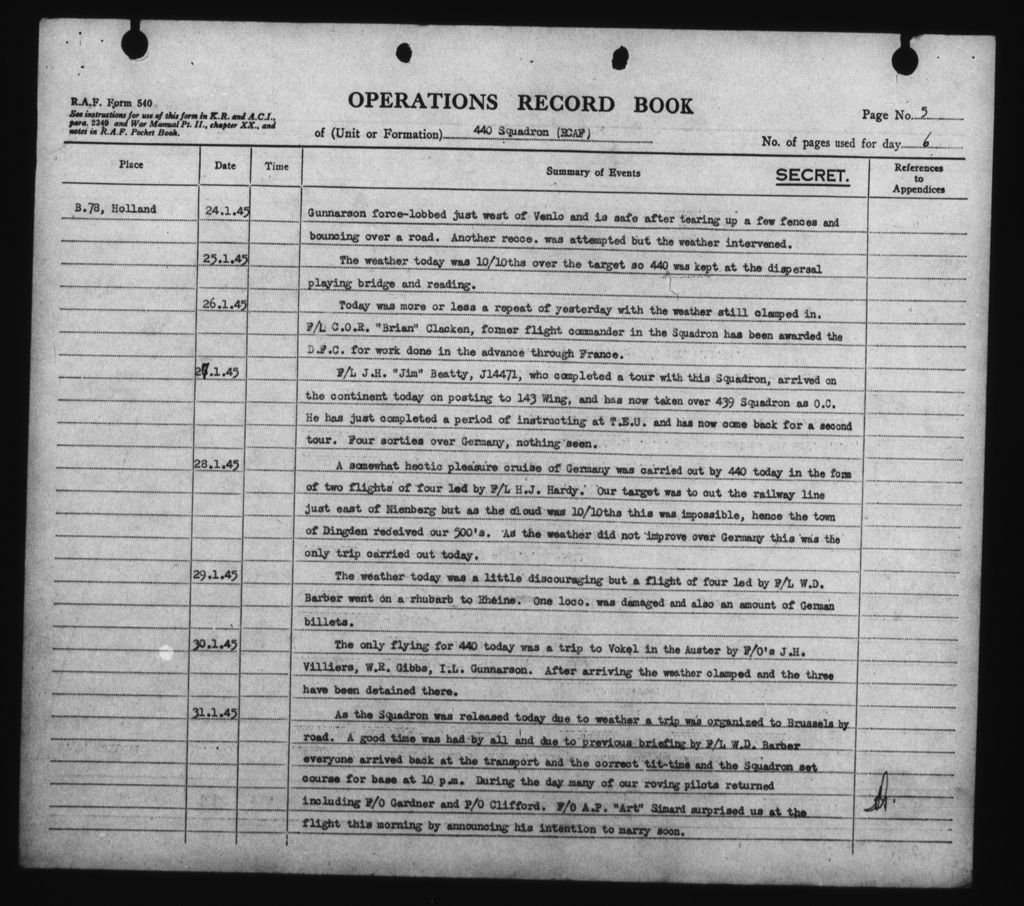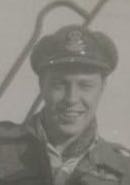 440 Squadron
Joseph Arthur "Art" Paul Simard was a pilot with 440 Squadron during the Second World War.

From the 440 Station Diaries: January 31, 1945: As the Squadron was released today due to the weather, a trip was organised to Brussels by road. A good time was had by all and due to previous briefing by F/L W.D. Barber everyone arrived back at transport at the correct tit-time and the Squadron set course for base at 10 pm. During the day many of our roving pilots returned including F/O Gardner and P/O Clifford. F/O A.P. "Art" Simard surprised us at the flight briefing this morning by announcing his intention to marry soon.

NCO SN R109936 (Sgt – WO2;) Officer SN J36723 (PO – FO). He was commissioned on 8 October 1943, he previously was a WO2. He possibly flew in a home squadron or was a flying instructor prior going overseas. No definite posting in date to 440 but first op was on 6 October 1944. He was posted out on 1 March 1945 to 409 Repair & Salvage Unit to ground run, test fly and ferry aircraft, until repatriated. He was retired as of January 24, 1946.

.