Albert Allen Watkins J26919
August 11, 1920 - March 18, 2010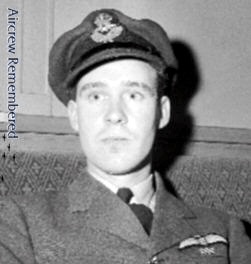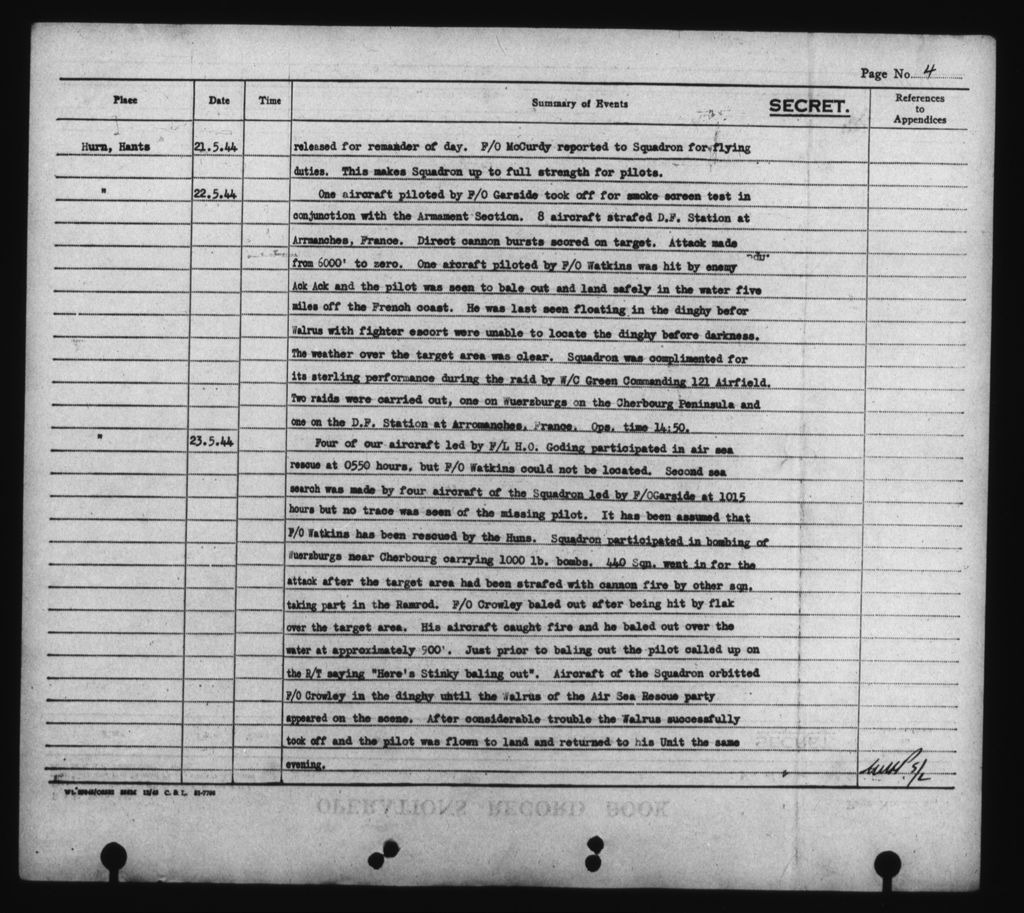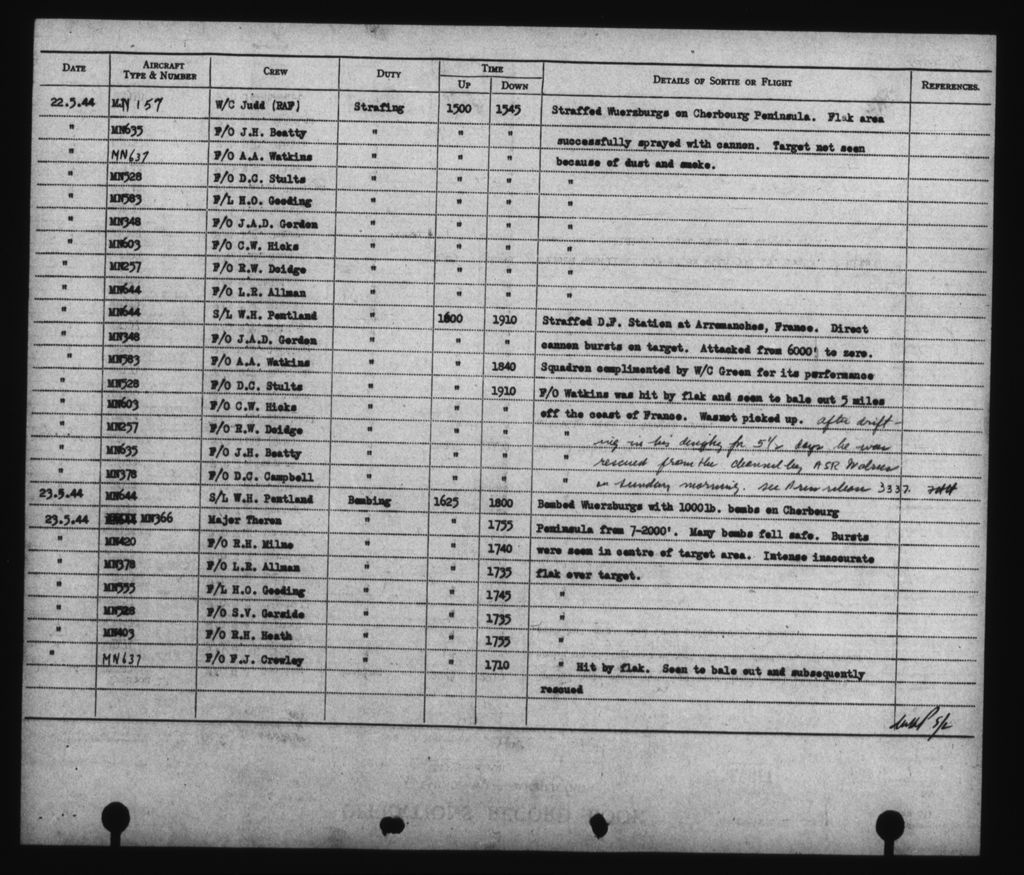 440 Squadron
Albert Watkins was born in the Banbury district south of Aylesbury, Saskatchewan, the third of six brothers. From high school, he apprenticed at the Regina Flying Club in the aviation trades. He enlisted in the RCAF in 1941.
He became a pilot with 132 Fighter Squadron in Ottawa and Victoria, assigned to 111(F) Squadron in 1942. He served in Alaska and the Aleutian Islands. In 1943, he was posted overseas to 440 Squadron.
His Typhoon was shot down on an operation to France in May 1944 and after parachuting into the English Channel, he spent five and a half days drifting in a dinghy before being rescued by a Walrus amphibian. He was decorated with the DFC. After he recouperated in England, he was returned to Canada.
He farmed and ranched with Watkins Brothers Ltd in Aylesbury. Later he purchased a small aircraft and operated a crop spraying business in Saskatchewan and the US.
In 1952, he married Agnes Hicks, widow of Clifford W. Hicks. In the mid-1950s, he found himself in Saskatoon, enrolled at the U of S and obtained his degree in Agriculture. He also was working in the summers as a bush pilot in northern Saskatchewan and the NWT to support his wife and family. He graduated in 1959 and joined Manitoba Department of Agriculture as a districe Agricultural Representative, moving his family to Ahsern in the interlake area. They relocated in 1964 to Winnipeg and in 1970, returned to the interlake area as Regional Director. He retired in 1985 and later moved to Qualicum Beach in 1997.
More information can be found in Typhoon and Tempest by Hugh Halliday, pages 48, 49, 185, and 199.
LINKS: