Douglas Clair Willis Stults J10565
Unknown - February 19, 2000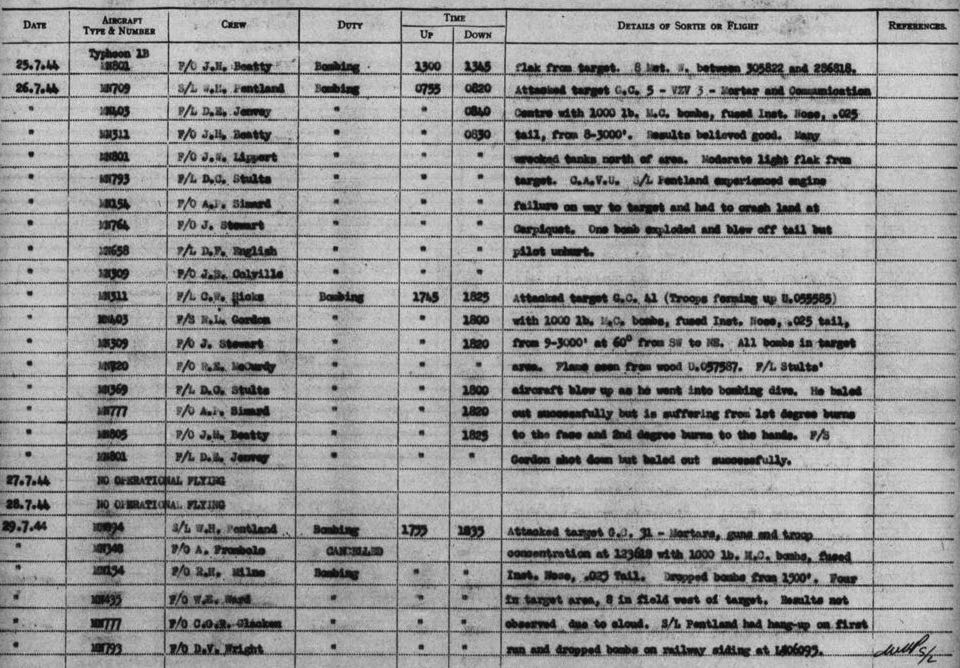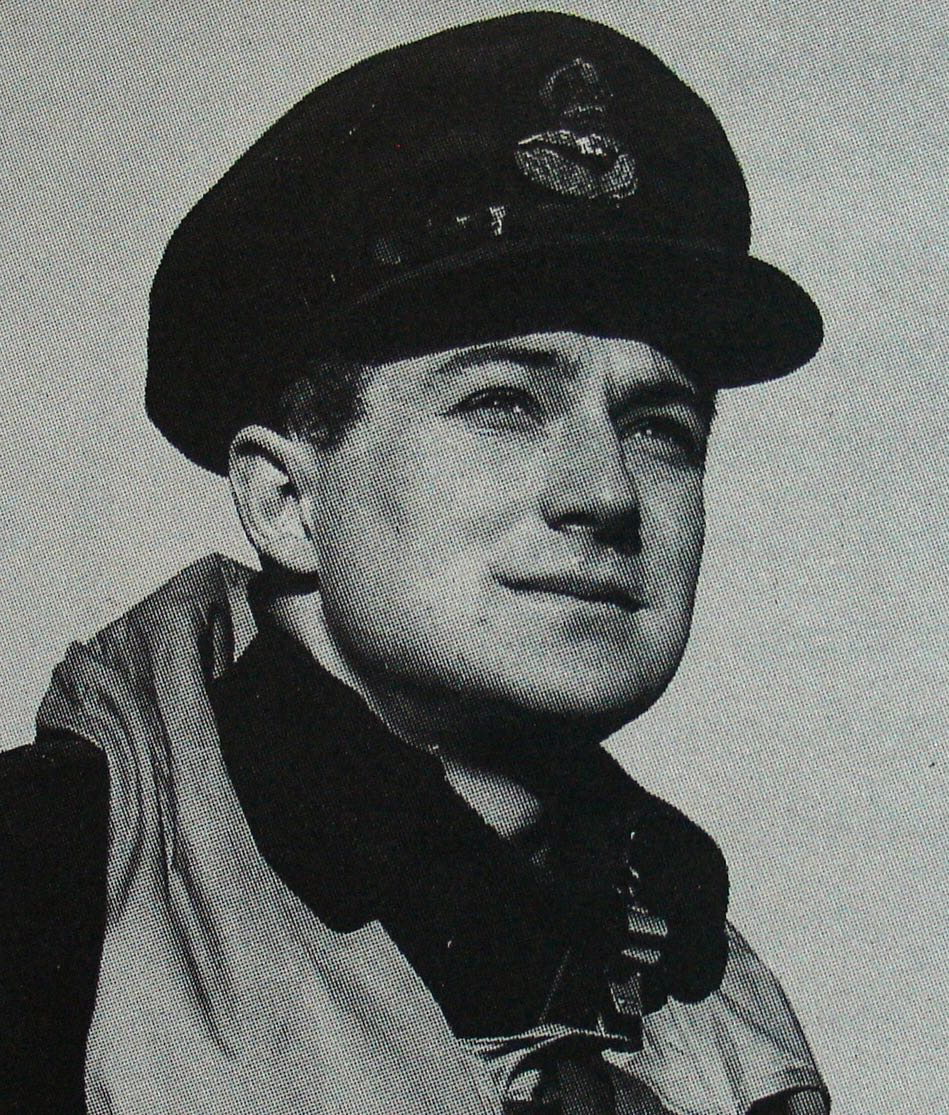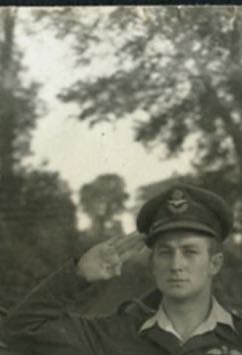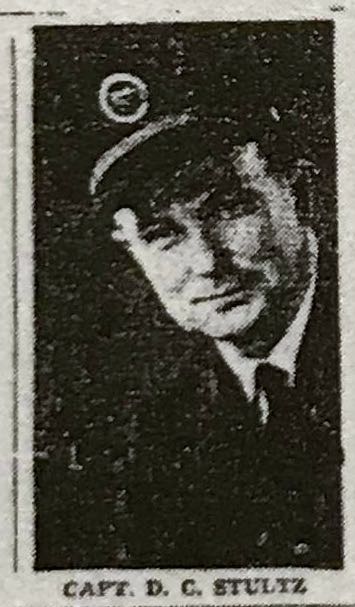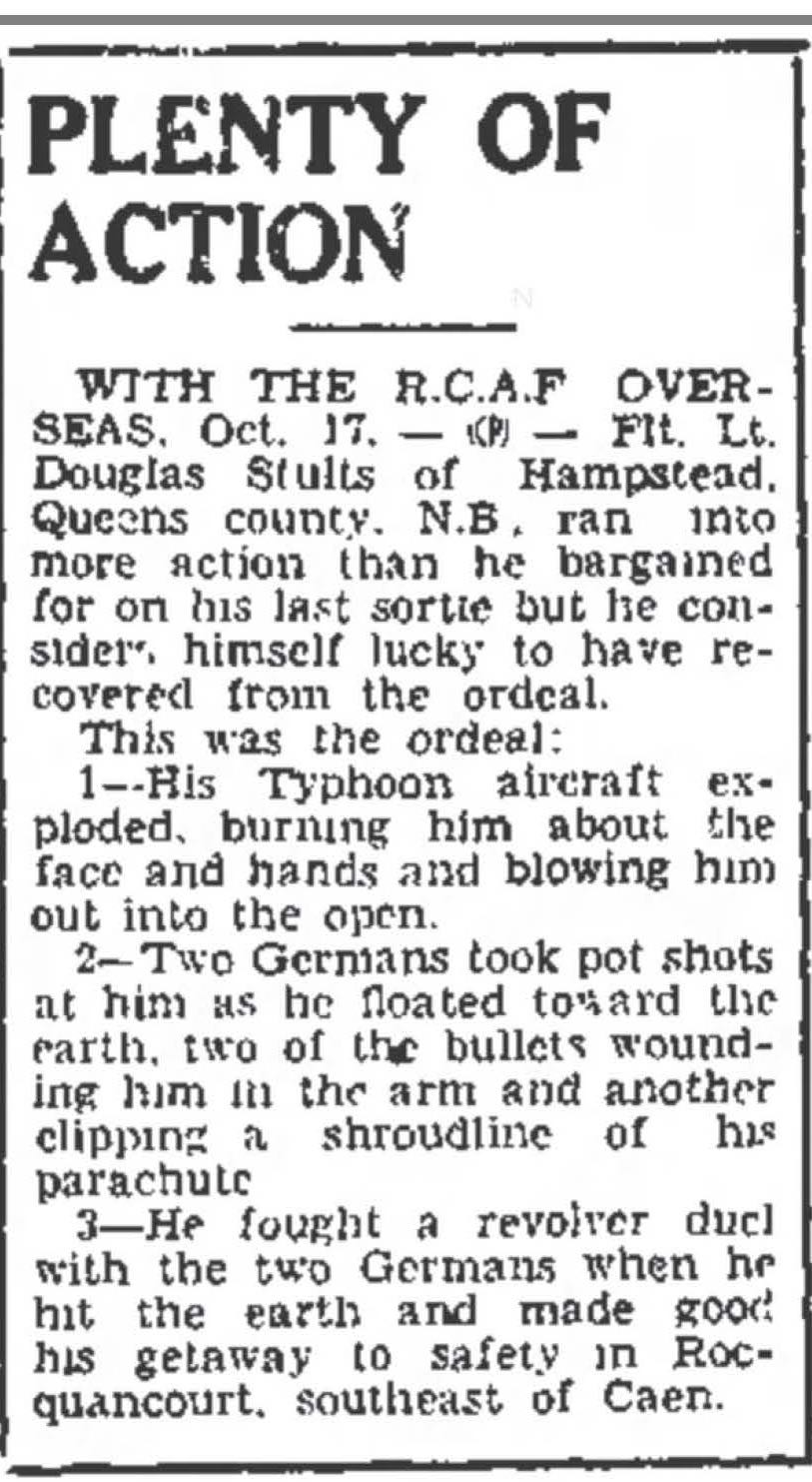 440 Squadron
Douglas Clair Stults was born in Hampstead, New Brunswick, the son of Harold and Etta (nee Willis) Stults. Doug was a fighter pilot during the Second World War. Following the war, he flew for Wade and Lewin Air Services, then joined Maritime Central Airways until they merged with Eastern Provincial Airways, retiring in 1983. It appears he flew Avro York aircraft. One incident is recounted: he landed a York on only one of its four engines.

He and his wife, Natalie (nee Miller), had two children.

Doug Gordon, 440 Squadron, recalled: "I remember he was from New Brunswick. I flew wing on him on the West Coast on Kittyhawks. He was on 143 Squadron at Boundary Bay -- and he was very good at ping pong!"

Stults's story is found in Typhoon and Tempest as well as We that are left...Remember. New Brunswickers in the Air Force by Valerie Evans, 2002.

The following information is garnered from the two abovementioned books as well as the 440 Squadron Diaries.

Stults recalled: "The Army had marked the area for us with red smoke shells. Our troops took the objective, only to lose it later in the day to counter attack. In the afternoon, we were alerted for another run at the same target. As I was to lead, I attended the briefing at operations, and then went back to the squadron to brief our own pilots. The sortie was to follow the morning plan: red smoke on target from the Army at 18:10, attack with a aircraft with a leader, as usual, strafing on the way down. Then we hurried to the dispersal. In the rush, I left my flying gloves behind.

"Once over the target, I rolled into a dive. Then as soon as I pressed the button to fire my cannons, there was an explosion and fire in the cockpit. My Typhoon made two violent whirls to the right. Later on, my wingman reported that my right wing had blown off, and I came tumbling out in a daze. I came to, floating in my parachute. Unaware that it was open, I was grabbing madly for the D-ring. As I descended, there was small arms fire from below, and two shroud lines were cut. Bullets creased one elbow, under my arm and left leg.

"Upon landing, I made my way to the edge of a field, trying to stay in tank tracks to avoid land mines. Two German soldiers were following me, but I avoided them and reached a ditch along the road. There I stayed, watching traffic and trying to determine who was friend, who was foe, and who was headed where. I eventually worked my way along the ditch to a hedge where I met a French lad belonging to a New Brunswick regiment. He mistook my blue RCAF uniform for German, and only my yellow Mae West saved me from being shot.[As a rule we flew an army-type outfits.] My fellow New Brunswicker escorted me back to a first aid station. My wounds were assessed as burns to my hands and face, bullet wounds and schrapnel wounds from the explosion. My hands were burned since I was not wearing my flying gloves. For the rest of my flying career [the next 38 years] I wore them for every flight. I was then strapped to a stretcher atop the Jeep and taken to a field hospital. Finally I was put aboard a Dakota and evacuated to the Canadian hospital in East Grinstead where I recuperated. I was discharged and returned to the squadron on October 15.

"Our Typhoons were grounded for about two days pending an investigation into my explosion. The cause was placed on a faulty fuel line connection in the wing -- fumes from the leak has been ignited when I fired the cannons."
July 26, 1944: F/L Stults' aircraft blew up as he went into bombing dive. He baled out successfully but is suffering from 1st degree burns to the face and 2nd degree burns to the hands.
July 27, 1944: Word was received that F/L Stults has been placed on the "Dangerously Ill" list.
July 28, 1944: In the most recent accident, F/L Stults, the aircraft exploded when the gun buttons were pressed and it was believed that gas had formed in the wings and when the guns were fired, the spark ignited the gas and caused an explosion. Faulty spark plugs have also been suggested and all plugs on aircraft have been checked and special gaskets have been inserted to prevent any possible shorting. The guns have also been housed cutting them off from the wing air space.
July 29, 1944: F/L Stults has been moved to England by air for hospitalization. It is learned he has 1st degree burns to the face. 2nd degree burns to the hands and shrapnel wound in back and left wrist.
Early in December 1945, F/L Doug Stults was grounded after only 64 sorties, but these had included many harrowing trips, including his bale out and evasion the previous July. He went on to instruct at a Tempest OTU.
Stults flew Kittyhawks with 132 Sqn in B.C. in 1942/43, and joined 440 in January 1944.
LINKS: