Edward Theodore Flanagan J89136
1924 (Approximate) - Unknown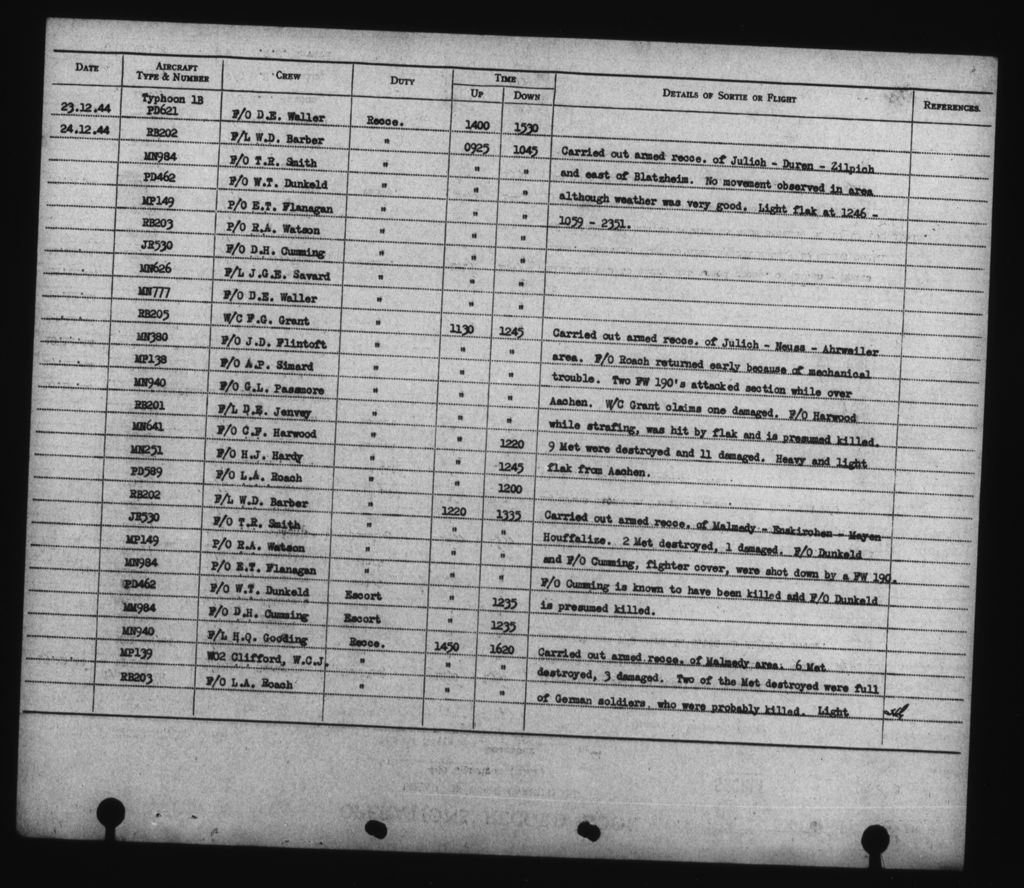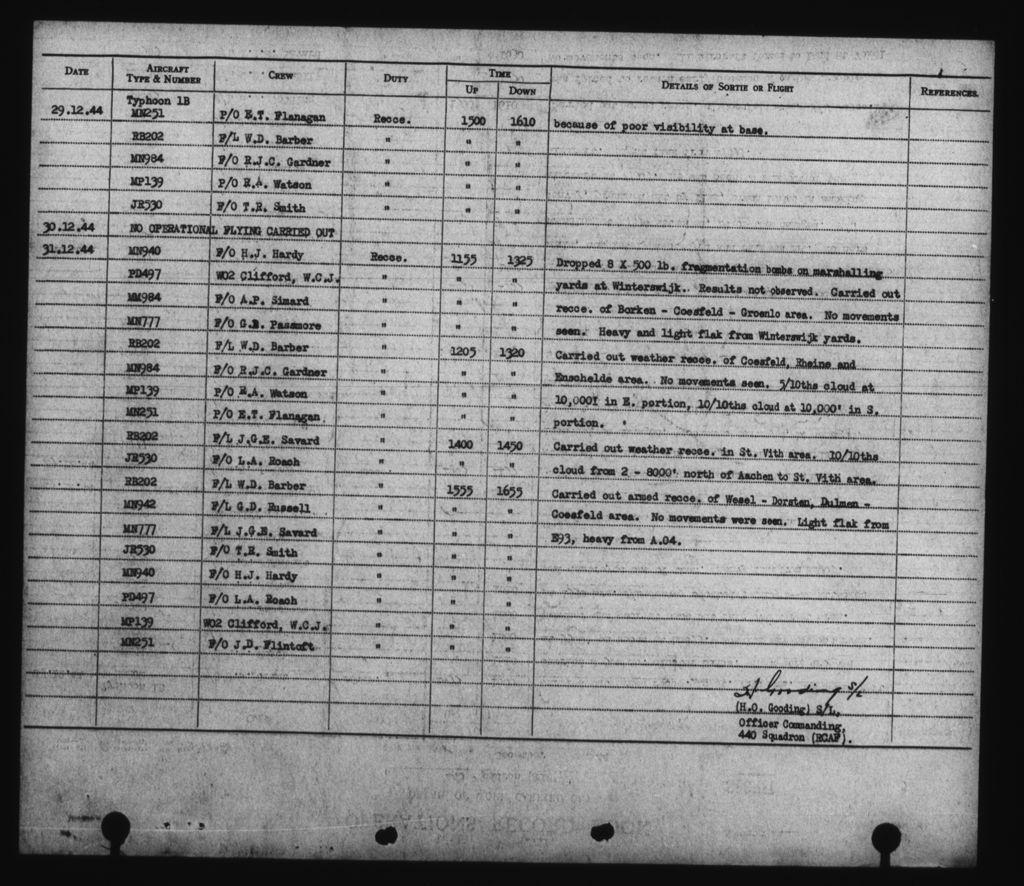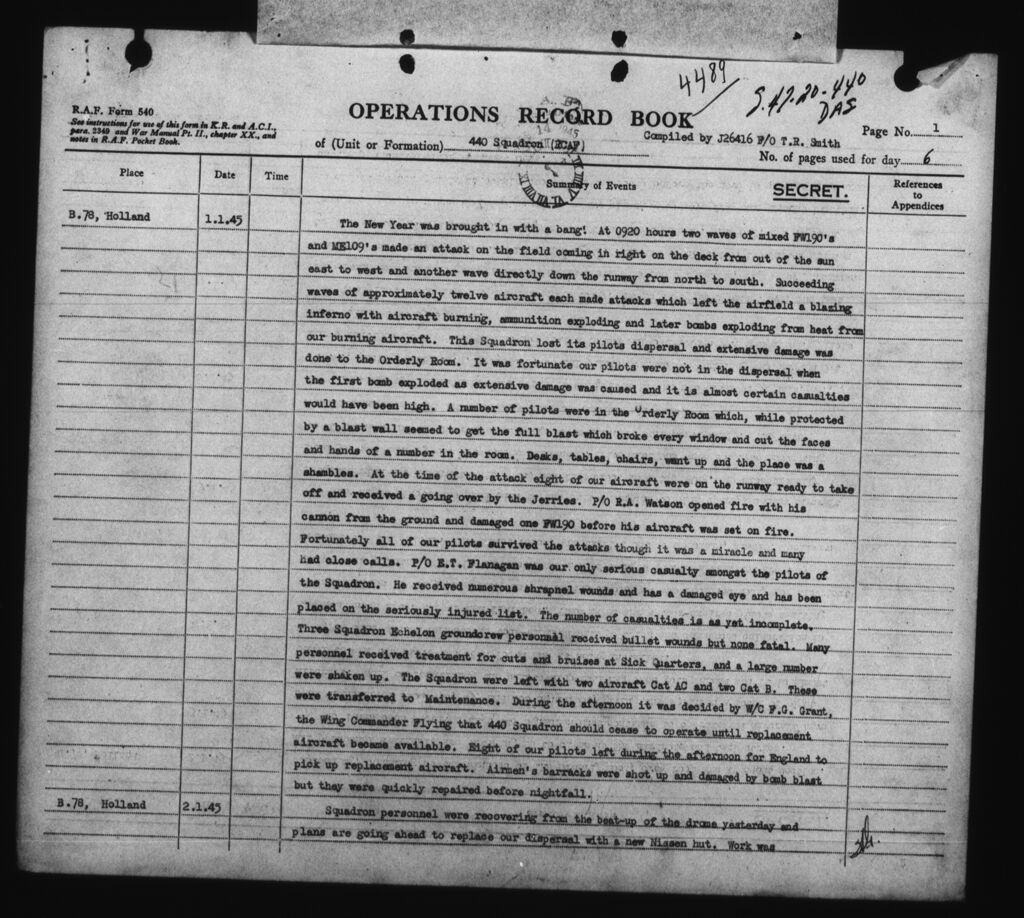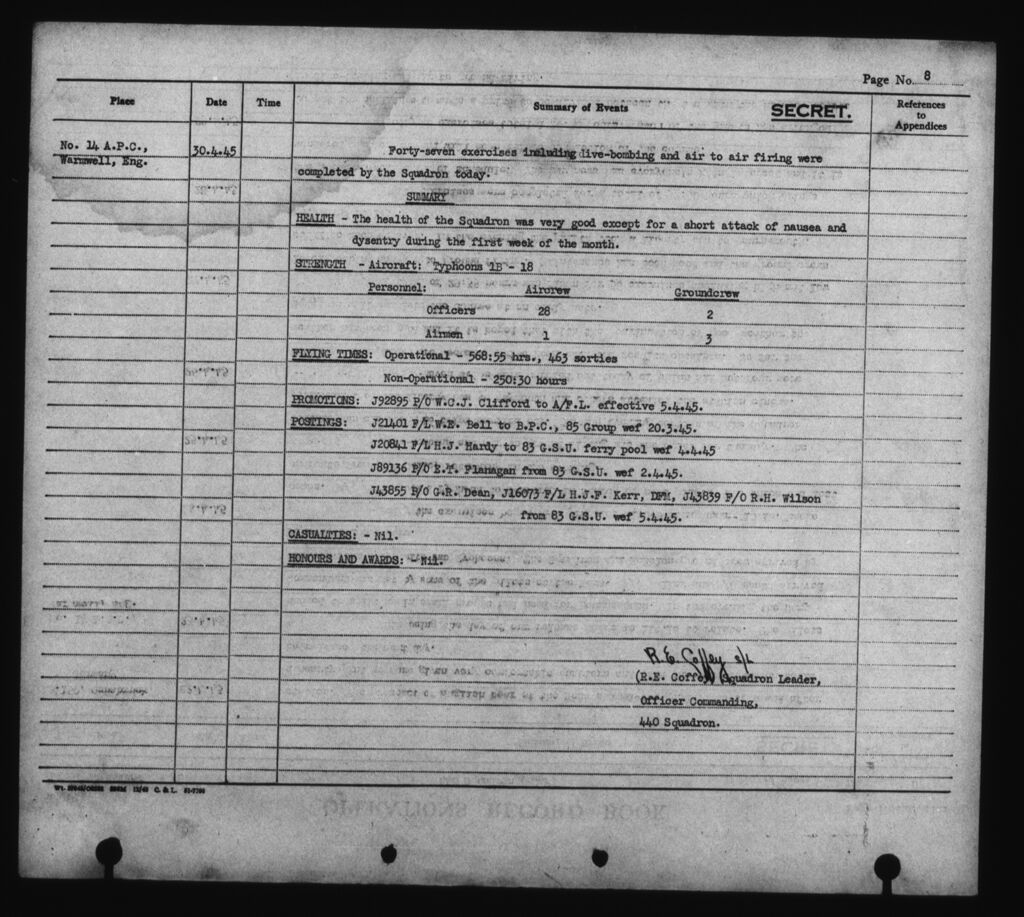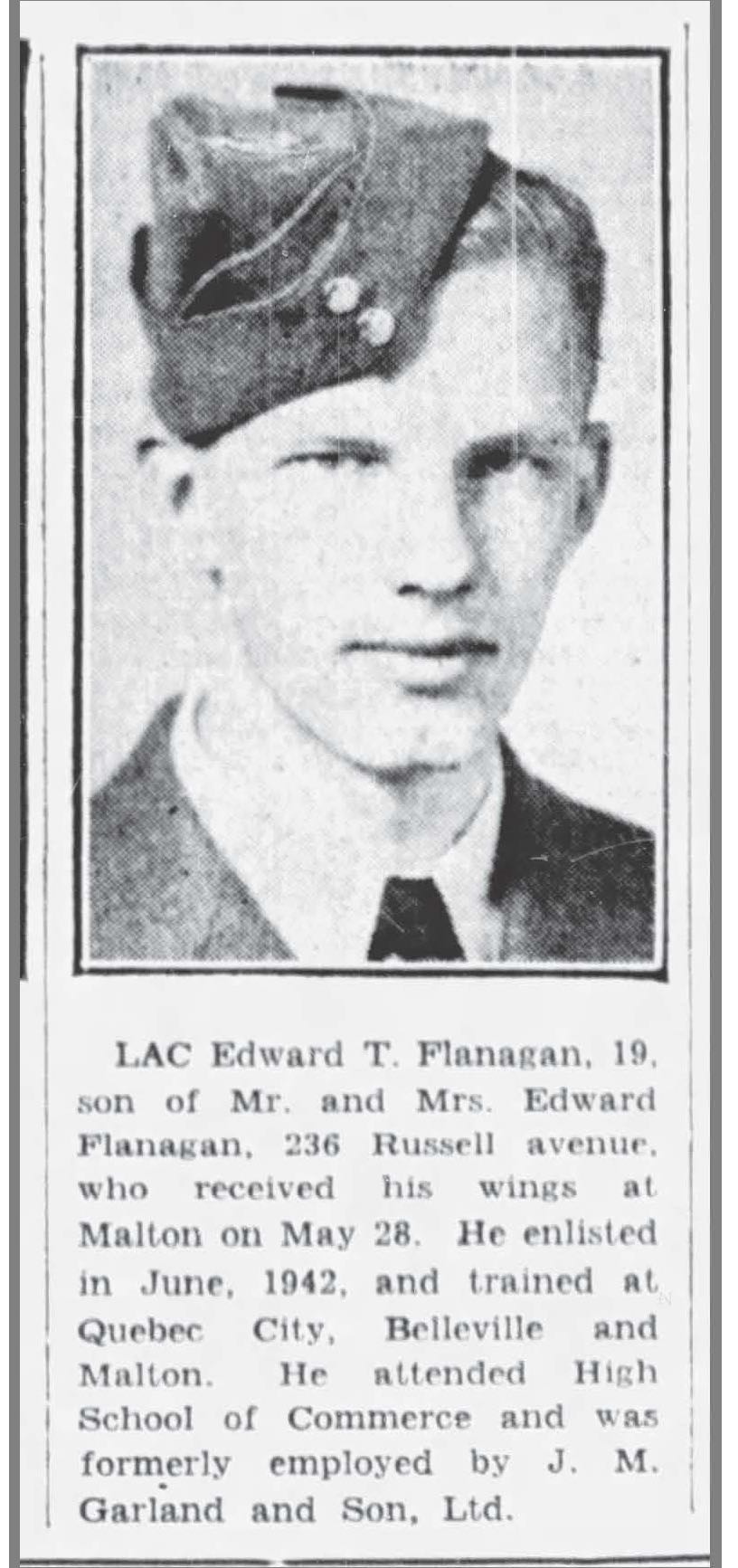 440 Squadron
Ed Flanagan was a pilot with 440 Squadron during the Second World War. He was from Ottawa, Ontario, the son of Mr. and Mrs. Edward Flanagan.
Flanagan earned his wings as a Sgt pilot SN R102774 at 8 SFTS on Course 62: August 15 - December 3, 1942. He reached the rank of WO2 until commissioned to P/O J89136 in July 1944. He reported to 440 Sqn for flying duties on 7 December 1944. He was wounded on the ground on 1 January 1945 during the Luftwaffe attack on B78 Eindhoven. He was away from the squadron for 3 months returning on 2 April having been on the books of 83 GSU while recuperating in the UK. Flanagan was promoted Flying Officer in May 45 but with effective date back to 28 January 1945. He was posted to 421 Sqn RCAF on 22 July 1945.
His activities between January 1943 and December 1944 are unknown. Logically, he would've spent about 3 months going through 3 PRC, OTU, 3 TEU and 83 GSU prior to going to 440; potentially arriving in the UK in August or September 1944. His WO2 rank suggests to me he flew in Canada in a home squadron or school, but this is merely a guess based on odds, he could've been an NCO pilot on a fighter unit in the UK also.