Hugh Kennedy O'Brien J18368
Unknown - 1998 (Approximate)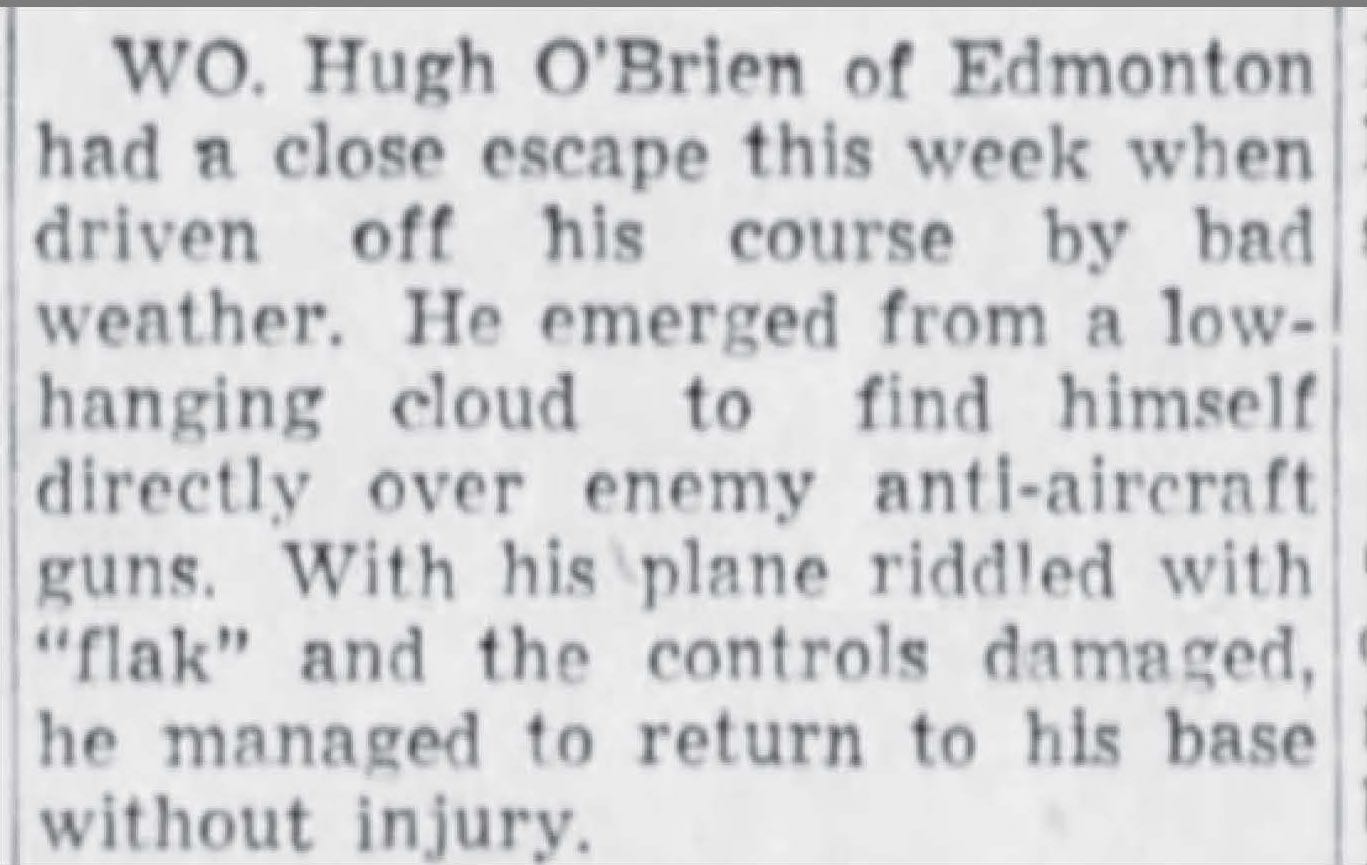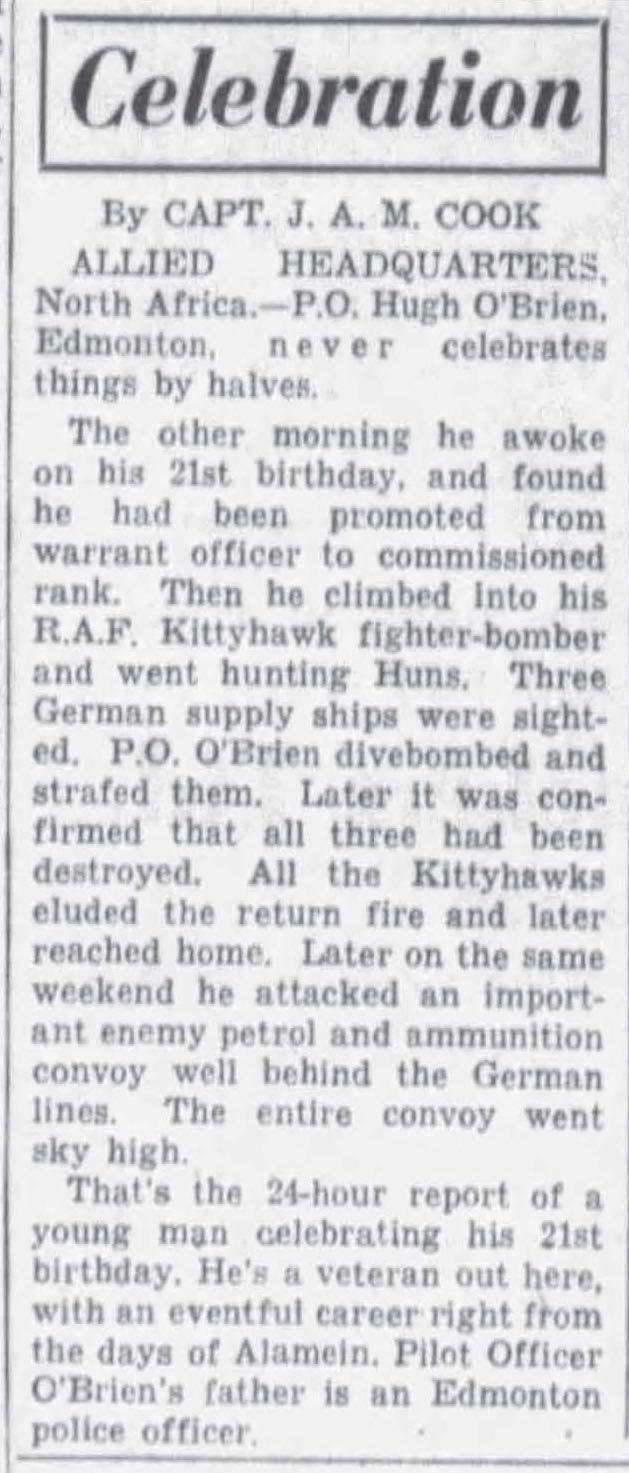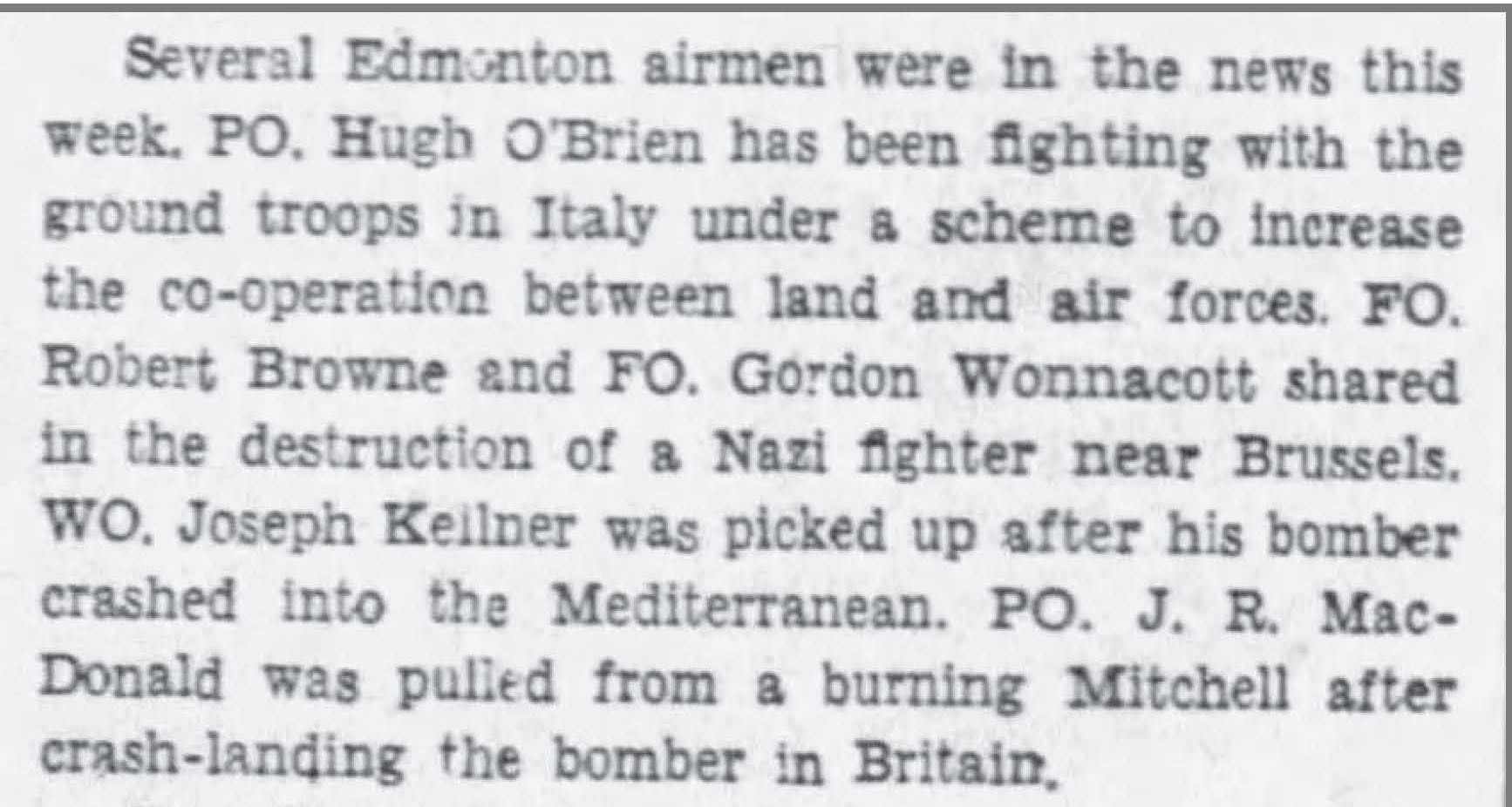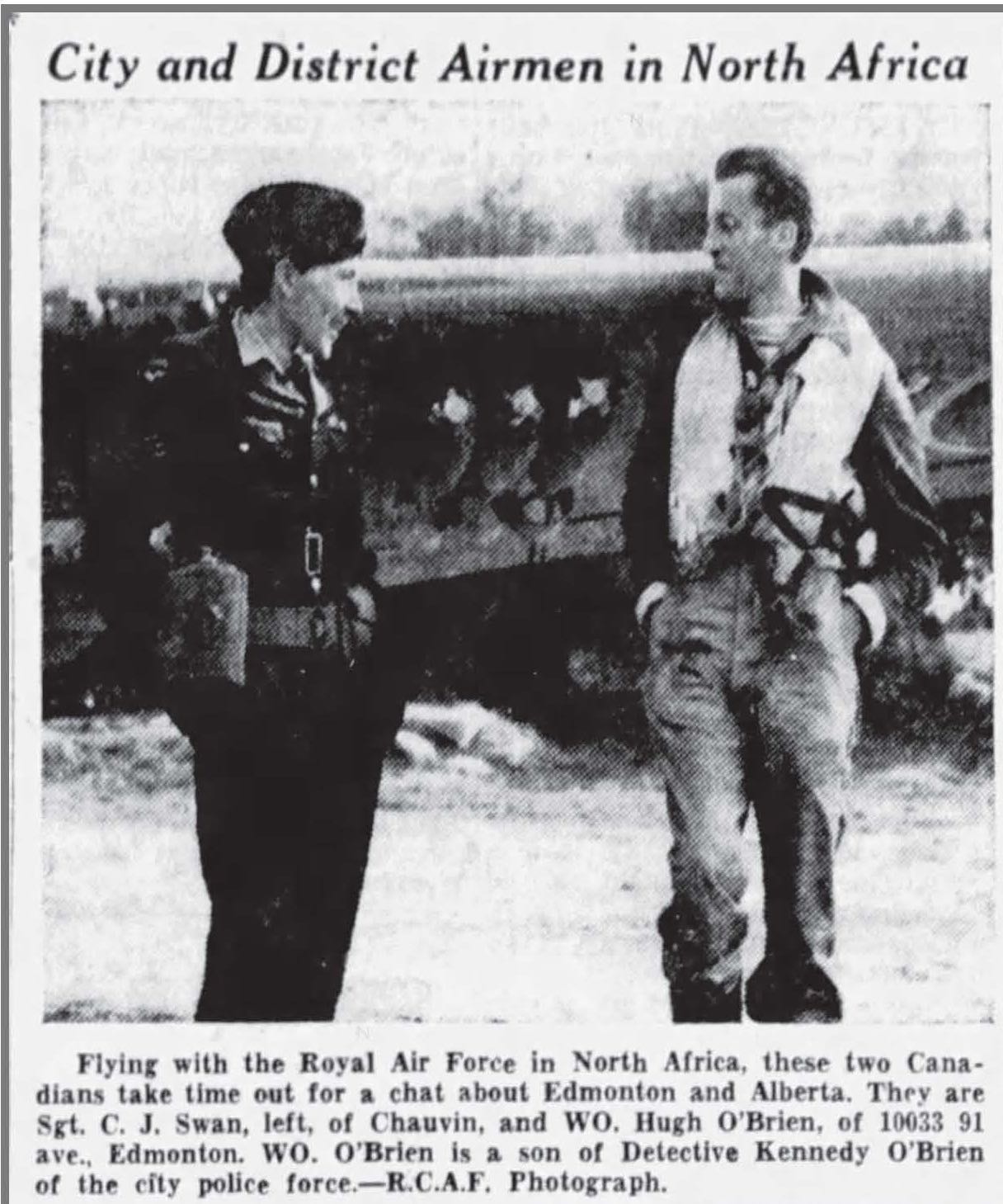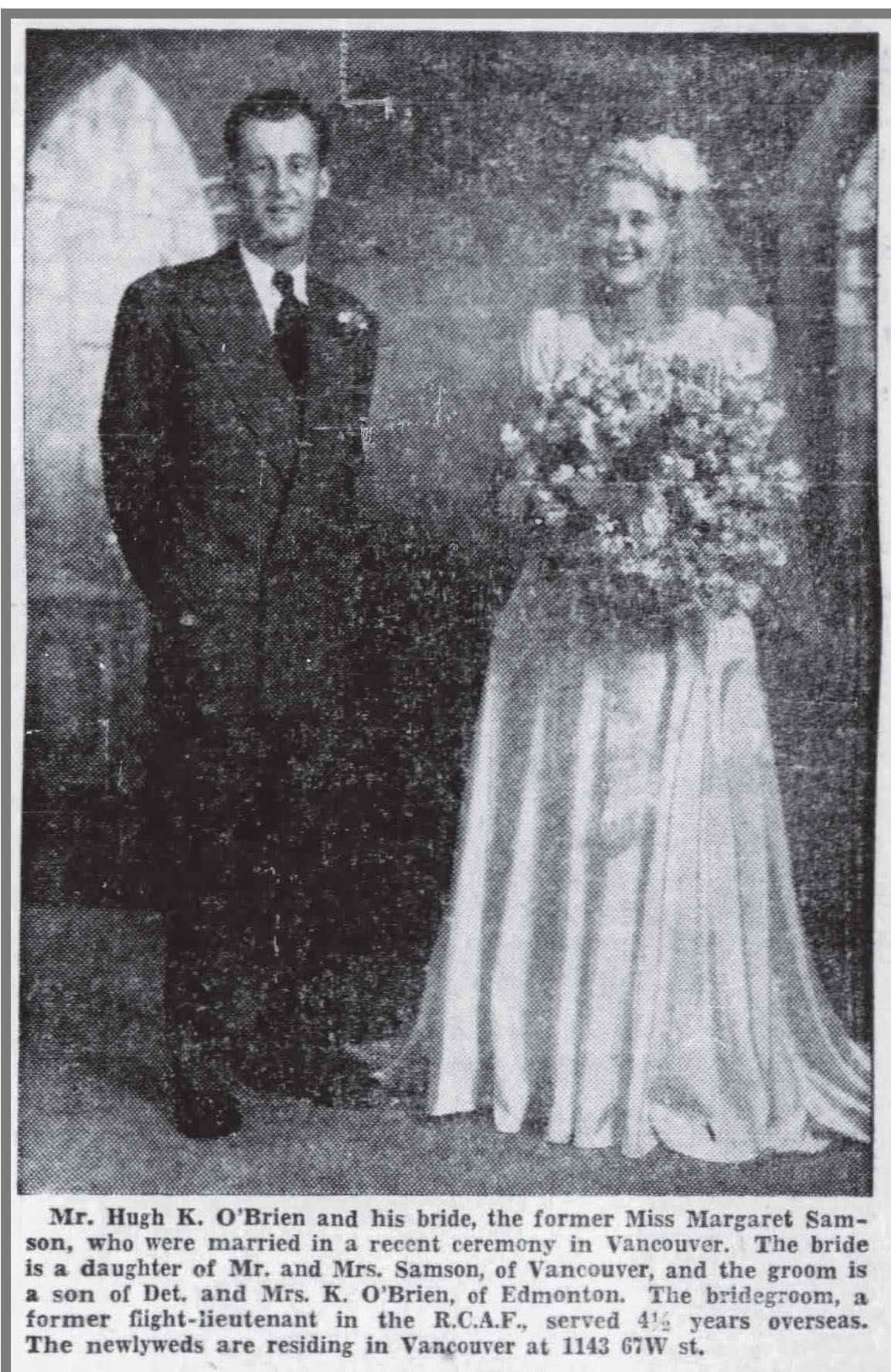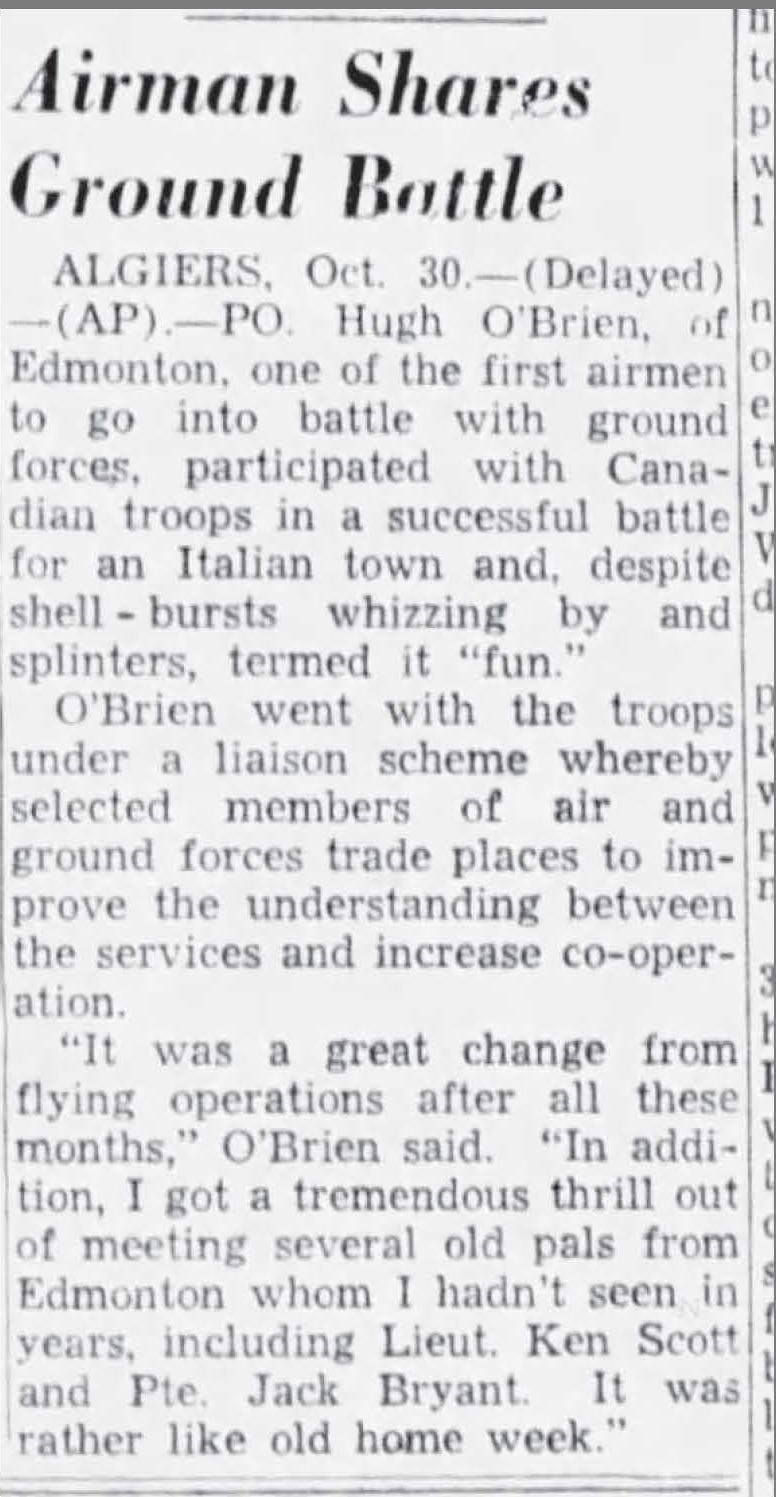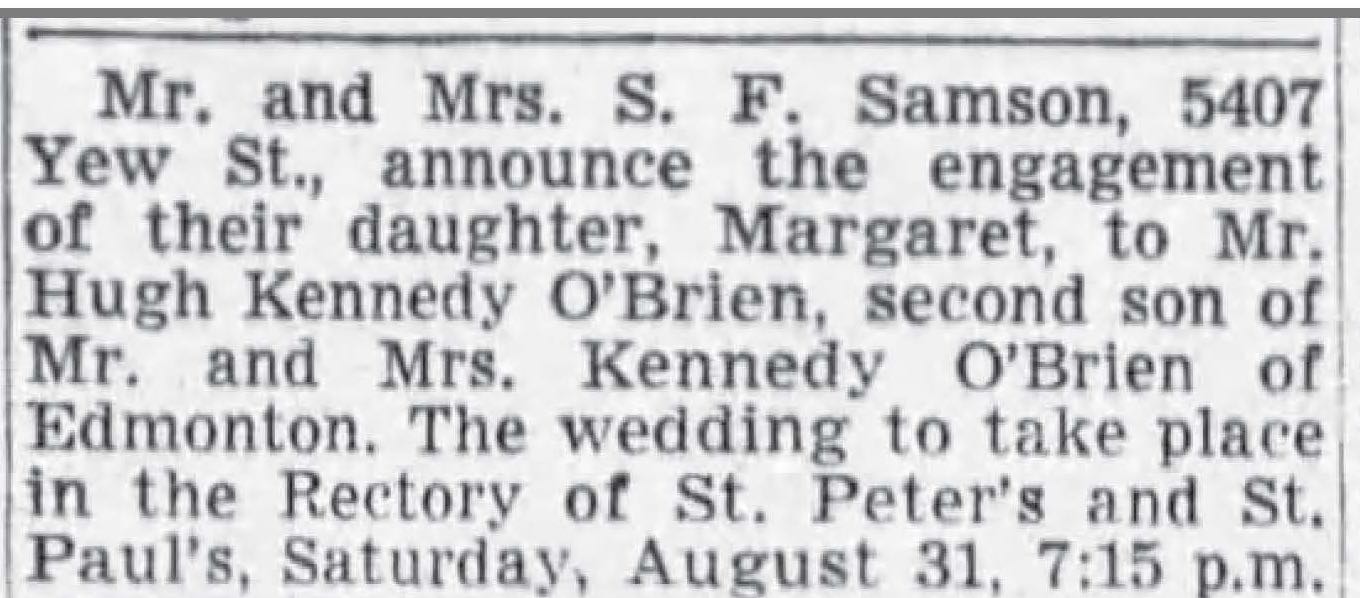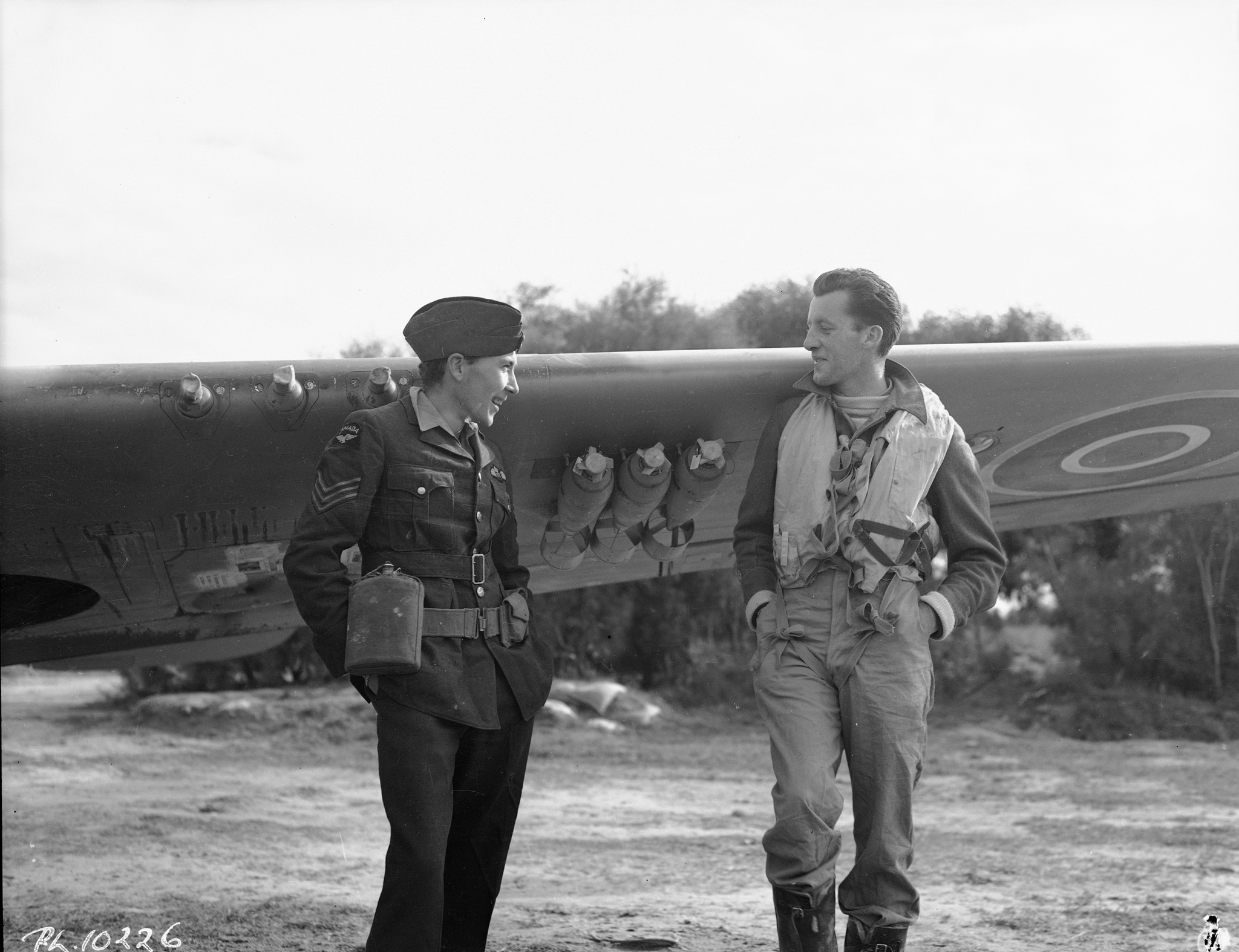 440 Squadron
F/O Hugh Kennedy 'Obie' O'Brien is noted as being a member of 440 Squadron in May 1945.
Hugh Kennedy O'Brien's residence upon enrollment: 10033 91st Avenue, Edmonton, Alta. His father was a police detective with the Edmonton Police. Hugh married Margaret Samson in 1946. They moved to Vancouver, then Victoria, settling in Seattle. Hugh died around 1998 and Margaret died in 2004. They had three children: Colleen, Theresa, and Sean, eight grandchildren and one great-grandchild, according to Margaret's obituary.
Hugh's NCO service number was R76535 (Sgt, FSgt, WO2, WO1). He was commissioned PO 19 May 1943 SN J18368 (PO, FO). He flew Kittyhawks in North Africa, Malta and Italy with 250 Sqn (RAF). His first op was on 10 October 1942; his last op on 3 November 1943. An article in the Edmonton Journal indicated he returned to Canada in 1944 for a leave, as he had a full combat tour. He may have been at #1 OTU in Bagotville but no date, so unknown if accurate, or if prior to departure for UK or between the two combat tours as instructor.
O'Brien was posted to 440 Sqn (RCAF) from 83 GSU on 6 February 1945. He flew on ops regularly with 440 to the end of hostilities in Europe and was posted out to BPC UK for repatriation to Canada on 16 June 1945.
Photo attached with this text: PL-10226 UK-3630 29 January 1943 Canadian with R.A.F. sqn. in the Middle East Standing near a bombed up kite somewhere in the Middle East are Sgt. C.J. Swan left of Chauvin, Alta., who recently arrived and is now with an R.A.F. Squadron in the Western Desert; and W/O Hugh O'Brien of 10033 91st Avenue, Edmonton. O'Brien has more than 60 hours of ops and recently had a narrow escape from enemy flak.