Ivar Lenard Gunnarson J88958
July 10, 1923 - June 21, 2005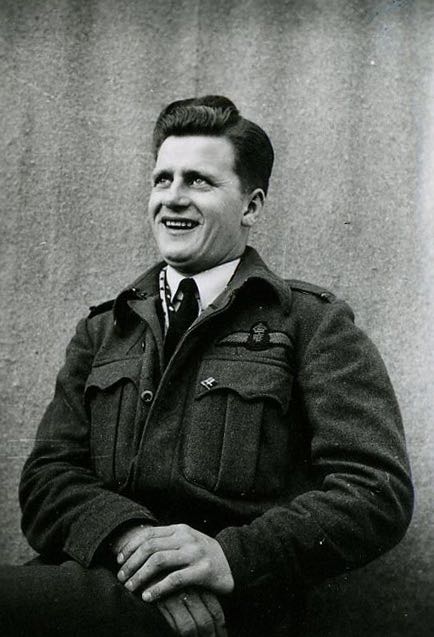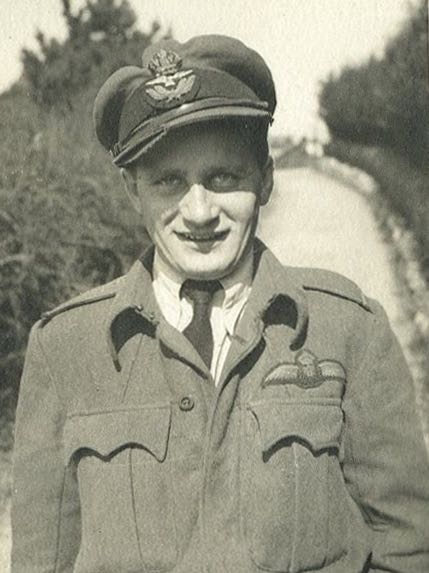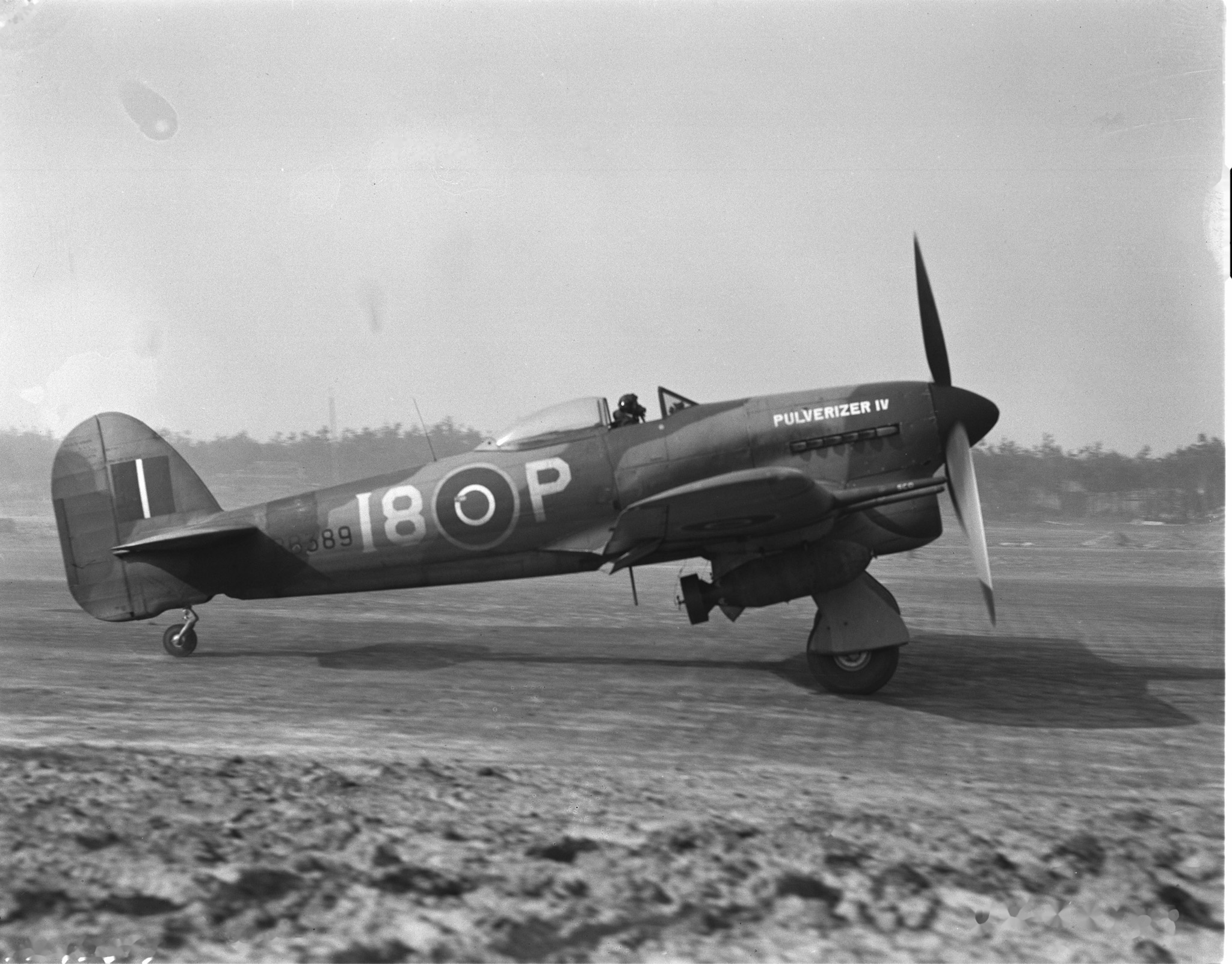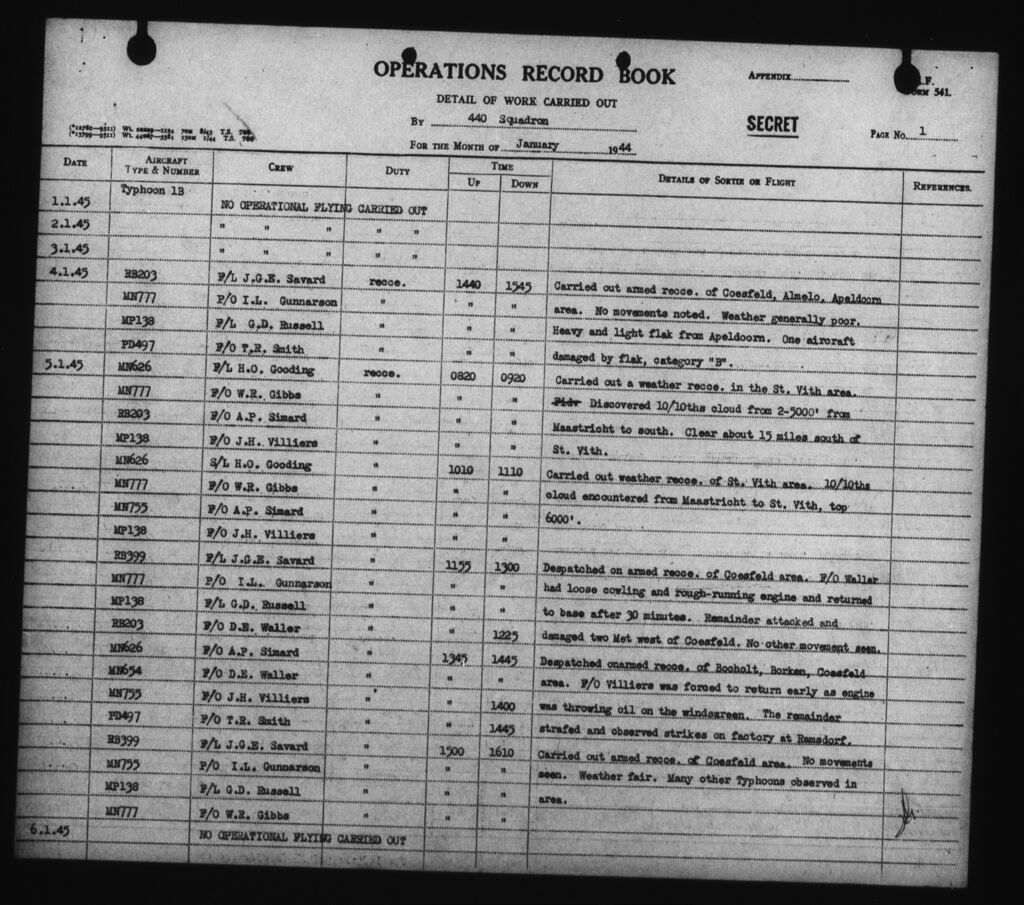 440 Squadron
Ivar was born in rural Manitoba, the fourth of fourteen children to Swen and Ebba Gunnarson.
Got his wings at 6 SFTS (Dunville) Course 64: 12 September to 29 December 1942
Arrived at 440 Sqd on 30 December 1944
Started flying on ops on 4 January 1945 (logbook page above)
Was still with 440 in August 1945 (disbandment)
Retired on 30 December 1945 (from Canada Gazette)
He joined the RCAF and served as a Typhoon pilot with 440 Squadron during the Second World War. His nickname was Gunnar.
Fellow pilot, Harry Hardy said, After I finished my tour, Gunnar came up to me to ask if he could have the Pulverizer. I gave it to him and he flew it after March 24, 1945 up until the end of the war. The famous picture of a pilot in the Pulverizer is Gunnar. We met up again at a Fighter Pilots reunion in Winnipeg back in the 1980s.
After the war, in the the 1950s, Gunnar opened Ivar's Grill and I.T. Grill in Manitoba, living above the restaurant, grocery and butcher shop.
He married Geraldine Harrison in Erickson, Manitoba in 1954.
While visiting his sister in the USA, Ivar saw new business opportunities and moved his wife and three children to Texas to start Gunnarson Outdoor Advertising in the early 1960s. He incorporated the maple leaf into the company's logo.
In 1996, he purchased and opened the San Marcos River Pub and Grill where there are many photos from Gunnar's wartime service on the walls.
LINKS: