James Garfield Gohl J8356
June 13, 1919 - June 12, 1944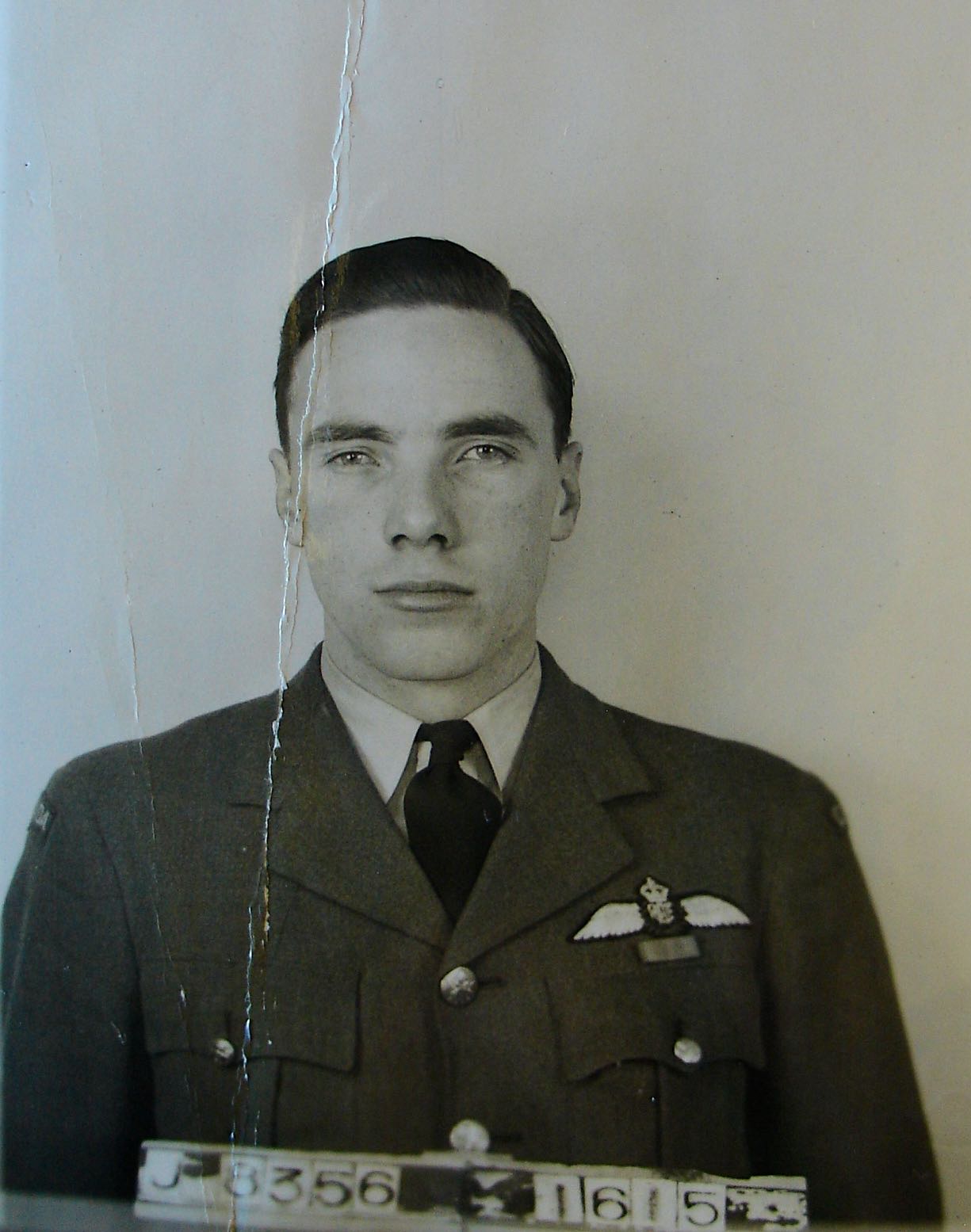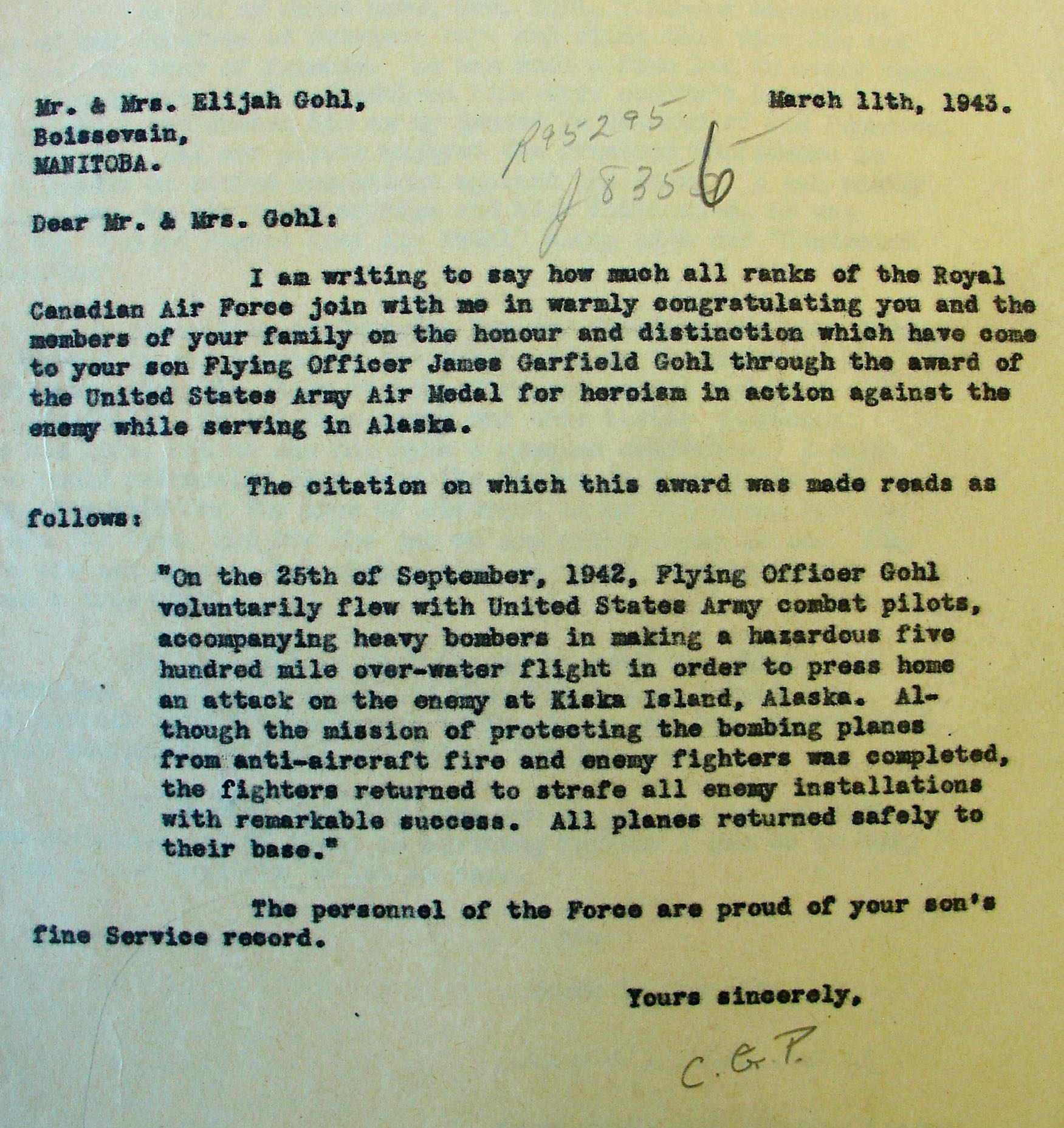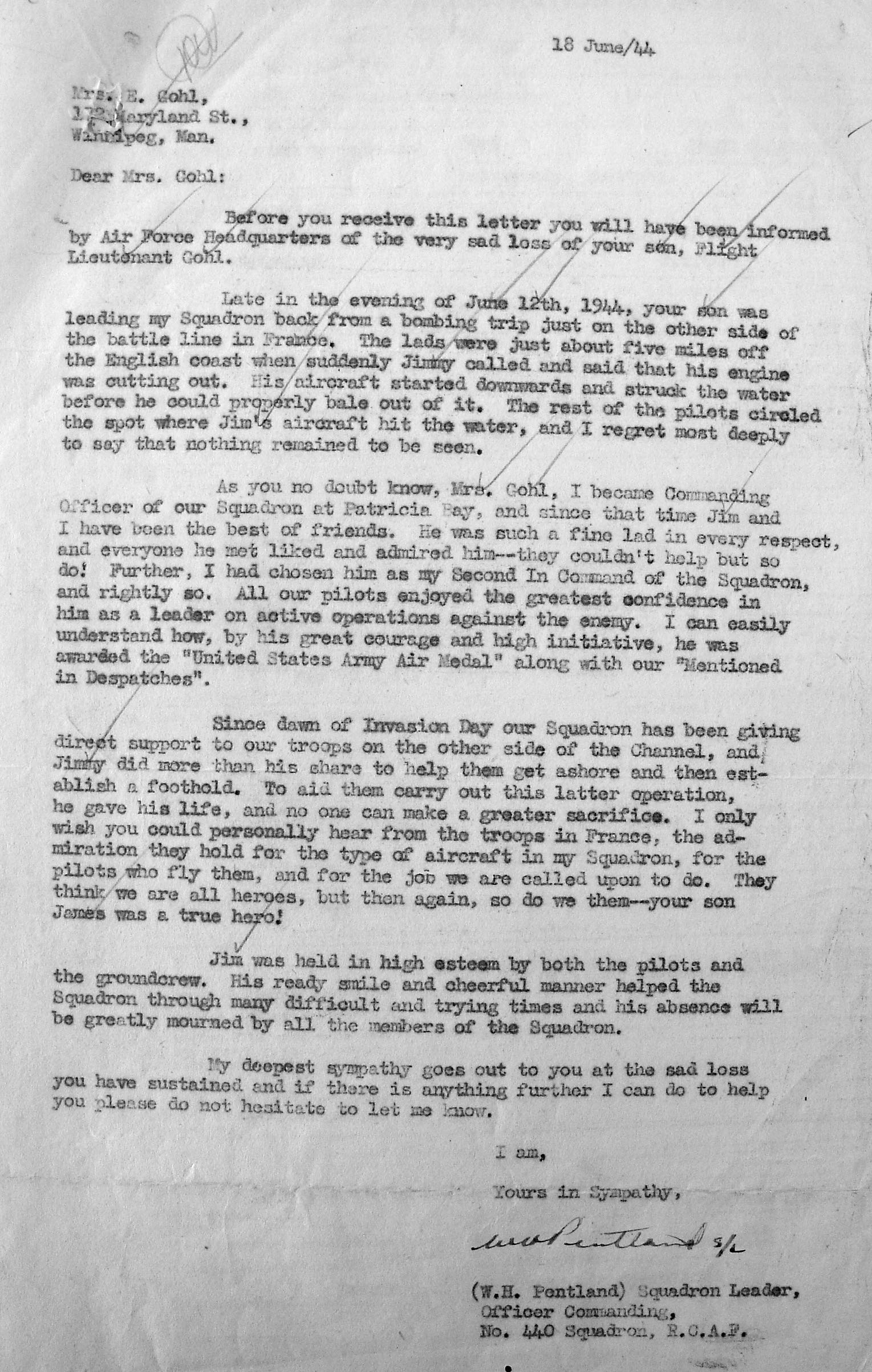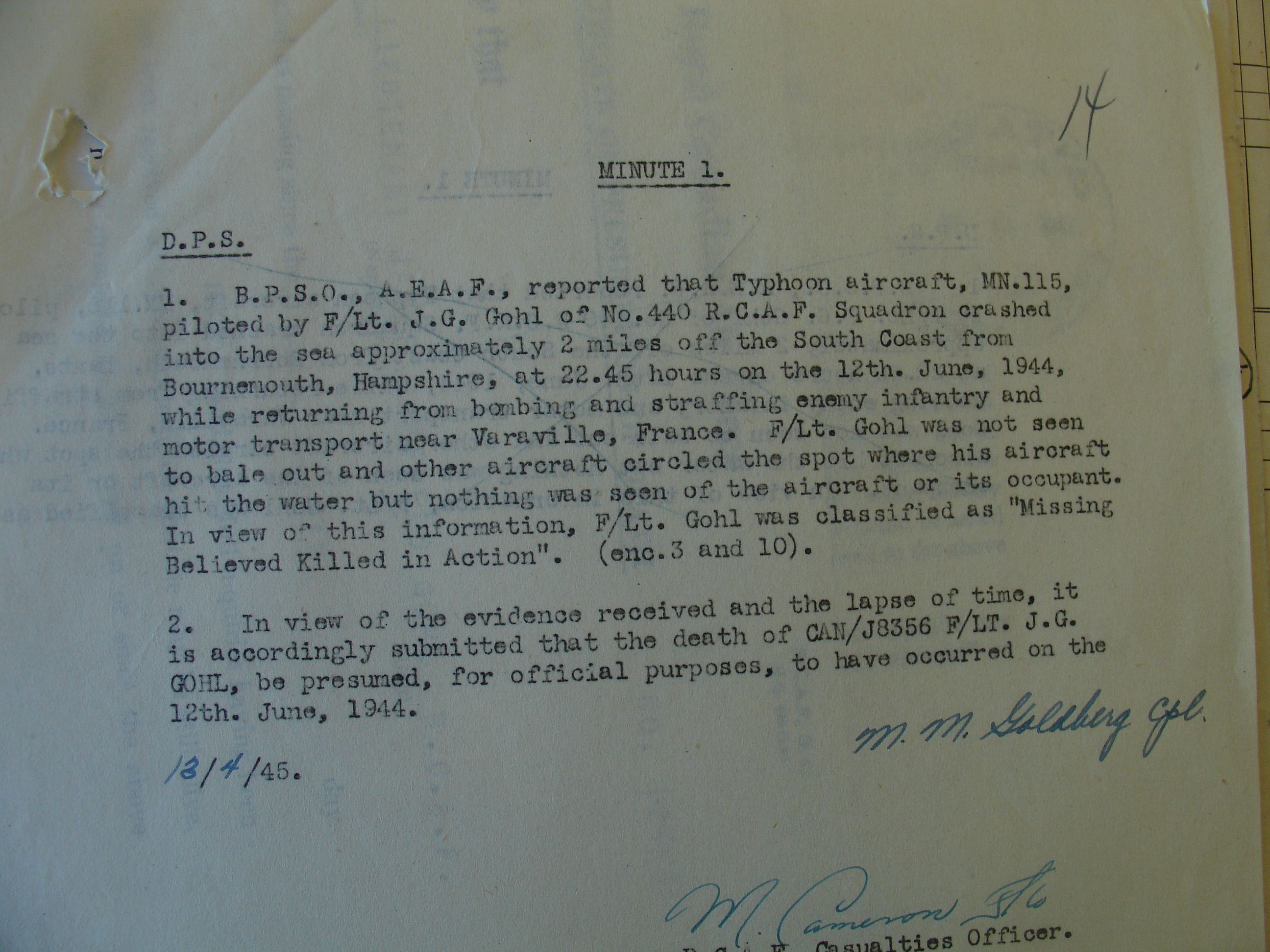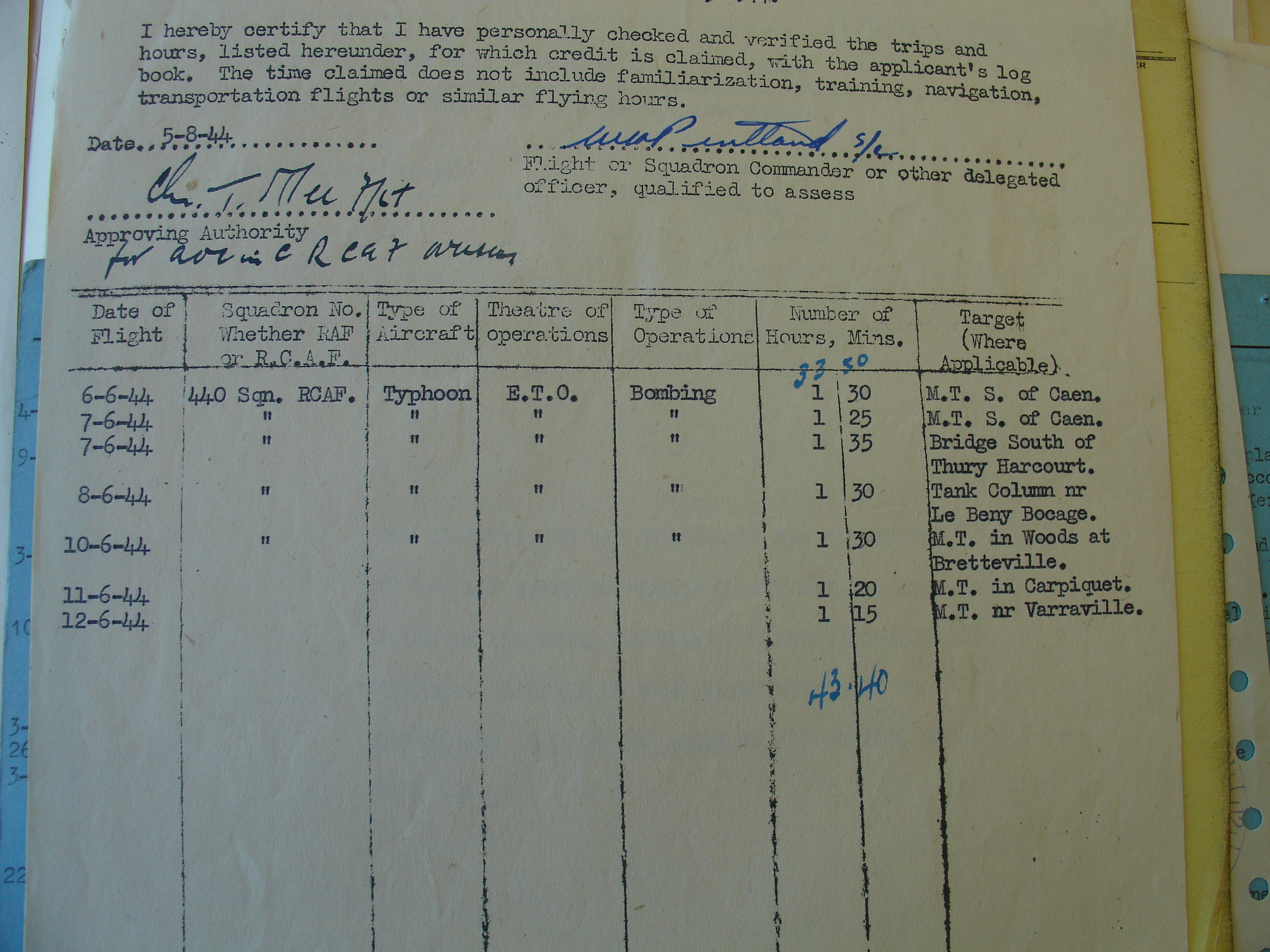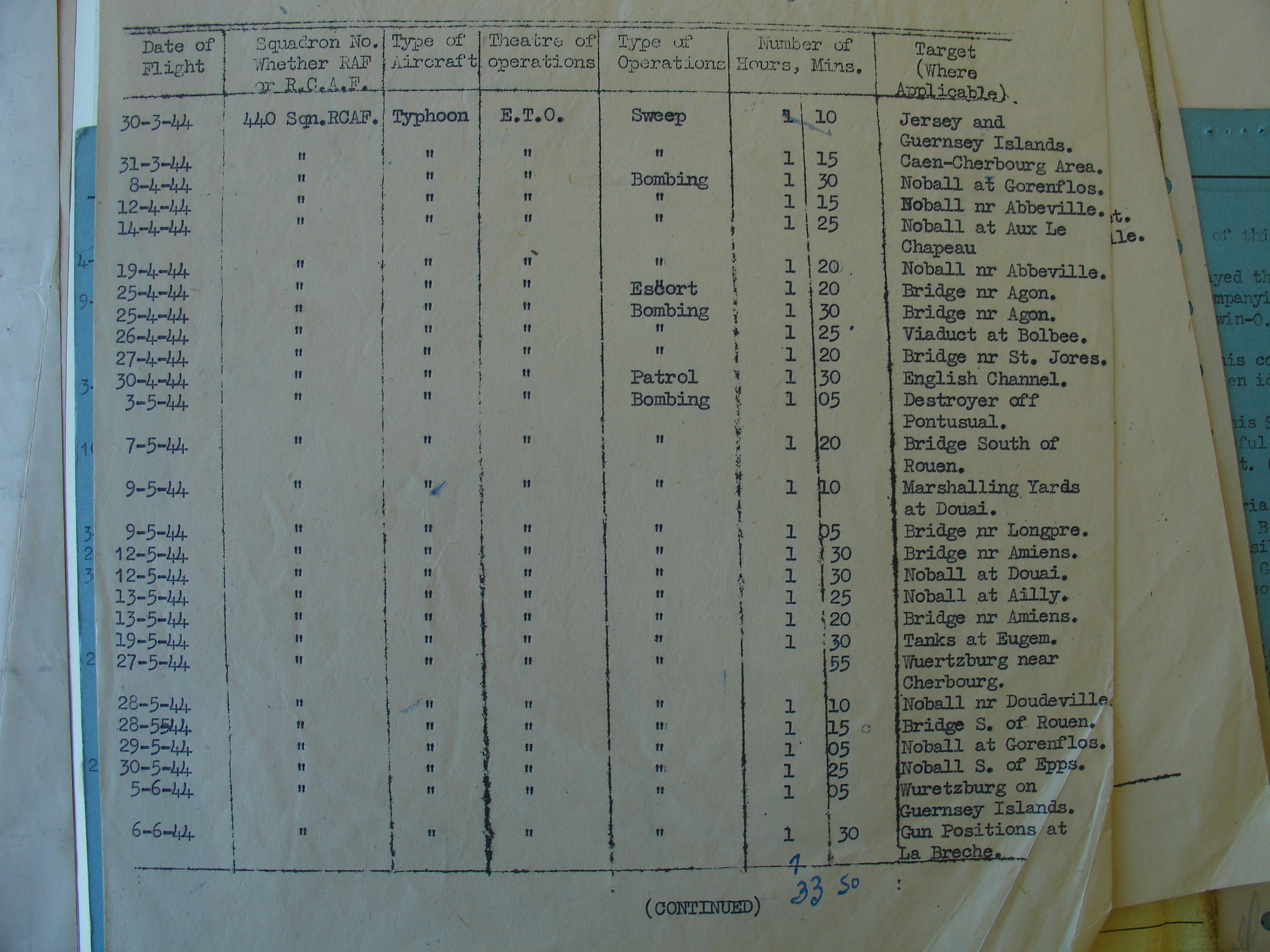 440 Squadron
James Garfield Gohl was the son of Elijah and Philippa Gohl of Winnipeg, Manitoba. He had two brothers (one in the RCAF) and three sisters. The family attended the United Church. He was a student in accounting, articling at a chartered accountant firm prior to his enlistment with the RCAF.
In December 1941, he was assessed as a "good type. He is interested in his work and should prove a satisfactory member of a Squadron." He had been part of 111 (F) Squadron arriving there November 8, 1941. He had an above average rating as a pilot. His conduct was "ideal". In August 1943, he was recommended for a Fighter Squadron Command. "He is well mannered and although very quiet, has a determined and forceful manner." By October 1943: "Gohl is an outstanding leader both on the ground and in the air. He is highly respected by all who serve with him." He was sent overseas on January 1, 1944. In March 1944 at 143 Airfield: "I have chosen F/L Gohl to act as second in command of my squadron. He possesses excellent administrative abilities and fine qualities of leadership. As soon as he possesses operational experience, he should be worthy of a squadron of his own." S/L Pentland
Pentland wrote a letter to Mr. and Mrs. Gohl on June 18, 1944, outlining the details of their son's crash in Typhoon MN115. "Late in the evening of June 12, 1944, your son was leading my squadron back from a bombing trip [attackig infantry and motor transport near Varaville, France] just on the other side of the battle line in France. The lads were just about five miles off the English coat when suddenly Jimmy called and said that his engine was cutting out. His aircraft started downwards and struck the water before he could properly bale out of it. The rest of the pilos circled the spot where Jim's aircraft hit the wtaer and I regret most deeply to say that nothing remained to be seen. As you no doubt know, Mrs. Gohl, I became Commanding Officer of our squadron at Patricia Bay and since that time, Jim and I have been the best of friends. He was such a fine lad in every respect and everyone he met liked and admired him. They couldn't help but so do! Further, I had chosen him as my Second In Command of the squadron and rightly so. All our pilots enjoyed the greatest confidence in him as a leader on active operations against the enemy. I can easily understand how, by his great courage and high initiative, he was awarded the United States Army Air Medal, along with our Mentioned in Despatches." He died one day before his 25th birthday. Gohl's body was not recovered from the English Channel.
In July 1947, Gohl's mother wrote asking about a broadcast her son had participated in the night he departed for overseas. She was hopeful to receive a recording of the broadcast -- they had moved and the first record had been lost. She was willing to reimburse the cost.
Gohl received the Award of the Army Air Medal from the US: "for heroism in action against the Japanese forces on September 25, 1942. On this date, [he] voluntarily flew with US Army combat pilots, accompanying heavy bombers in making a hazardous five hundred mile, over water flight in order to press home an attack on the enemy at Kiska Island, Alaska. Although the mission of protecting bombing planes from anti-aircraft fire and enemy fighters was completed, the fighters returned to strafe all enemy installations with remarkable success. All planes returned safely to their base." Kenneth Arthur Boomer, Robert Lynch and Harold (Hal) Gooding were also recognized for their gallant effort. Additional information: "As acting squadron commander in May and June 1943, he led his Squadron in further bombing and strafing attacks. Although bad weather prevented many sorties, by his personal example and enthusiasm, he kept Squadron morale at high level."
Hal Gooding, in a newspaper interview talked about Gohl. "A fine fellow. A good pilot. That was a big blow when James was killed. We were coming back off a trip and he was flying as my wingman. We had Bournemouth in our sights. He said, 'Hal, I'm gonna have to get outta this.' He'd lost his oil pressure. I said, 'Get the hell out.' I pulled over real close beside him. His parachute caught on the tail of his aircraft. I watched him go down. That shook me up pretty much But then you get back in there and go and it takes your mind off it." Gooding's son James is named after Gohl.
LINKS: