James Hughes Beatty J14471
Unknown - March 10, 1994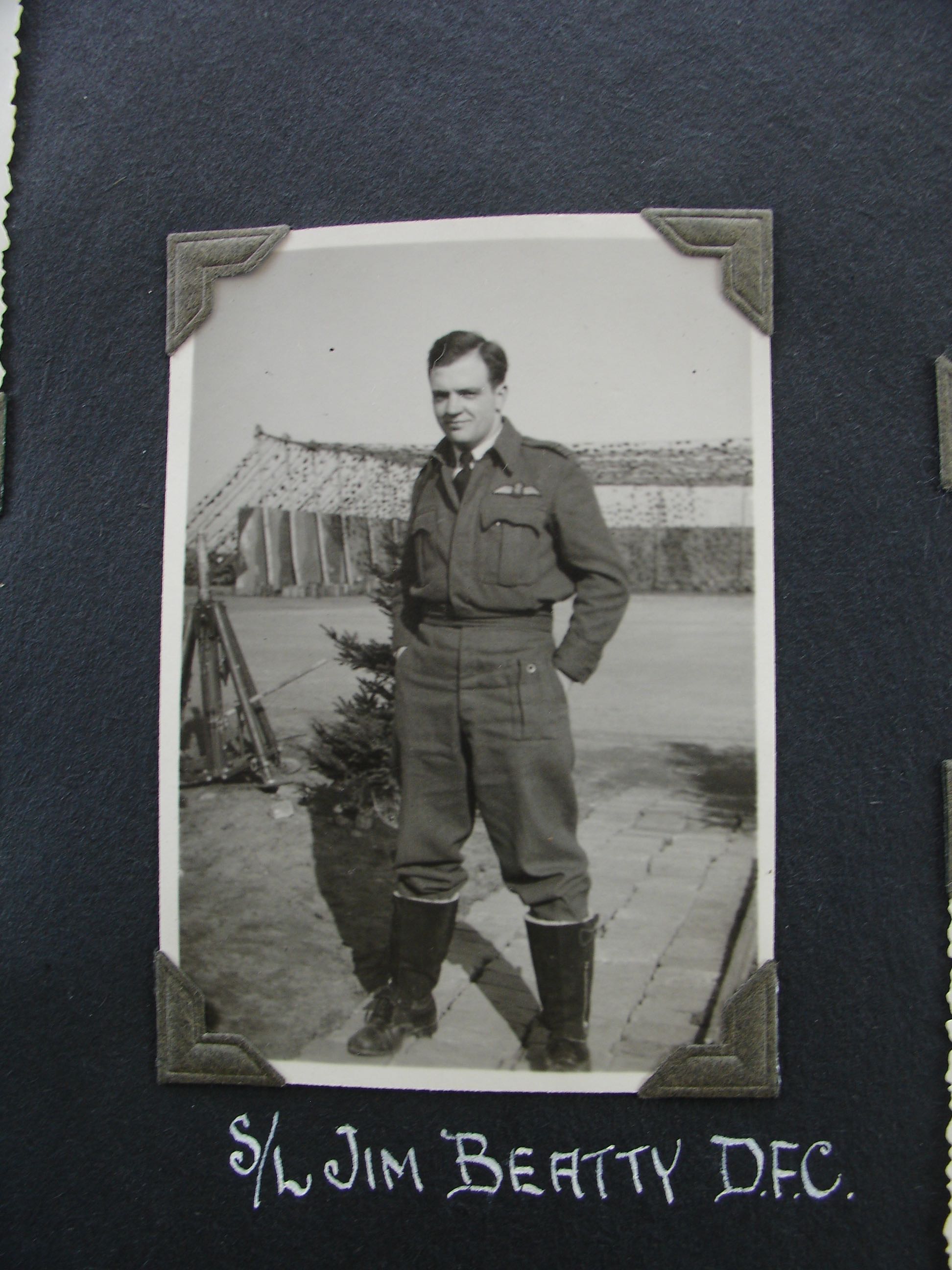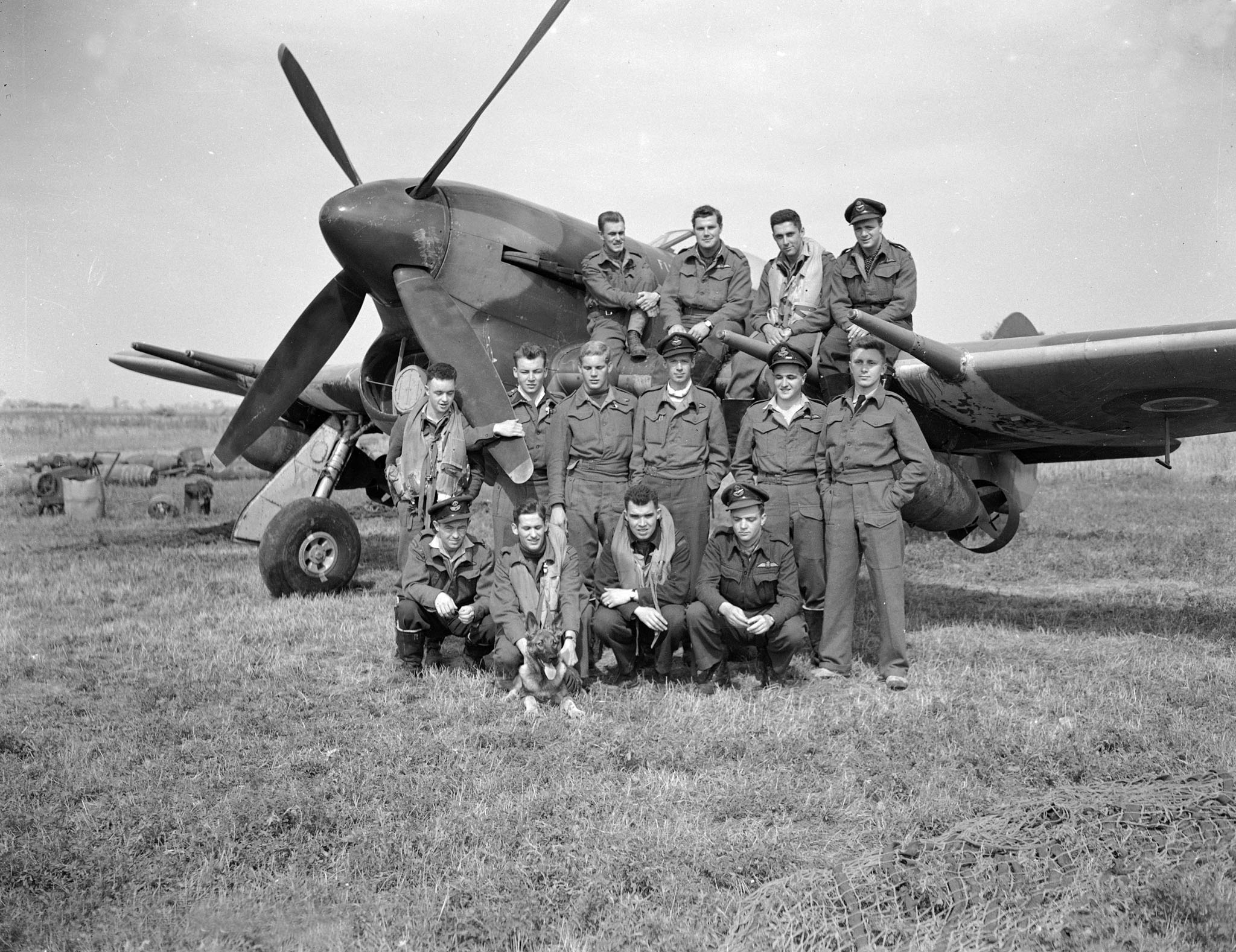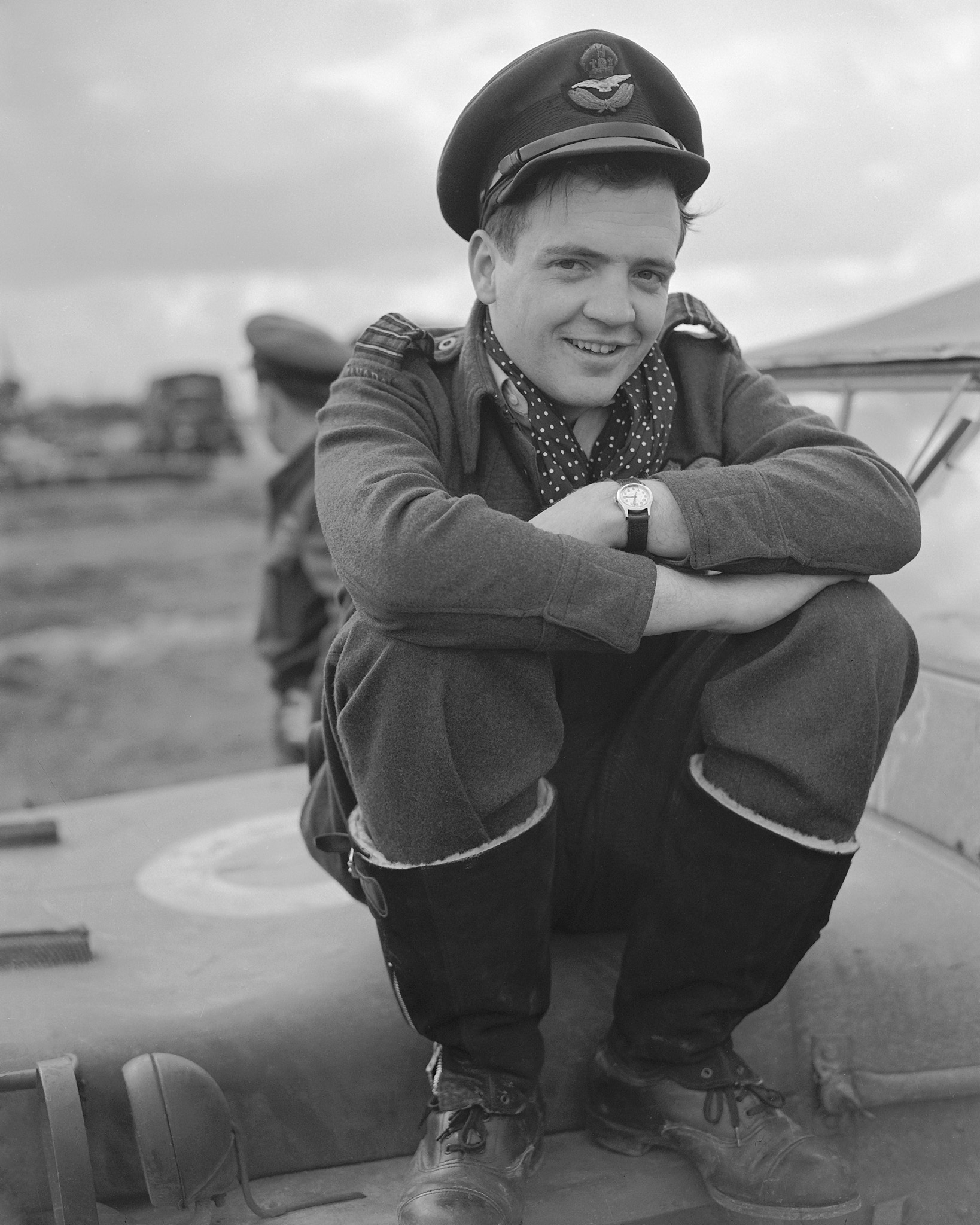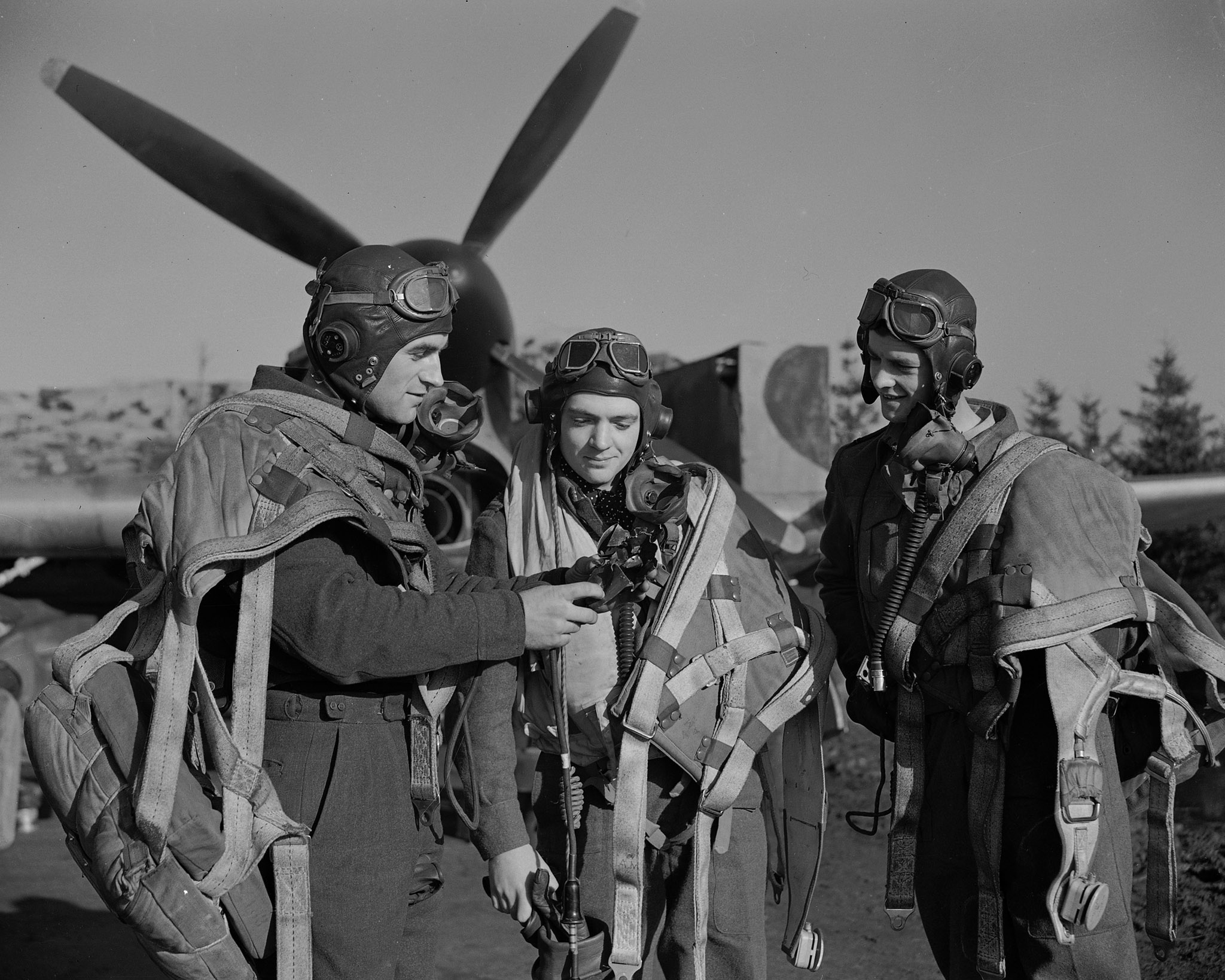 440 Squadron
James Hughes Beatty, A/S/L, DFC, was part of 439 and 440 Squadron. He was from St. Catharines, Ontario.
In a press release from February 1945, he was quoted as saying, "It's just like a small scale Flying Fortress attack." This was in reference to a new style of attack carried out for the first time against German towns in which re-inforcements were being held. Each aircraft carried multiple fragmentation bombs enclosed in a canister -- an explosive Molotoff cocktail -- and the pilots showered these new type anti-personnel missiles on a dozen towns near the Rhine. "After we bombed Udem, quite a bit of flak came up." Udem is due north of the rail city of Geldern, which had been a recent target of Typhoons with high explosive bombs.
James Beatty died in 1994 in his 72nd year. His obituary noted he was the Past President of the Kidney Foundation and served as a Squadron Leader in the Canadian Air Force during WWII and earned the DFC. Bob Fox noted in a memo to Harry Hardy, "Jim was indeed a most casual and likeable fellow."
In a newspaper article, dated March 11, 1994, St. Catharines Standard, "James Hughes Beatty, a Second World War hero who joined the RCAF as a teenager, died yesterday at Hotel Dieu Hospital after a lengthy illness. He was 71. The longtime south St. Catharines resident, who as awarded the DFC, left his studies at St. Catharines Collegiate in 1941 when he was only 17 to join the Allied war effort in Europe. 'He needed his mother's permission to join,' said his wife, Marie, because he was so young. 'He wanted very much to defend his country.' Despite his age, Beatty became a fighter pilot squadron leader, stationed first in Britain and then in Europe. By the end of the war, he'd survived 153 missions. 'The fighter pilots were a breed apart,' said Marie. Beatty had a change to receive his medal from the King at Buckingham Palace, but 'he didn't wait -- he came home,' she said. After the war, Beatty purchased his own construction company and later became a volunteer with the Kidney Foundation of Canada when he was diagnosed with kidney disease. He eventually became president of the local chapter. Besides his wife, Beatty is survived by a twin brother who was also a fighter pilot, a sister, three daughters, a son, and five grandchildren."
For more information about Jim Beatty, please read Typhoon and Tempest by Hugh Halliday as well as visit the 439 Squadron website.
Links: