John Davidson Flintoft J37127
January 13, 1924 - November 26, 2013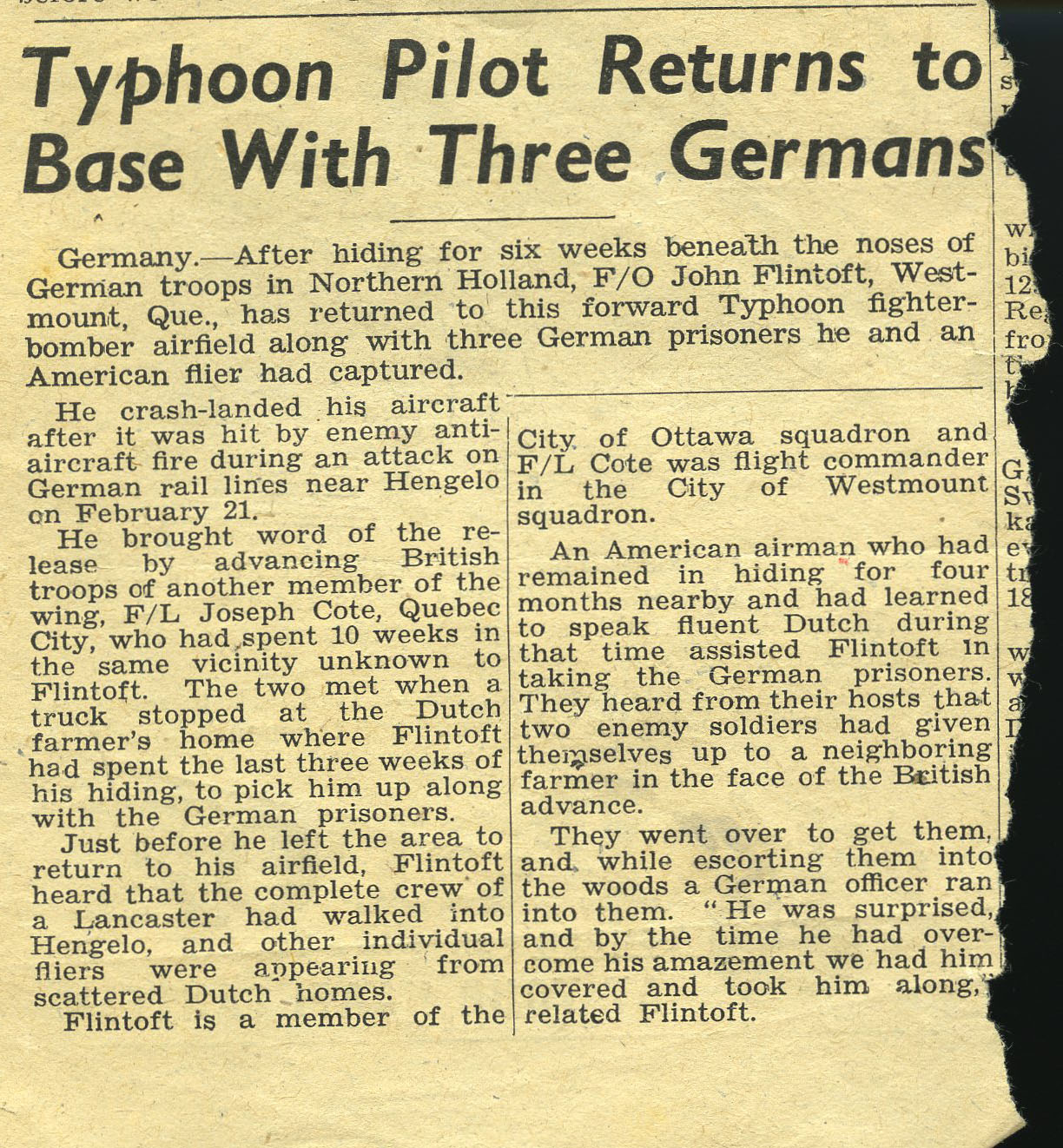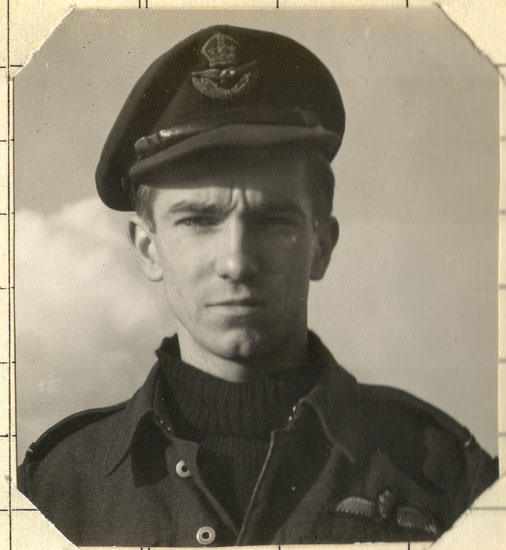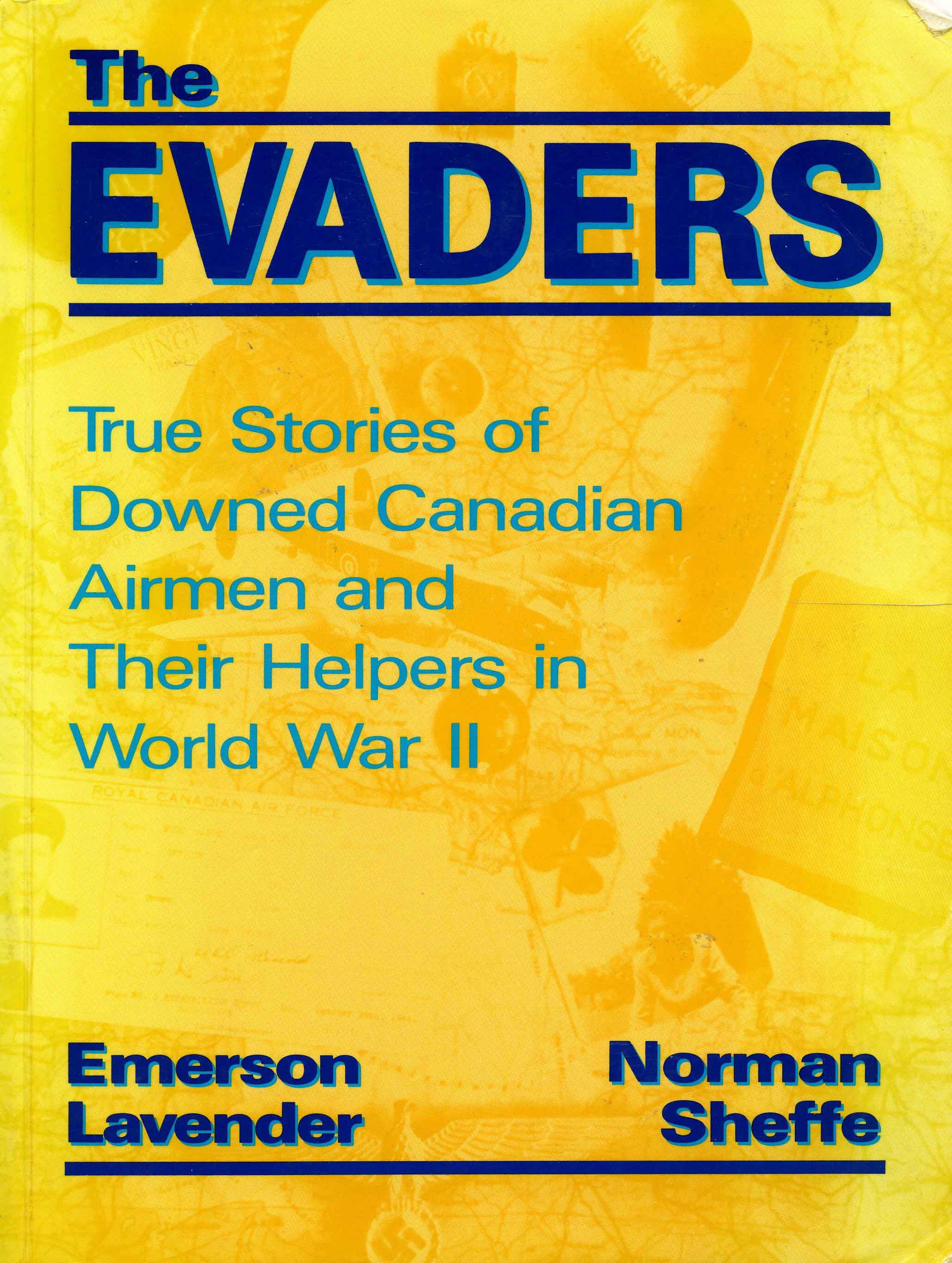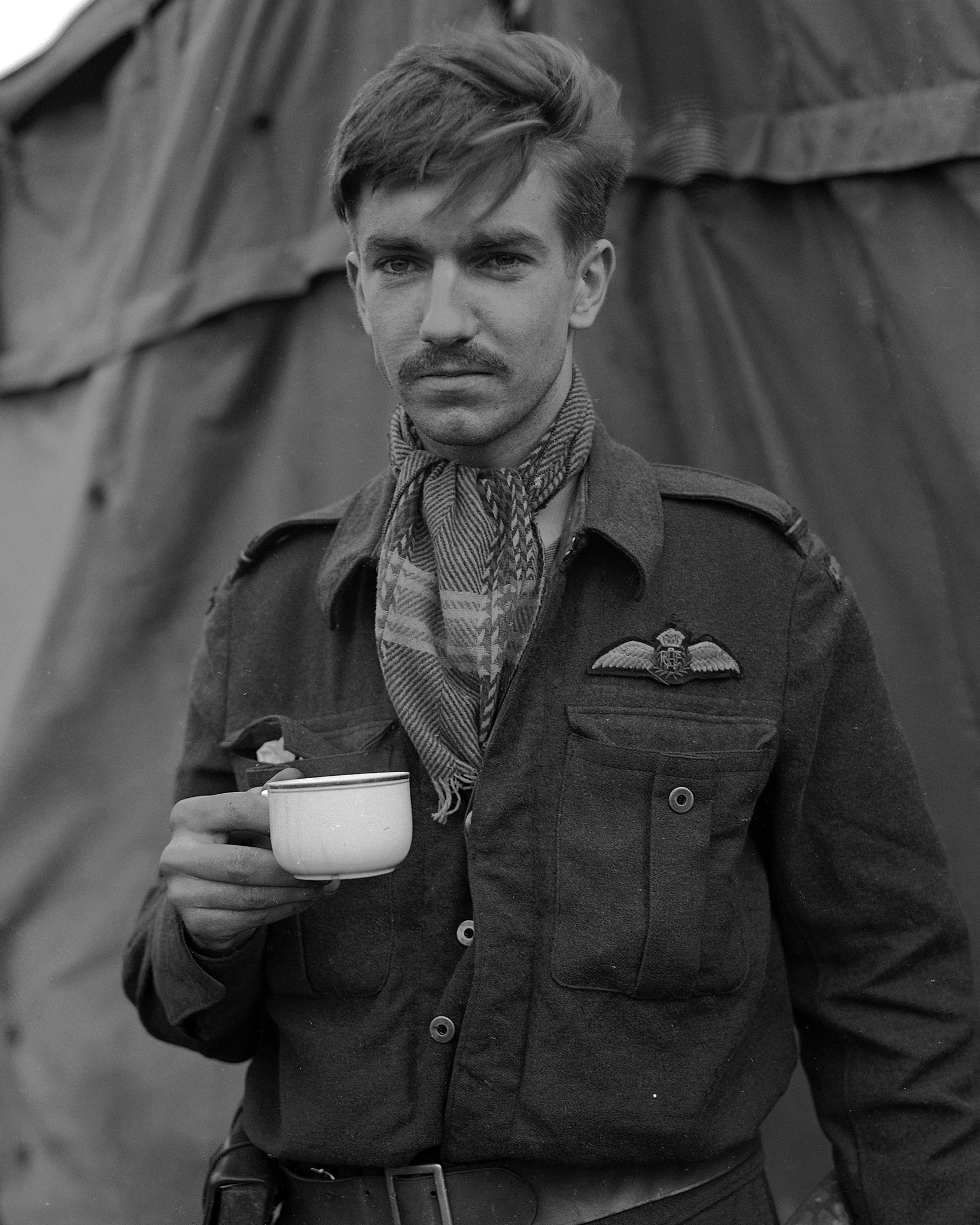 440 Squadron
John Flintoft was a pilot with 440 Squadron. He was shot down in February 1945 over Holland and evaded capture.
He reported for flying duty to 440 Sqn on 30 November 1944. (Probably from 83 GSU but unconfirmed.) He was shot down by flak on 24 February 1945. The Typhoon he was flying was PD592 coded I8-L, meeting up with British troops on 1 April. He was also bringing in 3 German prisoners. He returned to 440 Sqn on 3 April after hiding with Dutch families since being shot down. He retired from the RCAF on 17 September 1945.
In an RCAF Press Release dated April 1945: "After hiding for six weeks beneath the noses of German troops in northern Holland, F/O John Flintoft, 4305 Montrose Avenue, Westmount, PQ has returned to this Typhoon fighter-bomber airfield. he crash-landed his aircraft after it was hit by enemy anti-aircraft fire during an attack on German rail lines near Hengelo on February 21st. He brought word of the release by advancing British troops of another member of the wing, F/L Joseph Cote, Quebec City, who had spent 10 weeks in the same vicinity unknown to Flintoft. The two met when a lorry stopped at the Dutch farmer's home where Flintoft had spent the last three weeks of evasion, to pick him up, along with three German prisoners. In the lorry were other fliers who left their hiding places when they learned Hengelo had been liberated. Just before he left the area to return to his airfield, Flintoft heard that the complete crew of a Lancaster bomber had walked into Hengelo, and other individual fliers were appearing from scattered Dutch homes..An American airman who had remained in hiding for four months nearby and had learned to speak fluent Dutch during that time assisted F/O Flintoft in taking the German prisoners. The two heard from their hosts that two enemy soldiers had given themselves up to a neighbouring farmer in the face of the British advance. F/O Flintoft described the incident: 'We went over to get them and while we were escorting them into the woods a German officer ran into us. He was surprised and by the time he had overcome his amazement, we had him covered and took him along. Then we went into the woods and waited for our troops to come up. It was on Easter morning, and the Irish Guards came into Hengelo. The troops took us back to a signals section where they checked our identities. From there we were taken back by transport into Holland. When I got into that truck they sent to take us back, there was Joe Cote and a Canadian squadron leader. This American who came out with me had been living for four months in Hengelo in the home of a German woman whose husband was in the Wermacht.' F/O Flintoft remarked he did not have a cent in his pockets when he crash-landed, but came back with 75 guilders as a result of the generosity of Dutch civilians who had helped and hidden him."
Harry Hardy, fellow pilot from 440 Squadron, shared a few stories about John. "He used to fly tight to me on the way home. He scared me!" Harry explained that he had to write a letter to John's mother. He told her that it was an engine failure -- a technical problem. "John set me straight about what really happened to him at one of our reunions. He was shot down with a bullet in the engine. He wanted everyone to know that he was shot down instead of having to crash land. The underground took him in and hid him in the bush at first, then moved him to the house. He was singing on the balcony!"
More information about John Flintoft can be found in Typhoon and Tempest by Hugh Halliday on pages 114-116, 176, and 187. His story is also written up in the book The Evaders by Emerson Lavender.
LINKS: