John Francis Warrell J38833
June 25, 1924 - February 3, 1945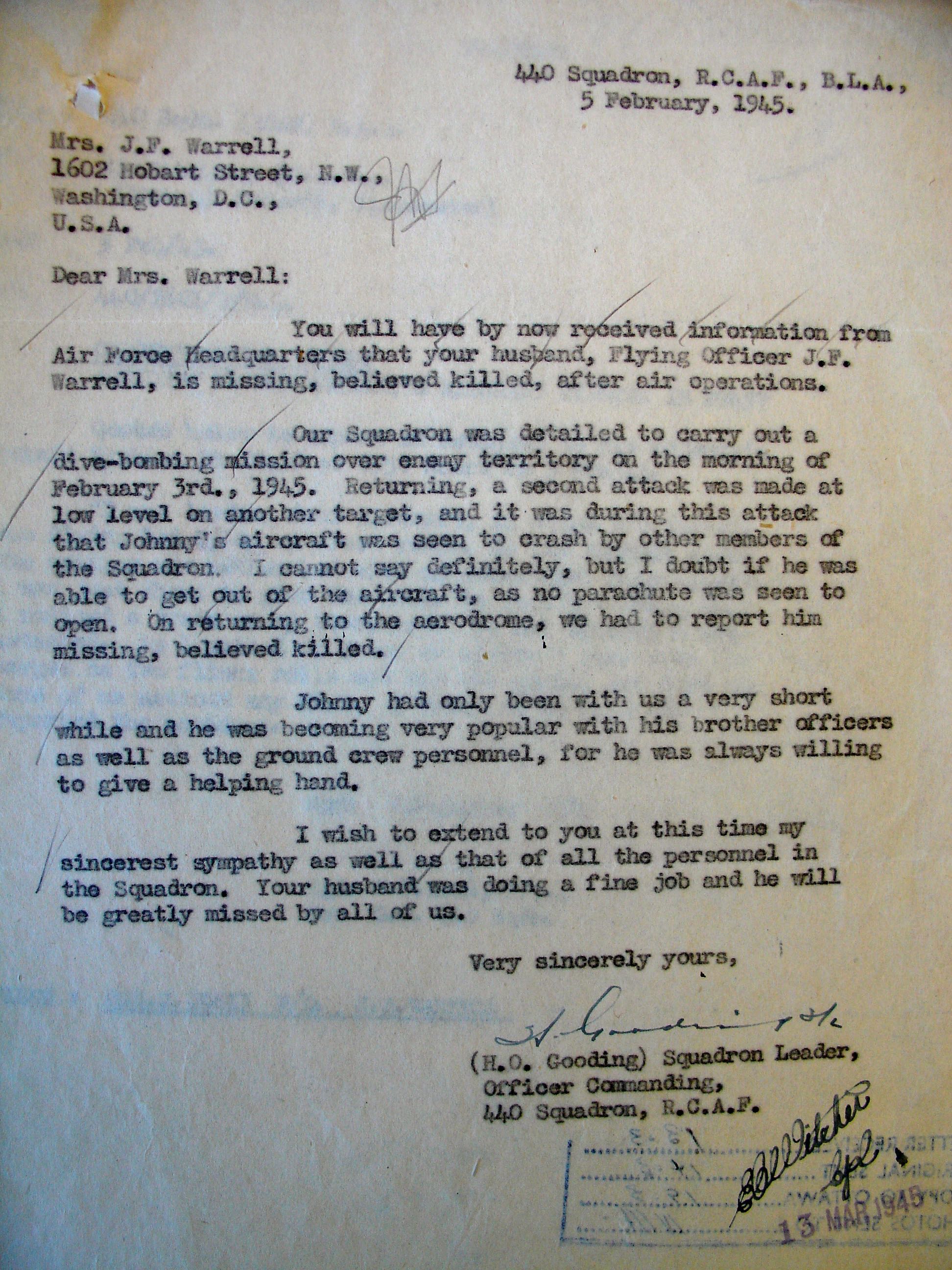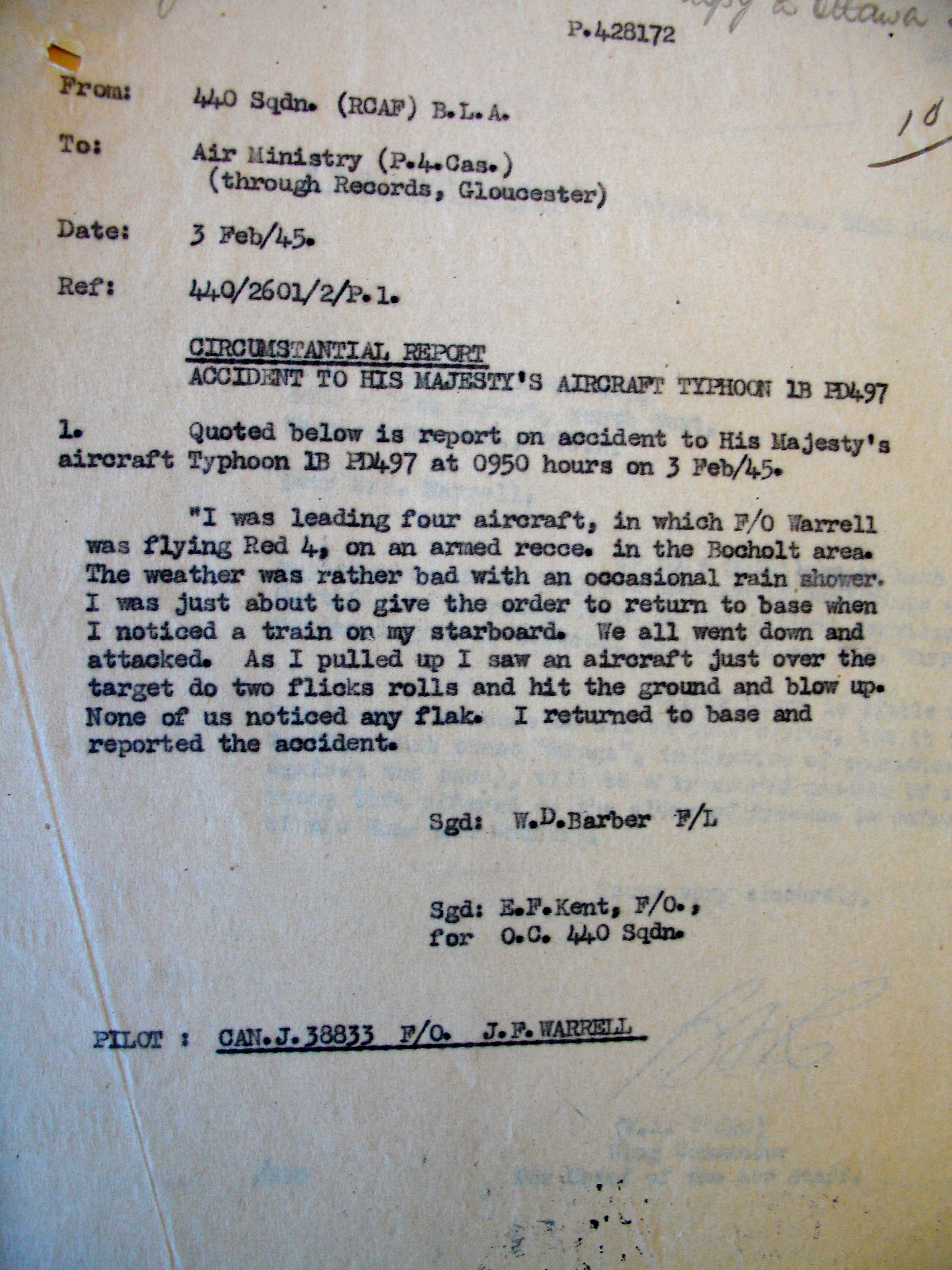 440 Squadron
John Francis Warrell was the only child of James Hyndman and Gladys Dixon Warrell (who remarried) of Teeswater, Ontario and the husband of Elizabeth Ann Warrell. They married on March 27, 1944 at Bolling Field, DC. John was a student and a farmer and wanted to join the police force after the war was over.
He received his wings and commission at Uplands on November 26, 1943. No photo of him was found in his files at the LAC, Ottawa.
Between September and November 1944, Warrell was at No. 61 OTU. "A good average pilot who is keen and willing. Shows aptitude to become a Section Leader with more experience. A good officer. Needs more practice in gunnery. No bombing due to bad weather." 85/100 in character and leadership.
On February 3, 1945, F/L W. D. Barber wrote his report about the crash that claimed Warrell's life. "Typhoon 1B PD497, February 3, 1945: I was leading four aircraft, in which F/O Warrell was flying Red 4, on an armed recce in the Bocholt area. The weather was rather bad with an occastional rain shower. I was just about to give the order to return to base when I noticed a train on my starboard. We all went down and attacked. As I pulled up, I saw an aircraft just over the target do two flick rolls and hit the ground and blow up. None of us noticed any flak. I returned to base and reported the accident."
On February 5, 1945, S/L Hal Gooding wrote to Warrell's widow who was residing in Washington, DC. "Our Squadron was detailed to carry out a dive-bombing mission over enemy territory on the morning of February 3, 1945. Returning, a second attack was made at low level on another target and it was during this attack that Johnny's aircraft was seen to crash by other members of the Squadron. I cannot say definitely, but I doubt it he was able to get out of the aircraft, as no parachute was seen to open....Johnny had only been with us a very short while and he was becoming very popular with his brother officers as well as the ground crew personnel, for he was always willing to give a helping hand."
Initially, Warrell was initially buried in Dingden and his remains were reinterred in the Reichswald Forest War Cemetery. His mother wrote two heartfelt letters to the RCAF asking for more information about her only son.