John William Lippert J27245
July 2, 1921 - June 30, 1944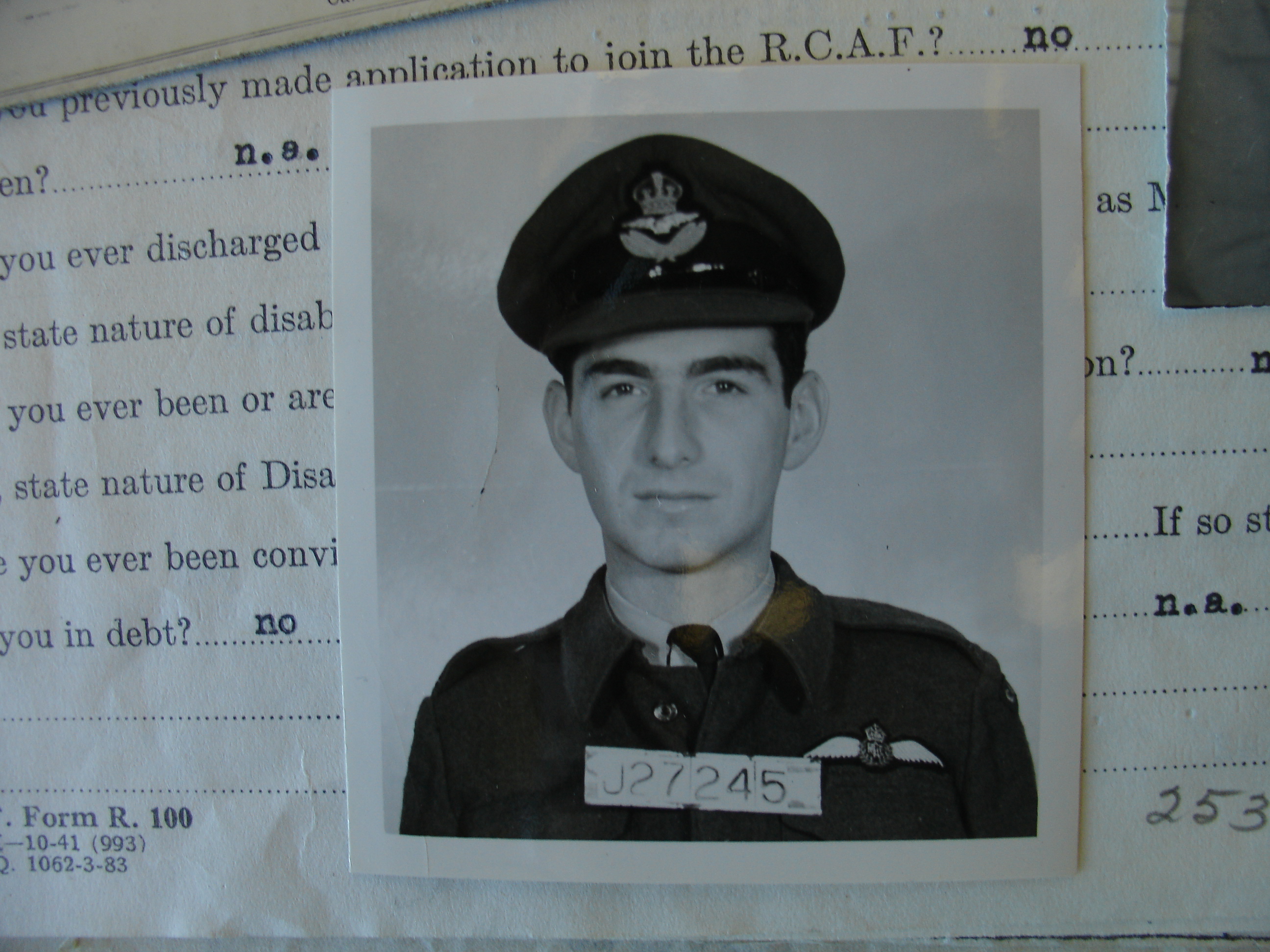 440 Squadron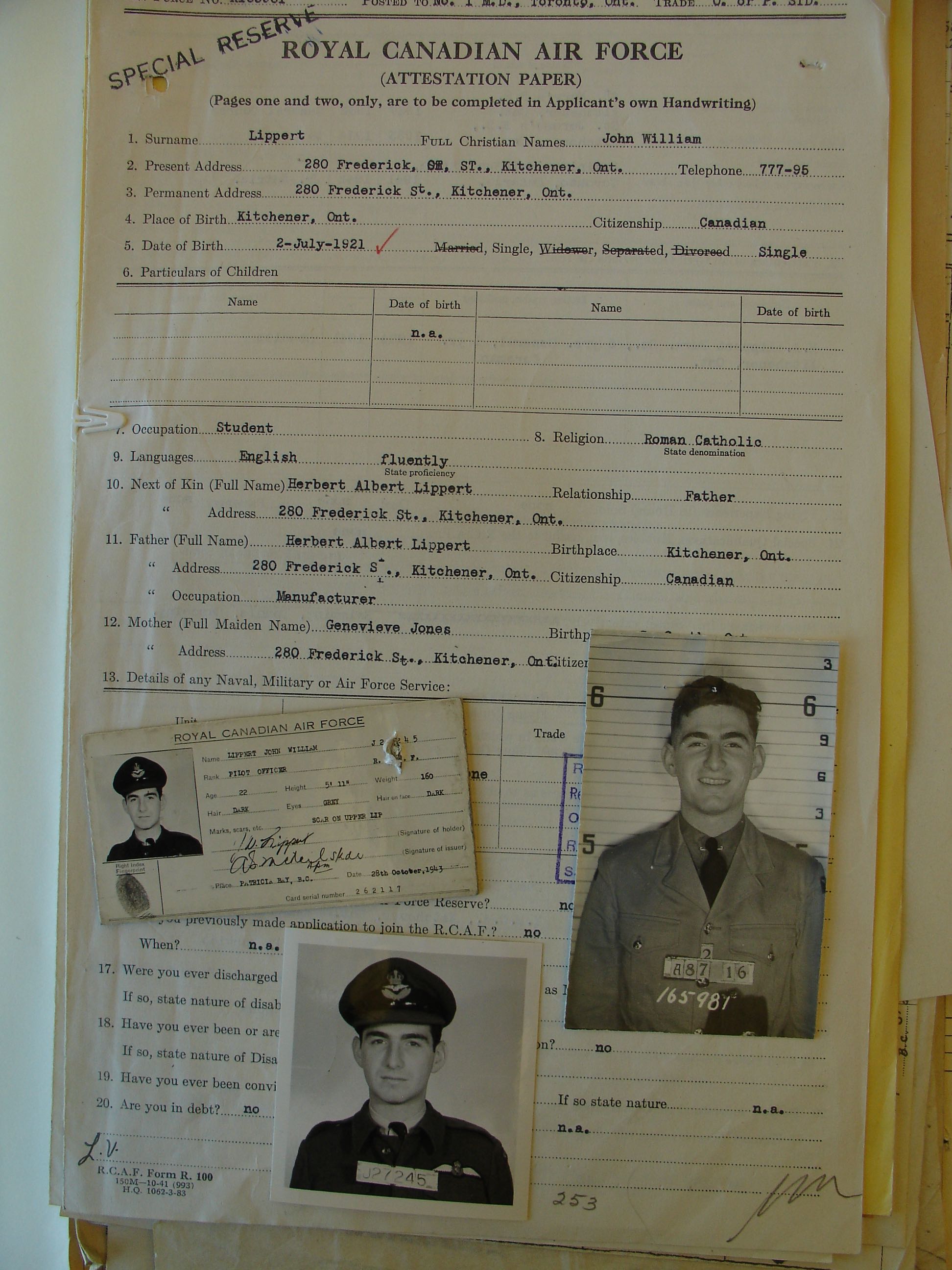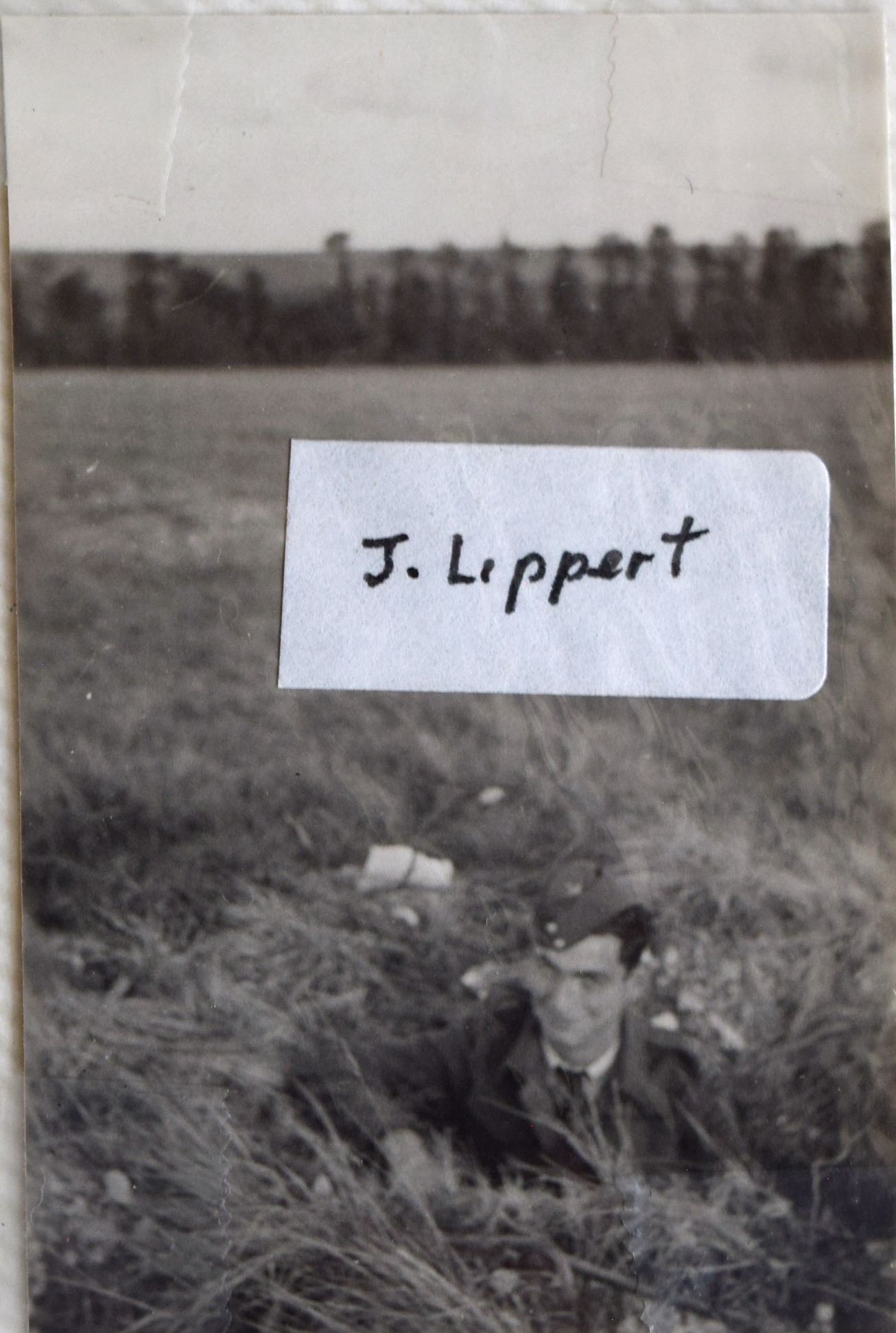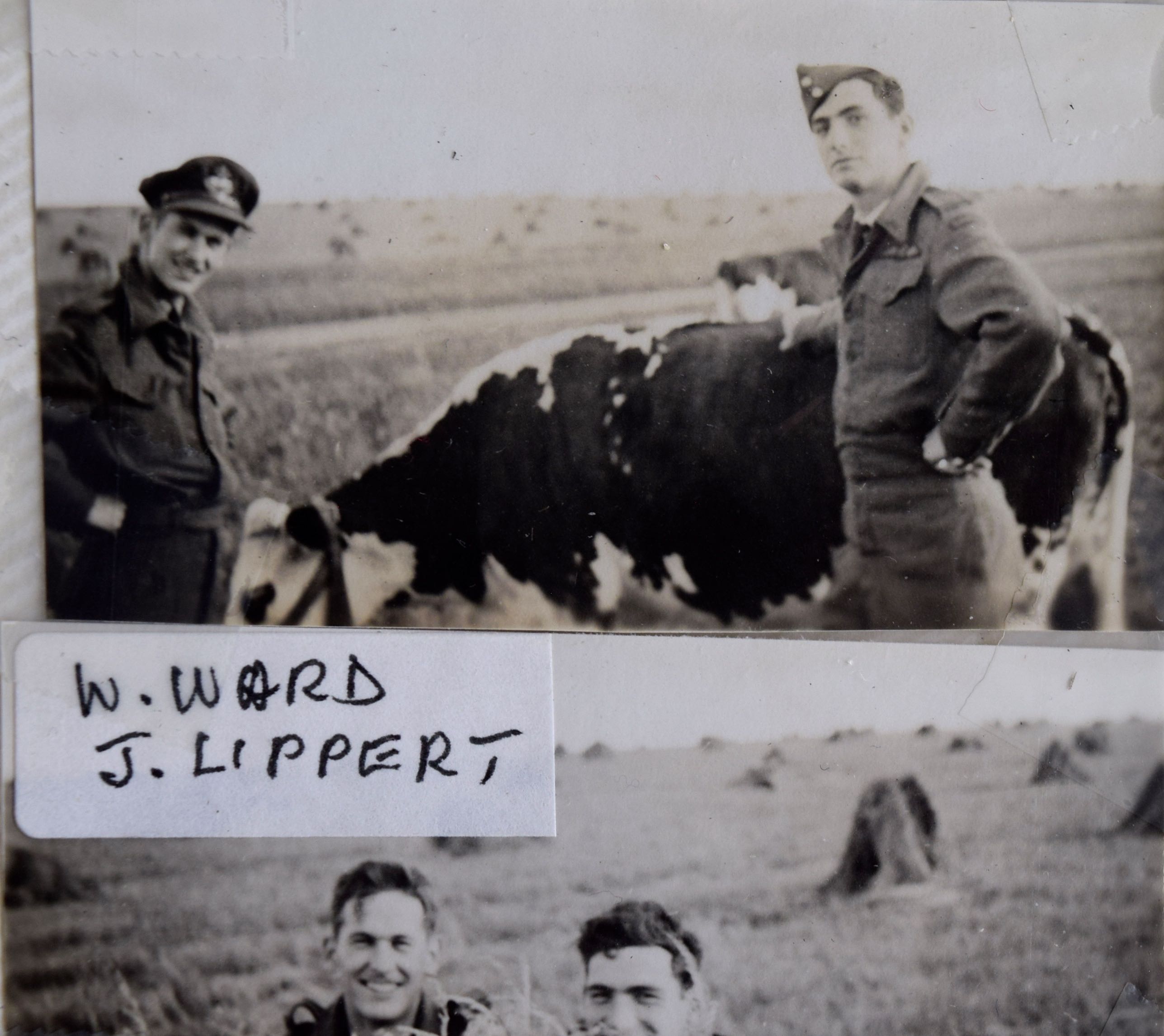 John William Lippert was the son of Herbert Albert and Genevieve Belle (nee Jones) Lippert of Kitchener, Ontario. He had six brothers and six sisters. The family was Roman Catholic. He was the foreman at his father's furniture manufacturing company: H. A. Lippert Furniture Co. in Kitchener, Ontario for one year and prior to that, from the ages of 13 to 19½: he did 'general' work. He wanted to be a surgeon or do commercial flying after the war.
F/O Stewart, 440 Squaron reported Lippert's crash of July 30, 1944: "The formation took off on a bombing trip at 1445 hrs. in the area north east of Bretteville. F/O Lippert was Blue 4 [Typhoon MN793] and I was Blue 3. Arriving at target, the formation dived through hole in layer of clouds. I looked back to see if F/O Lippert was still with me. All I could see was a large puff of smoke as if an explosion had taken place. I finished my dive then looked around on the ground but could see no sign of a wreck. No parachute was seen. I reported the accident on return to base."
S/L Pentland wrote to Mr. and Mrs. Lippert on August 4, 1944: "On 30 July, I was leading my squadron on a bombing mission approximately 5 miles south of the enemy lines. In order to reach our target we were forced to dive down through a hole in the clouds. John was flying the last aircraft in the formation, and after the rest of us have dived, we could no longer see him due to the cloud. When we returned to base and landed, he was not with us, and so we have been forced to post him as missing. Most unfortunately we know no details of what happened to John...Your son, Herbert, visited us yesterday and I gave him a similar account of what occurred. John is a very good pilot...he was admired and respected by both his fellow pilots and our ground crew."
January 1, 1946 Report: "Result of Investigation and Findings: ...no trace of F/O Lippert. However, at the Canadian unit...I found the registration for an unknown Canadian F/O buried in Bretteville Canadian Cemetery...the sergeant there told me that the body had been removed from a grave beside the plane which crashed near Cauvicourt...I visited the scene of the crash. The aircraft was badly burned and I was unable to find the number of the engine. On one part of it, however, were painted the figures HL734877 on part of a generator with the serial number....the plane could have been a Typhoon....People in the nearest farmhouse could only say that the pilot was certainly a young Canadian lieutenant."
Lippert, from Air Force Magazine by Wally Ward:
LINKS: