John Muff J16608
1923 (Approximate) - October 17, 1986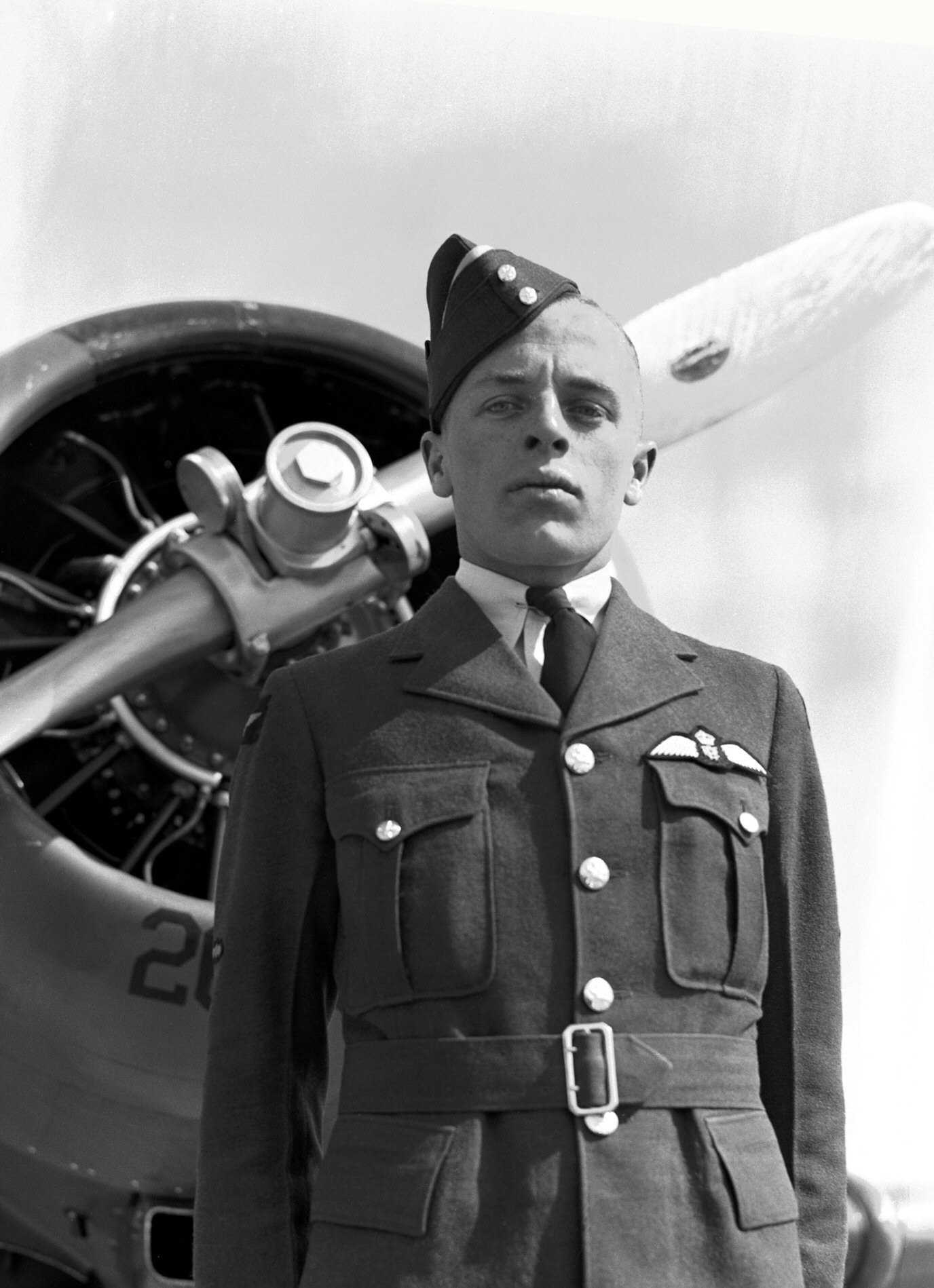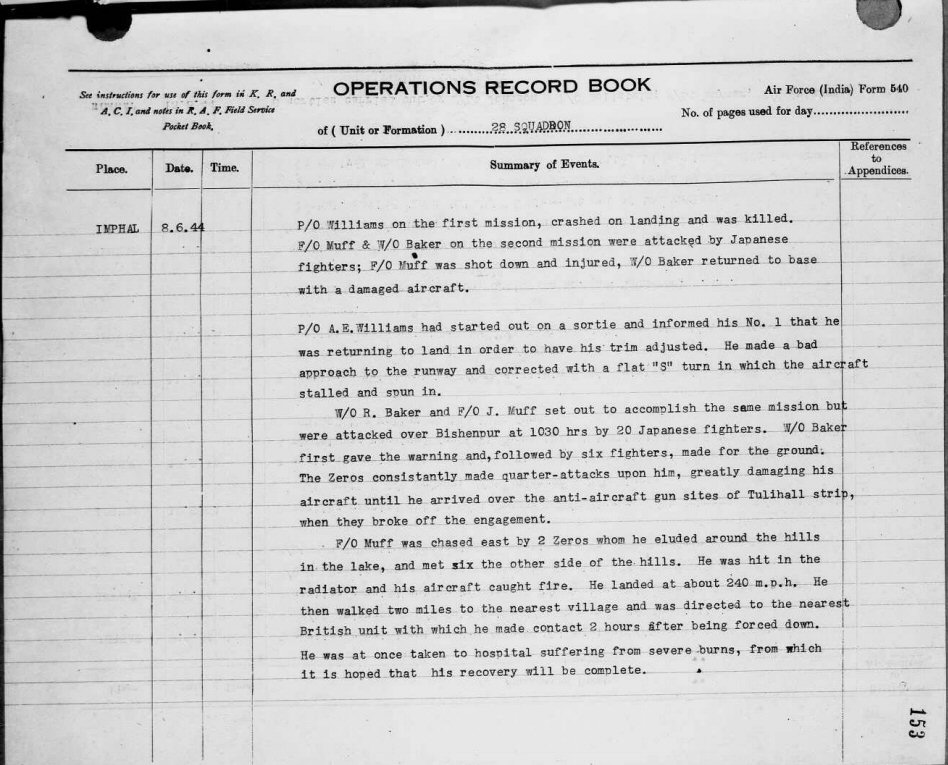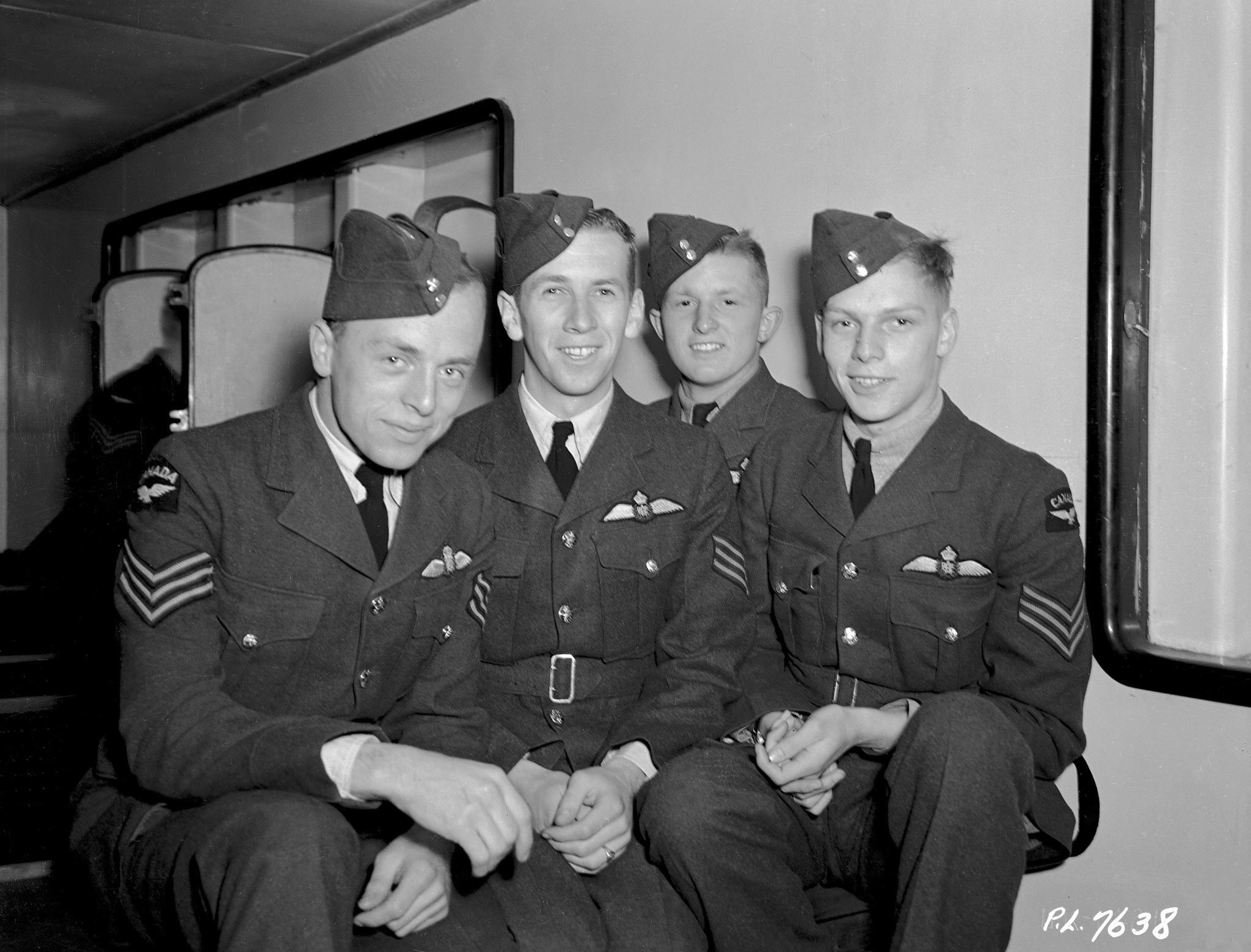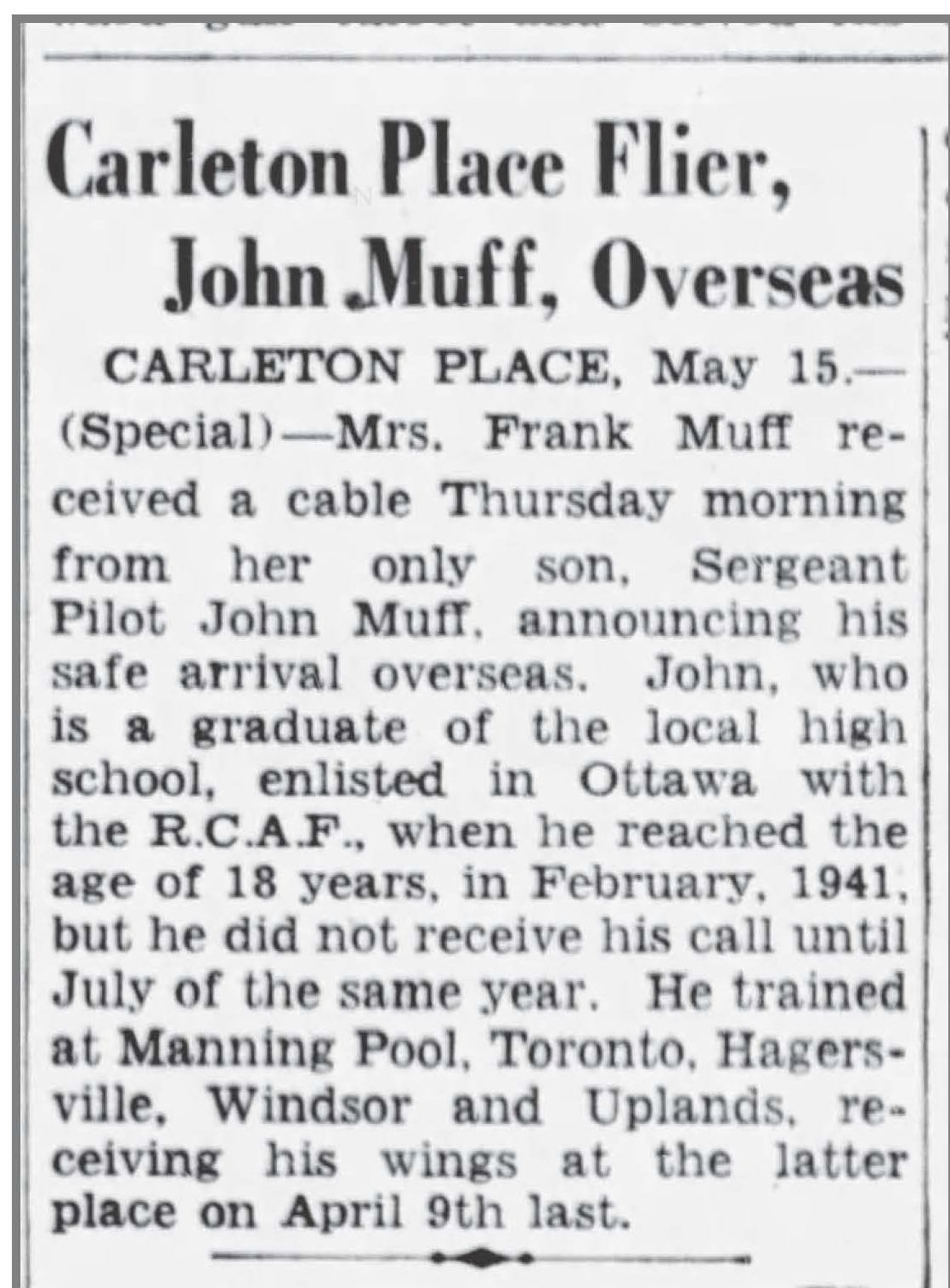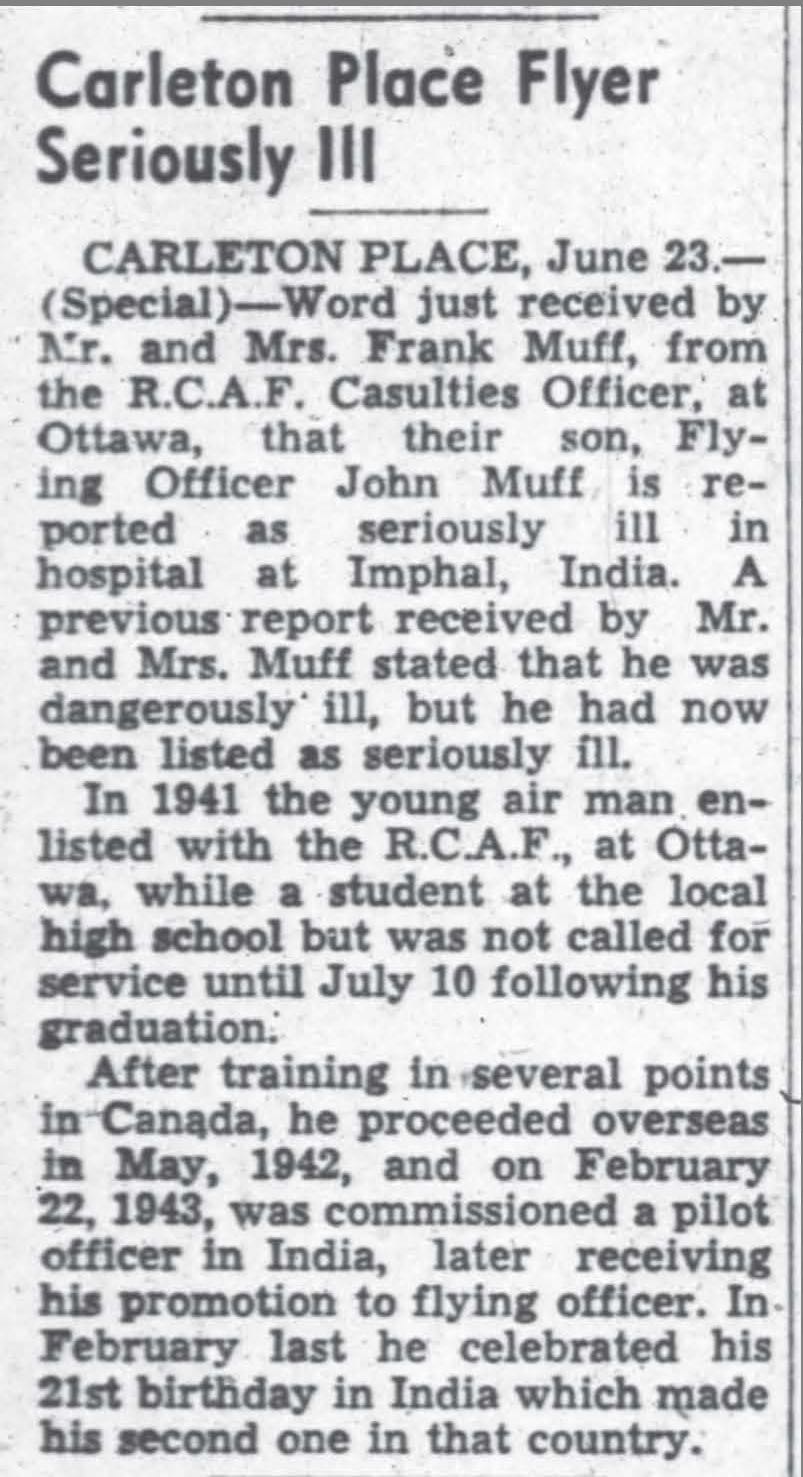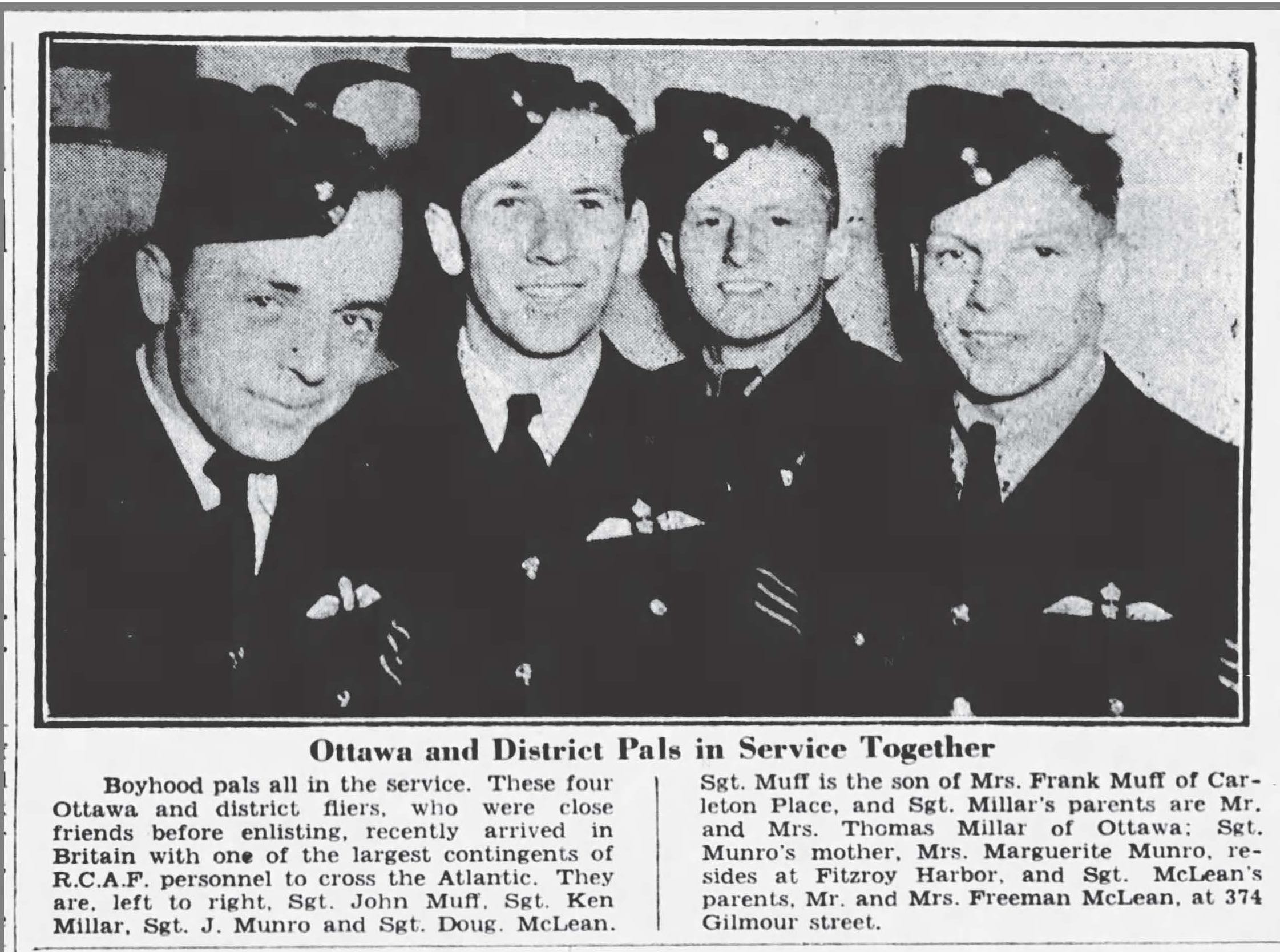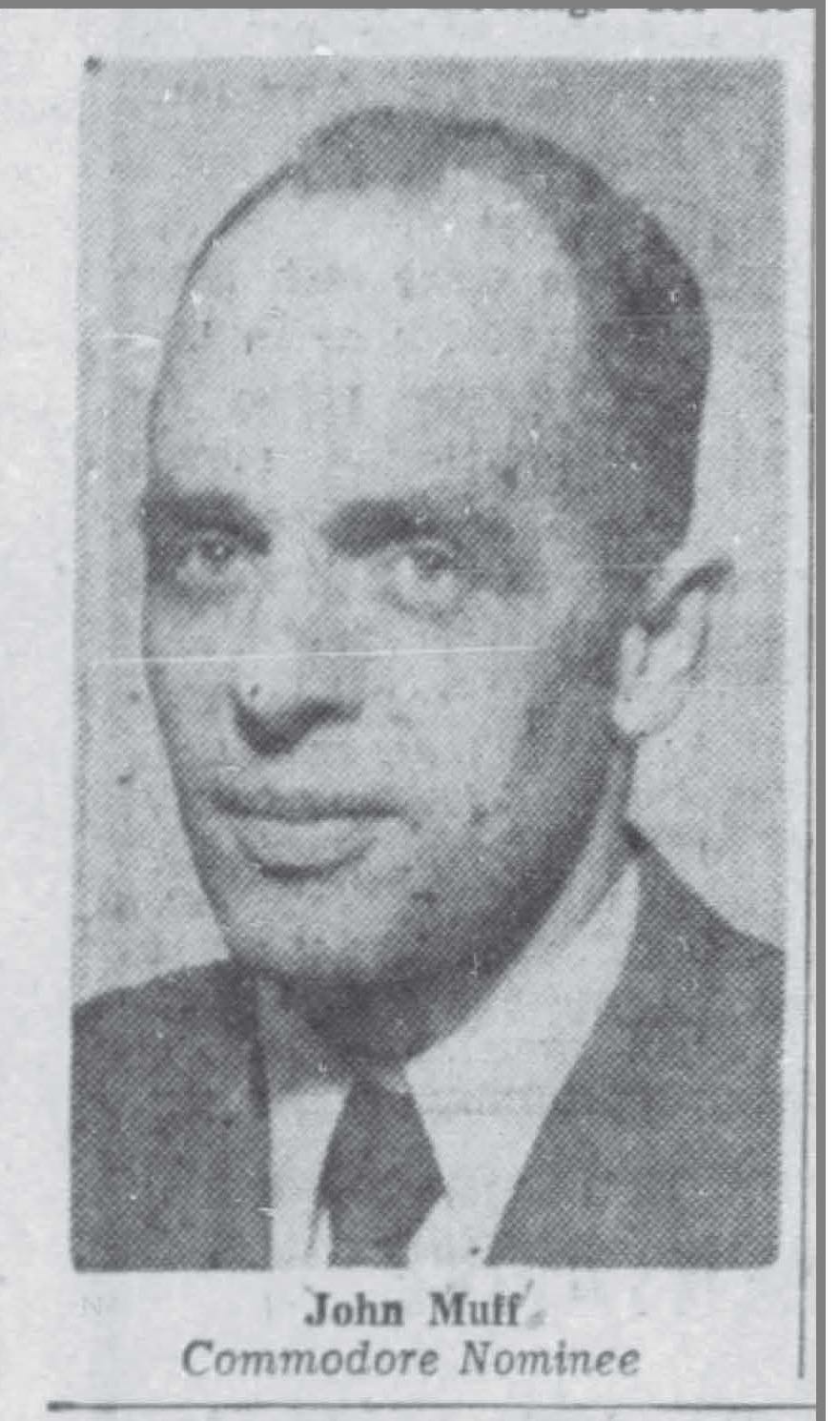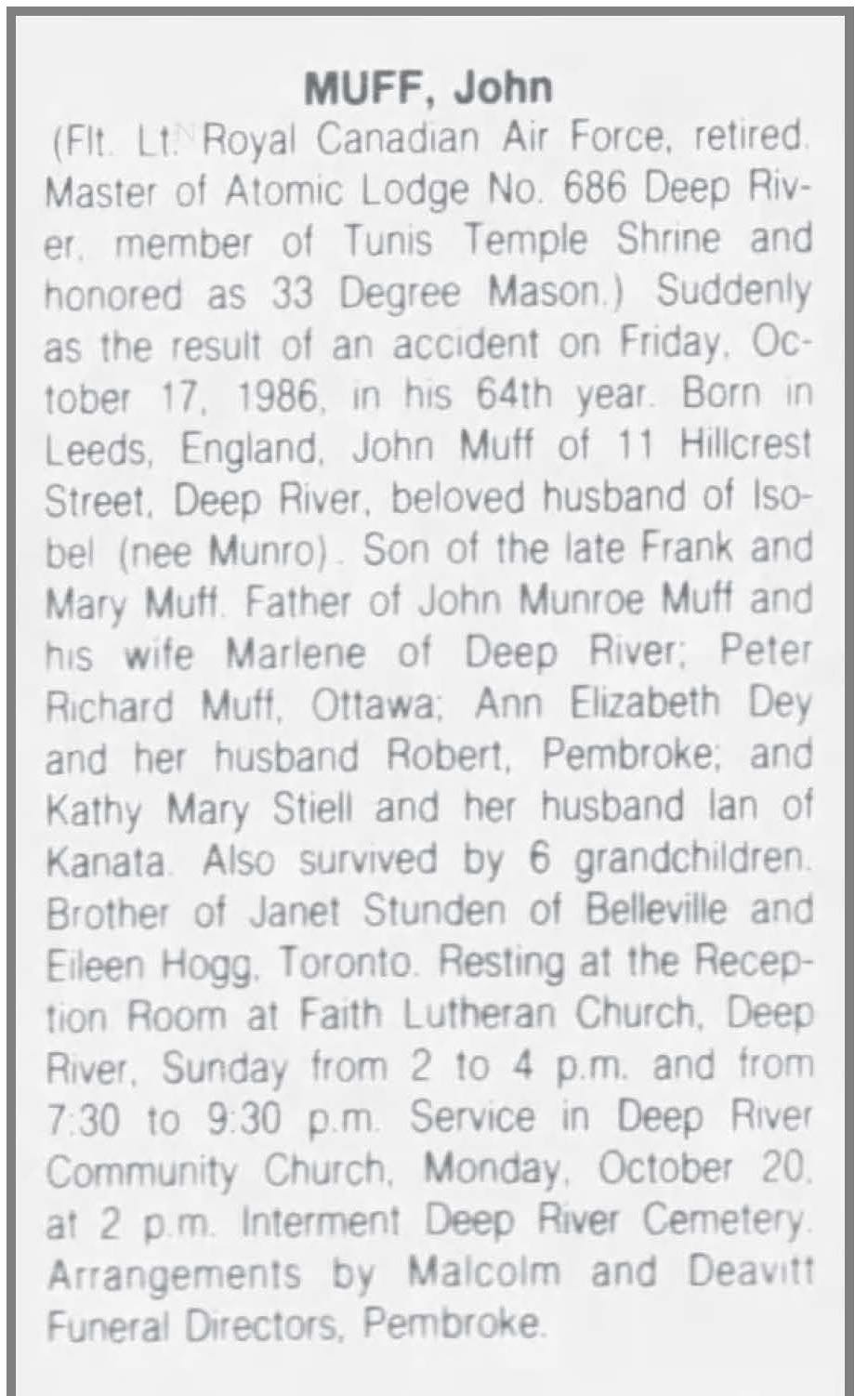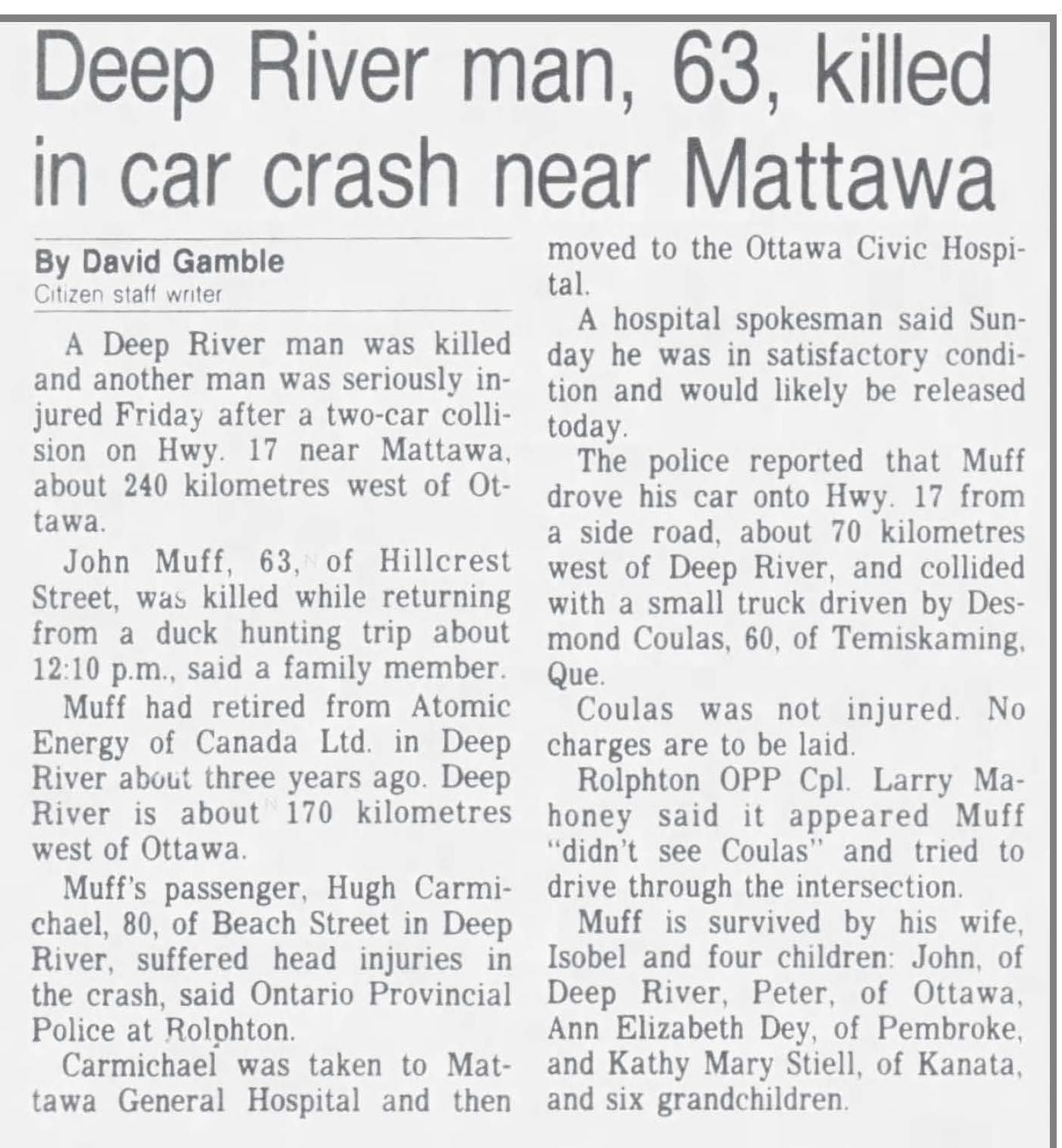 440 Squadron
F/L John Muff was a member of 440 Squadron. He had the nickname 'Jake.' In high school, he was part of the Carleton High School Cadets (1938) and played the bugle.
John Muff was born in Leeds, Yorkshire, UK in 1923. He lived in Carleton Place, Ontario and Waterville, Quebec.
He earned his wings at 2 SFTS Uplands on 9 April 1942 (Photo attached). He was commissioned a Pilot Officer in the UK on 7 December 1942 (possibly upon leaving OTU). He flew on ops on Hawker Hurricanes in India/Burma with 28 Sqn (RAF). He appears quite active on ops in Sqn records from 11 May 1943 to 8 June 1944 when he force landed heavily damaged (see attached 28 Sqn record detailing event). In UK in May 1942 (Photo PL-7638 attached in train – associated text lower in email). He was injured/burned. (See article.)
Duff was a Flight Lieutenant at 440, his NCO service number: R96006. He was posted to 440 on March 13, 1945 and flew on ops. He was posted to 421 Squadron on July 22, 1945.
Text for photo: PL-7638 UK-1421 14 May 1942 R.C.A.F. Overseas draft Four fliers from Ottawa who have recently arrived in Britain with one of the largest contingents of R.C.A.F. personnel to cross the Atlantic. Left to right: Sgt. John Muff, Sgt. Ken Millar, Sgt. J. Munro, and Sgt. Doug McLean.
Post-war, he was employed by Atomic Energy of Canada Ltd. and was heavily involved in a canoe paddling group, plus search and rescue. He married Isobel Munro on December 1, 1945. They had four children. John died in 1986 as the result of a car accident. (See newspaper articles for details.) He is buried in the Deep River Cemetery, Renfrew County, Ontario.