Joseph George Ernest Savard J20430
Unknown - Unknown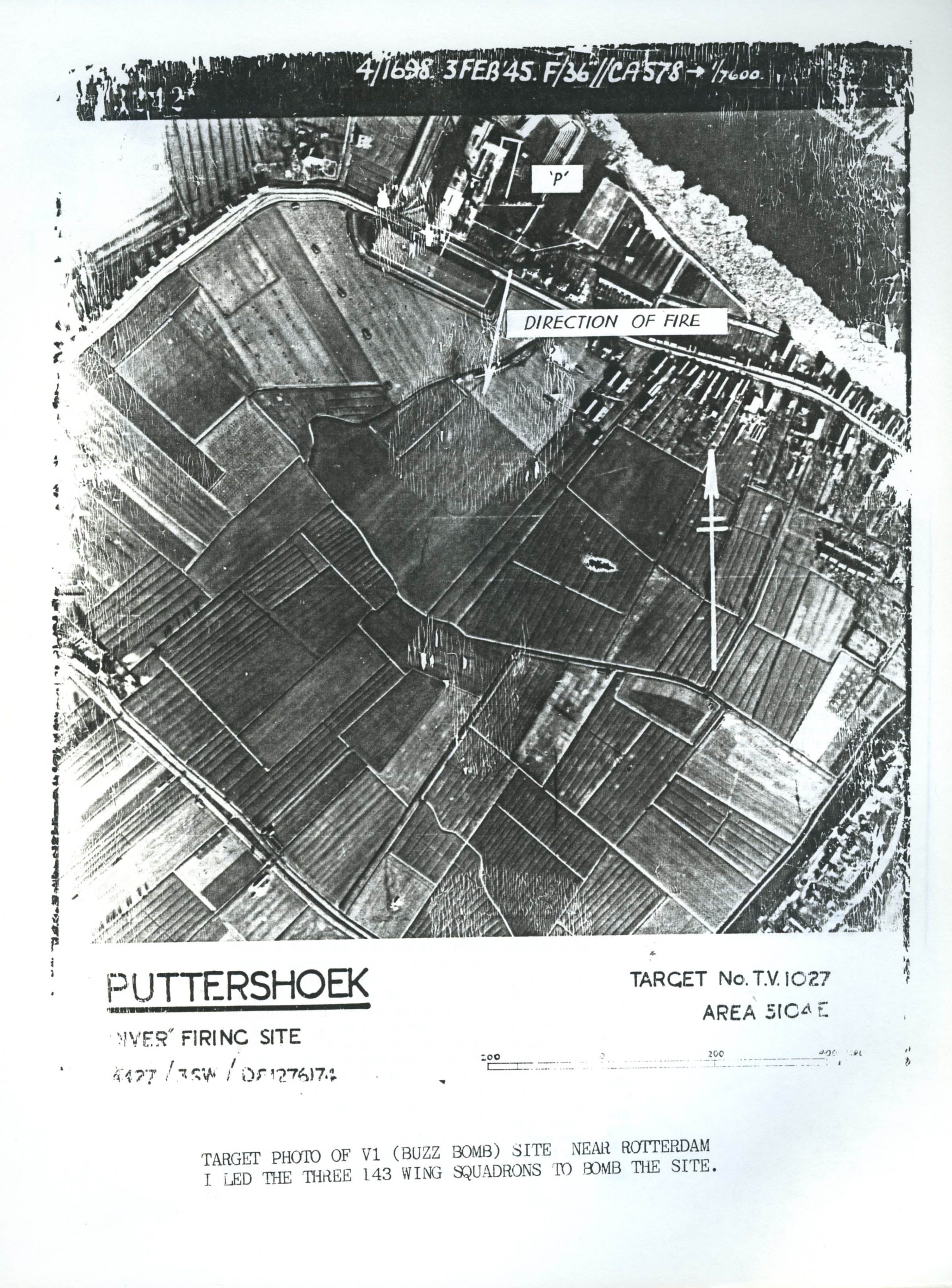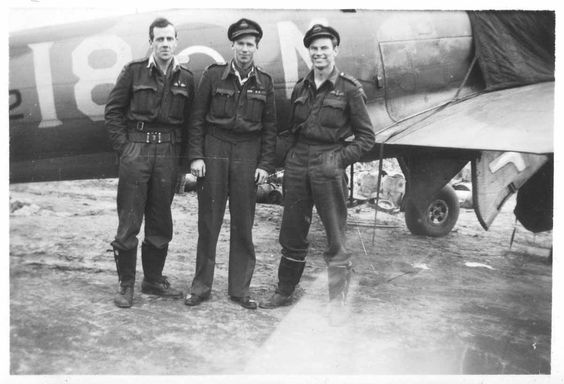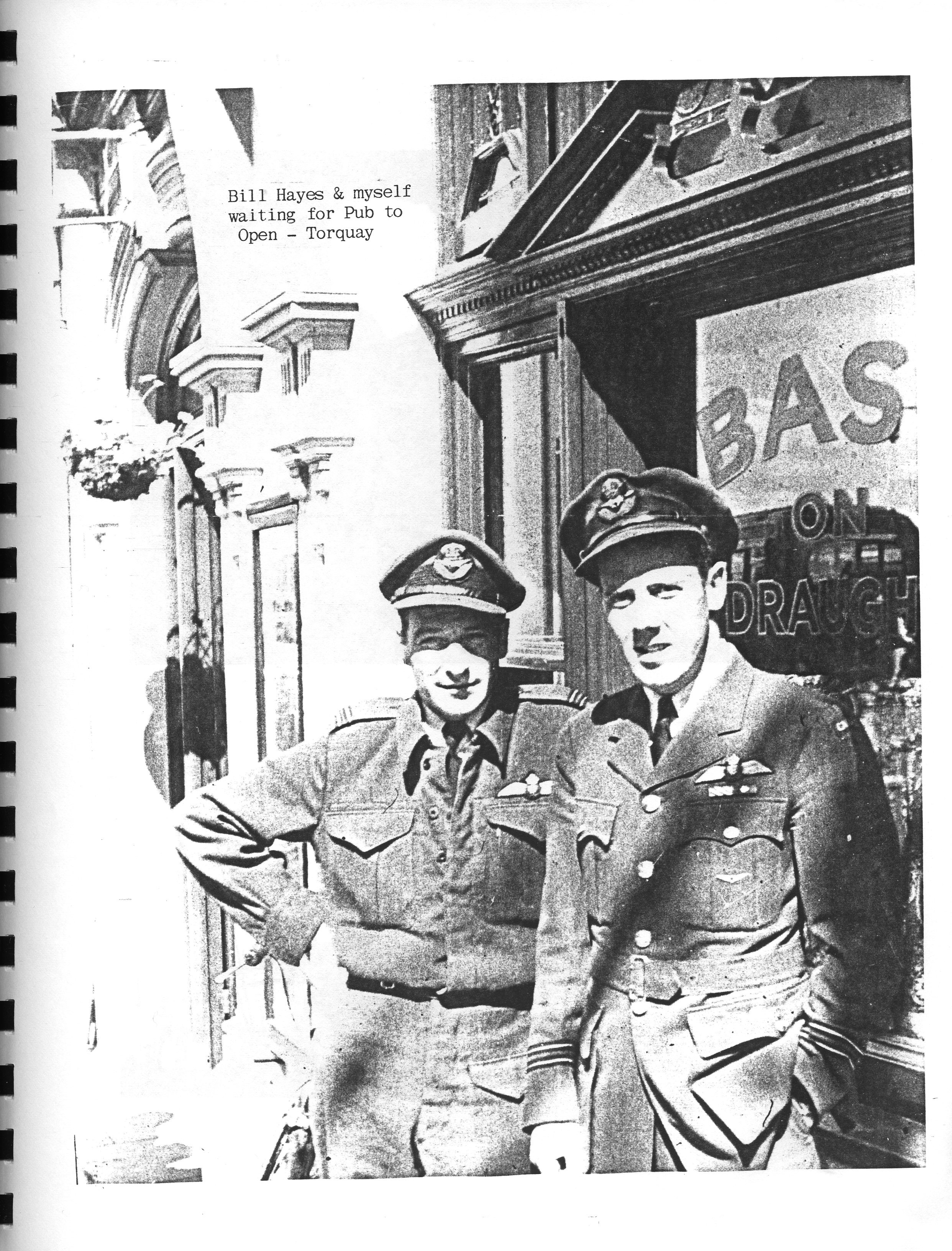 440 Squadron
Joseph George Ernest 'Ernie' Savard was from Kildonan, Manitoba. He considered Winnipeg to be home. He was employed at a large iron works company in the machine shop where it was going to be re-tooled to make artillery shells, and Savard would be frozen in his job. He had always wanted to be a flyer, so he went to the RCAF recruiting office around the corner. They felt he would make a good aero engine mechanic because of his experience. However, he was not called up and "reluctantly" joined the Army on October 31. He was 19. He then had another medical with the RCAF and was sworn in, but waited another two months before being sent to Manning Depot in Brandon, Manitoba. Two more months passed and then he went to ITS, Saskatoon. He was sent to No. 19 EFTS, Virden, Manitoba then to SFTS at Dauphin, Manitoba. He became an instructor at No. 4 EFTS, Windsor Mills, Quebec, but first went to FIS at Arnprior.
Savard thought he would be an instructor throughout the war, so he requested a transfer closer to home. He returned to No. 19 EFTS, Virden. Then he applied for an overseas posting, but he was sent to No. 17 SFTS at Souris. Then he was allowed to leave for Halifax. Embarking on the SS Mauritania, he sailed for England November 1, 1943. Four months were spent out of Bournemouth and then he found himself at AFU, Tern Hill, Shropshire. In June 1944, he was at No. 53 OFTU in Kirton Lindsay, Lincolnshire, seven months after he arrived in England. He had applied to fly the Mosquito, then during an interview, he requested a posting to become a single engine fighter pilot. He started to fly Spitfires. He had hoped to become a member of a Spitfire Squadron, but was instead sent to No. 83 GSU, to convert to Typhoons. He finished his Typhoon conversion training on September 5th and was transported to Amiens in France and became a member of 440 Squadron.
He had led more than 50 sorties while with 440 Squadron, proud that he did not lose a pilot or aircraft. He received the DFC.
In the foreword of his book The Top Button, he wrote, "We really did try to shoot the tires off of Ivor Gunnarson's motorcycle and Dick Watson and I did get thrown out of three London hotels during one glorious week." Much of the information for his profile came from his memoirs. Within the memoir, he details some of his operations, including those where he lost fellow pilots. The second photo is of himself, with Hal Gooding and Harry Hardy.
About the January 1, 1945, Operation Bodenplatte, Savard wrote to author Hugh Halliday, Typhoon and Tempest: "Our squadron was not at our dispersal during the attack. I was a flight commander at the time and was leading 440. We had taxied out from our side of the airfield and were positioned on the taxiway, ready to turn onto the runway for takeoff. For some reason Control seemed to want 438 off before us and we were held in this position, while they taxied out, lined up on the runway, and commenced their takeoff run. The lead aircraft was about a third down the runway, when the German attack began. My aircraft was hit, while I was still in the cockpit and, again, after I was trying to shelter myself (of all places, under the tailplane). It was hit again and started to burn — this was no place to hide. Before the next strafing run, I managed to reach a shell hole about 50 yards away. Of our eight aircraft, only one survived, and this was because it was hidden by the smoke of burning aircraft on either side." More information about Savard can be found on pages 87 and 199.
He was posted to 440 on 5 September 1944, he flew his first Op with 440 on the 11th. He flew his last Op on 5 March 1945 and was posted out on the 17th to BPC in the UK for repatriation to Canada.
He rejoined as a pilot on Short Service Commission, 8 May 1951 (SN 38455) until 7 October 1953.
Distinguished Flying Cross - No.440 Squadron - Award effective 23 May 1945 as per London Gazette dated 1 June 1945 and AFRO 1147/45 dated 13 July 1945. Recommendation drafted by S/L H.O. Gooding, Commanding Officer, No.440 Squadron, 10 March 1945 when he had flown 96 sorties (108 operational hours). This officer has completed 96 dive-bombing and strafing sorties against heavily defended targets which included bridges, marshalling yards, enemy strong points, barges, locomotives, railway tracks, canal locks and V-1 sites. As a flight commander this officer has led the squadron against many targets, obtaining excellent results. He is exceptionally good at finding ground targets and has pressed home his attacks despite intense flak to destroy a large number of enemy transport and locomotives. By his outstanding dive-bombing ability and good leadership he contributed much towards helping the squadron make a record number of rail cuts during the month of February 1945. Flight Lieutenant Savard, under a calm and quiet manner, has a fine offensive spirit in action, and by his courage, skill and determination has set an example to all members of his squadron. I strongly recommend that this officer be awarded the Distinguished Flying Cross. This was endorsed by W/C F.G. Grant (10 March 1945), G/C A.D. Nesbitt (11 March 1945) and the Air Officer Commanding, No.83 Group (20 March 1945). Air Marshal A. Conningham approved the award on 13 April 1945.
He was married to Mary and they had three sons and three daughters. He passed away on February 20, 2001 in Moncton, New Brunswick.