Leonard Joel 'Len' Rustan
November 3, 1923 - October 29, 2016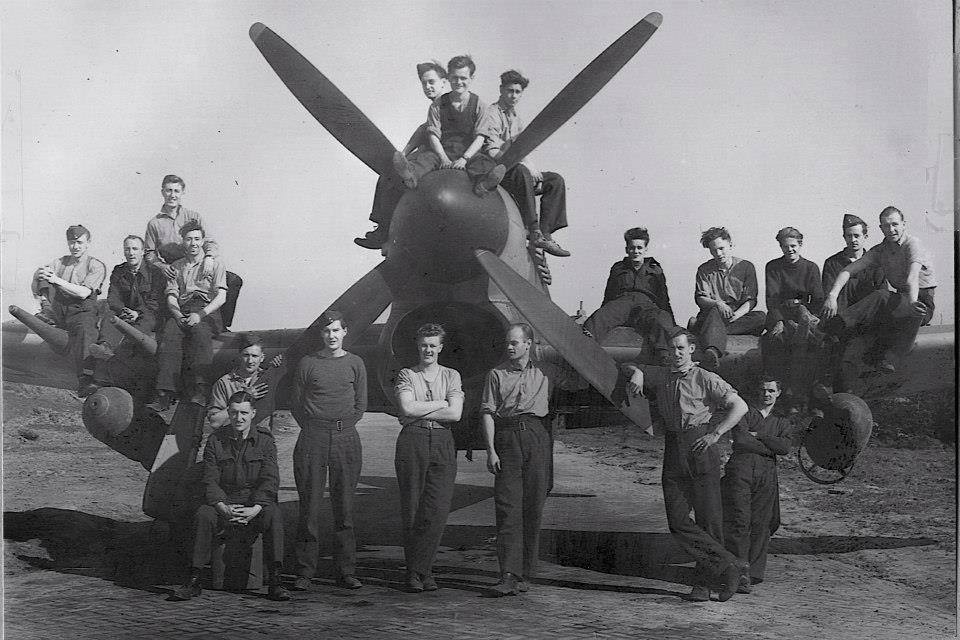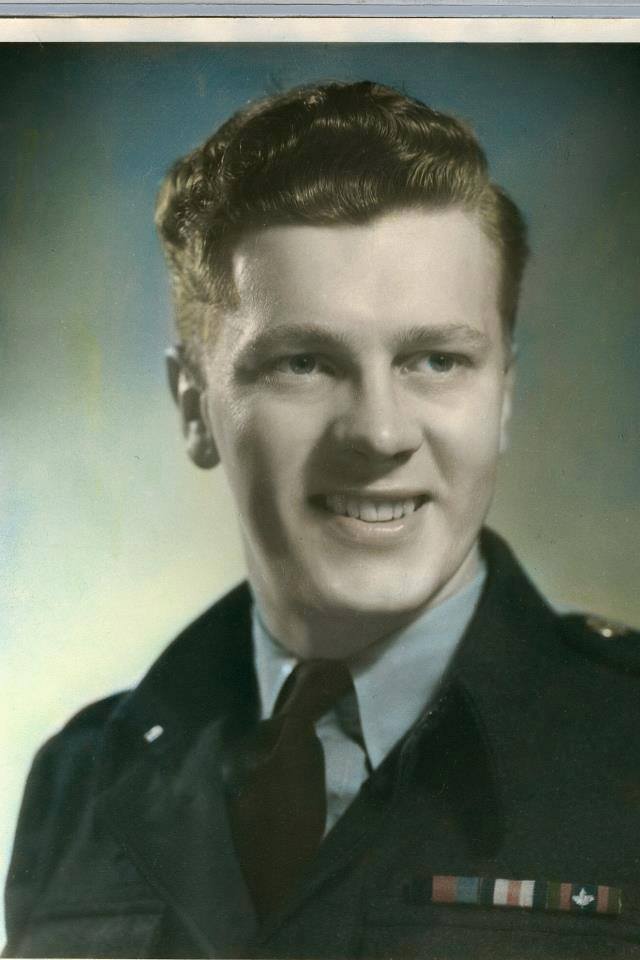 440 Squadron
Len was born on November 3rd, 1923 in Spalding, Saskatchewan to John and Olena Rustan. He was the 2nd youngest of seven siblings. The family moved to Dyment in 1927 and as a very young boy, Len worked with his dad cutting wood and later worked in underground mining at the Gold Rock and Wendigo mines.
In 1943, Len joined the Royal Canadian Air Force and served overseas with 440 Squadron of the R.C.A.F. on Tactical Service in England, France, Belgium, Holland and Germany. He was the Leading Aircraftsman with Armour Crew of the 440 Squadron, 143 Wing. His duties included loading the guns, attaching bombs and rockets to the Typhoon planes. He was in active service overseas for three years.
On return to Canada, he continued to work in mining and was employed by Kenwest Mines (Gold Rock) and Dickenson Mines in Red Lake; later moving to Dryden to work for North American Lumber and then for Dick Saville, where Len learned his carpentry and woodworking skills, including cabinetry and small boat building.
It was here that he met the love of his life, Verna Pollard, and they were married on August 28th, 1947 and have celebrated 69 wonderful years together.
On April 1, 1949, Len and Verna started a small coffee shop in Dryden and called it the LenVer Inn. In 1954, they added a four-unit motel and extended the coffee shop into a full service restaurant. As the years progressed, additional motel units were added. In 1984, Len & Verna retired from the business.
After retirement, Len enjoyed bowling with the senior league and stayed active in his carpentry work. Over the years, the family have enjoyed many special treasures that he created and built.
LINKS: