Marshall Nielsen Limon R255999
August 27, 1915 - March 19, 1965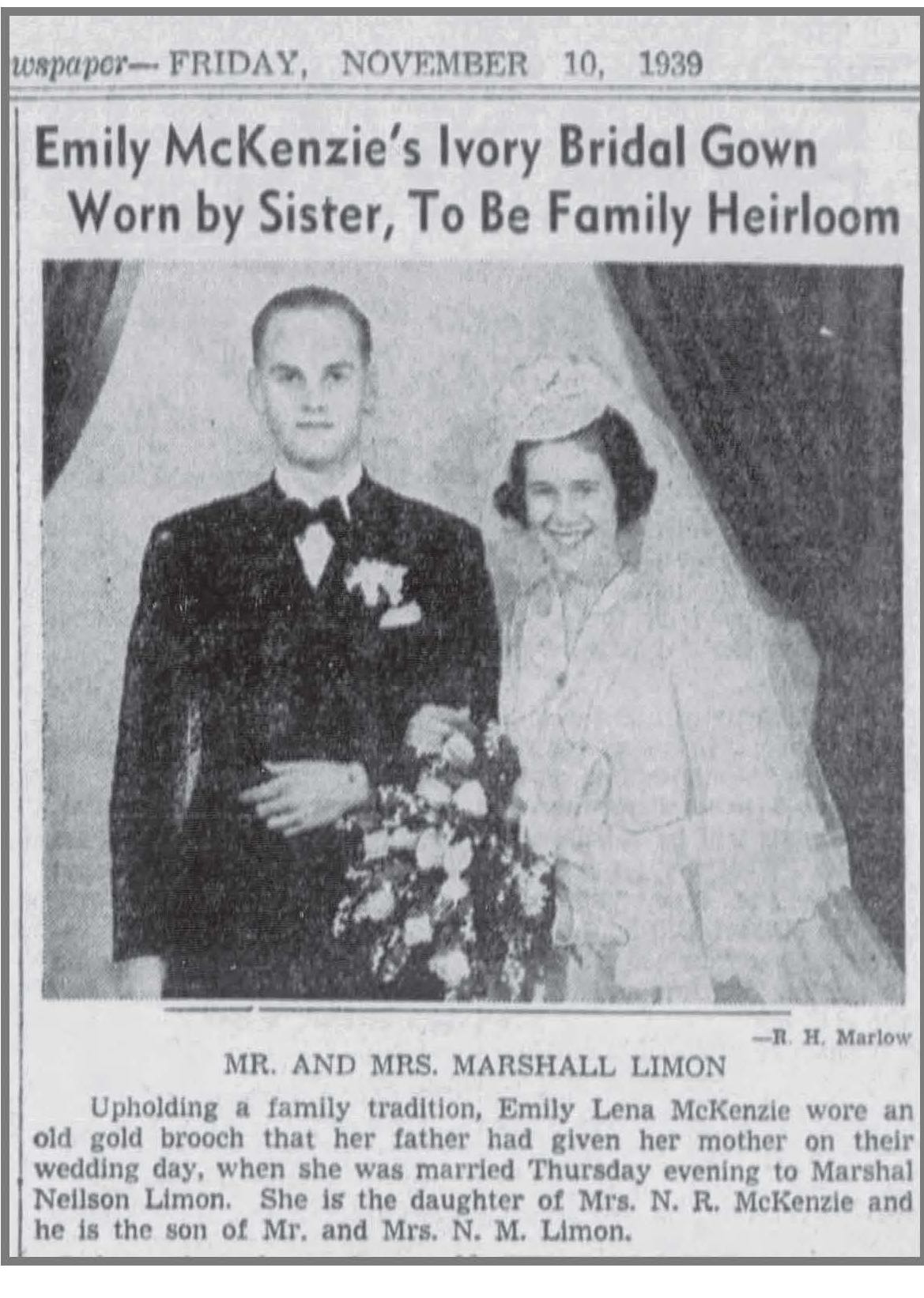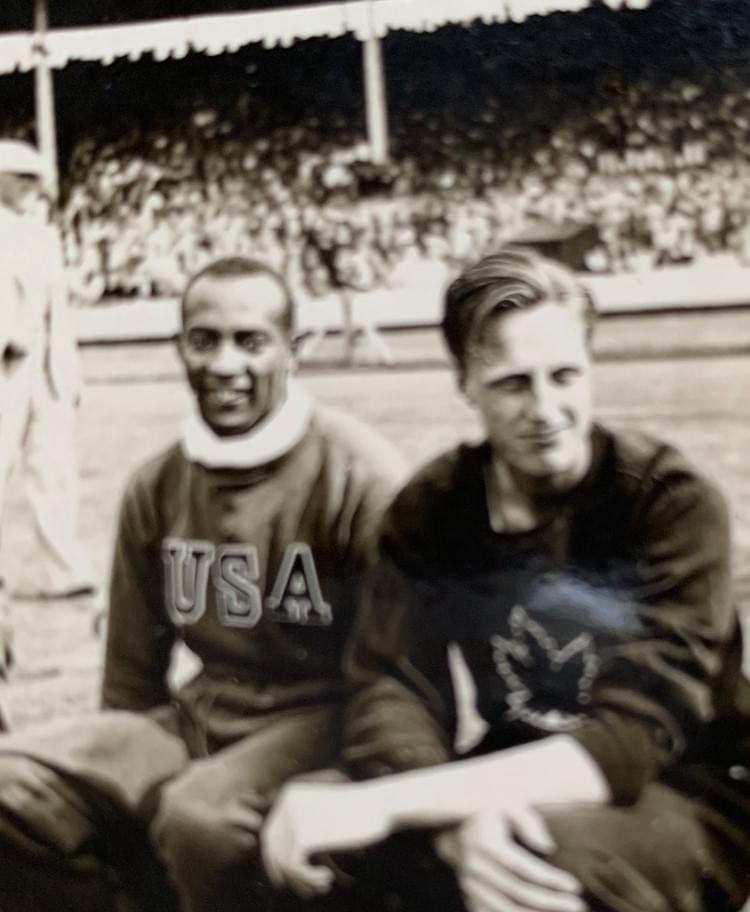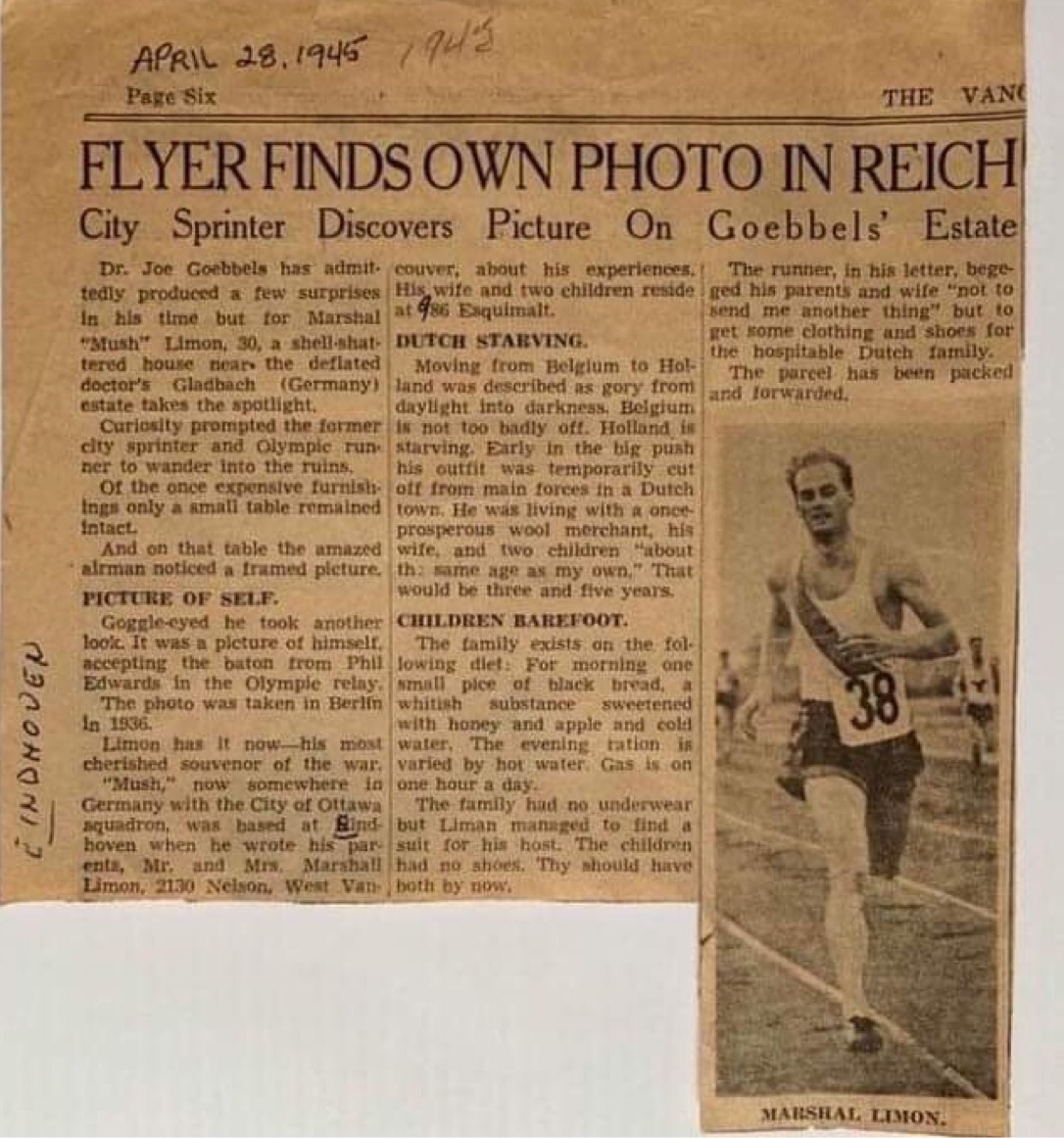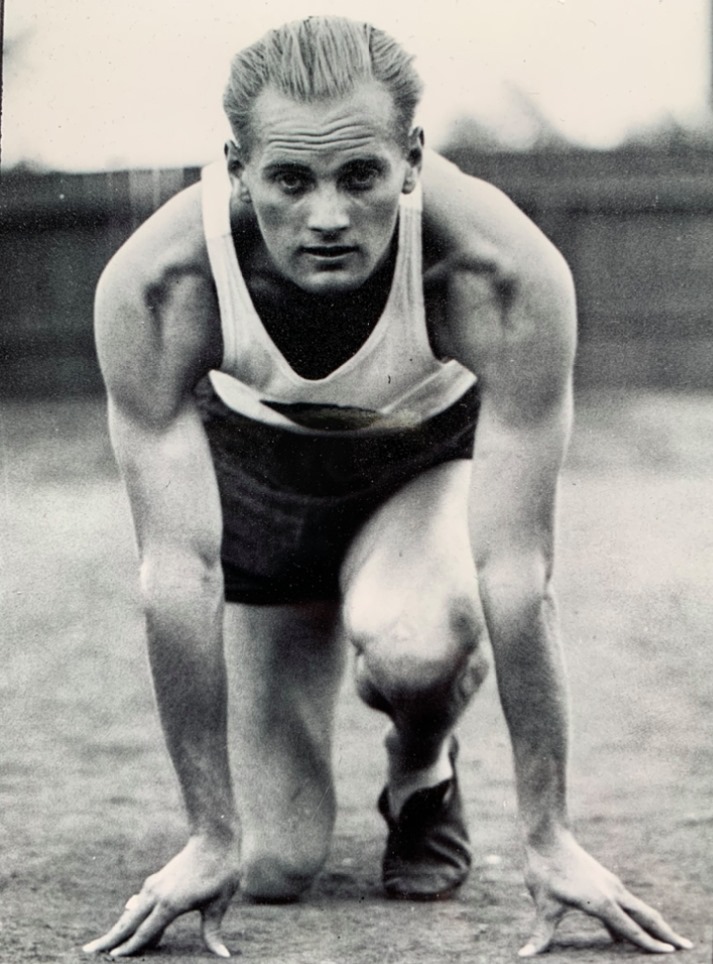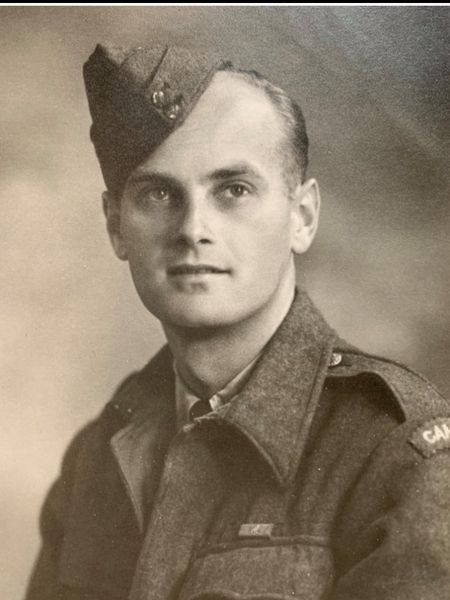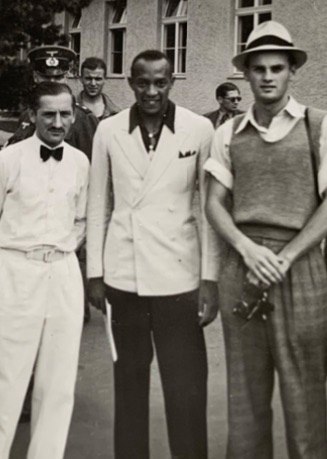 440 Squadron
LAC Marshall 'Mush' Nielsen Limon was a member of 440 Squadron, as an Armourer Bombs. He was a witness to a crash that claimed 440's McConvey and two ground crew from 438: Holmes and Wilman in July 1944.
He was a Canadian track and field athlete, specializing in the 400 metre run. At the 1936 Olympic Games in Berlin, he reached the quarter finals and finished fourth in the 4 x 400 metre relay.
He was from North Vancouver, BC. He married Miss Emily McKenzie in November 1939. They had two children when he was quoted in the newspaper about his war time experience. See article above.
A huge thank you to Graeme G. from Kelowna, BC -- a distant relative of 'Mush' who shared more photos for this page, including the ones from the 1936 Olympics, including Jesse Owens, plus the newspaper article about Mush seeing his own photo in Germany.