Neil McKendrick Hughes J88308
August 21, 1920 - October 4, 2013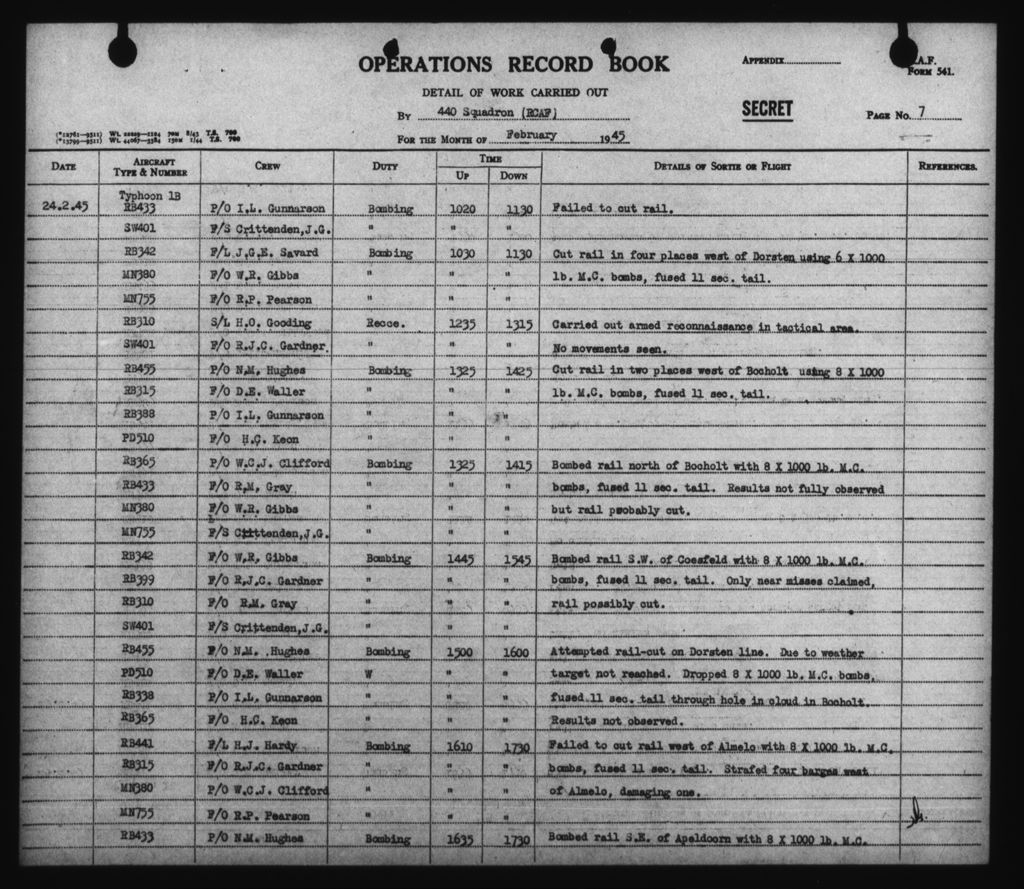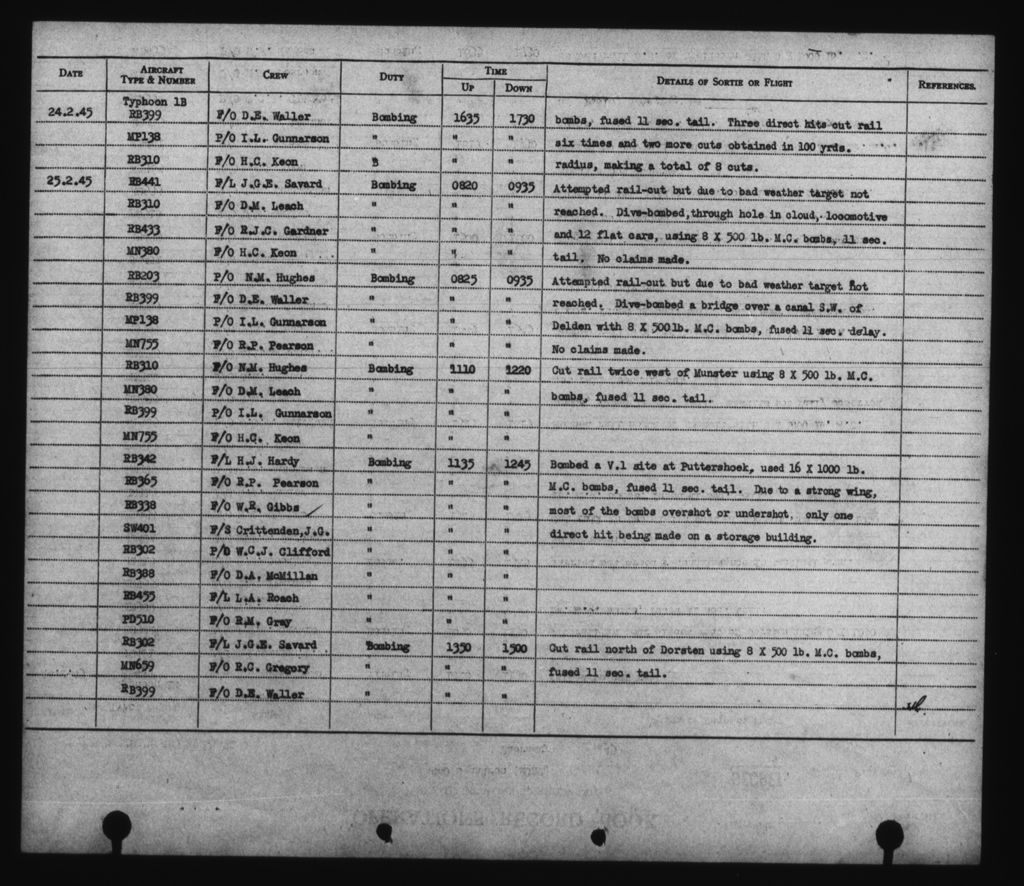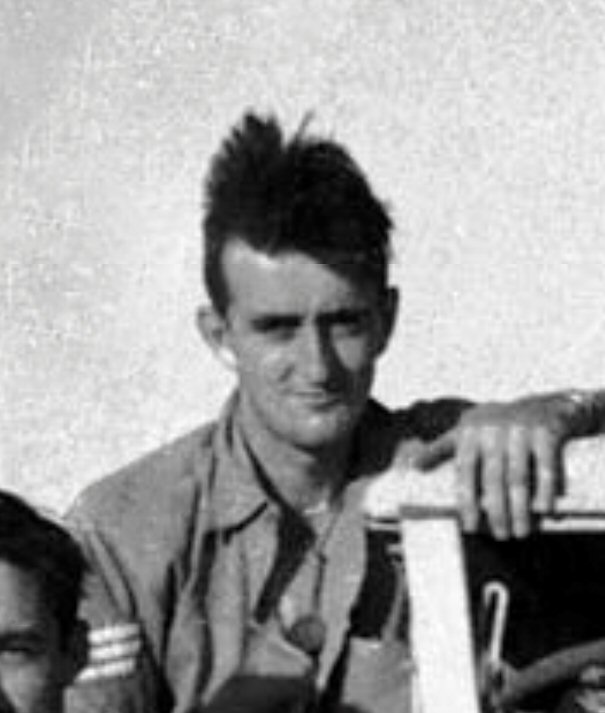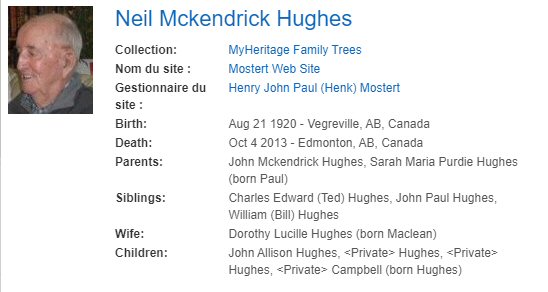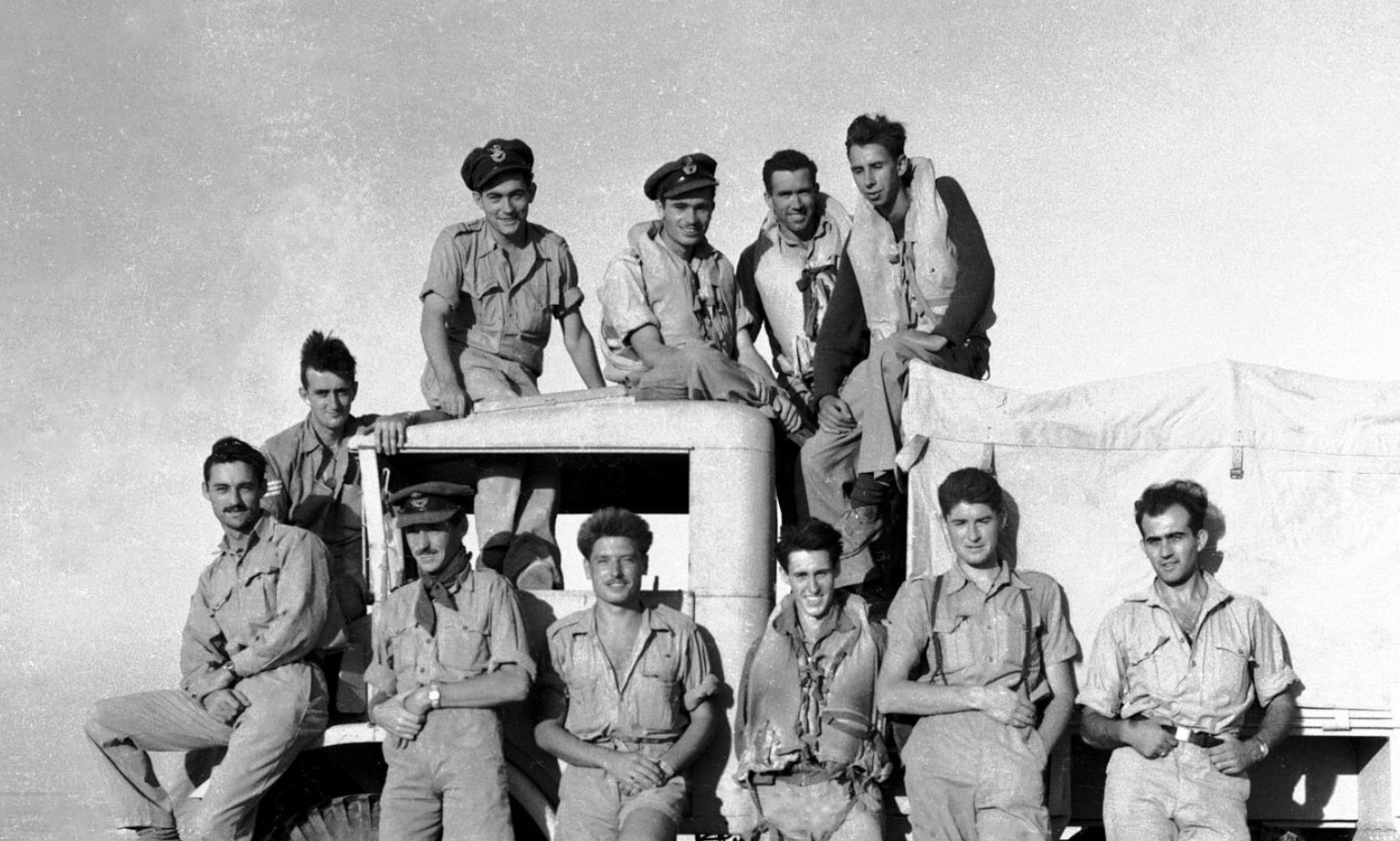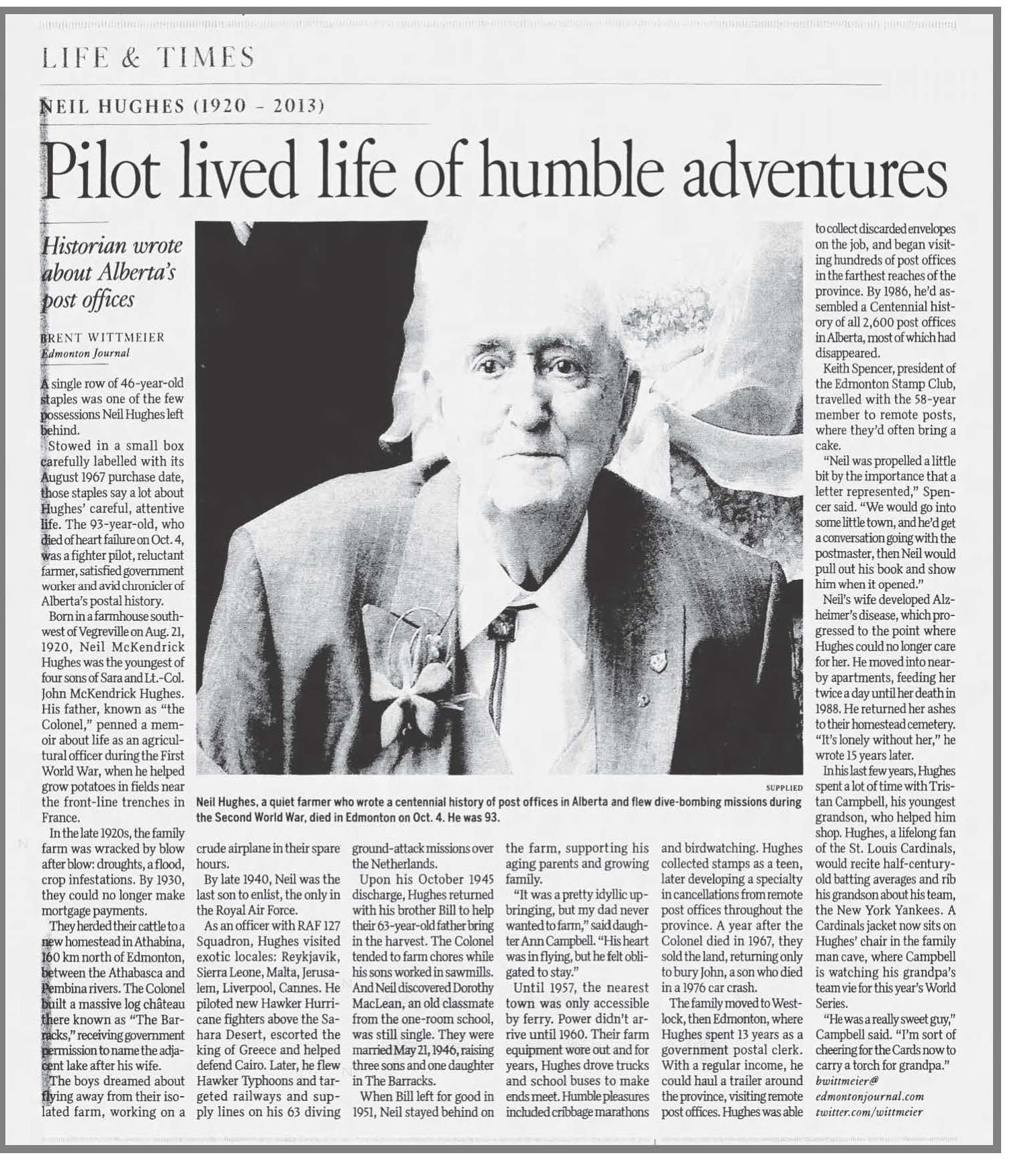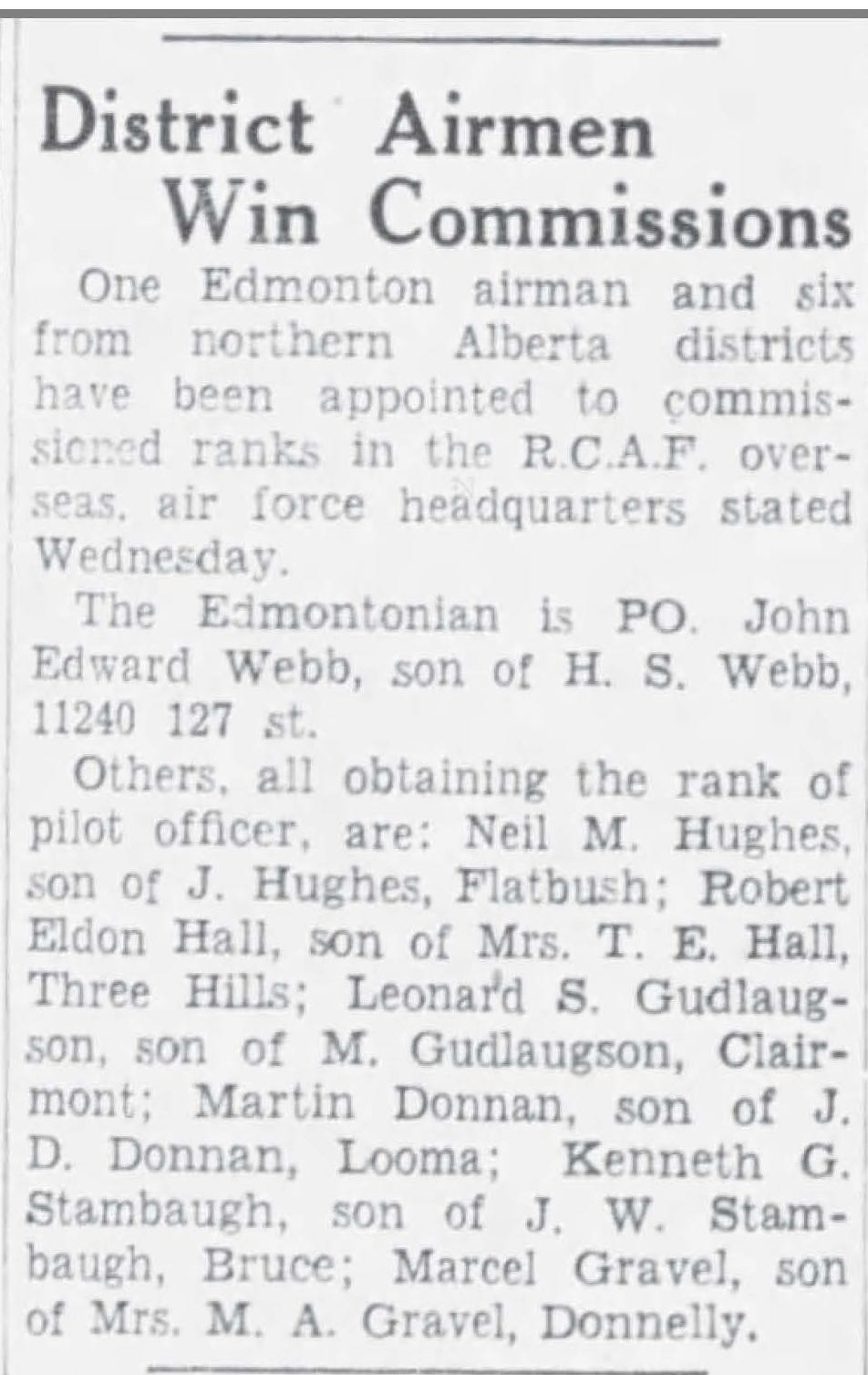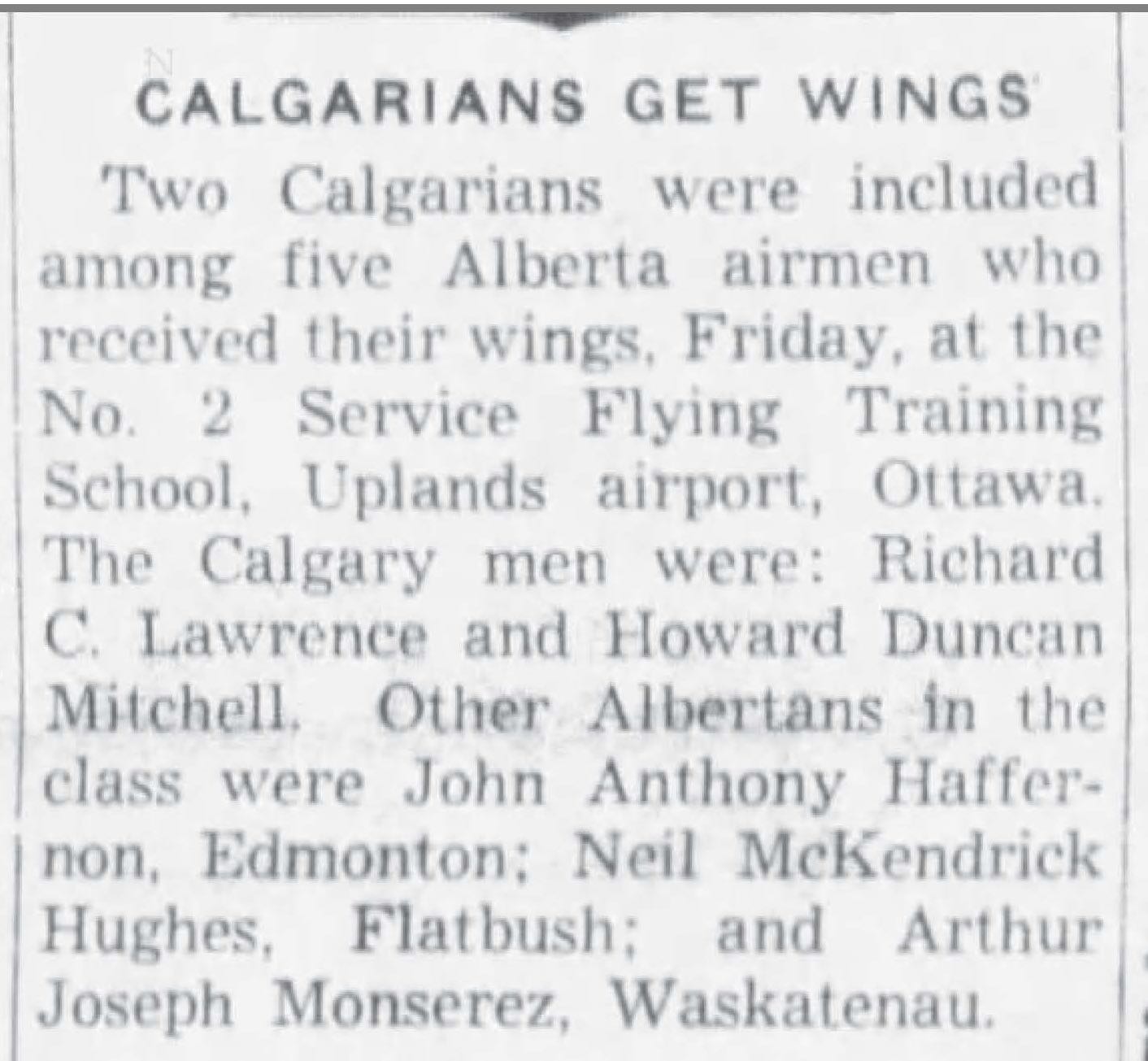 440 Squadron
P/O Neil McKendrick Hughes was a pilot with 440 Squadron during WWII. On February 24, 1945, he led four Typhoons, getting eight cuts with eight bombs on a line southeast of Apeldoorn. Three direct hits on the roadbed gave six cuts, while the other cuts resulted from near misses. [From Typhoon and Tempest, page 113]
NCO SN R76579 (Sgt – FSgt -WO2 – WO1). Commissioned on 3 August 1944 SN J88308 (PO – FO – FL).
Hughes flew in combat from February 1942 to May or June 1944 in various RAF squadrons (80, 127, 26, 33, 94) on Hurricane, Tomahawk and Spitfire. He was on leave in Canada in the Summer of 1944 and returned for another combat tour on Typhoons. Posted to 440 Sqn on 10 January 1945. Posted out to 403 Sqn (RCAF) on 30 June 1944. Released from the RCAF in October 1945.
In an RCAF Press Release dated March 23, 1945, Hughes is noted. "Flying Officer Neil Hughes, Flatbush, Alta, participated in two operations during the morning -- one at Winterswijk and the other to cut railway lines northwest of Munster. He reported a dense column of smoke rising to 10,000 feet from the centre of Coesfeld in the wake of an attack by medium bombers. "We got six cuts on the last show but we didn't claim any cuts on Winterswijk yards but we flew over it on the second show and the places sure has a lot of holes in it. I'll bet a dozen bombs landed on those tracks."
Text for photo: PL-10066 11 September 1942 Canadian airmen in the Middle East, A group of Canadians are on a General Motors dispersal truck ready for a little ride to their "kites"....F/Sgt. A.B. Cleveland, Springfield, Ohio; F/Sgt. N.M. Hughes, Flat Bush, Alta. S/Ldr. R.W. Diniston, Vernon, B.C.; F/Sgt. W.L. Brown, Edmonton; Sgt. R.J. Thompson, Ottawa; Sgt. J.W. Garland, Richmond, Ont.; Sgt. R.L. Gaudet, Westport, N.S.: Top Rows- P/O M.R. Morgan, Edmonton; P/0 H. McLachlin, Aden; Sgt. J.K. McLaughlin, Masson, Que.; F/Sgt. R.W. McLaren, Long Branch, Ont.