Nicholas Stusiak J35994
May 19, 1920 - May 27, 1944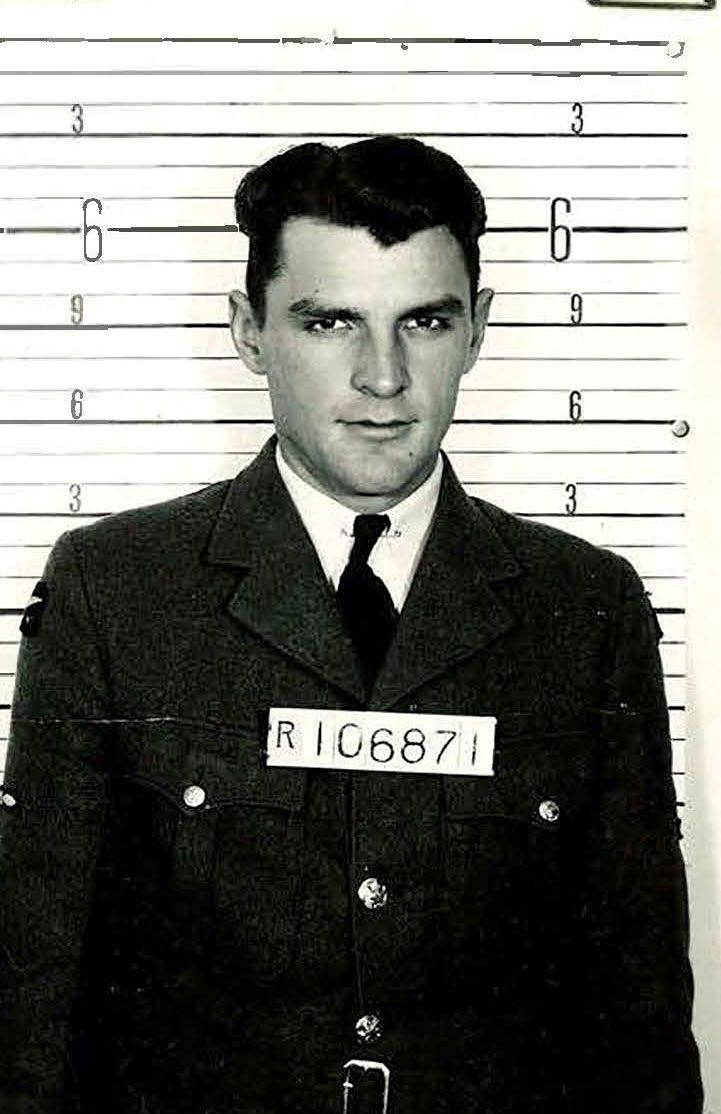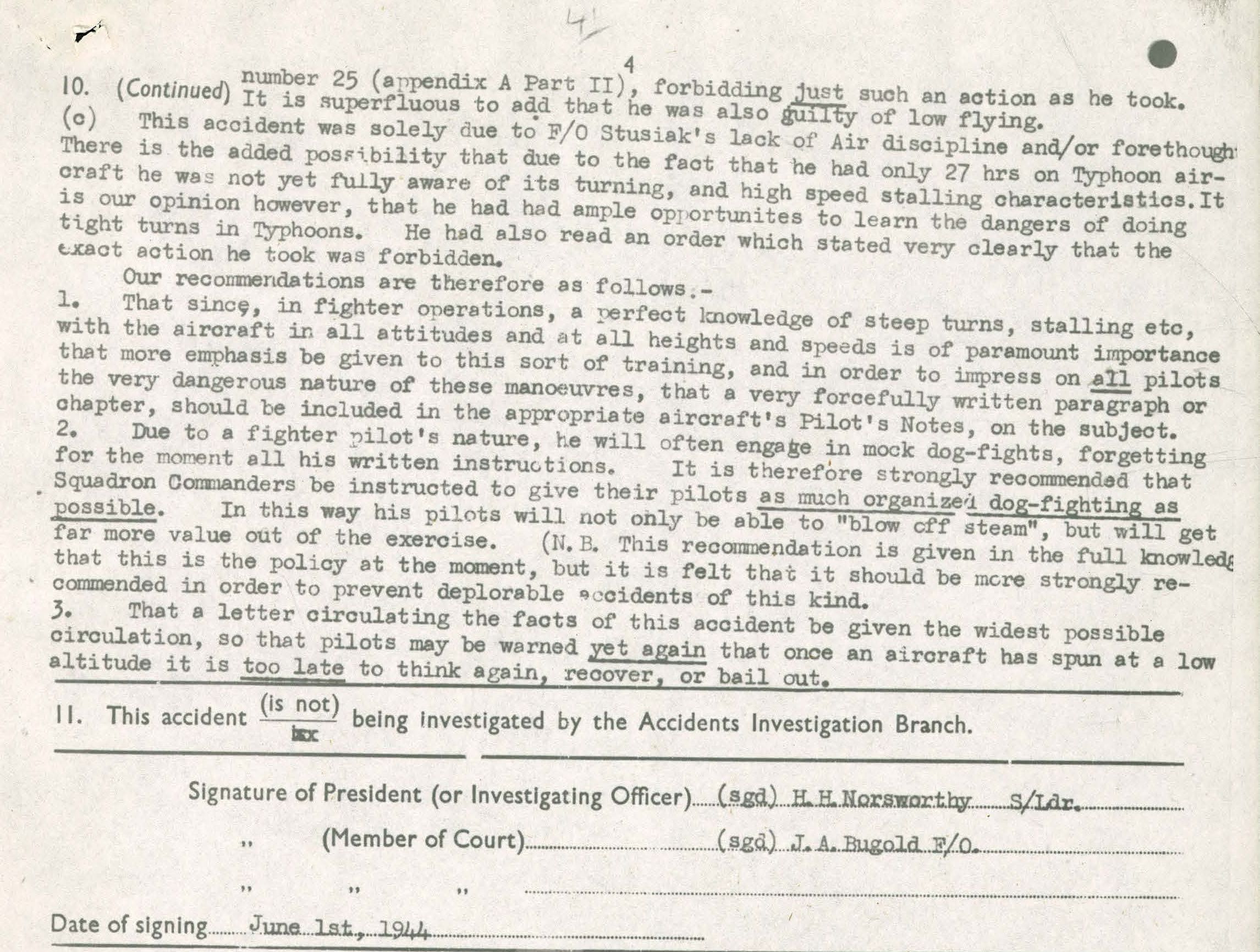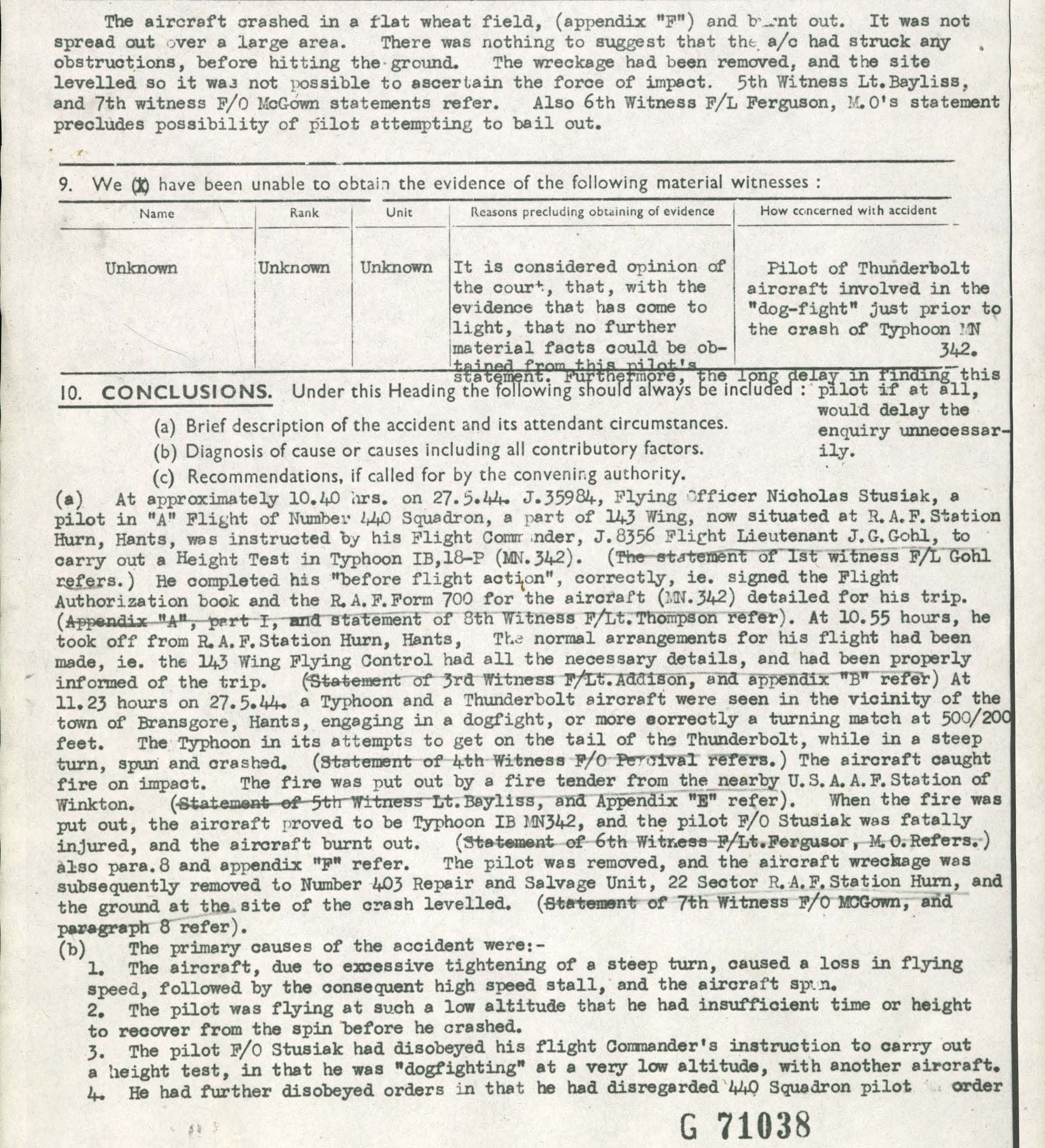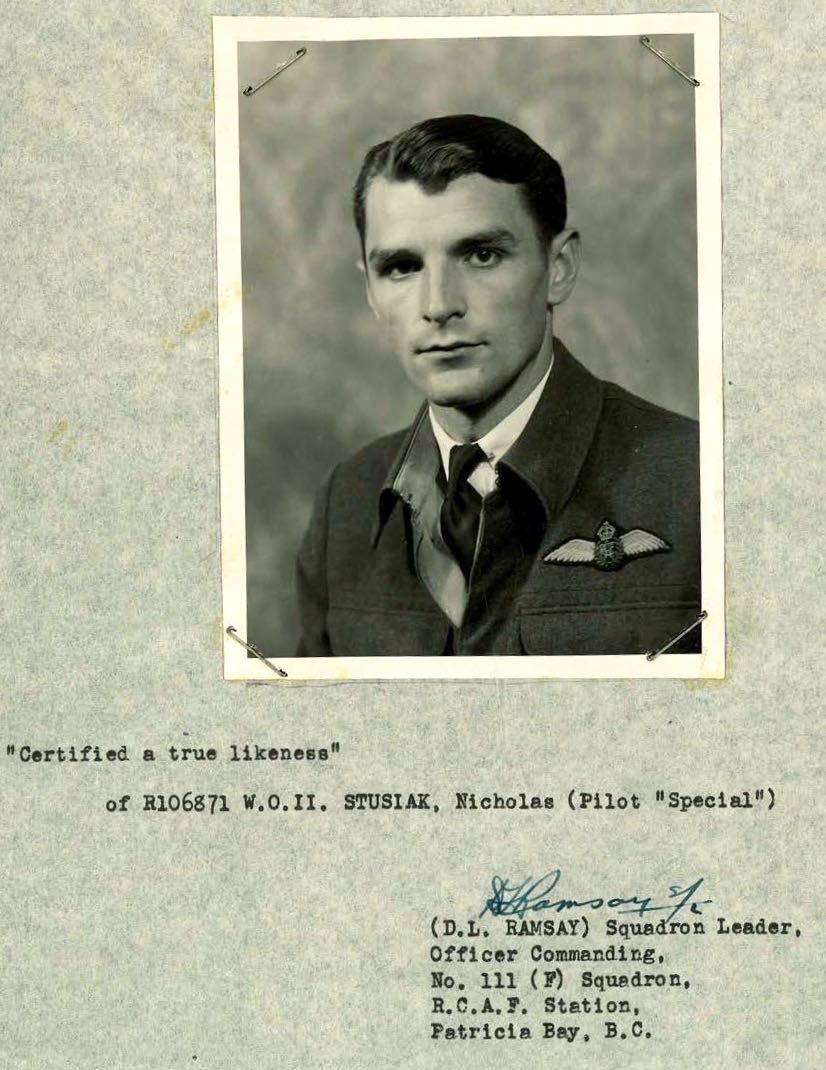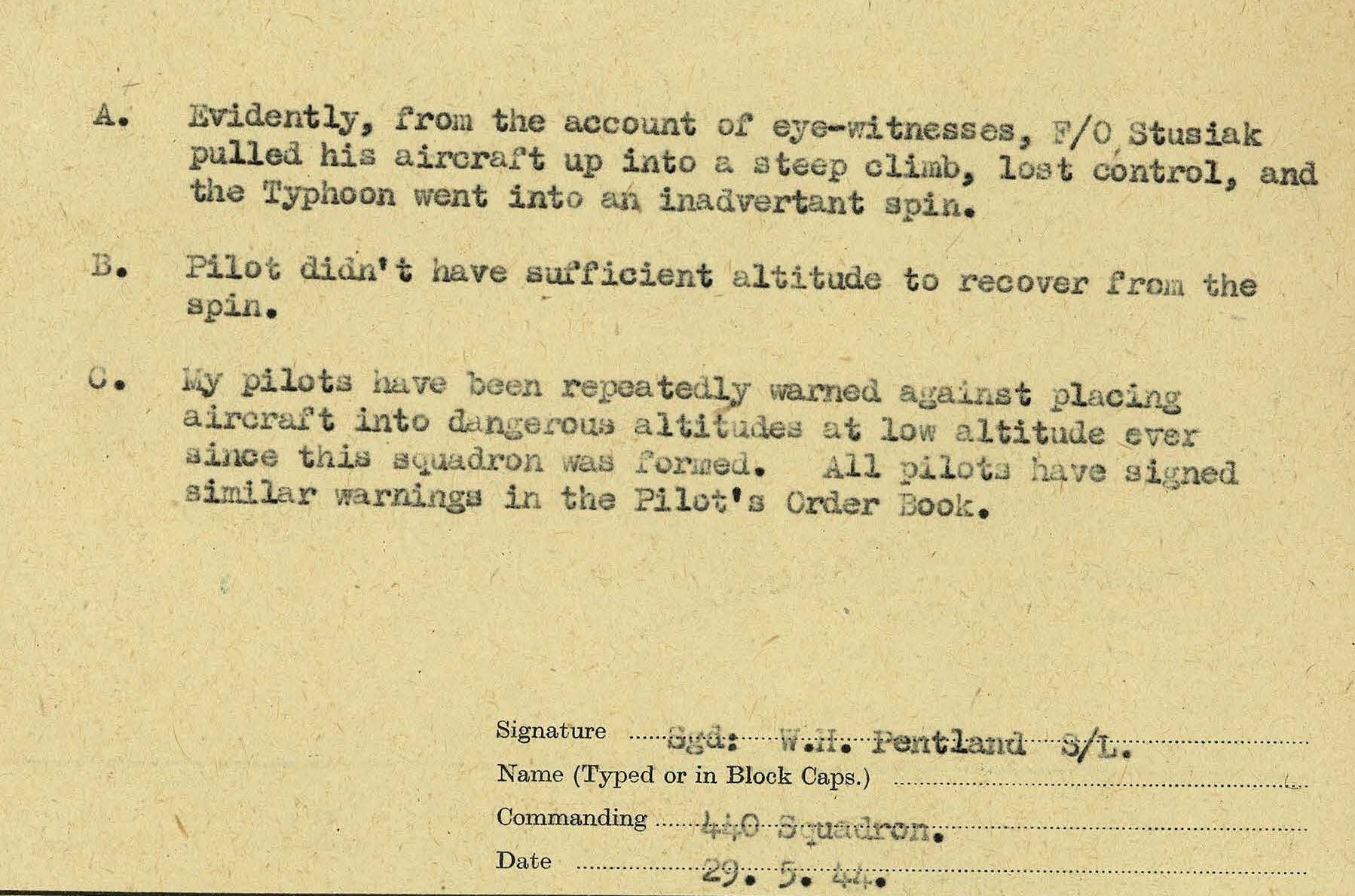 440 Squadron
Nicholas Stusiak was born in Bienfait, Estevan Census Division, Saskatchewan to Alexander and Veronica (nee Pentalychuk) Stusiak, both who were from Ukraine, immigrating to Canada. He had four brothers and one sister. Two of his brothers were also with the RCAF. Mr. and Mrs. Stusiak moved with their family to Vancouver, British Columbia, where Nick enlisted with the RCAF. Nick worked at a paper mill prior to his enlistment, living at home. He was single.
F/O Stusiak, flying Typhoon MN342 was engaged in a practice dogfight with a Thunderbolt at a low altitude when his aircraft went into a spin at 200 feet and crashed near Bransgrove Village, Christchurch, England. He is buried a the Bournemouth North Cemetery, Hampshire, United Kingdom.
A Court of Inquiry convened, with eight witnesses called, including Gohl, Mahagan, and Addison. See attachment for conclusions.
S/L Pentland wrote to the family indicating that Stusiak was killed instantly during a test flight. He told them of the funeral. Many cards were included with the letter, along with photographs.
His family requested all of Nick's clothing and personal equipment. "They are all that we would have left of him, so we would be very thankful if you would send everything."
Nick Stusiak's files have been digitized. Please see link below.
LINKS: