Robert Ellsworth Coffey J10256
March 30, 1915 - August 1, 1945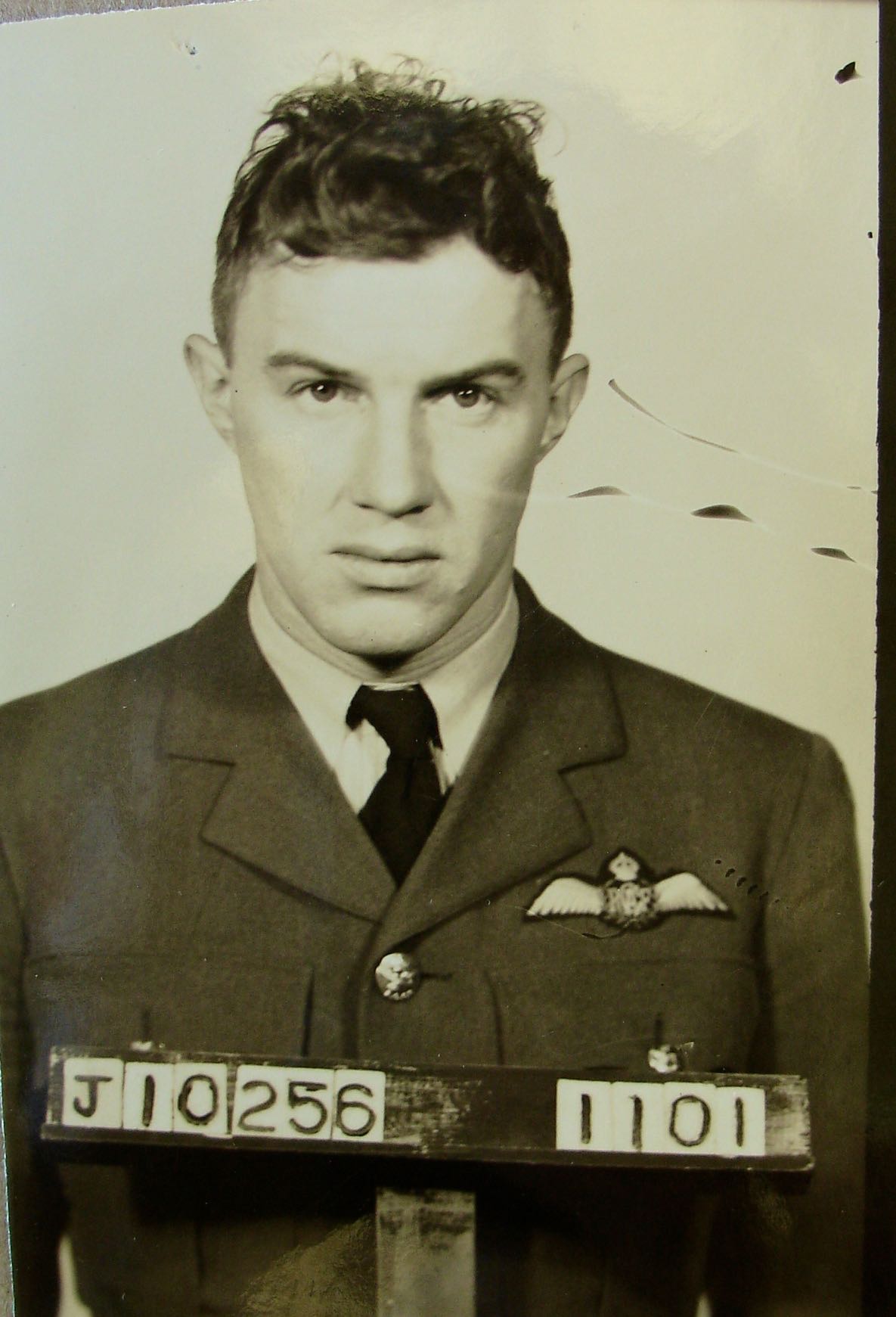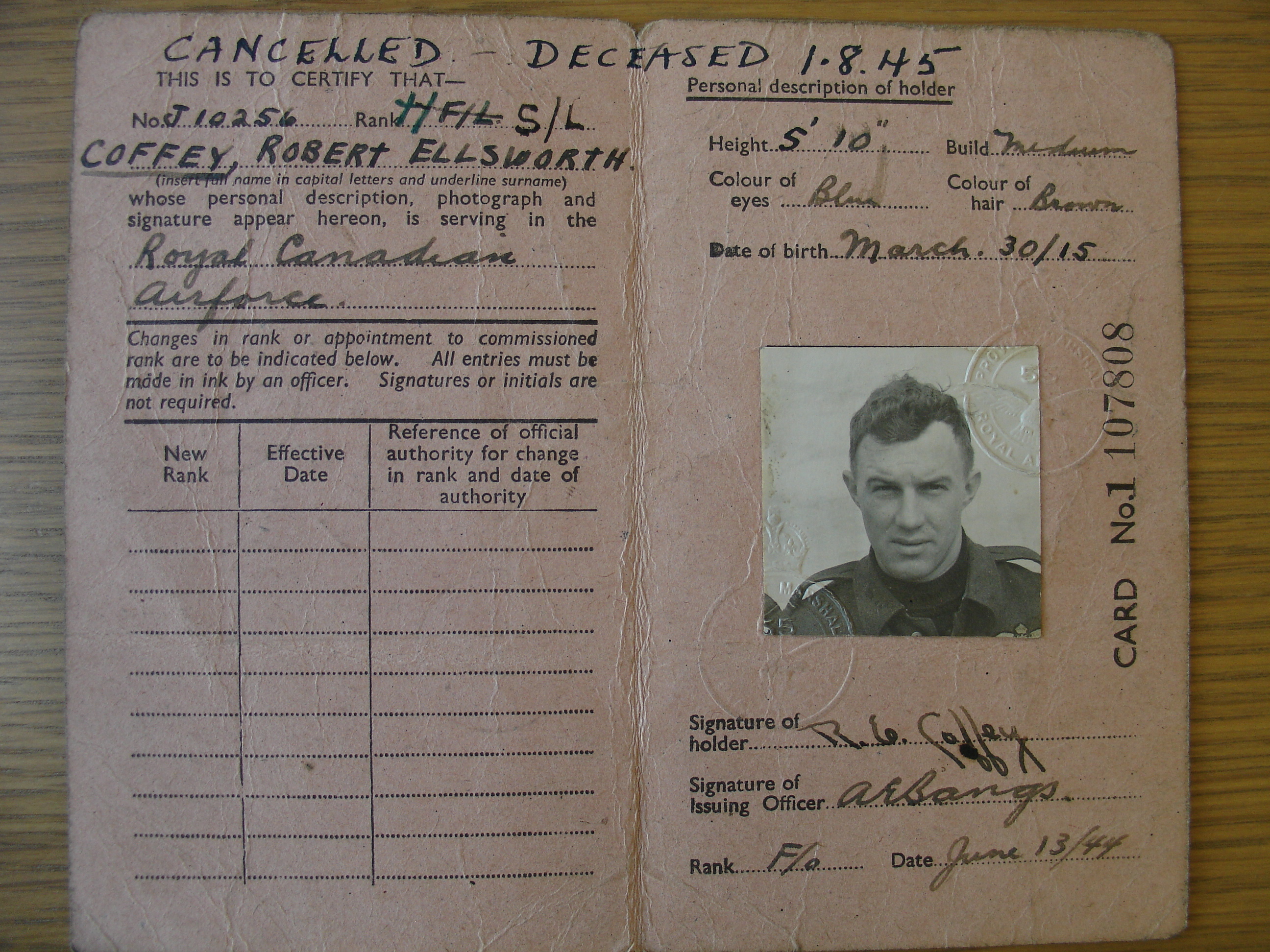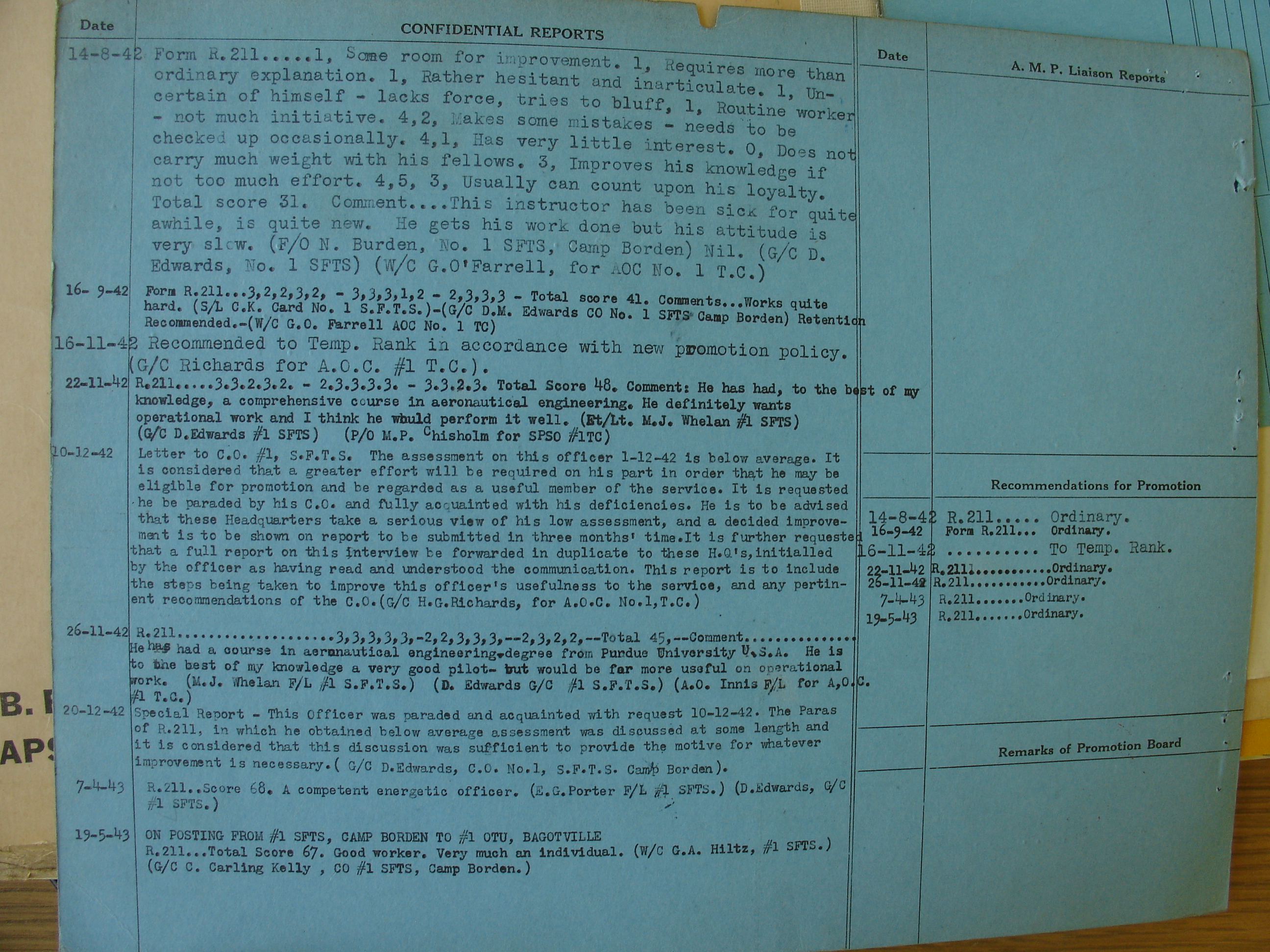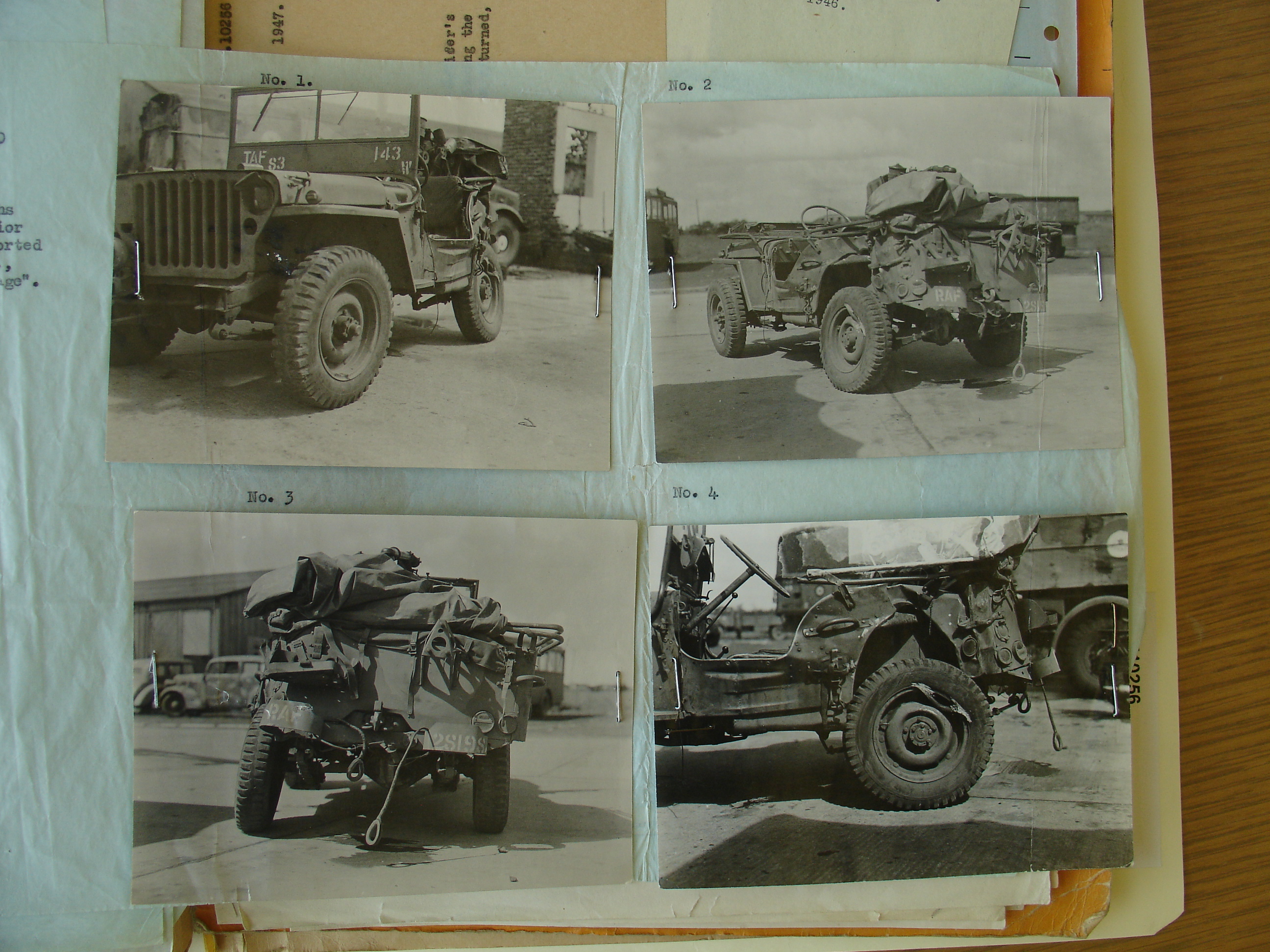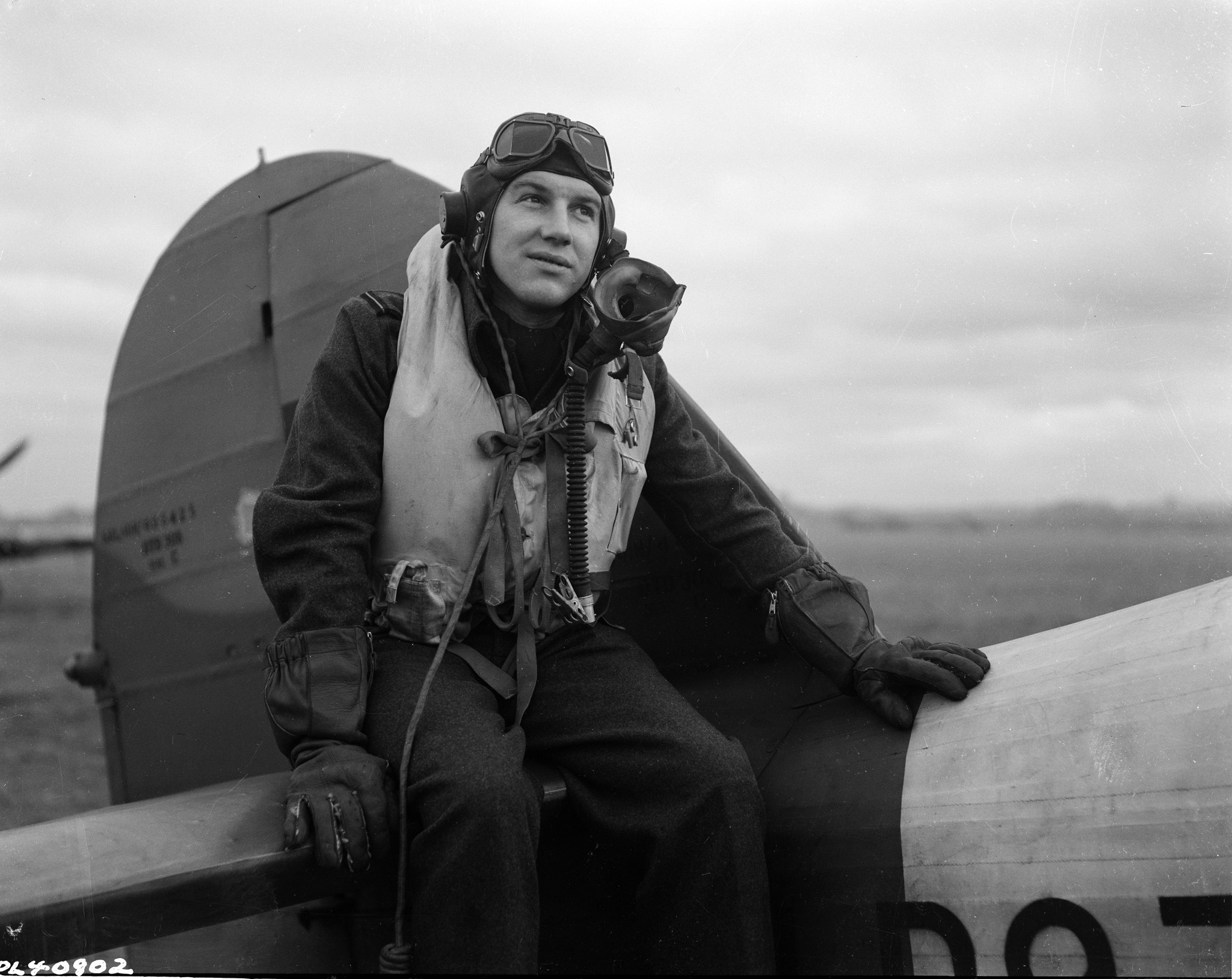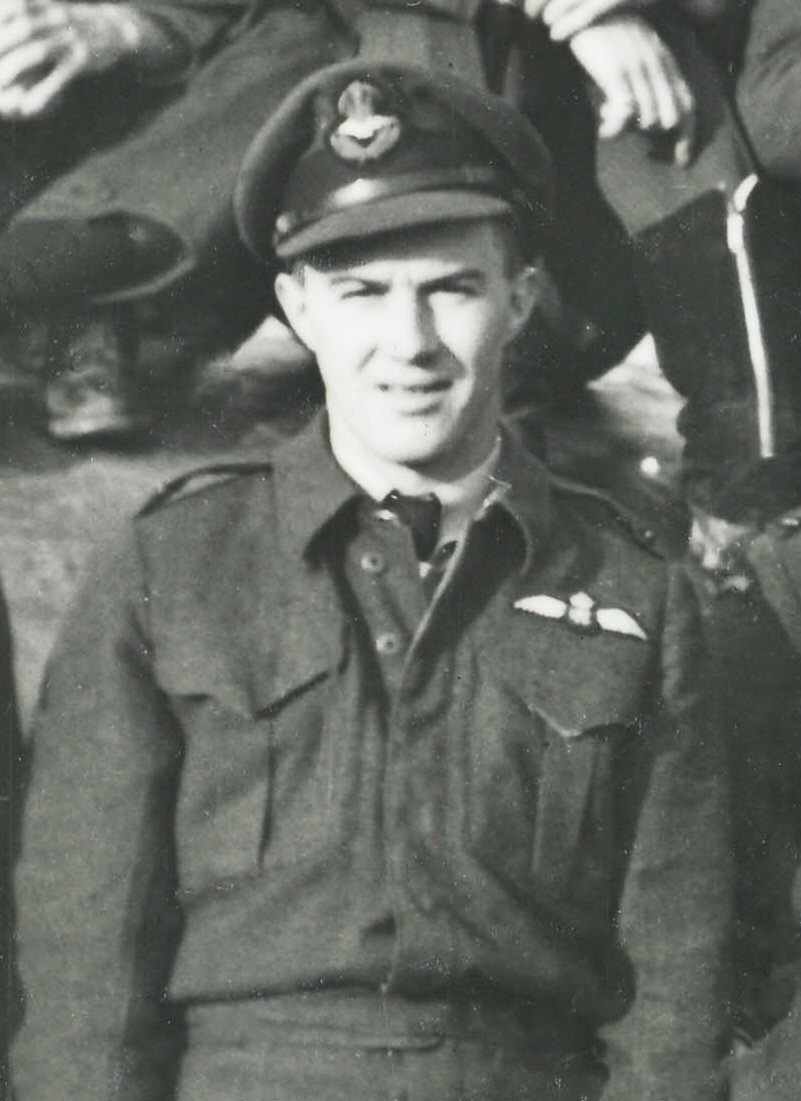 440 Squadron
Robert Ellsworth Coffey was the son of Henry J. and Mary Coffey of Greenview, Illinois. He had two sisters. He attended Purdue University and received a Bachelor of Science. He listed archery, tennis and swimming as the sports he enjoyed, with model building, radio code receiving/transmitting as his hobbies. He was a member of the American Society of Mechanical Engineers, was a Project Engineer for Allison Aircraft Engine Company, and a test inspector.
Coffey indicated he had enrolled in the advanced civilian pilot training program and flew Waco F7 225 HP and the course would be completed by May 20, 1941. His physical assessment in April 1941: "Medium, well-developed, sturdy type. Somewhat soft. No exercise for past 6 months, indoor work -- long hours. General physical condition is good." Summary: "Candidate is considered to be mentally and physically fit for full aircrew duties. Consider he is excellent material. Seems sincere, determined, not emotional. Consider he should do exceedingly well with training." Coffey enlisted in Windsor, Ontario on June 26, 1941, training at No. 3 ITS, No. 17 EFTS, and No. 8 SFTS. By the end of February 1942, when he received his commission, he was an "high average pilot who works consistently hard and learns very quickly. Recommended as Flying Instructor. Pupil choice: Fighter." On November 22, 1942, at #15 FTS, he was assessed: "He definitely wants operational work and I think he would perform it well." He was an instructor at No. 1 SFTS, Camp Borden, and then had further training at No. 1 OTU at Bagotville. He was sent overseas by November 1943. He was with 438 early on.
S/L Coffey was the CO of 440 Squadron when he was fatally injured in an automobile accident. He was returning to his unit from a 48 hour pass which had been authorized. He was driving a Jeep which was allocated to him as Squadron Commander. F/L Penfield was a passenger. On the road leading out from Flensburg to B.166 Germany, the Jeep swung about on the wet, slippery pavement and struck a tree at the edge of the road. Coffey sustained head injuries. Penfield was uninjured. Coffey is buried in Graasten, Denmark. In a letter to Coffey's parents, G/C A. D. Nesbitt wrote, "Bob had made some very strong friends in the town of Graasten who were more than anxious to ensure that the grave would always be looked after. I first met Bob in Alaska, consequently, I have known him a long time and I cannot tell you how much he was admired and respected by all of us for his tremendous qualities of courage and leadership."
Coffey was posted with 439 Squadron on January 24, 1945, following the completion of his first tour with 438 Squadron. He also served with 440 Squadron becoming its Commanding Officer. He earned the DFC with Bar.
Mr. Coffey made a comment, after his son was killed, "When the war was over [my son] intended to locate to Canada and his mother and I were going with him. He loved Canada and said that he never wanted to live at any other place."
More information about S/L Coffey can be found in Typhoon and Tempest by Hugh Halliday, pages 43, 113, 114, 122,124, 151, 152, and 193.
LINKS: