Robert John Reilly J38349
July 9, 1921 - November 18, 1944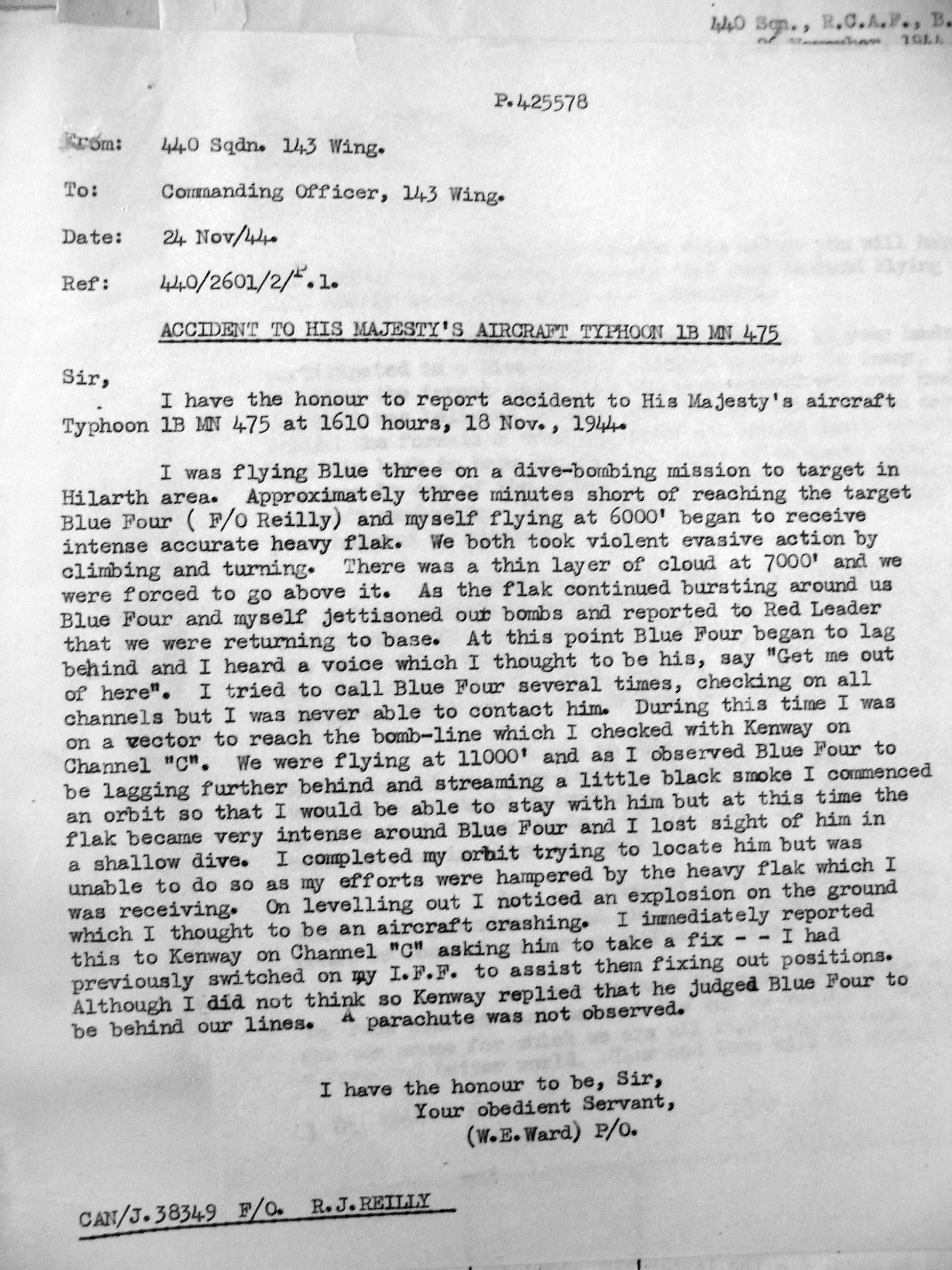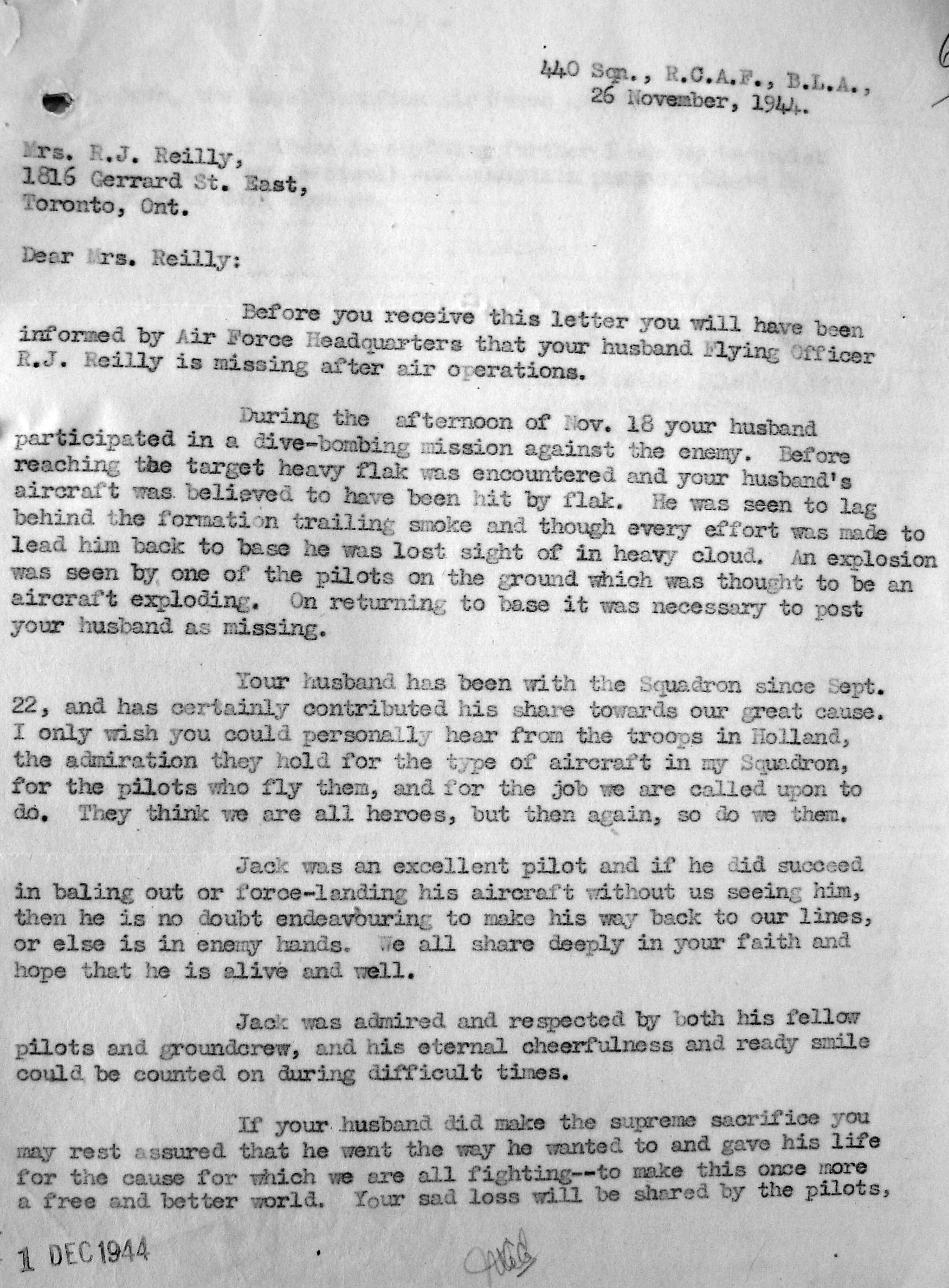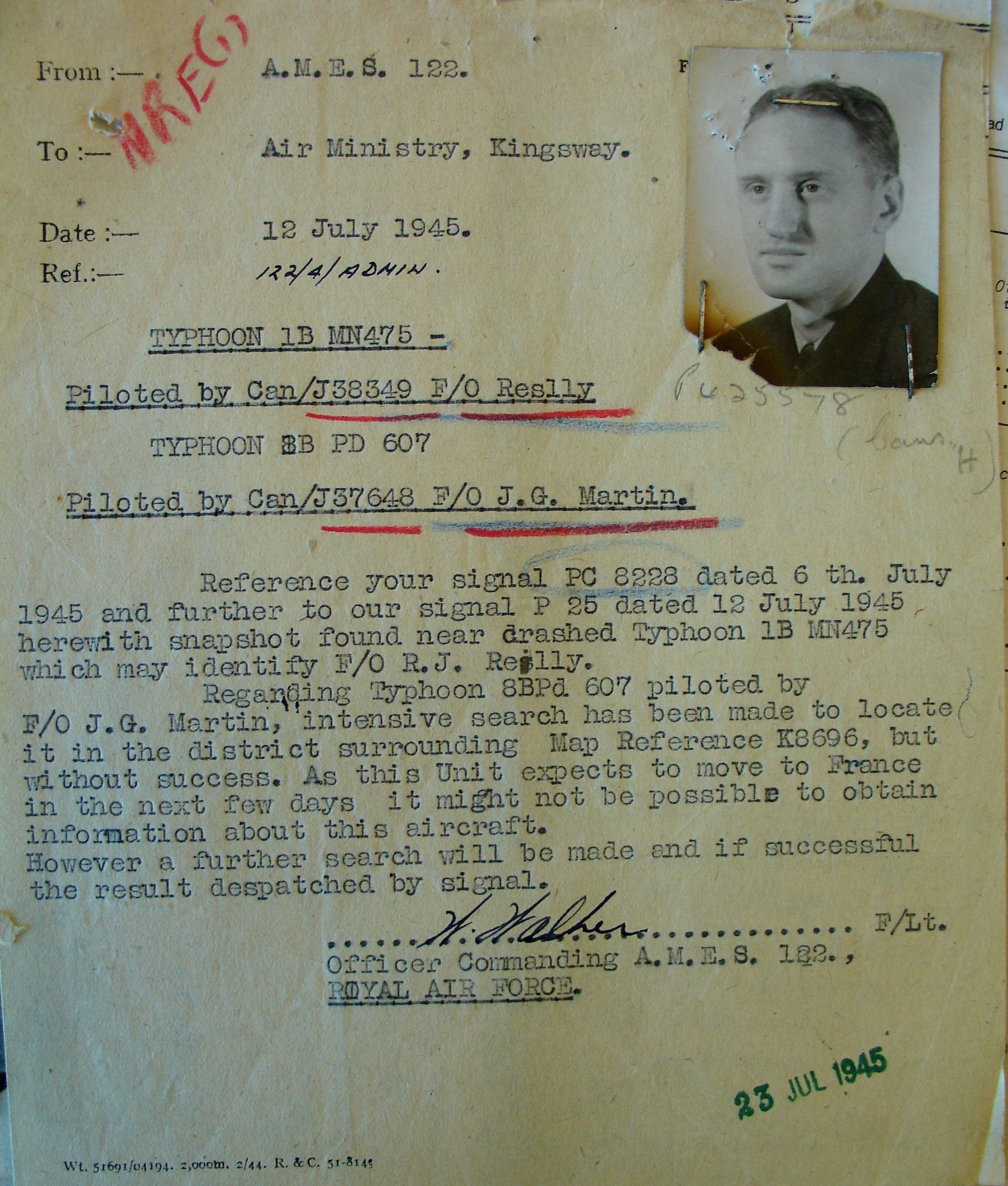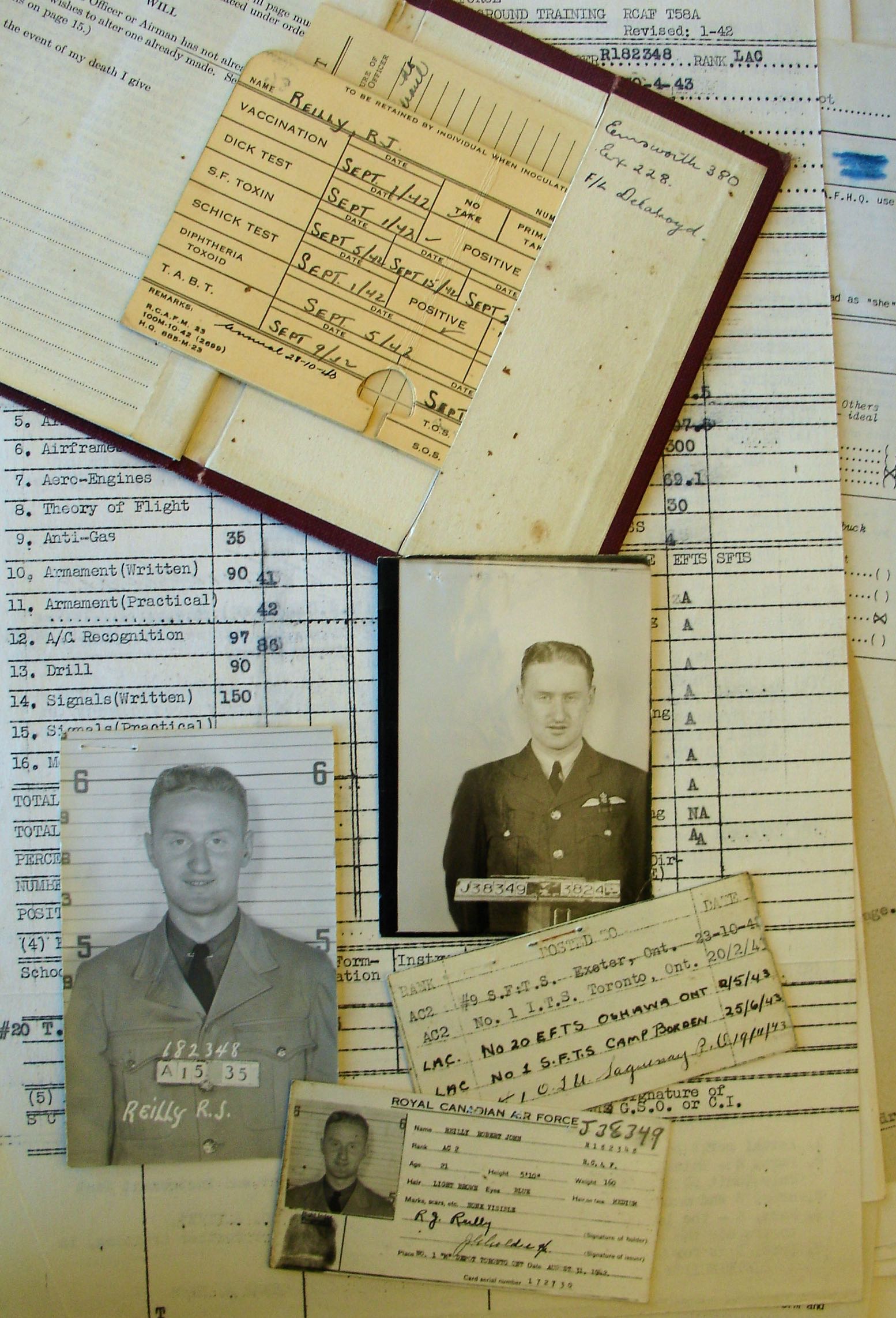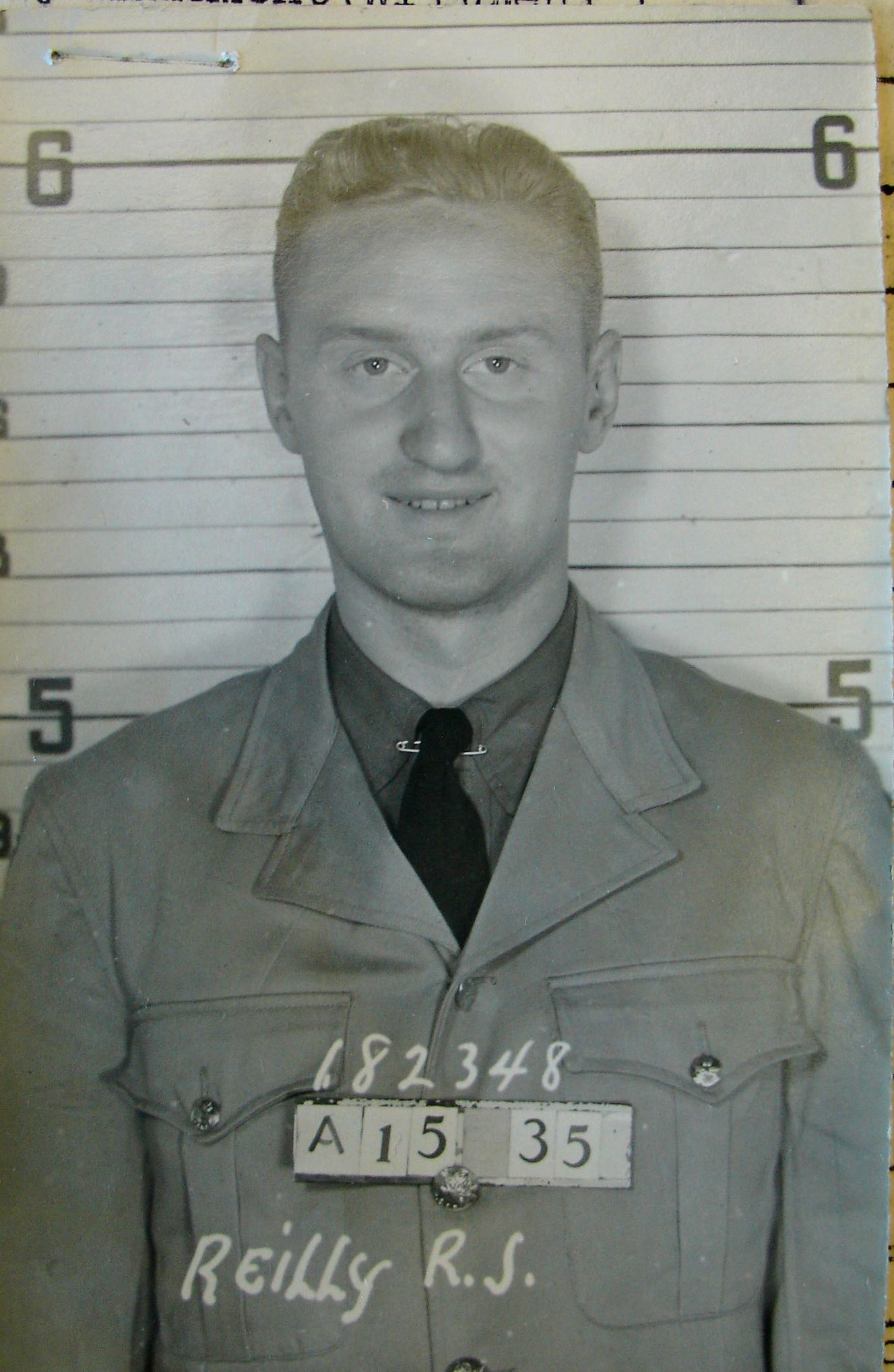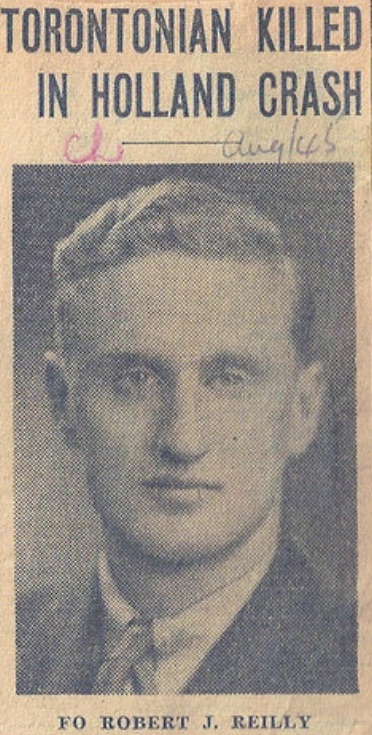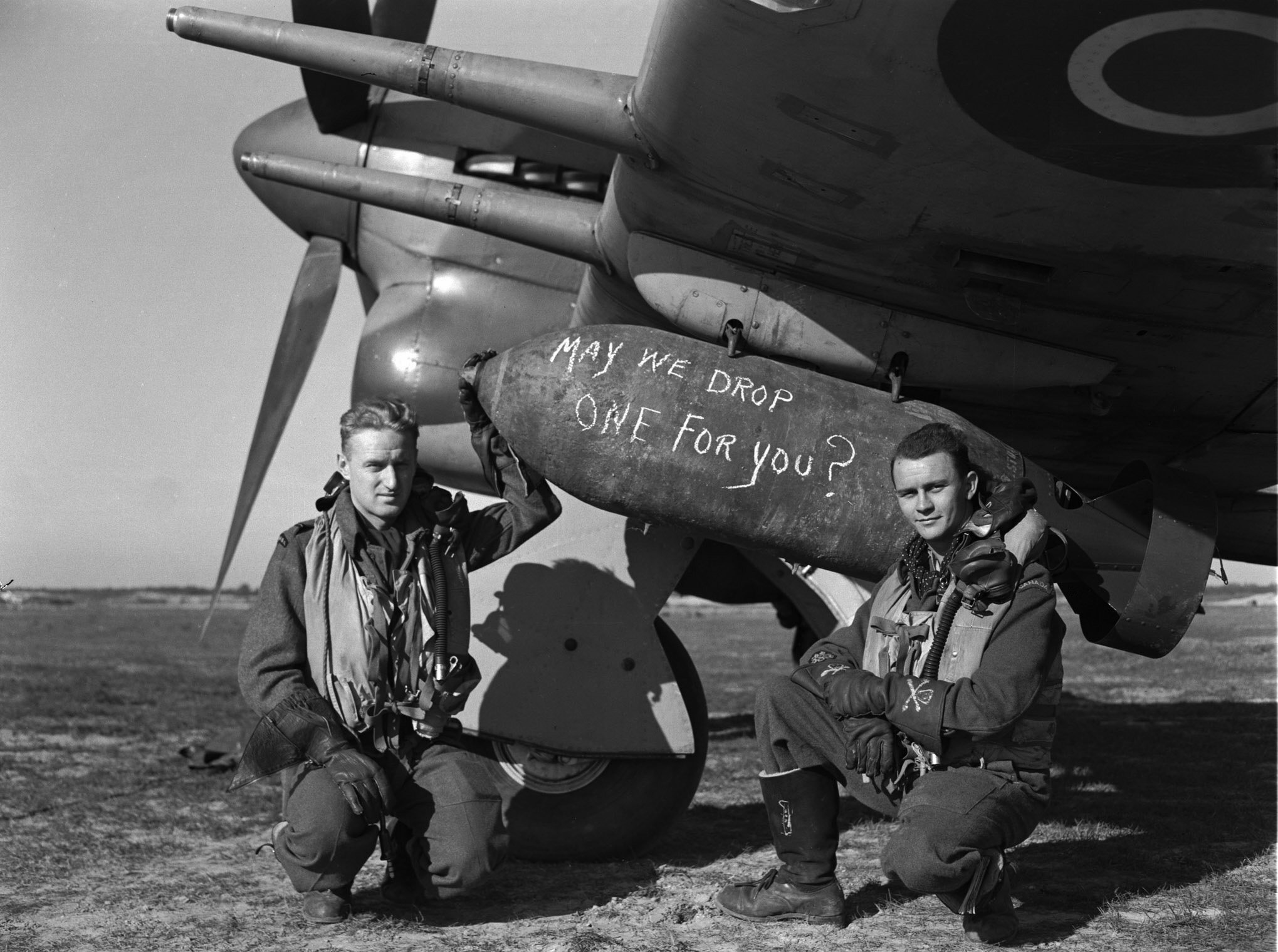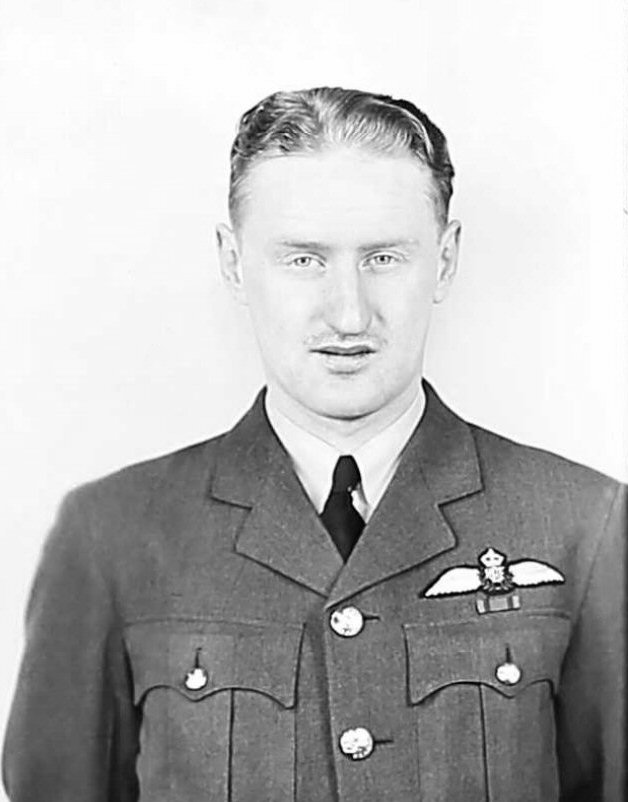 440 Squadron
Robert John Reilly was born on July 9, 1921. He was the only son of Mr. and Mrs. R. B. Reilly of Toronto. The family was Christian Science. He attended Hodgson School, North Toronto Collegiate and the University of Toronto (two years). Reilly had an Ontario driver's license (1944). He was 22 at the time and stood 5'10". He had worked for the Department of Transport prior to enlistment and wanted to return to work connected to civil engineering after the war. He was married to Muriel May Louise Grant on March 1, 1944.
At ITS, he was evaluated: "A steady, reliable airman who thinks clearly and has plenty of ability. He is a good example and shows good leadership qualities. Deportment excellent. Second aircrew recommendation: Air Navigator (B)." At No. 20 EFTS: "Pupil made good progress throughout course, combining natural ability with application in the air. Showed early proficiency on instruments which was maintained throughout. Airmanship good average. A well disciplined pupil with good sevice attitude. LINK 10 Hr Test: 69/75. U-Track: 22/25."
He earned his wings at Camp Borden. He was an instructor from April 1941 - June 1942 at No. 22 EFTS, Ancienne Lorette, Quebec. He also was a navigation and theory of flight instructor at No. 22 EFTS.
At No. 61 OTU: June 20, 1944 to August 22, 1944: "A good average pilot. Keen on flying. With operational experience should make a good Squadron member. A good officer." He received 85/100 on character and leadership assessment.
On November 26, 1944, Mrs. Reilly received a letter from the S/L of 440 Squadron telling her as much about her husband's accident as he could. "During the afternoon of November 18, your husband participated in a dive-bombing mission against the enemy. Before reaching the target, heavy flak was encountered and your husband's aircraft was believed to have been hit by flak. He was seen to lag behind the formation trailing smoke and though every effort was made to lead him back to base, he was lost sight of in heavy cloud. An explosion was seen by one of the pilots on the ground which was thought to be an aircraft exploding. On returning to base, it was necessary to post your husband as missing. Your husband has been with the Squadron since September 22 and has certainly contributed his share towards our great cause....Jack was an excellent pilot and if he did succeed in baling out or force-landing his aircraft without us seeing him, then he is no doubt endeavouring to make his way back to our lines or he is in enemy hands.....Jack was admired and respected by both his fellow pilots and ground crew, and his eternal cheerfulness and ready smile could be counted on during difficult times."
P/O W. E. 'Wally' Ward, fellow 440 Squadron pilot recorded his witness statement on November 24, 1944: Typhoon 1B MN 475 Accident, November 18 1944. "I was flying Blue 3 on a dive-bombing mission to target in Hilarth area. Approximately three minutes short of reaching the target Blue 4 (F/O Reilly) and myself flying at 6000 feet began to receive intense accurage heavy flak. We both took violent evasive action by climbing and turning. There was a thin layer of cloud at 7000 feet and we were forced to go above it. As the flak continued bursting around us, Blue 4 and myself jettisoned our bombs and reported to Red Leader that we were returning to base. At this point Blue 4 began to lag behind and I heard a voice which I thought to be his say, "Get me out of here." I tried to call Blue 4 several times, checking on all channels but I was never able to contact him. During this time, I was on a vector to reach the bomb-line which I checked with Kenway on Channel "C". We were flying at 11000 feet as I observed Blue 4 to be lagging further behind and streaming a little black smoke I commenced an orbit so that I would be able to stay with him but at this time the flak became very intense around Blue 4 and I lost sight of him in a shallow dive. I completed my orbit trying to locate him but was unable to do so as my efforts were hampered by the heavy flak which I was receiving. On levelling out, I noticed an explosion on the ground which I thought to be an aircraft crashing. I immediately reported this to Kenway on Channel "C" asking him to take a fix -- I had previously switched on my IFF to assist them fixing out position. Although I did not think so, Kenway replied that he judged Blue 4 to be behind our lines. A parachute was not observed."
In July 1945, a photograph was found near crashed Typhoon 1B MN 475. Mr. Reilly was informed that the Germans had buried his son at the site of the crash, marked with a propeller, later with a white cross. Jack Reilly's remains were reinterred in the Mook British Cemetery.
On April 9, 1948, a ring and photo were conveyed to Mr. and Mrs. Reilly. "The photograph and ring which accompanied your letter belonged to my son. It was his passport photo and the ring belonged to my wife. It was given to her when a young girl. My son took a fancy to it and liked to wear it. We are indeed grateful to receive the ring and photograph and to realize that his final resting place is known, for the excellent work done by your Missing Research and Enquiry Service."
LINKS: