Robert McLaurin Gray J41885
Unknown - Unknown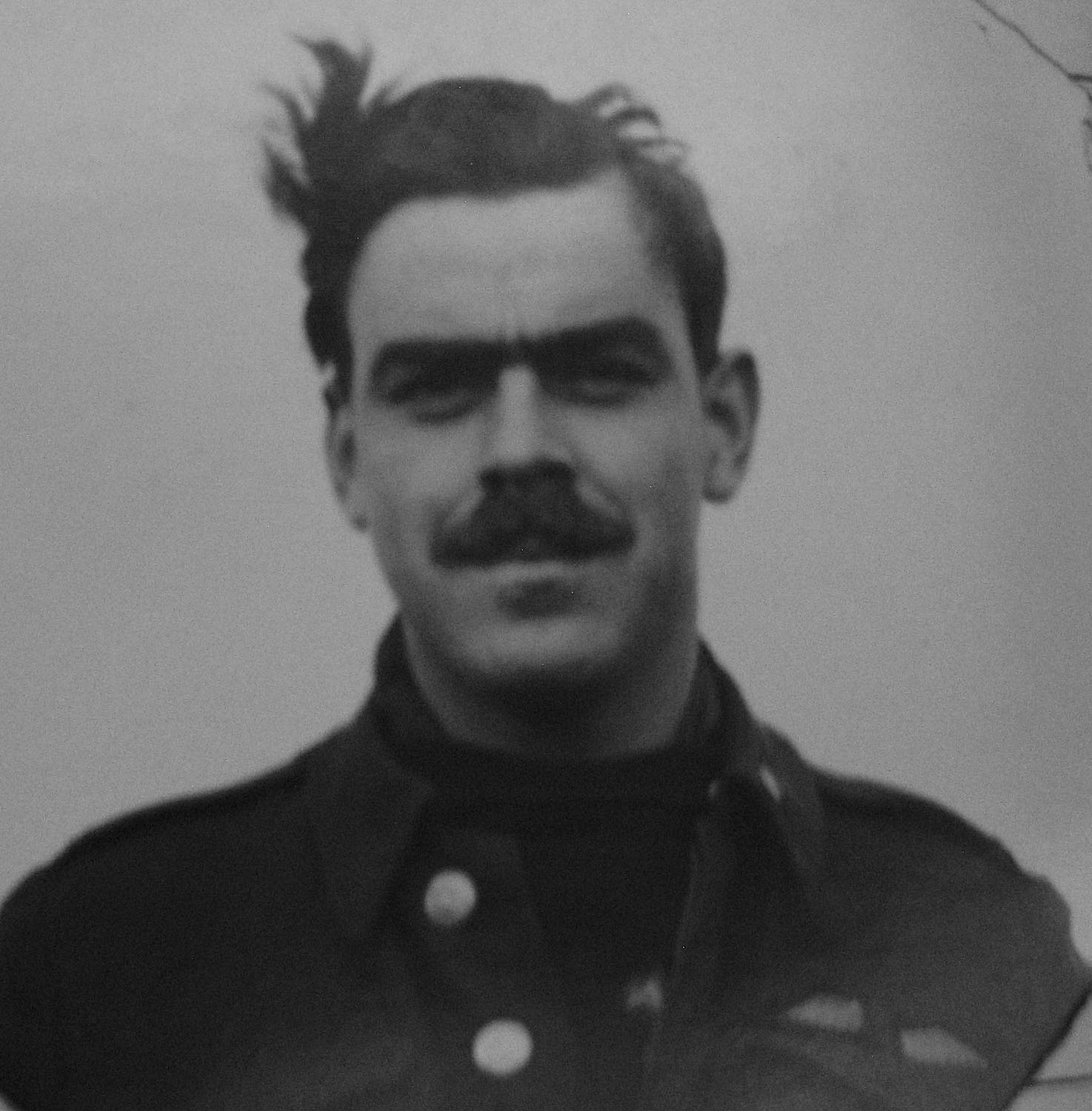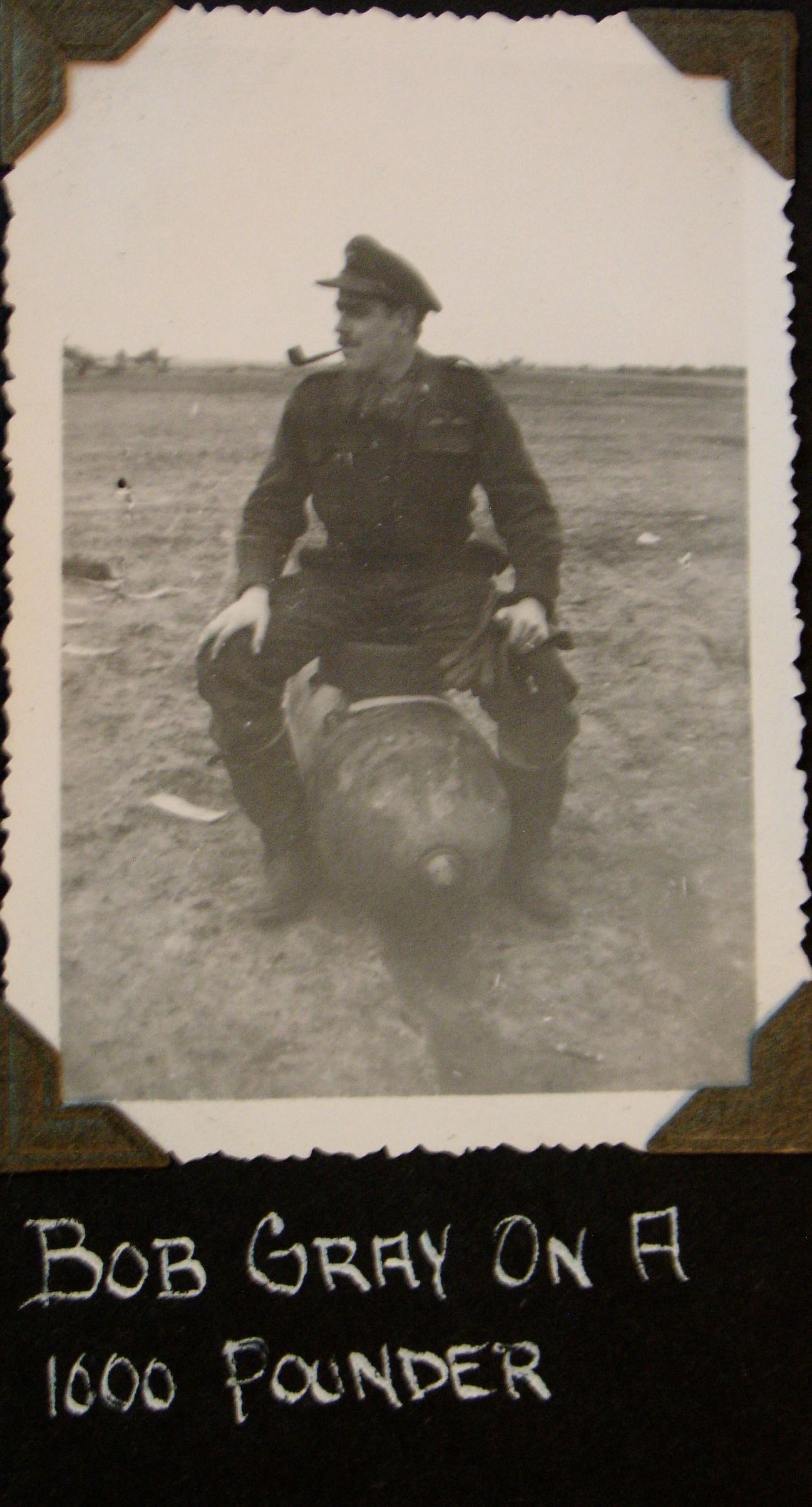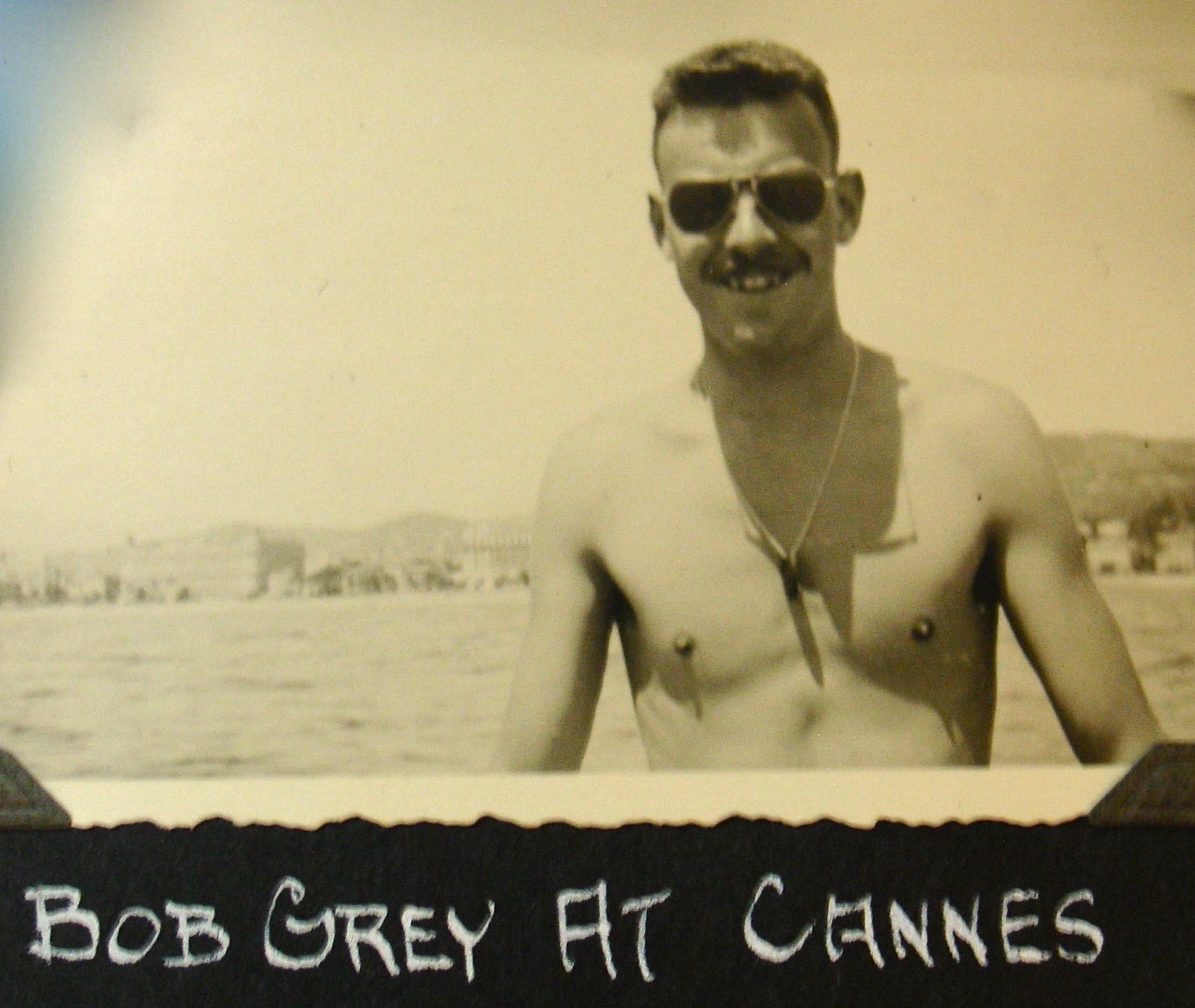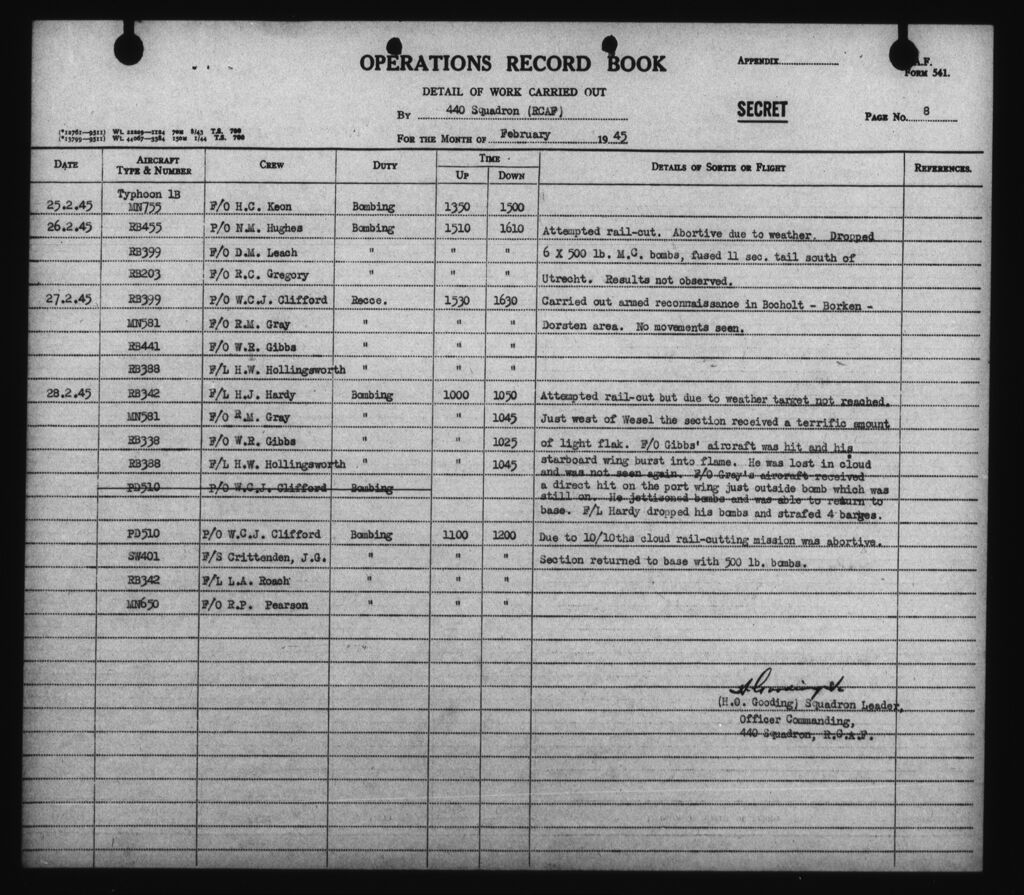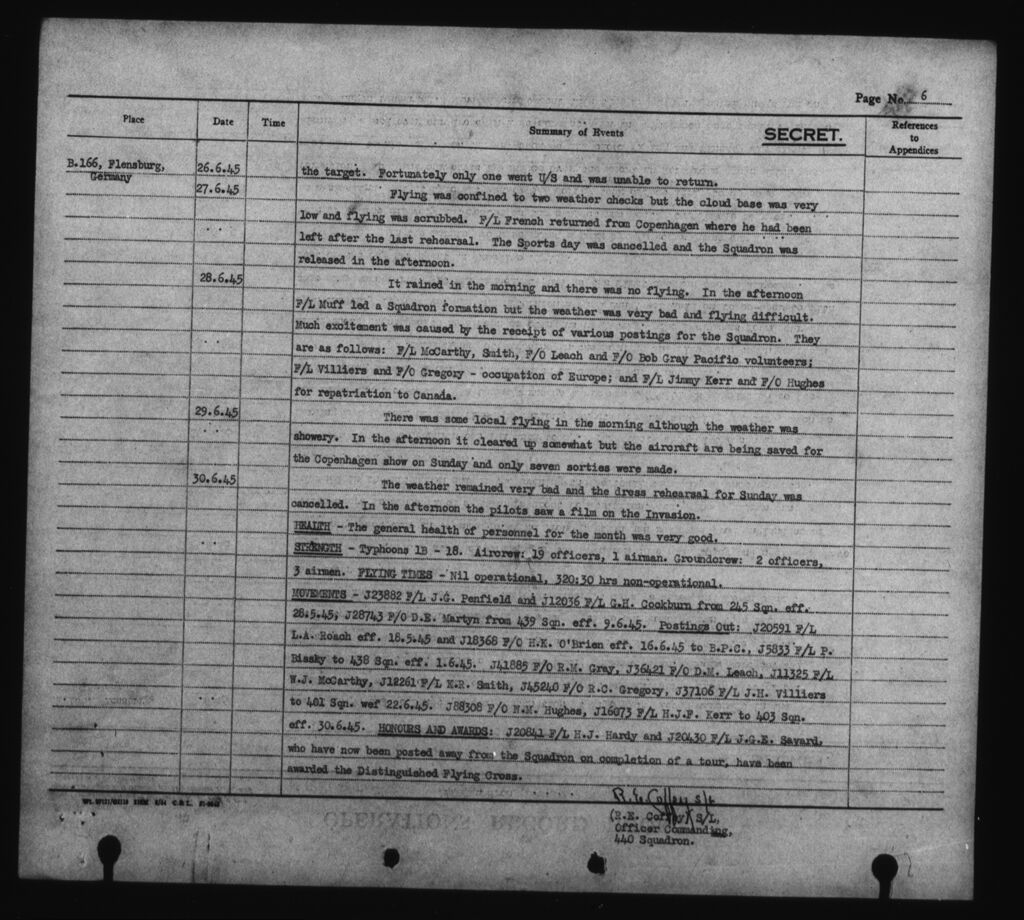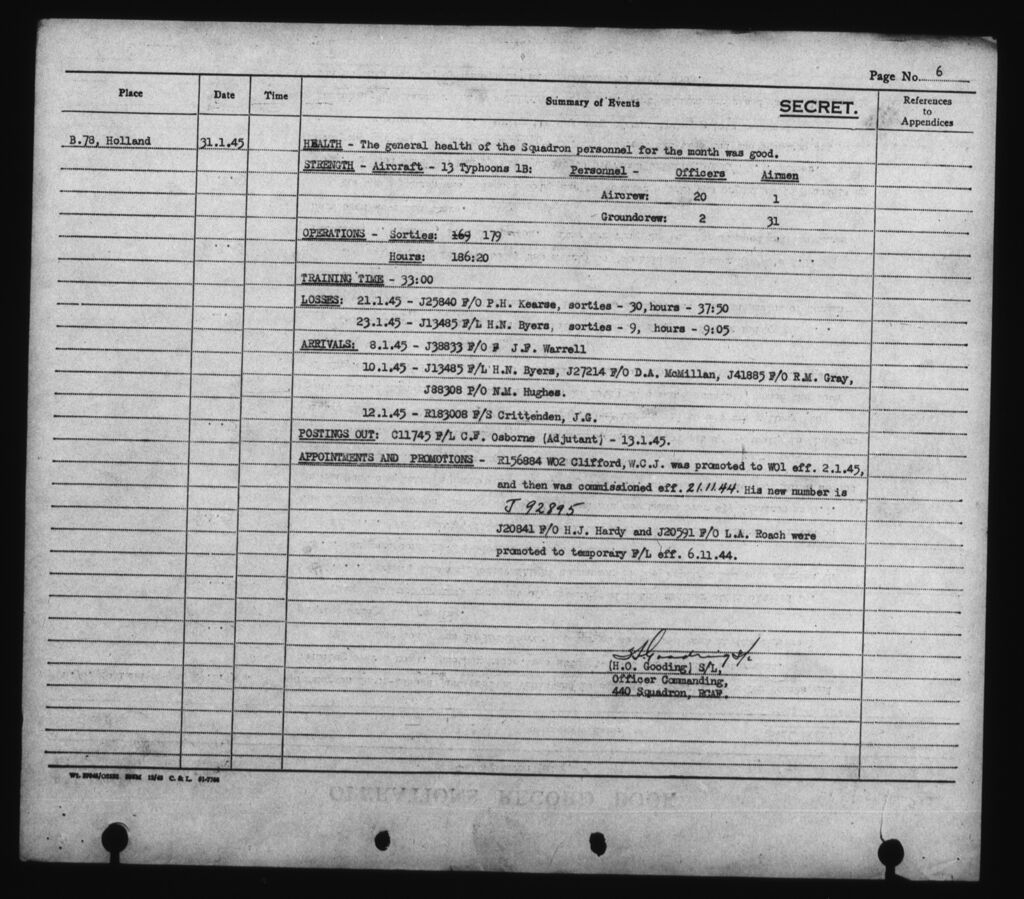 440 Squadron
F/O Gray was a pilot with 440 Squadron during the Second World War. Photos courtesy of Harry Hardy, DFC.
He arrived at 440 Sqn on 10 January 1945, posted out to 401 Sqn on 22 June 1945. See Operation Record Books pages above for more details.
From Typhoon and Tempest by Hugh Halliday: Page 115: On February 28, "a quartet from 440 was flying above cloud east of Goch when subjected to vicious ack-ack. This was obviously directed by German radar. Two Tiffies were hit. F/O W. R. Gibbs (J27239) was on fire in RB338 when he vanished into cloud. F/O Robert McLaurin Gray (J41885) narrowly escaped with his life when flak punched a foot-wide hole in his port wing, just missing the bomb on that side. He jettisoned both bombs and returned to Eindhoven." Gray's Typhoon when he was hit was MN581. The aircraft was repaired and lost on 2 Apr 45 while with 439 Sqn.
LINKS: