Robert Seath Gurd R219163
1922 (Approximate) - April 17, 1992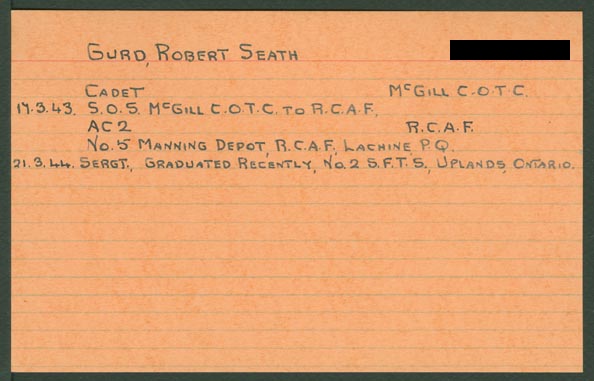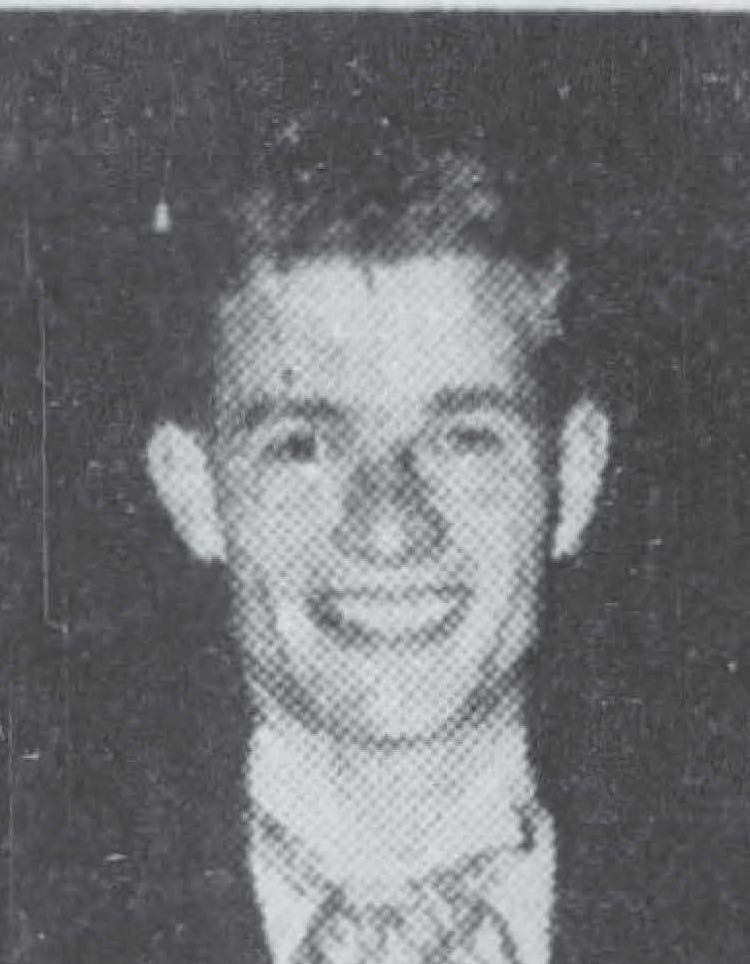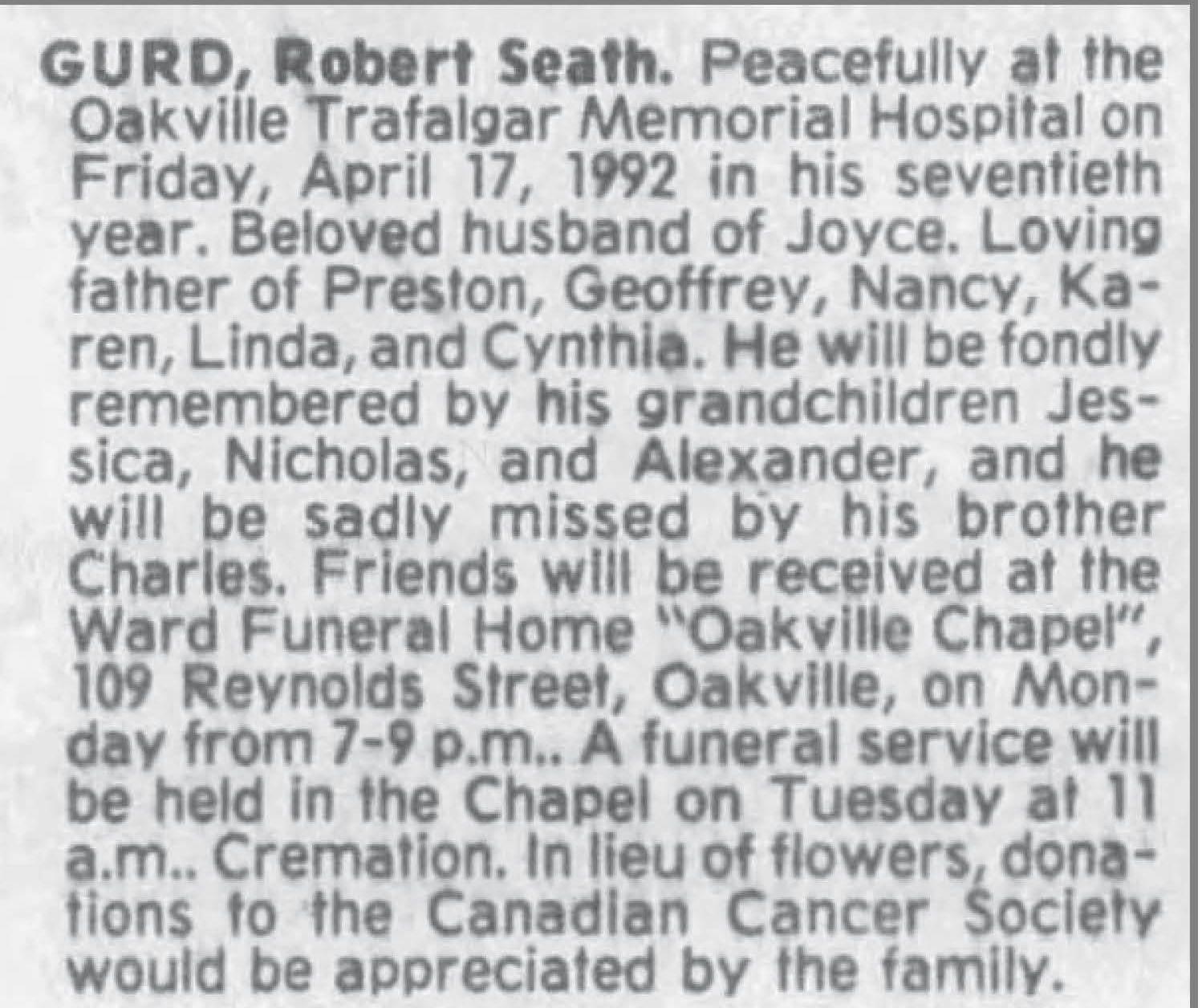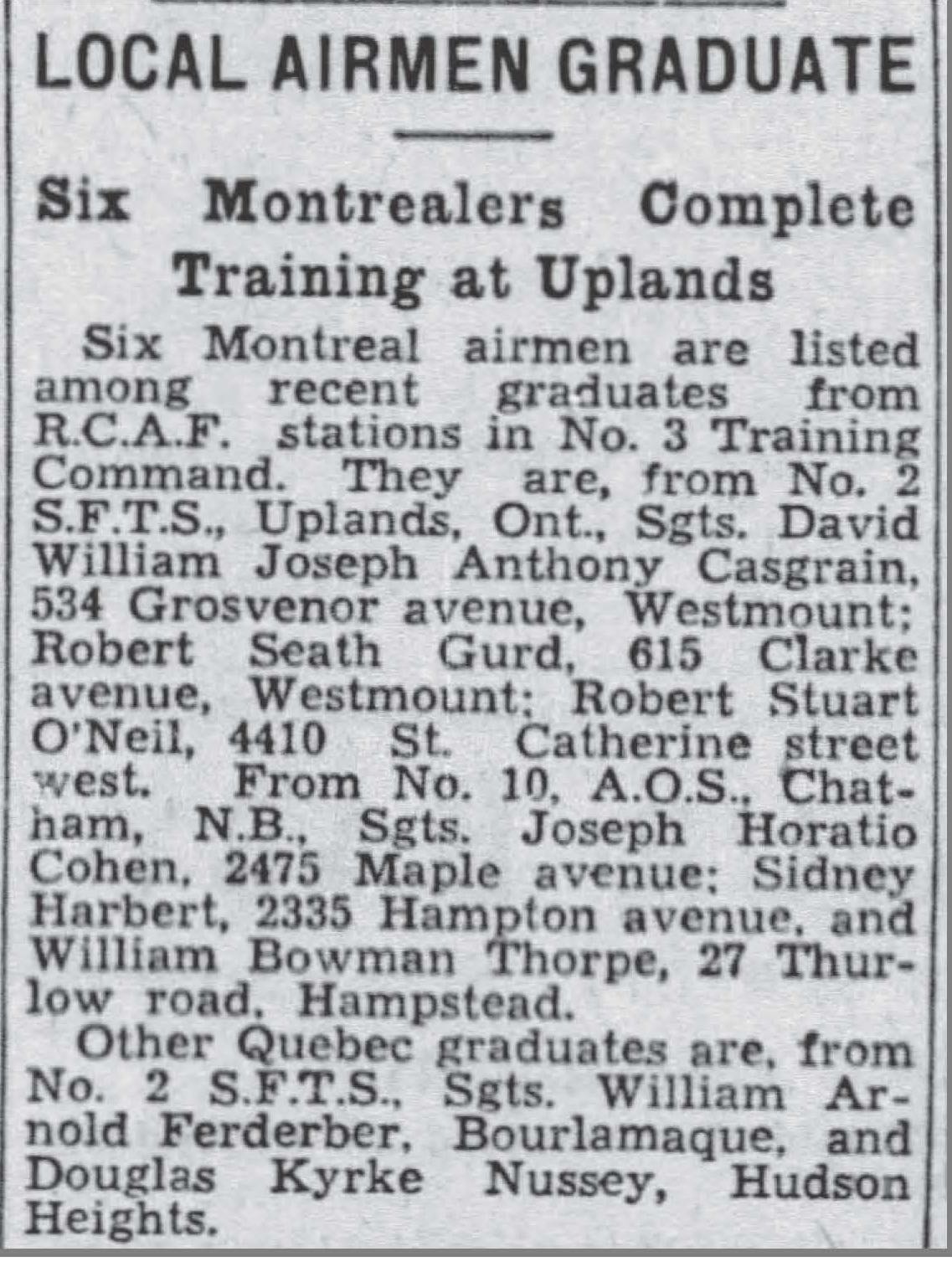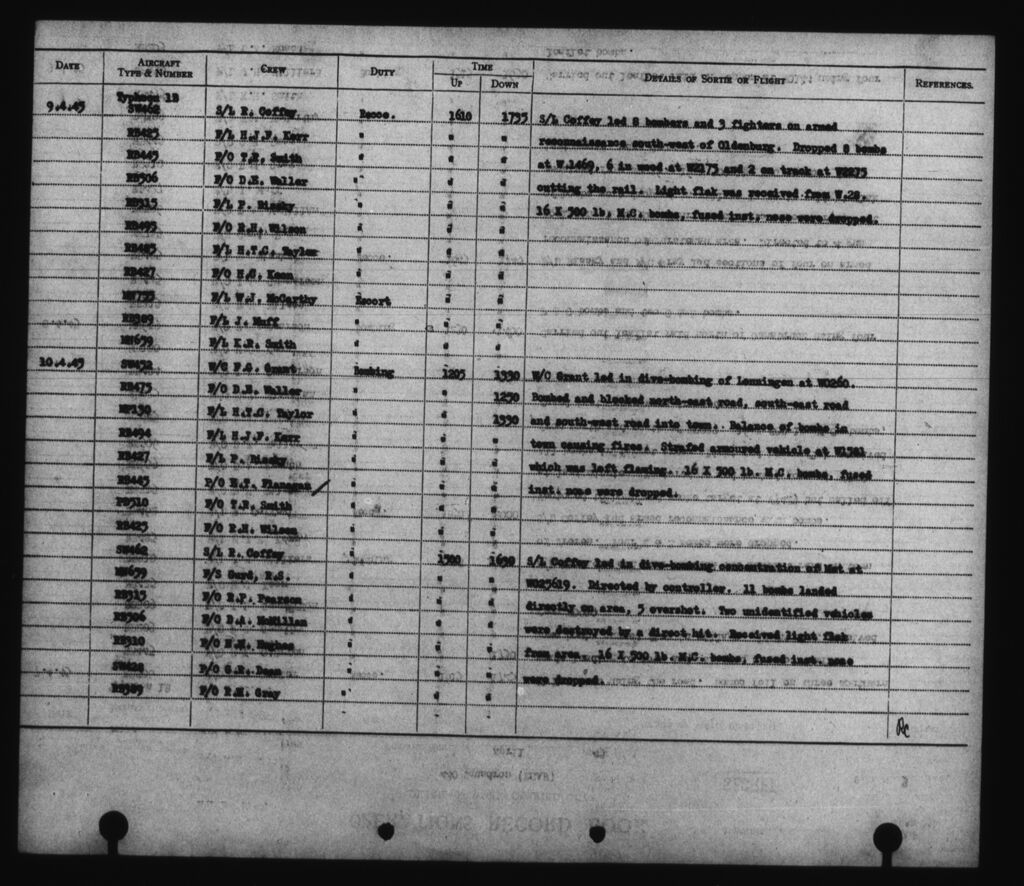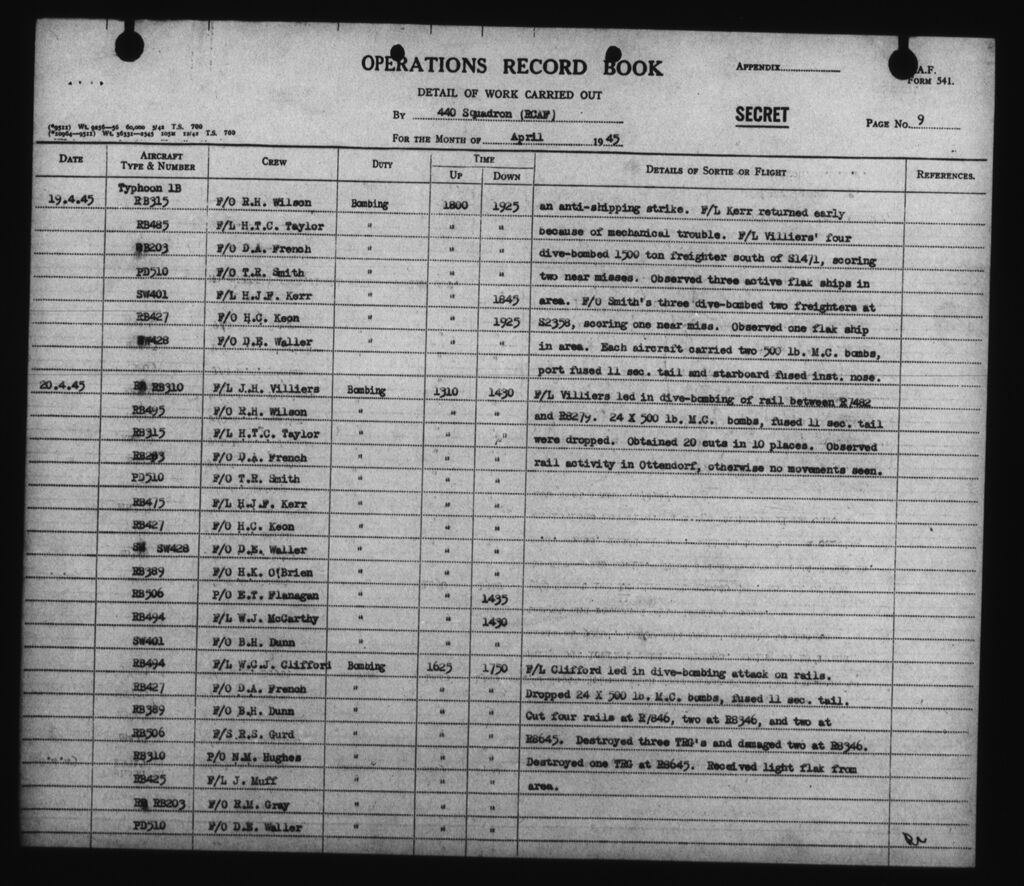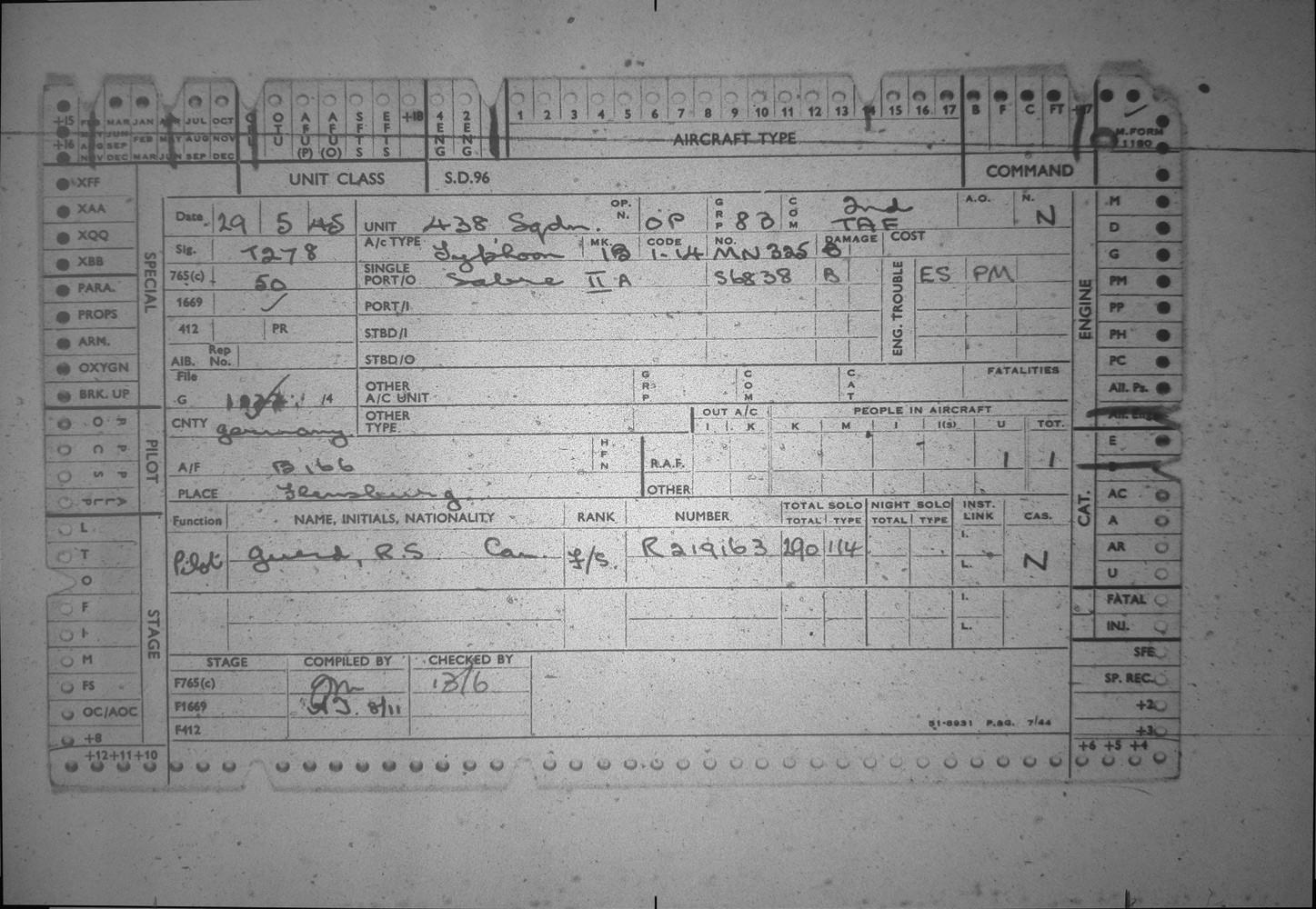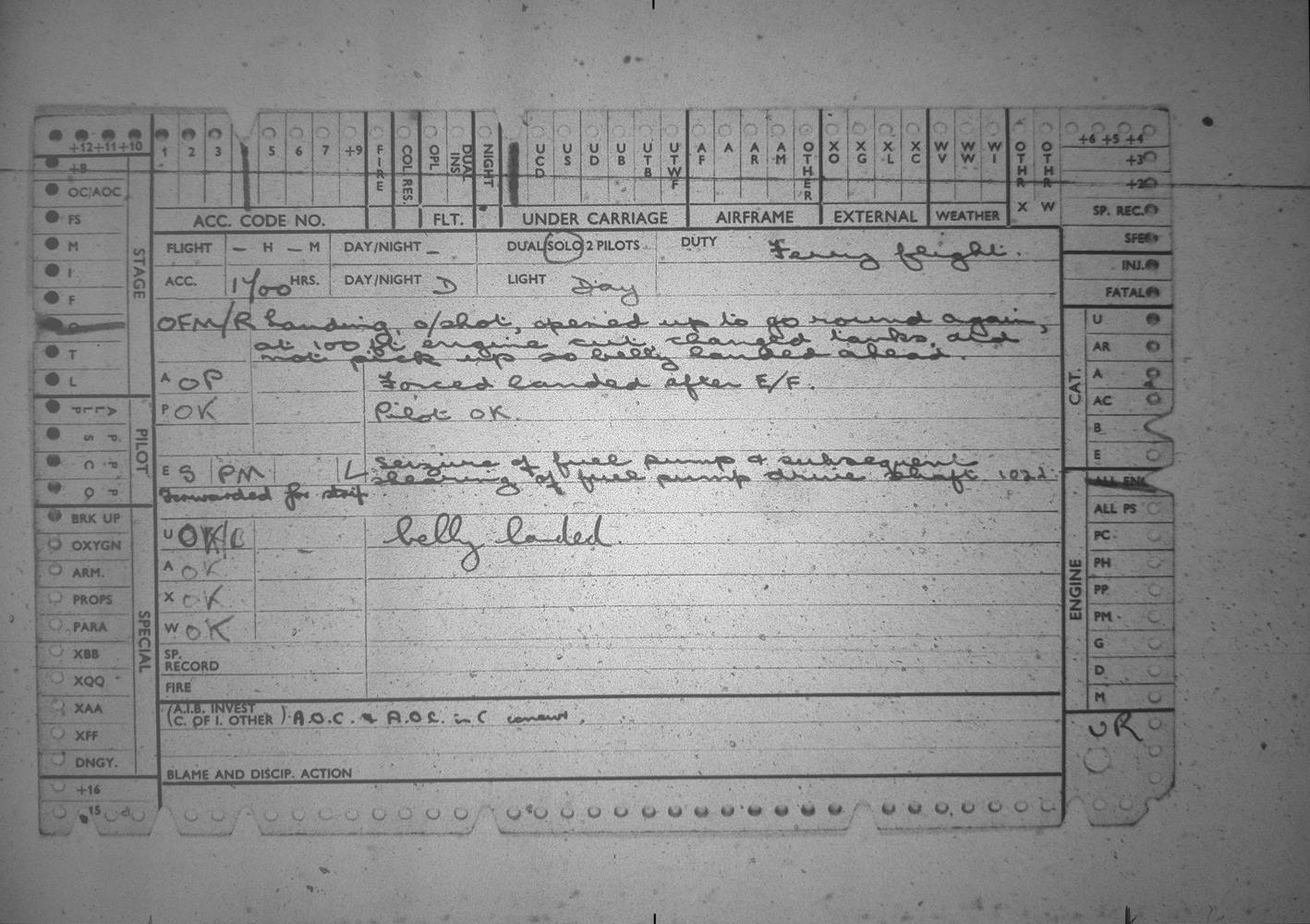 440 Squadron
Robert Seath Gurd was a cadet through McGill COTC. He went to No. 5 Manning Depot in Lachine and by March 21, 1944, he graduated No. 2 SFTS Uplands. He first appears on 440 Sqn flight logs on 10 April 1945. He flew 16 combat ops between the 10th and the 20th of April 1945.
Robert S. Gurd was noted as a pilot with 438 Squadron, according to Hugh Halliday's Typhoon and Tempest. On May 29, 1945, he flew Typhoon MN325 and crashed at B166, Flensburg. He was recorded as safe. However, Gurd was with 440 Squadron -- he was moving from the base of 440 to the 438 base at the time of the crash; the 1180 flying accident card had inaccurately recorded information.
Thank you to John B. for the crash cards! (January 2022) "I too had checked 438/439/440's ORBs and found nothing with respect to Gurd in any of the Squadron's diaries on/around the day of the incident. That does not mean that it didn't take place within the Squadron, just that it wasn't noteworthy for the Squadron diarist to record. This was often the case once Squadrons reached the Continent; minor incidents were not mentioned in favour of operational summaries. What does make it questionable, and I agree with Frank on this, is Gurd's apparent lack of mention within 438's ORB at all. This certainly raises the spectre of him being from a Ferry Pilots Pool (FPP) and that he was simply delivering an aircraft to 438 Squadron. The accident card would have erroneously recorded Gurd being from 438 Squadron when in fact he may have been from any of a number of the FPPs. I know that some of the FPPs kept diaries which are available in the National Archives. I might try and see whether I can find the appropriate documents for my next visit there! The other way of confirming/resolving this would be via the aircraft movement cards (Form 78). Assuming these were correctly filled-out (not always), they should record the aircraft's last movement and from where. The Form 78 cards are available from the RAF Museum in Hendon. I have been trying to get a copy of these from the Museum, but they have been rather tardy doing so."