W. J. McCarthy J11325
1923 (Approximate) - March 1, 2005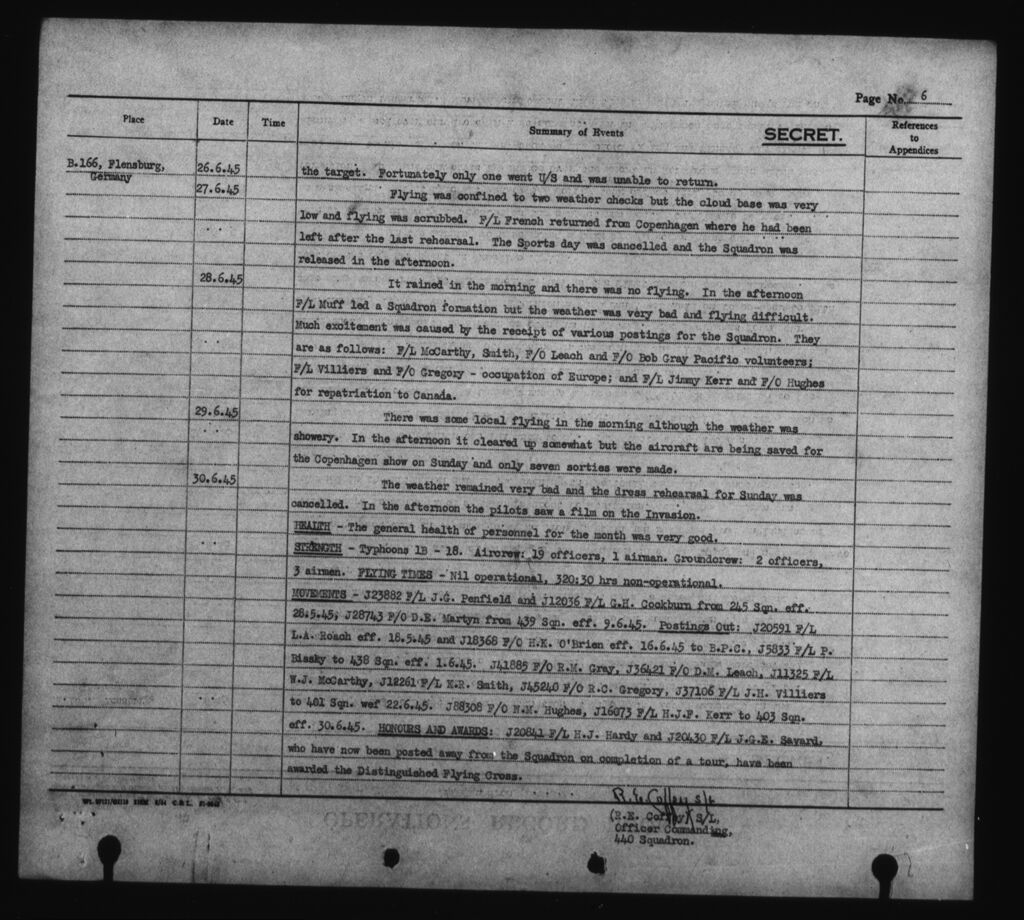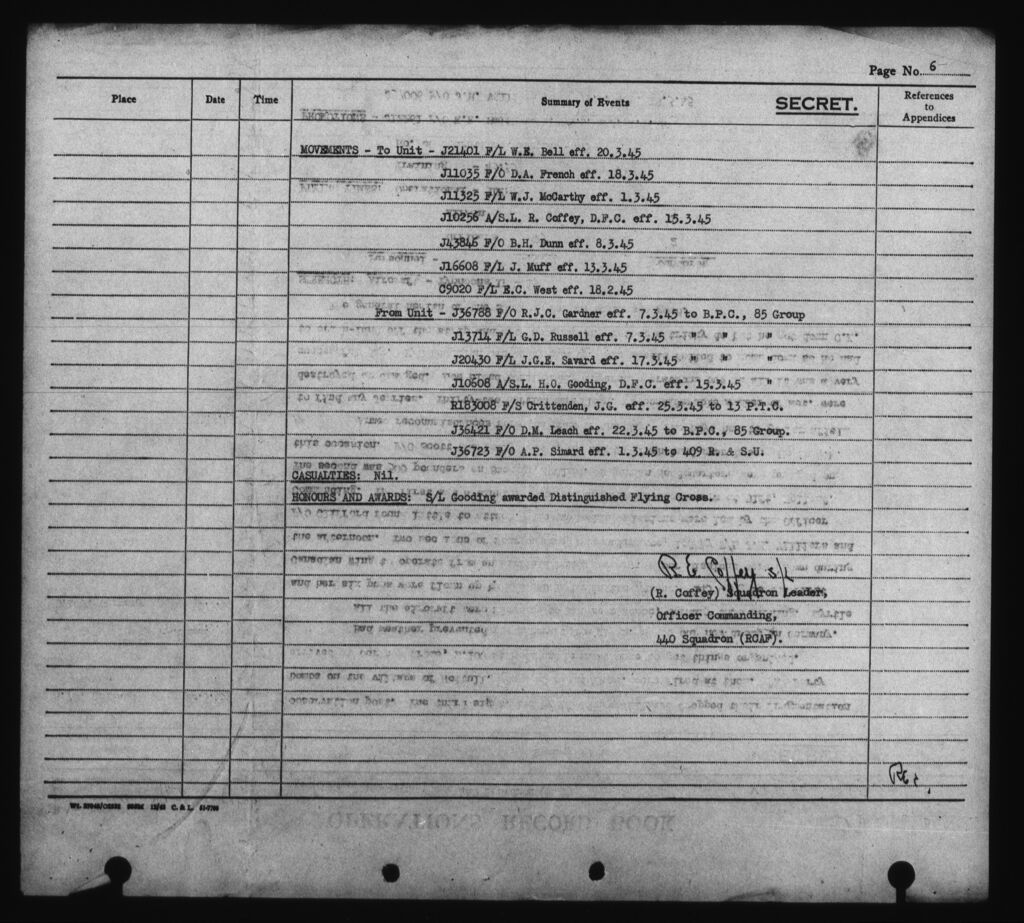 440 Squadron
In an RCAF Press Release dated March 23, 1945, F/L McCarthy from Little Falls, New York, stated, "There was a shambles in Winterswijk yards. I saw the cars of one train being torn apart and others blown off the tracks -- a real good show."
In Typhoon and Tempest by Hugh Halliday, on page 185, McCarthy, noted as being with 440 Squadron, flying Typhoon MN380, was hit by flak on March 2 1945. McCarthy was safe, but the aircraft was not repaired.
Course 41: 21 EFTS. Course 45: 9 SFTS. 1 OTU Bagotville. 125 Sqn (RCAF). 126 Sqn (RCAF). He was posted to 440 Sqn on 1 March 1945. He was posted out to 401 Sqn on 22 June 1945 (for redeploy to Pacific but ended up repatriated because the war ended).
St. Michael's Hospital, Toronto on Tuesday, March 1, 2005, at the age of 82. Beloved husband of Alice (Kousaie). Loving father of Sheila and her husband Henry Haddad, James and his wife Lalita Karoli, Susan McCarthy, John McCarthy and the late David McCarthy. Grandfather of Stephanie, Valerie, Andrew, Fabrice and Anjali Rose. Great-grandfather of Nicholas, William and Beatrice. Brother of Jane, Joseph and John. Following a decorated career in the R.C.A.F., he joined Sun Life in 1950 and retired as a senior investment executive in 1988. He was an avid pilot and sailor. He will be sadly missed by his many friends and family.