William Robert Gibbs J27239
Unknown - February 28, 1945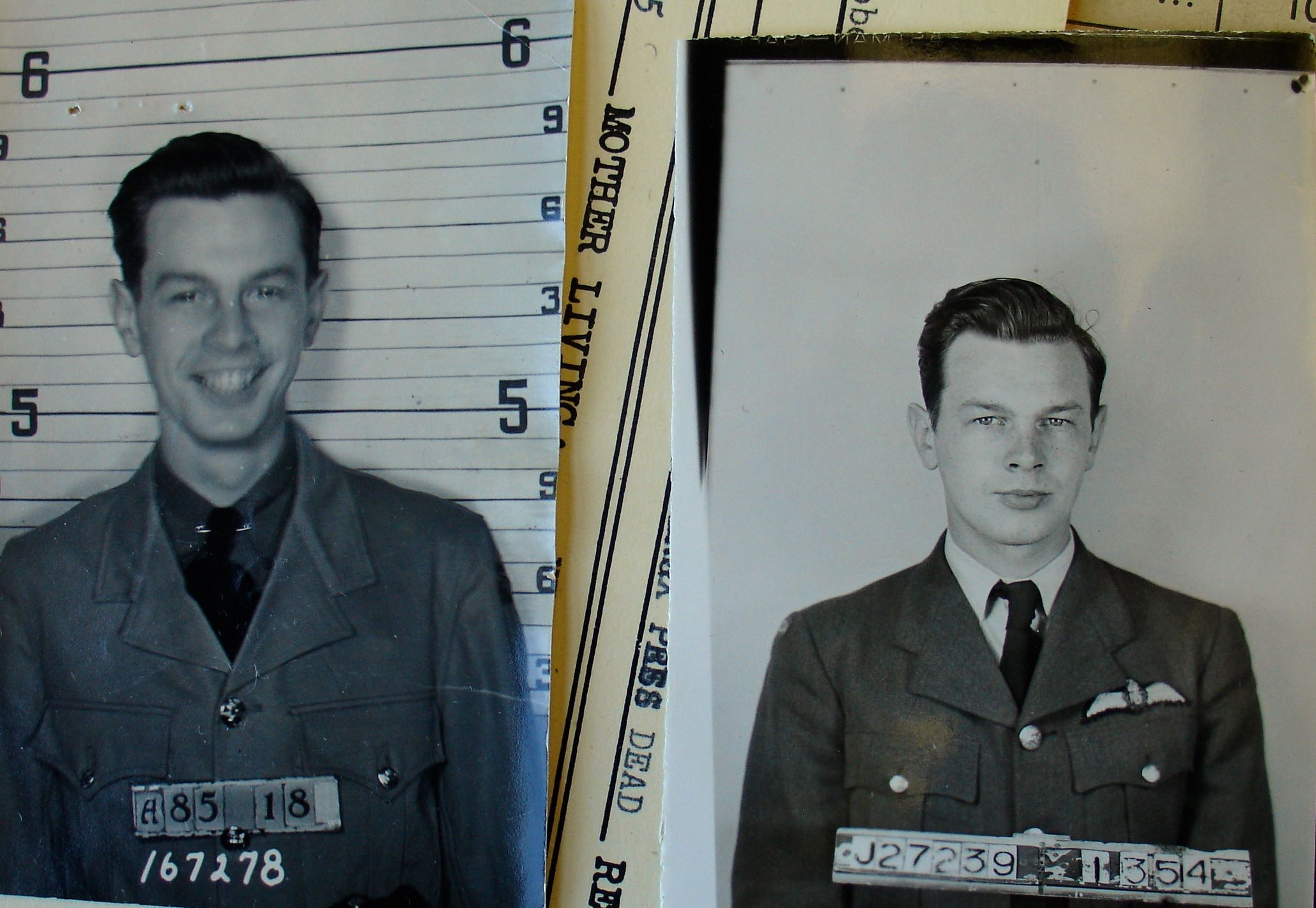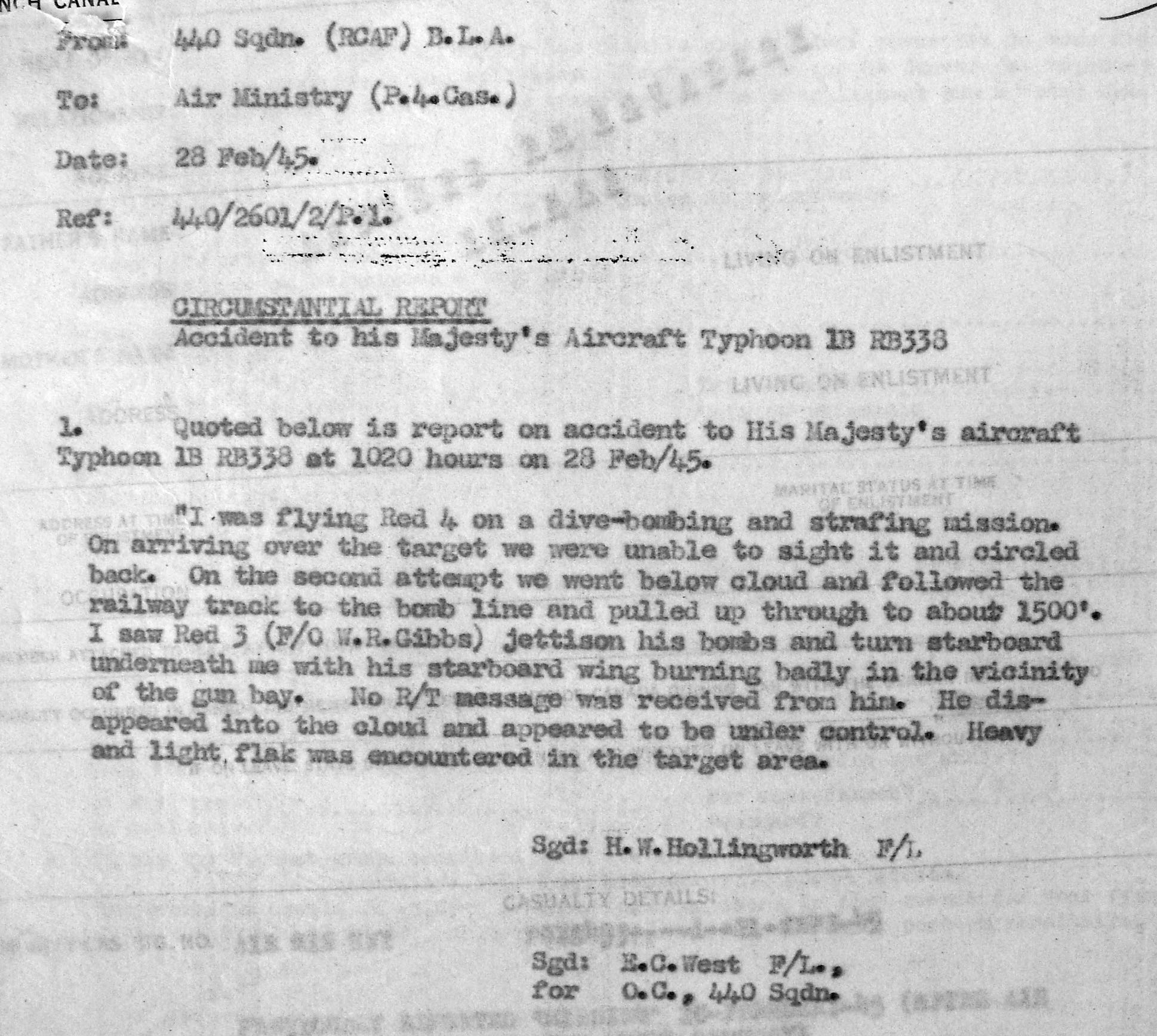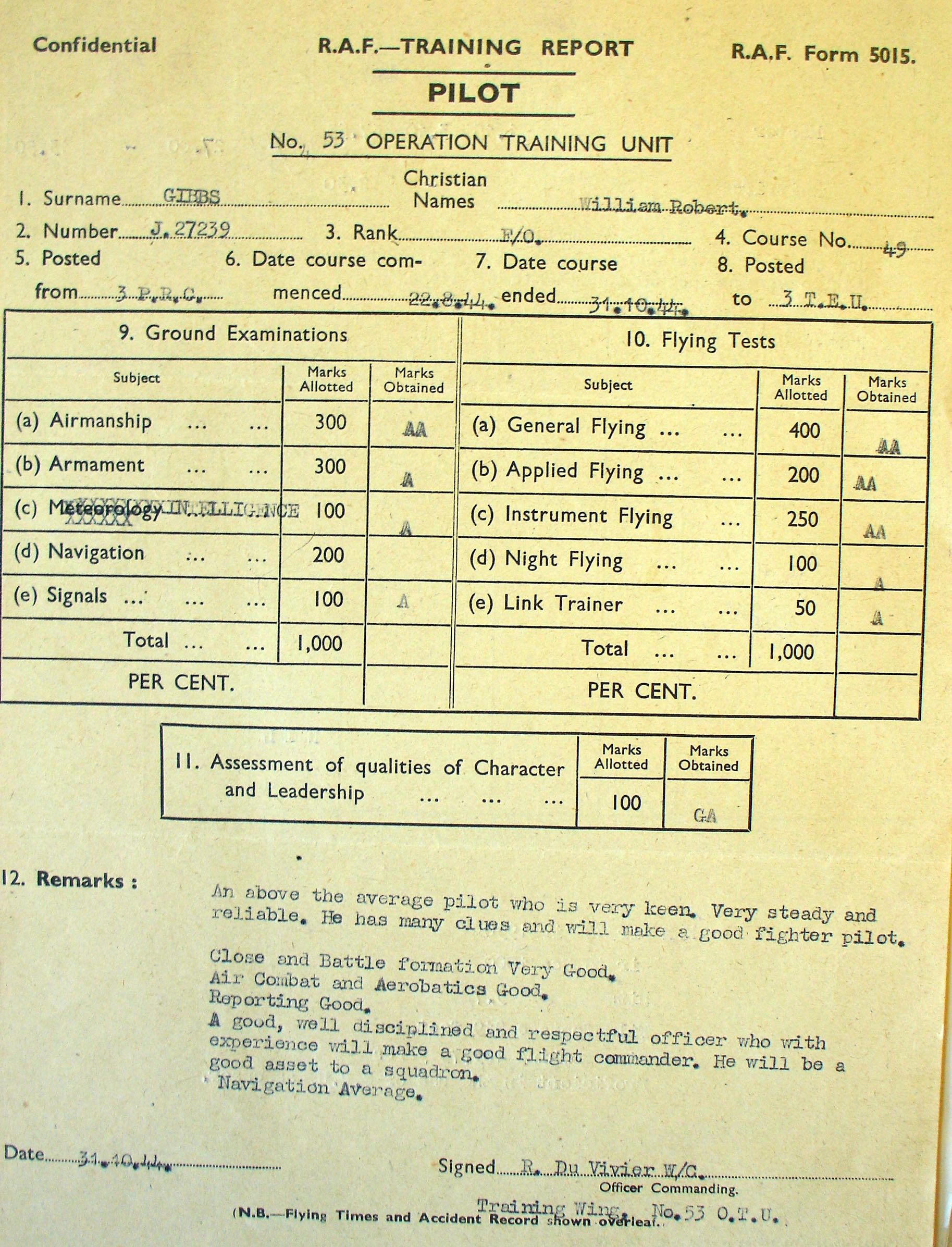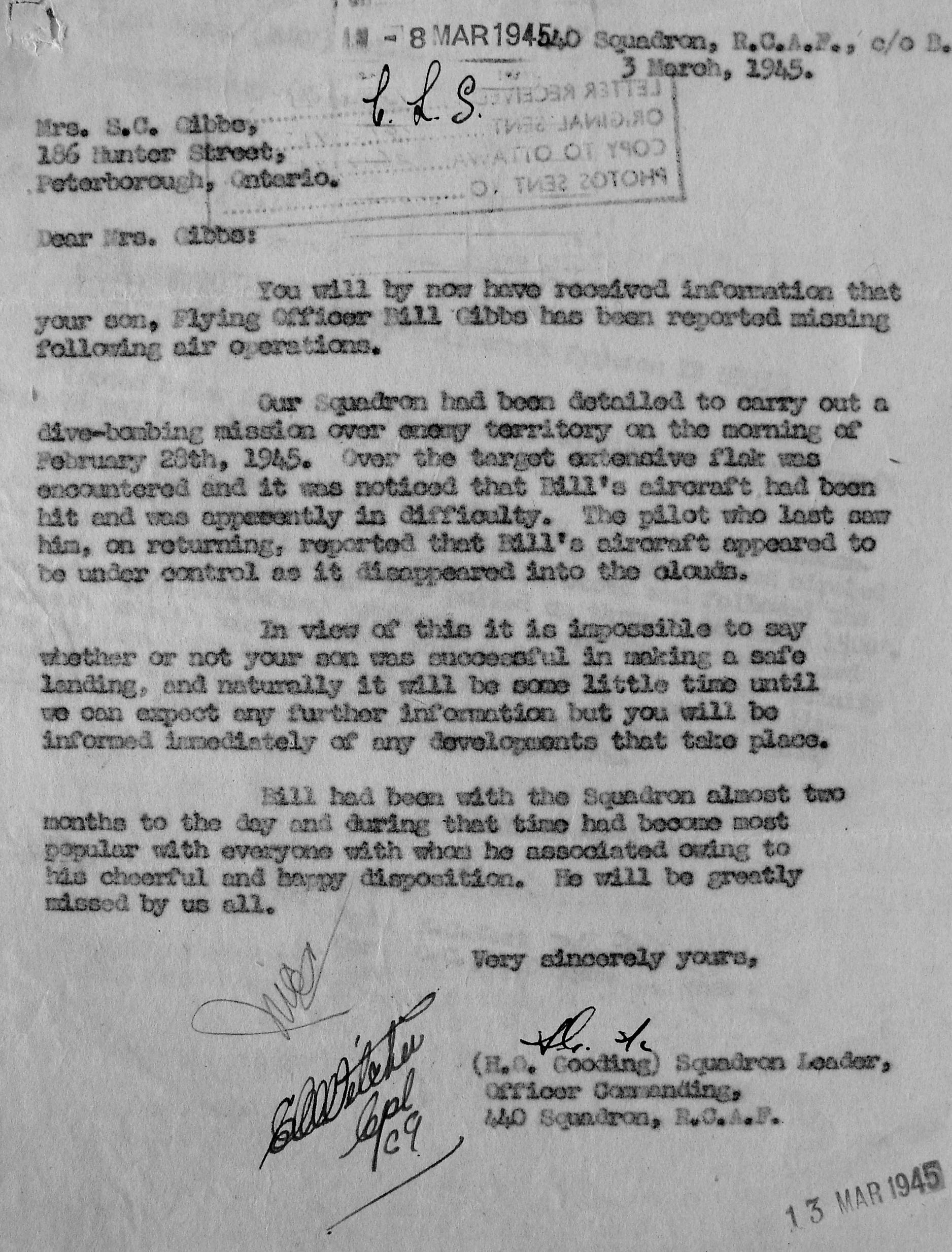 440 Squadron
William Robert Gibbs was the son of Sidney and Ethel Gibbs of Peterborough, Ontario. He had one brother in Service (Capt. C. E. Gibbs, B Wing) and one sister. The family was Anglican. He worked in a bank as a ledger keeper and after the war wanted a position 'with a sound future' in a bank.
When he enlisted, he wanted to give his employer two weeks notice. He had points listed as to his strengths: 1. Ability to learn 2. Am young and resourceful 3. Eagerness to fly. He was assessed: "Good physical efficiency although he shows borderline findings on eye muscle balace tests. Keen, alert. Good type. Should be satisfactory aircrew material. O or P. Probably suitable commission. Young, very bright disposition, quick and alert, not quite a smart alec. Seems keen and conscientous. Neat and tidy in dress.Would judge from good family, recommend for any aircrew."
While at No. 53 OTU, August 22, 1944 to October 31, 1944: "An above the average pilot who is very keen. Very steady and reliable. He has many clues and will make a good fighter pilot." He was evaluated 'very good' on close and battle formation. Reporting, air combat and aerobatics: good. Navigation: average. A good, well disciplined and respectful officer who with experience will make a good flight commander. He will be a good asset to a squadron.
On 1945-02-28, Pilot W. R. Gibbs (Flying Officer, RCAF) with service number J/27239 flew a Typhoon IB with serial RB338 for this duty: unknown operation. Circumstances of the aircraft loss: Crashed near Goch. He is commemorated at: Runnymede Memorial, United Kingdom. (From backtonormandy.org website)
F/L H. W. Hollingworth wrote the circumstantial report: "At 1020 hours on February 28, 1945, I was flying Red 4 on a dive-bombing and strafing mission. On arriving over the target, we were unable to sight it and circled back. On the second attempt, we went below cloud and followed the railway track to the bomb line and pulled up through to about 1500 feet. I saw Red 3 (F/O W R. Gibbs) jettison his bombs and turn starboard underneath me with his starboard wing burning badly in the vicinity of the gun bay. No R/T message was received from him. He disappeared into the cloud and appeared to be under control. Heavy and light flak was encountered in the target area."
S/L Gooding wrote to Mrs. Gibbs. "The pilot who last saw him, on returning, reported that Bill's aircraft appeared to be under control as it disappeared into the clouds...Bill had been with the Squadron almost two months to the day and during that time had become most popular with everyone with whom he associated owing to his cheerful and happy disposition. He will be greatly missed by all."
LINKS: