Adrian Ralph Taylor J21309
September 13, 1919 - June 6, 1944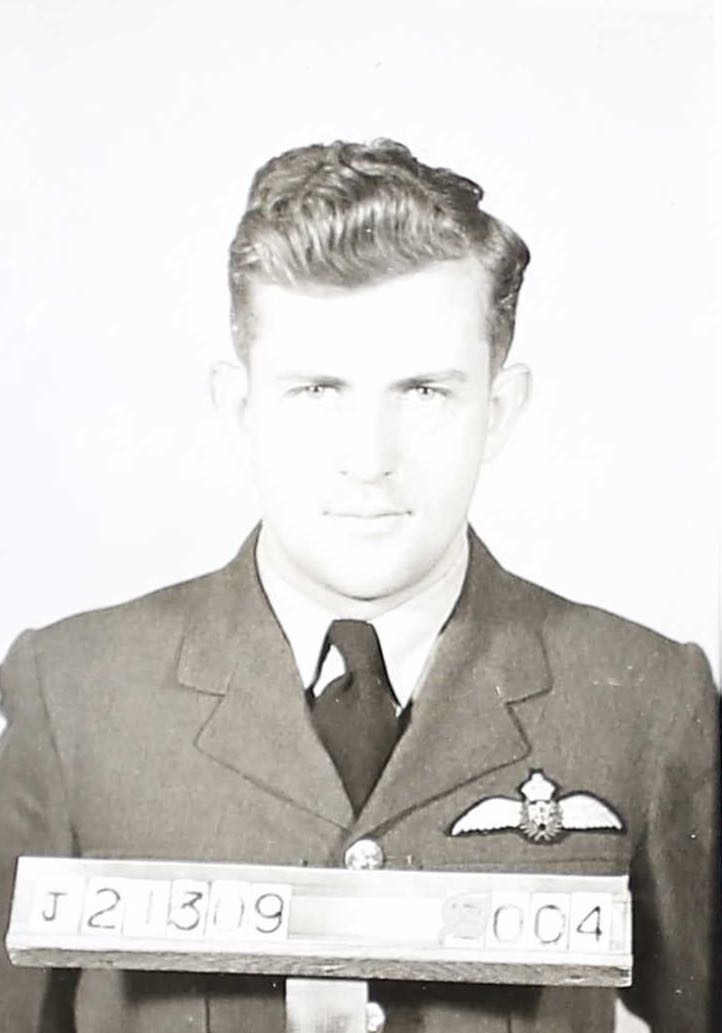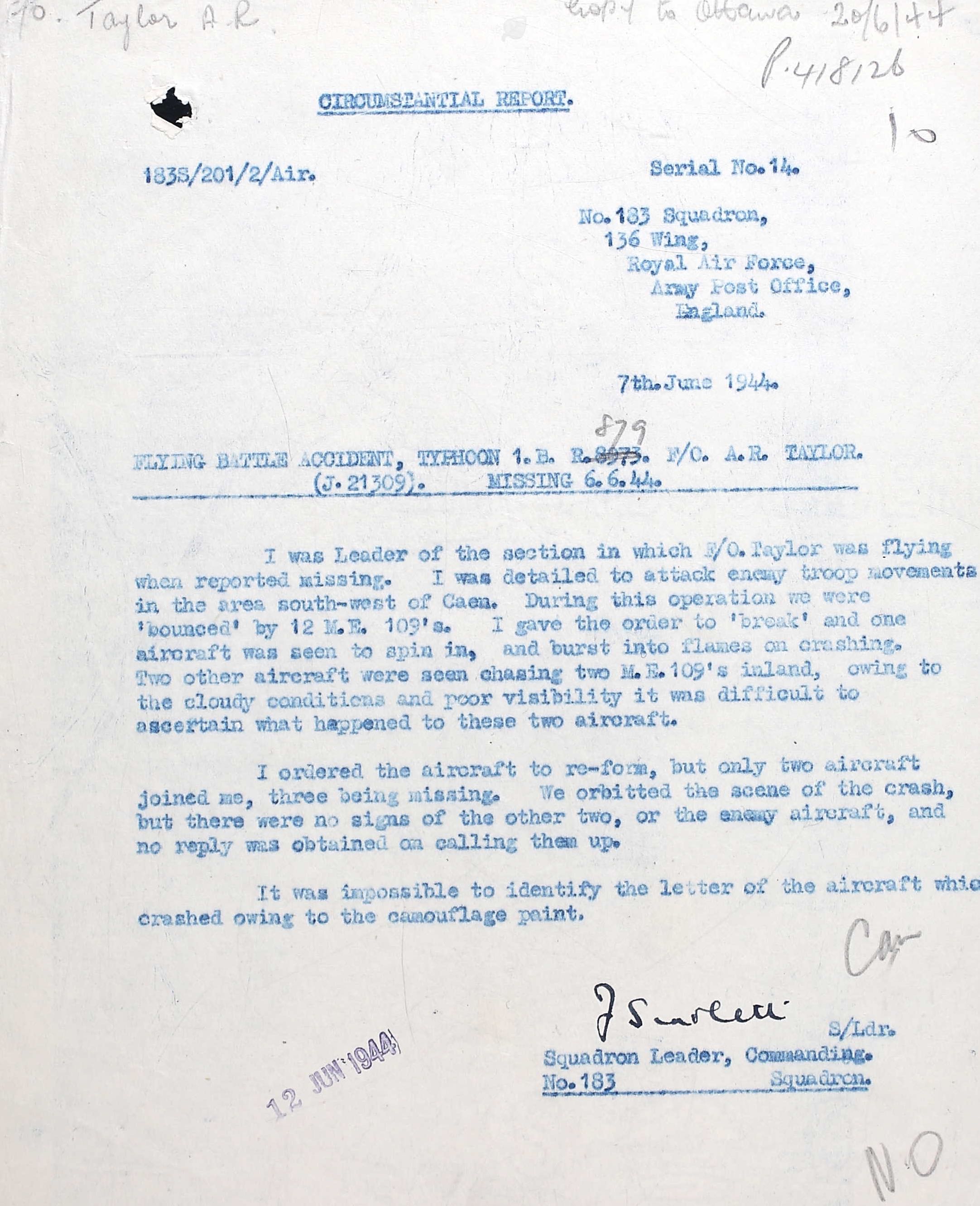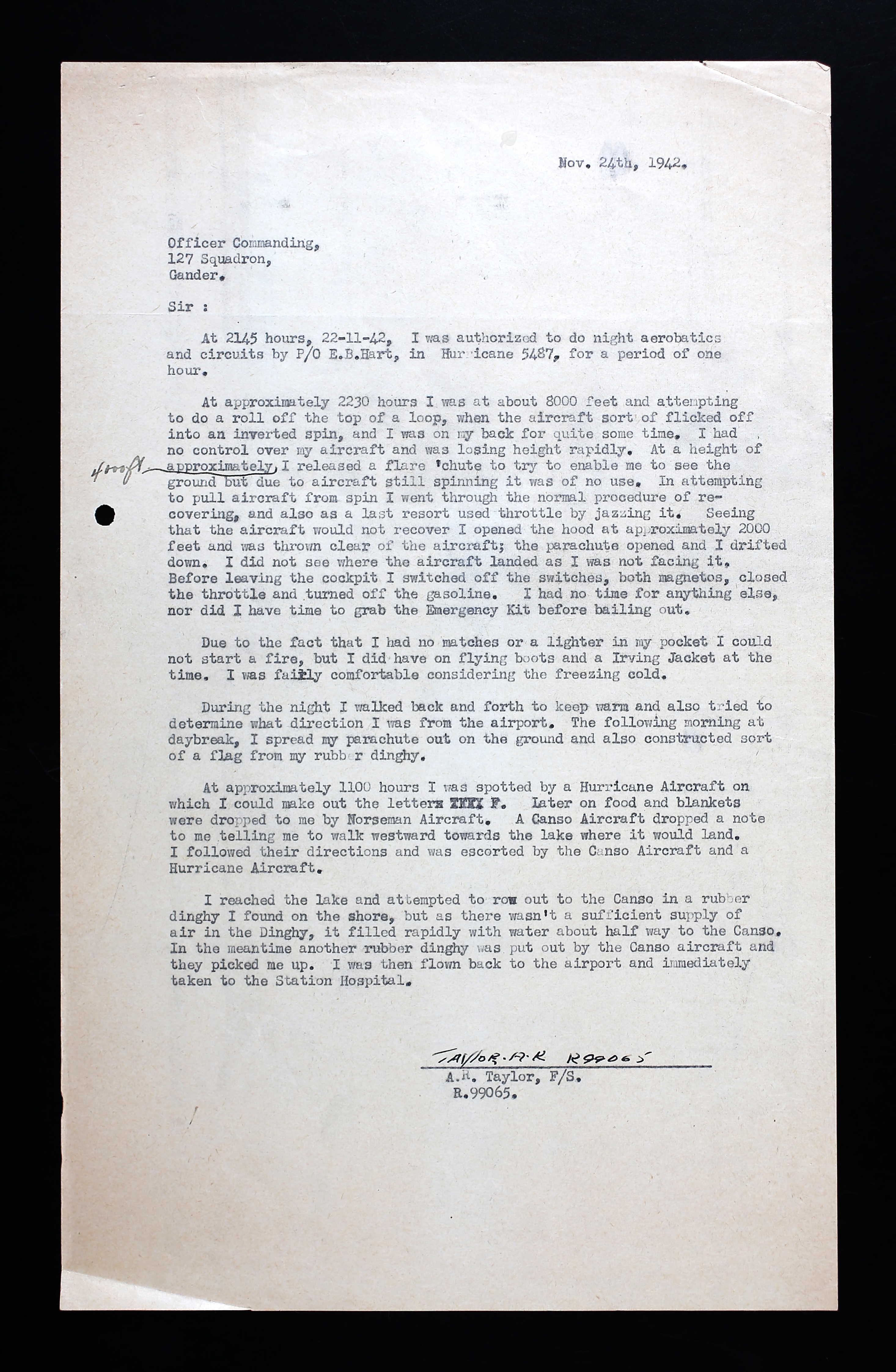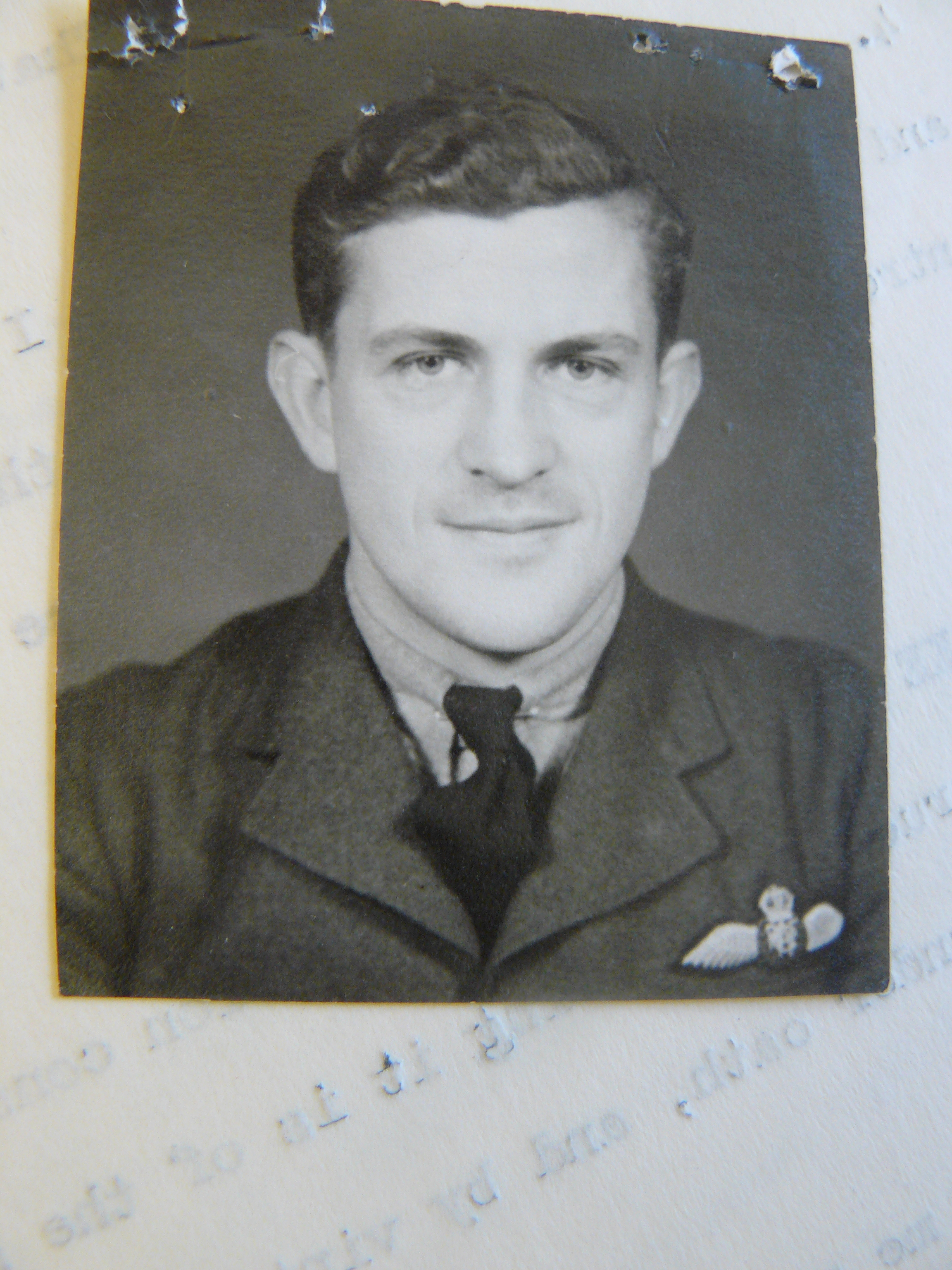 RAF 183 Squadron
Adrian Ralph Taylor was the son of Charles Frederick (collector of customs) and Mary (nee Percy) Taylor of Bell Island, Conception Bay, Newfoundland. He was the youngest child of seven. The family was Protestant and noted as British subjects, being residents of Newfoundland, which did not become a Canadian province until 1949.
He was a student at Mount Allison University, 1939-1941, in the Conservatory of Music, prior to his enlistment with Mt. Allison COTC and was living in Sackville, NB. He worked as timekeeper at Dominion Iron and Steel Mines for one holiday season. He stood 5' 5 1/2" tall, weighed 128 pounds. Taylor noted his citizenship as 'Newfoundlander' when he applied to the RCAF in February 1941 in Moncton, NB. He liked track (champion for two years), football and ping pong. He listed fretwork as a hobby useful to the RCAF. He played the organ and piano. He was accepted into the RCAF in April 1941. "Good type, keen, intelligent. Qualified musician. Reserved. Keen to fly and should quickly adapt himself to training schedule." He wanted to return to his musical profession after the war.
At 1 ITS, Toronto: July 28, 1941 - September 1, 1941. "Better than average type. A fighter with good spirit. Second Aircrew recommendation: WAG." He place 60th out of 72 in class with an 80%.
At 7 EFTS, Windsor: September 2, 1941 - October 25, 1941. "Slow to learn. Needs more practice, particularly on aerobatics. Instrument flying good." GIS: "Conduct good. Not outstanding."
At 14 SFTS, Aylmer: October 26, 1941 - February 14, 1942. "Average pilot. Instrument flying averate. Navigation average." GIS: "Found the work fairly difficult but was willing to apply himeslf and thus achieve the requred standard. Progress satisfactory. Class standing -- low." He was awarded his Pilot's Flying Badge on January 16, 1942.
He was with 127 Squadron, Gander, Newfoundland, which was considered 'overseas', from December 21, 1942 to July 13, 1943, with a side trip to Rivers, Manitoba on August 31, 1942, which was then cancelled. He was sent to the UK in July 1943. From 3 PRC, he was sent to 186 Squadron, then to 183 Squadron by February 1944.
On November 22, 1942, Sullivan was involved in an accident at 127 Squadron, near RCAF Gander, 1 1/2 miles north of Indian Bay Pond. He had been authorized to do a night aerobatics and circuits in Hurricane 5487 for one hour. "The aircraft was in an inverted spin and I could not bring it out of it. Bailed out." He did not have time to grab his emergency kit, thus had no matches or a lighter, unable to start a fire. He wrote, "During the night, I walked back and forth to keep warm and also tried to determine which direction I was from the airport. The following morning at daybreak, I spread my parachute out on the ground and also constructed sort of a flag from my rubber dinghy." Food and blankets were dropped to him by a Norseman aircraft, and a Cando dropped a note to him telling him to walk west towards the lake, where it landed. He found a rubber dingy on the shore and attempted to row out to the Canso, but there was not sufficient air in the dingy, and it filled with water. The Canso put out another rubber dinghy and they picked him up. Sullivan's injury: exposure for 19 hours. He was sent to hospital.
On June 6, 1944, F/O Adrian Ralph Taylor was shot down by a German aircraft. His body was buried by a French citizen in whose field his aircraft had crashed, about 20 miles south east of Caen, France. The funeral service was conducted by the local curate. The S/L wrote in his circumstantial report: "Flying Battle Accident, Typhoon 1B R8793, F//O A. R. Taylor, J21309, Missing 6.6.44: I was leader of the section in which F/O Taylor was flying when reported missing. I was detailed to attack enemy troop movements in the area south west of Caen. During this operation we were 'bounced' by 12 ME 109s. I gave the order to 'break; and one aircraft was seen to spin in, and burst into flames on crashing. Two other aircraft were seen chasing two ME 109s inland, owing to the cloudy conditions and poor visibility it was difficutl to ascertain what happened to these two aircraft. I ordered the aircraft to re-form, but only two aircraft joined me, three being missing. We orbitted the scene of the crash, but there were no signs of the other two, or the enemy aircraft, and no reply was obtained on calling them up. It was impossible to identify the letter of the aircraft which crashed owing to the camouflage paint."
In a letter to Mrs. Taylor, the Officer Commanding wrote on June 6, 1944: "Your son had not been with us long, but he was a keen pilot and made his place amongst us. We shall miss him as a pilot and as a friend whose loss will be hard to replace."
Mr. and Mrs. Taylor asked that their son's personal belongings, such as clothing, be donated to the Replacement Bureau, London, England.
Miss M. J. Wilson of 6 Glendale L. SW7 made an enquiry about F/O Sullivan.
LINKS: