Avery Charles Dunning
1919 (Approximate) - August 7, 1984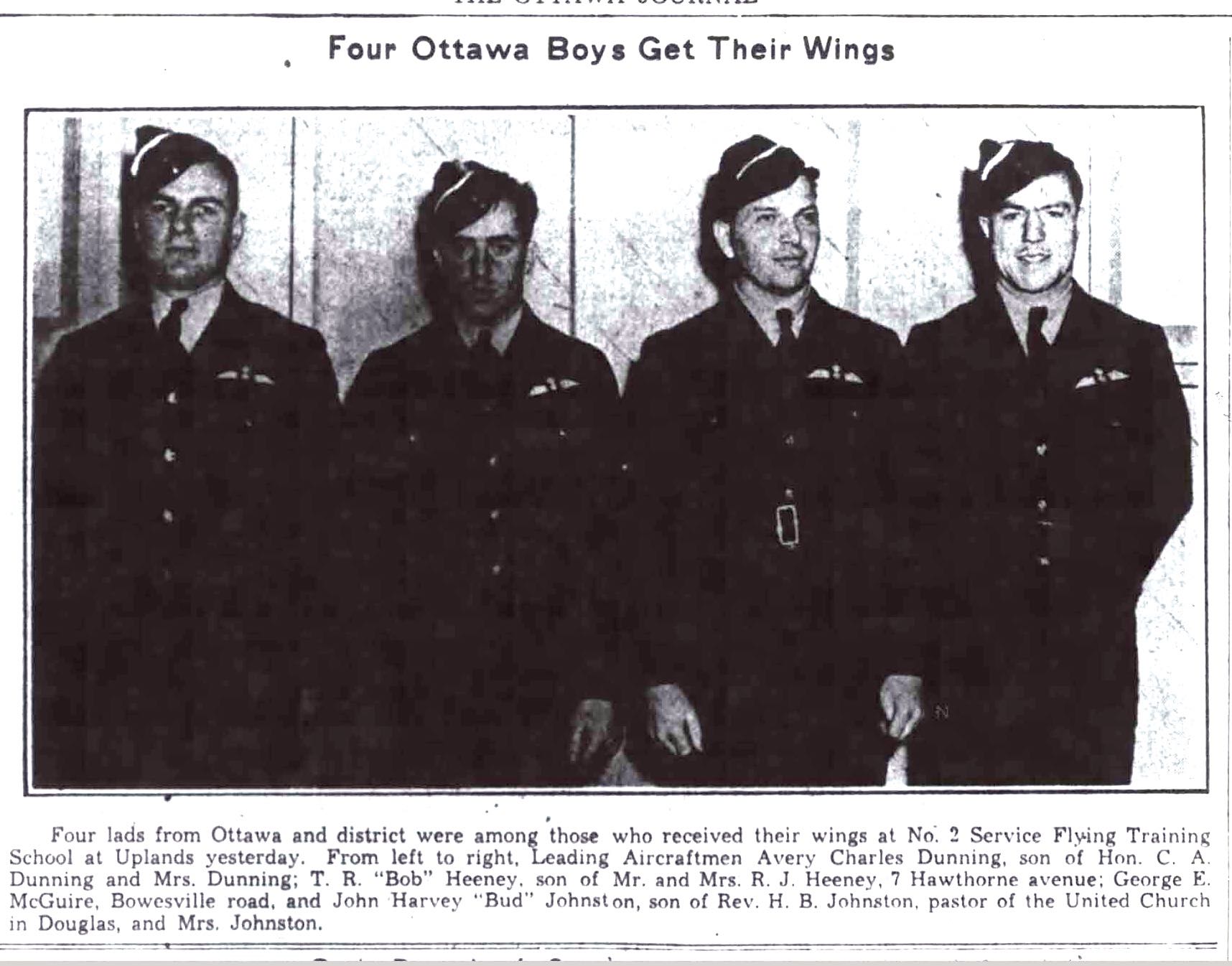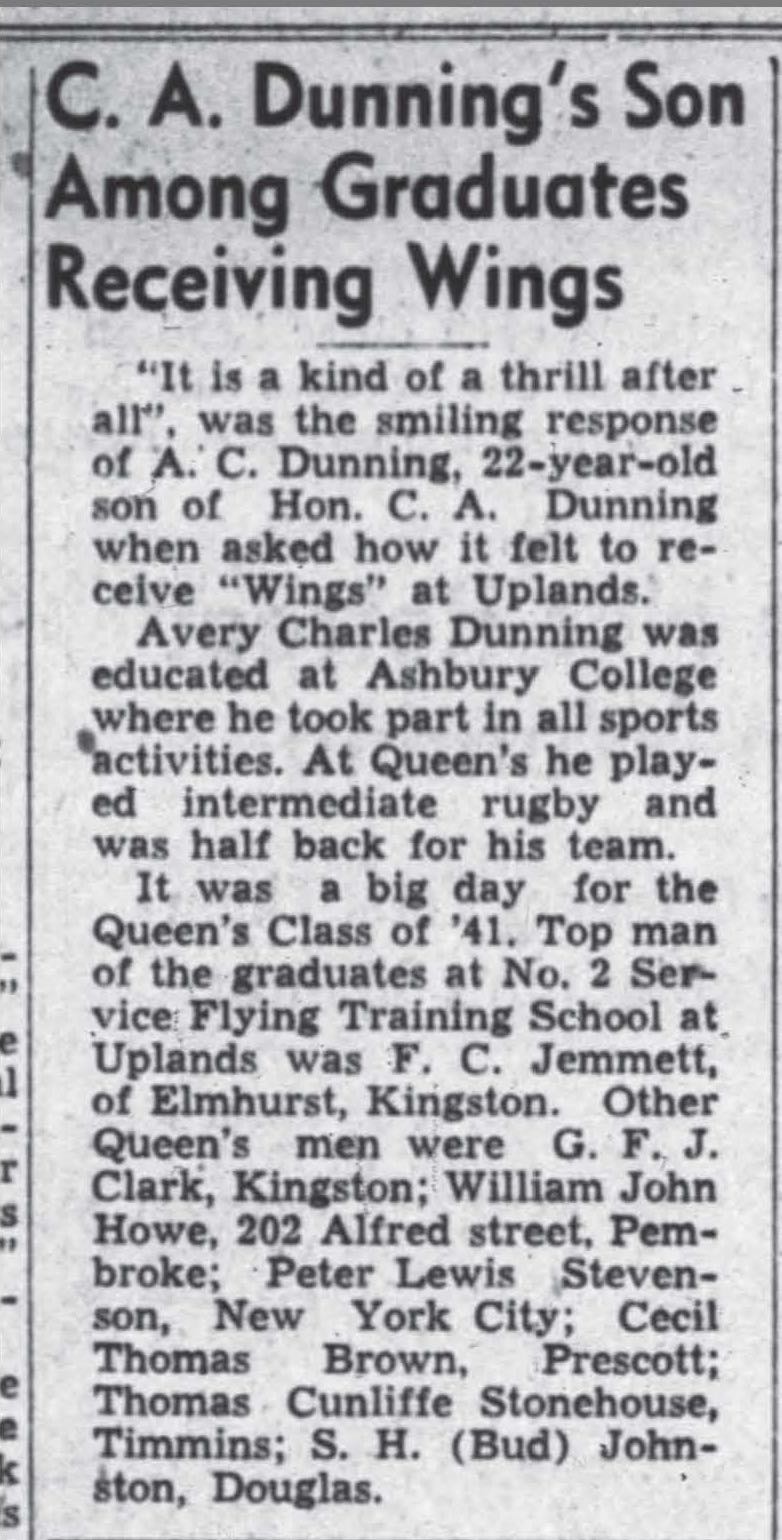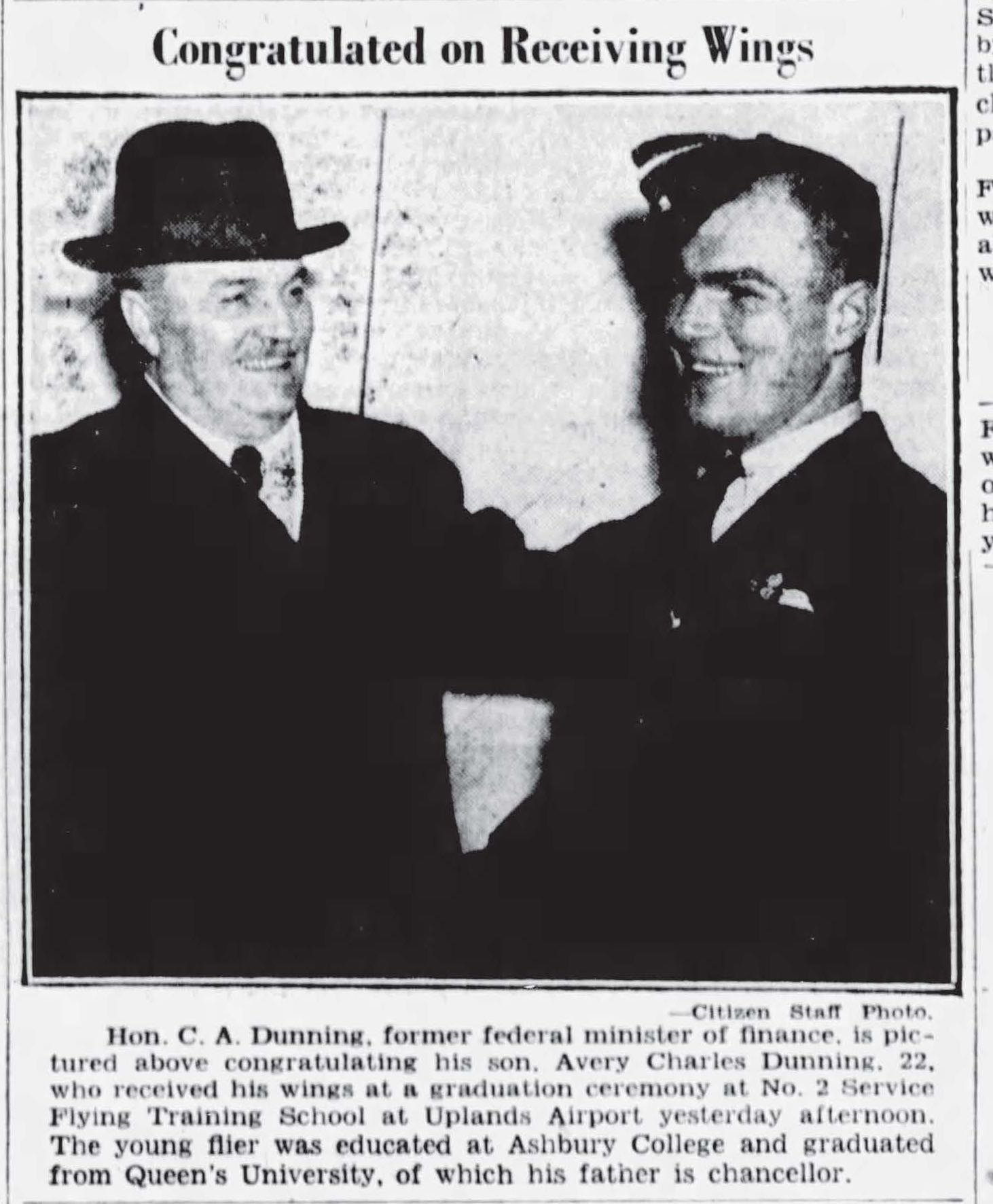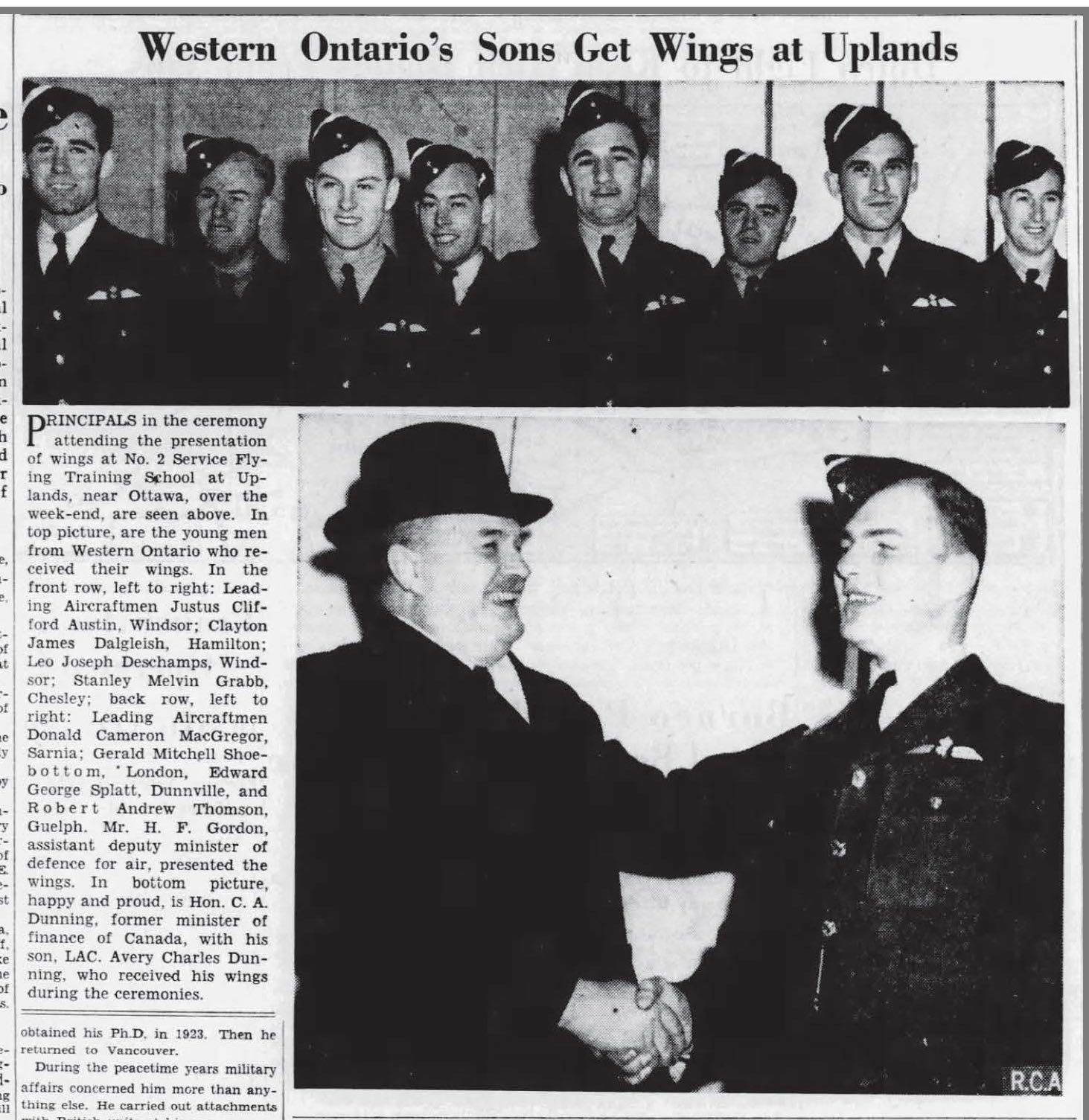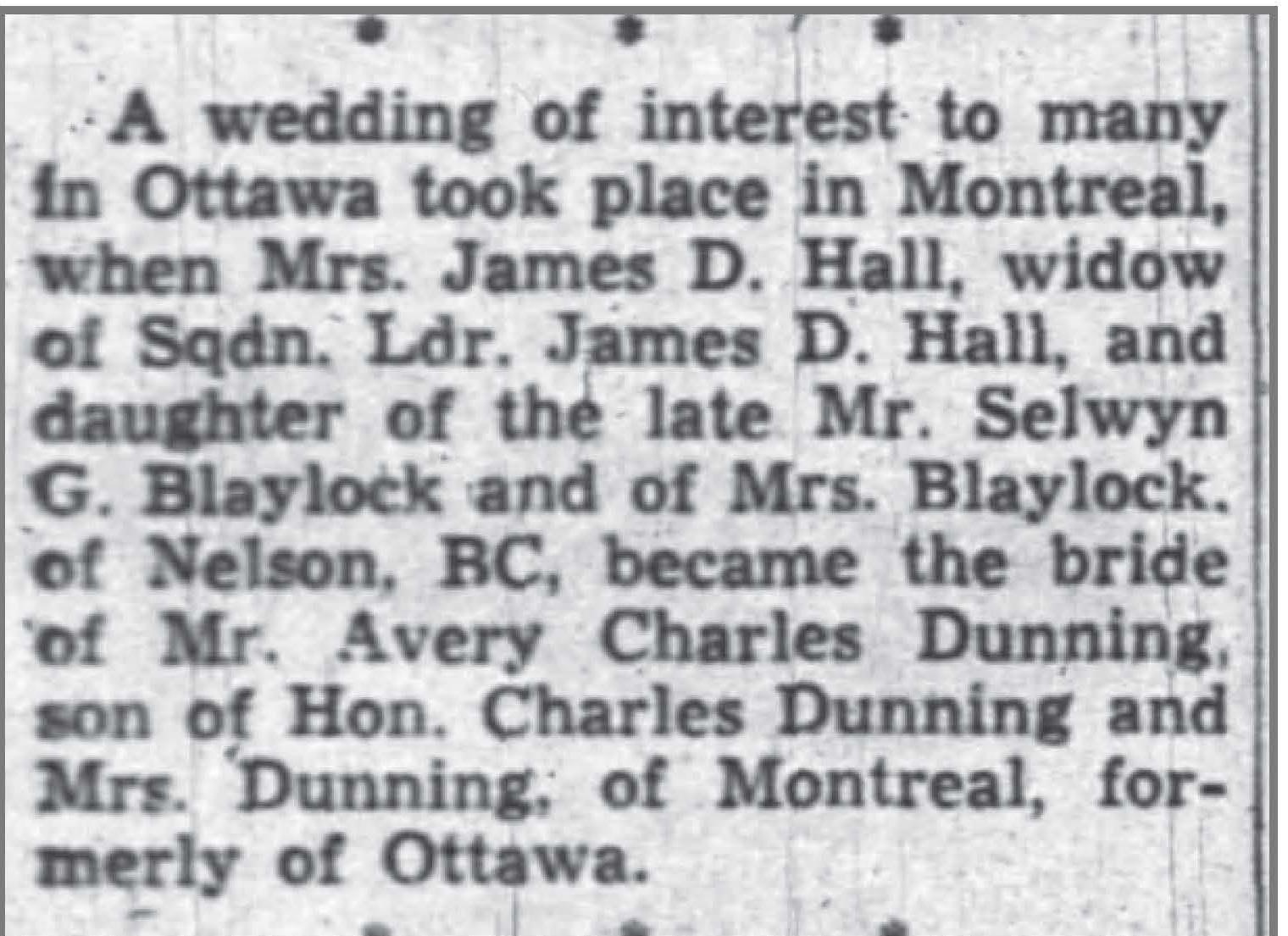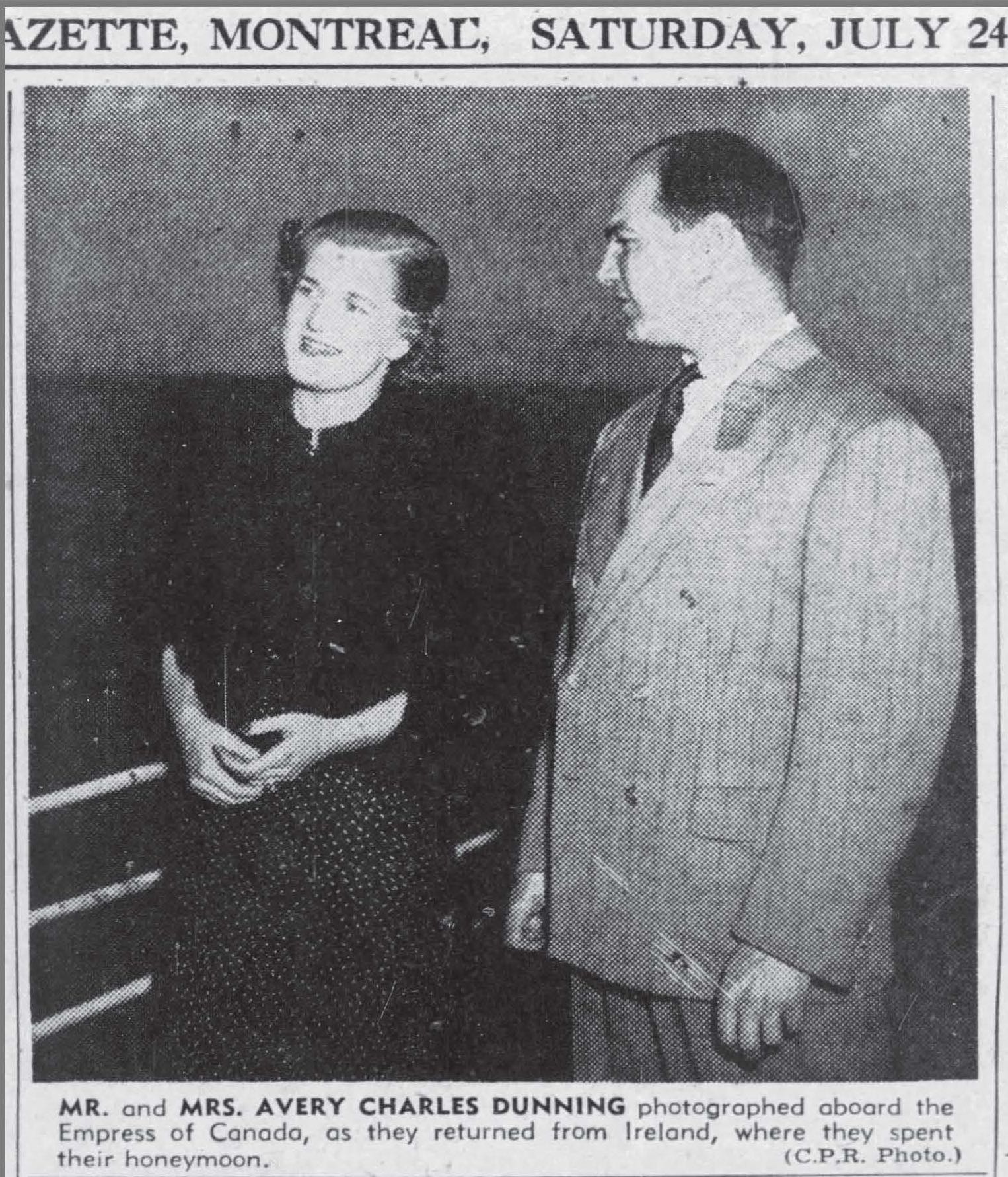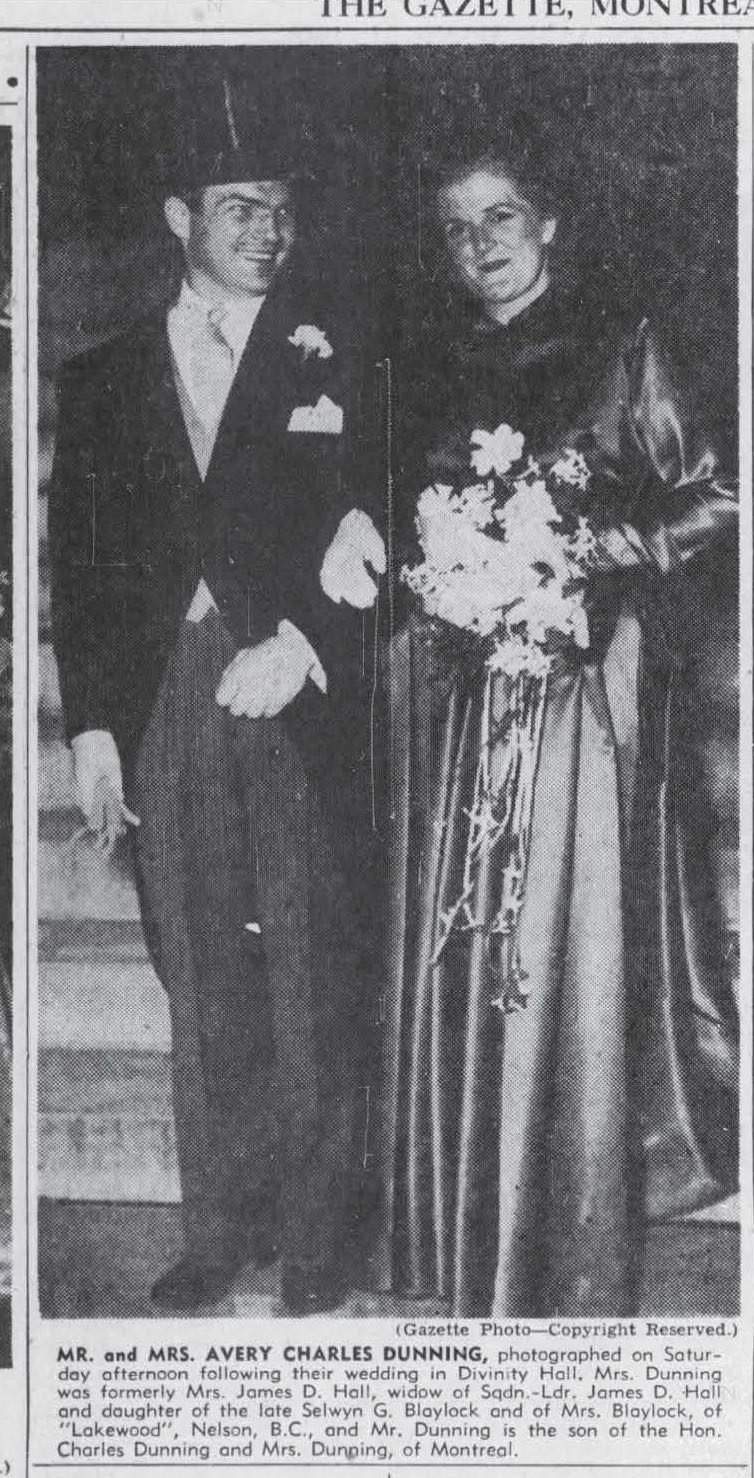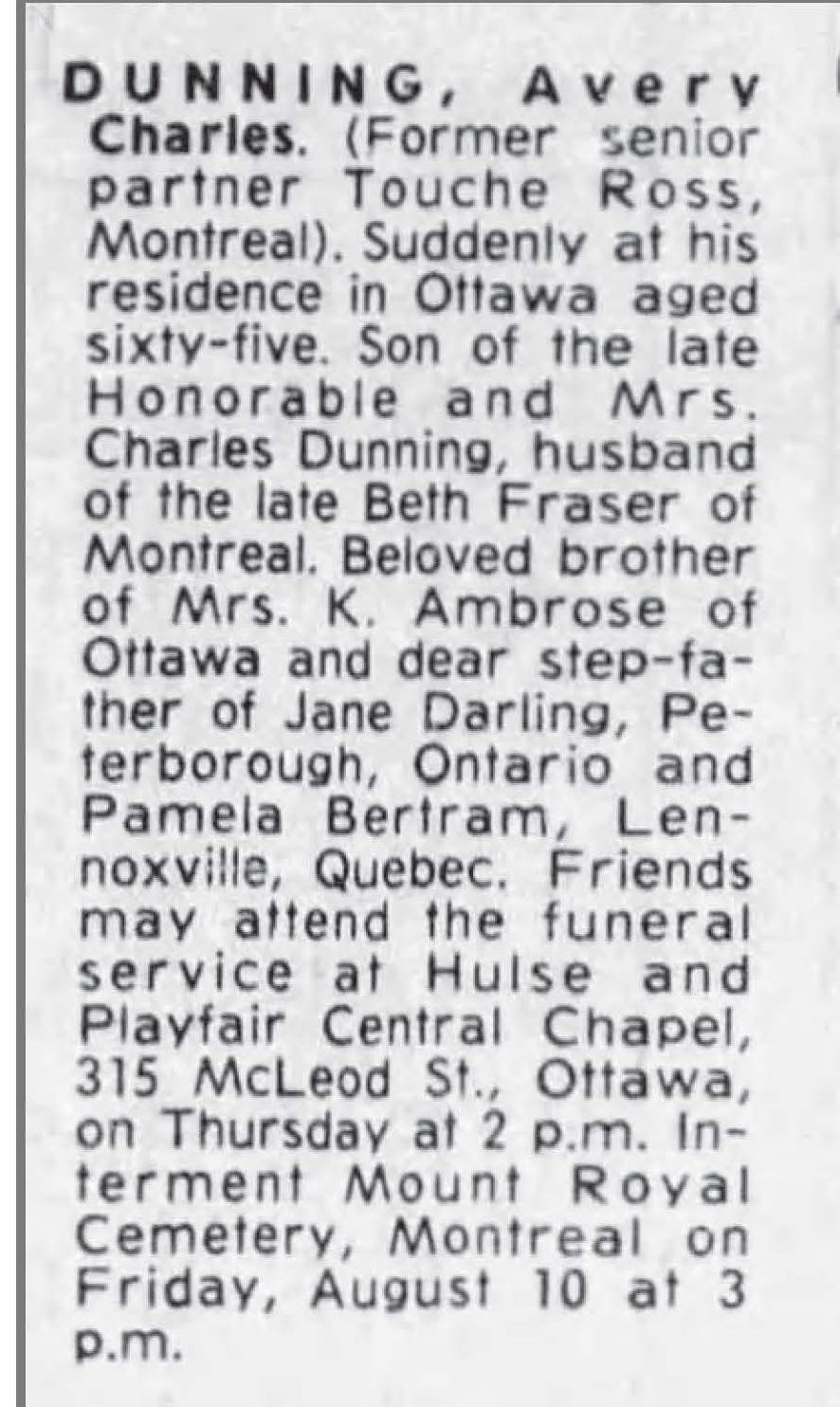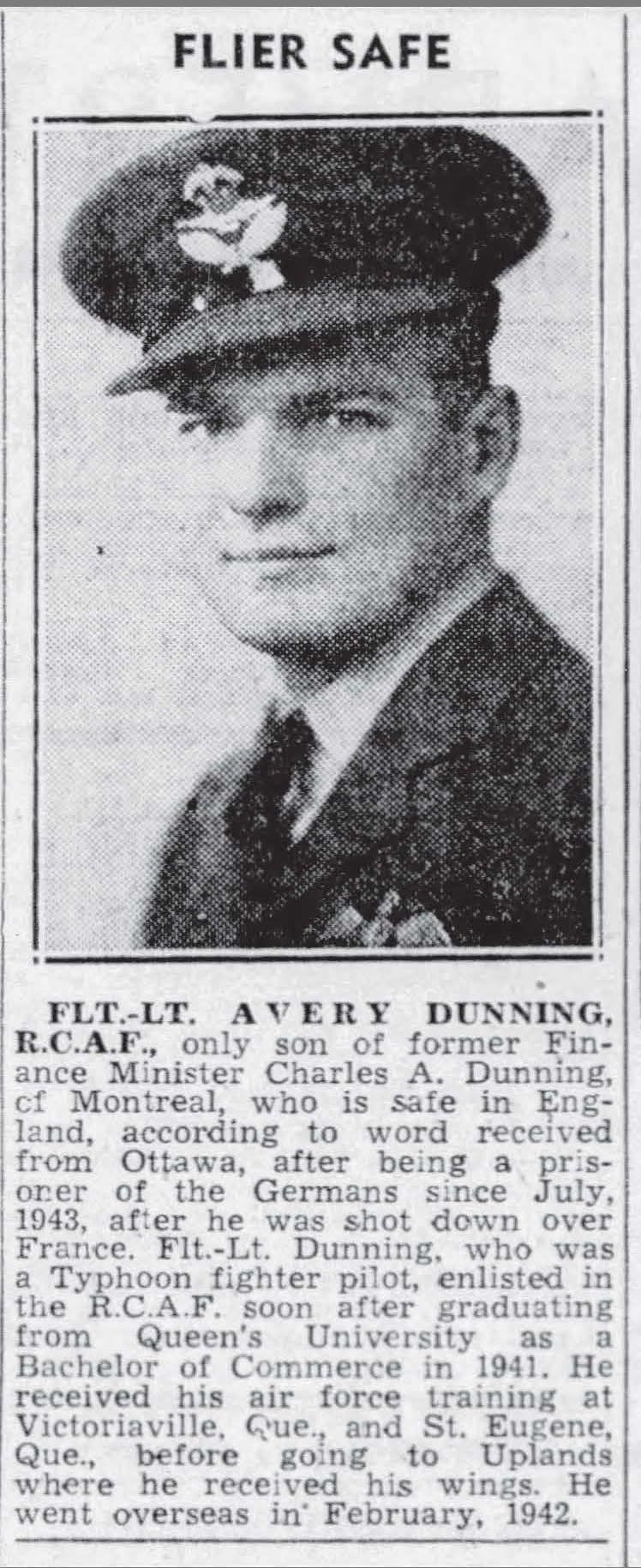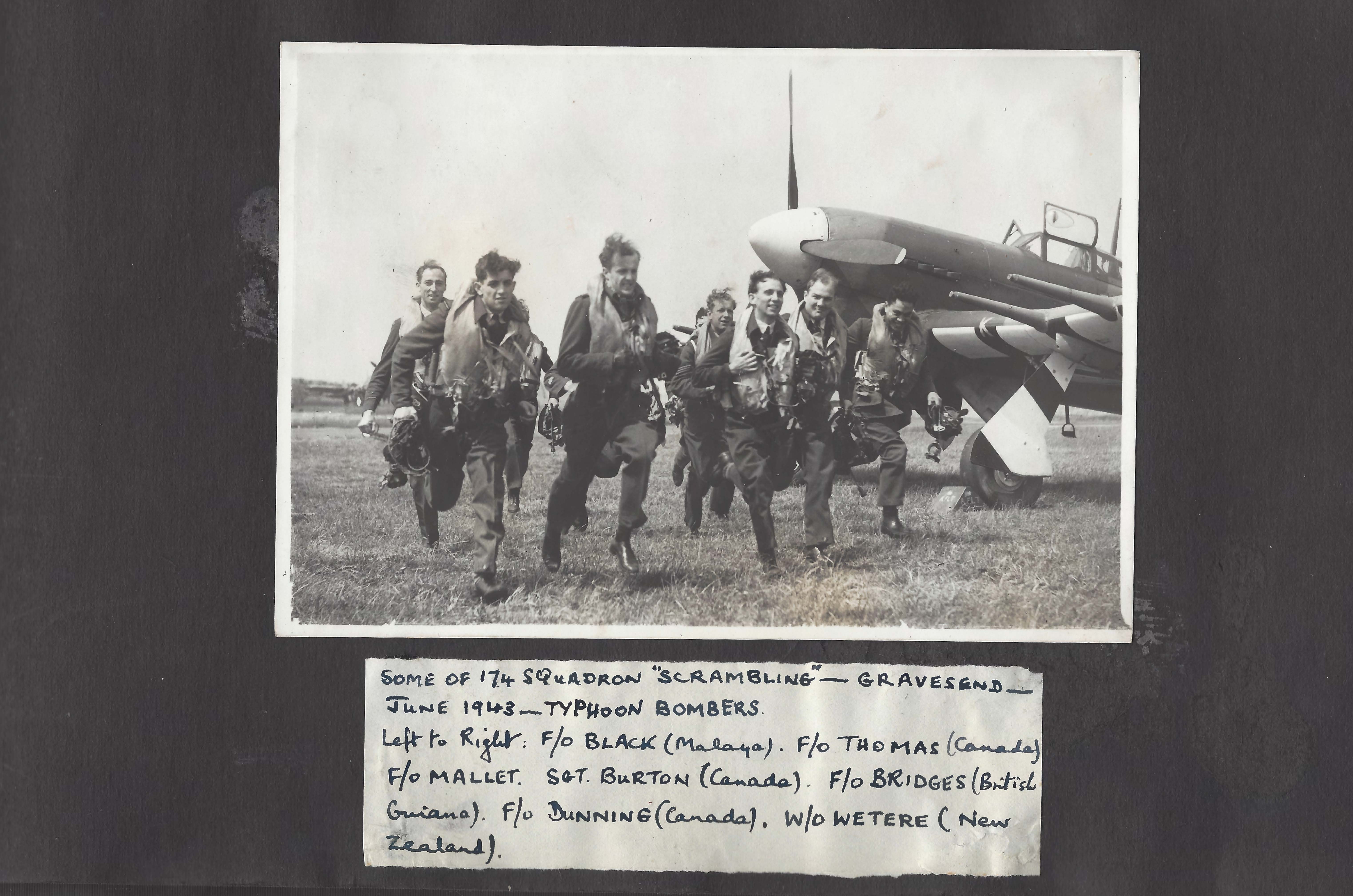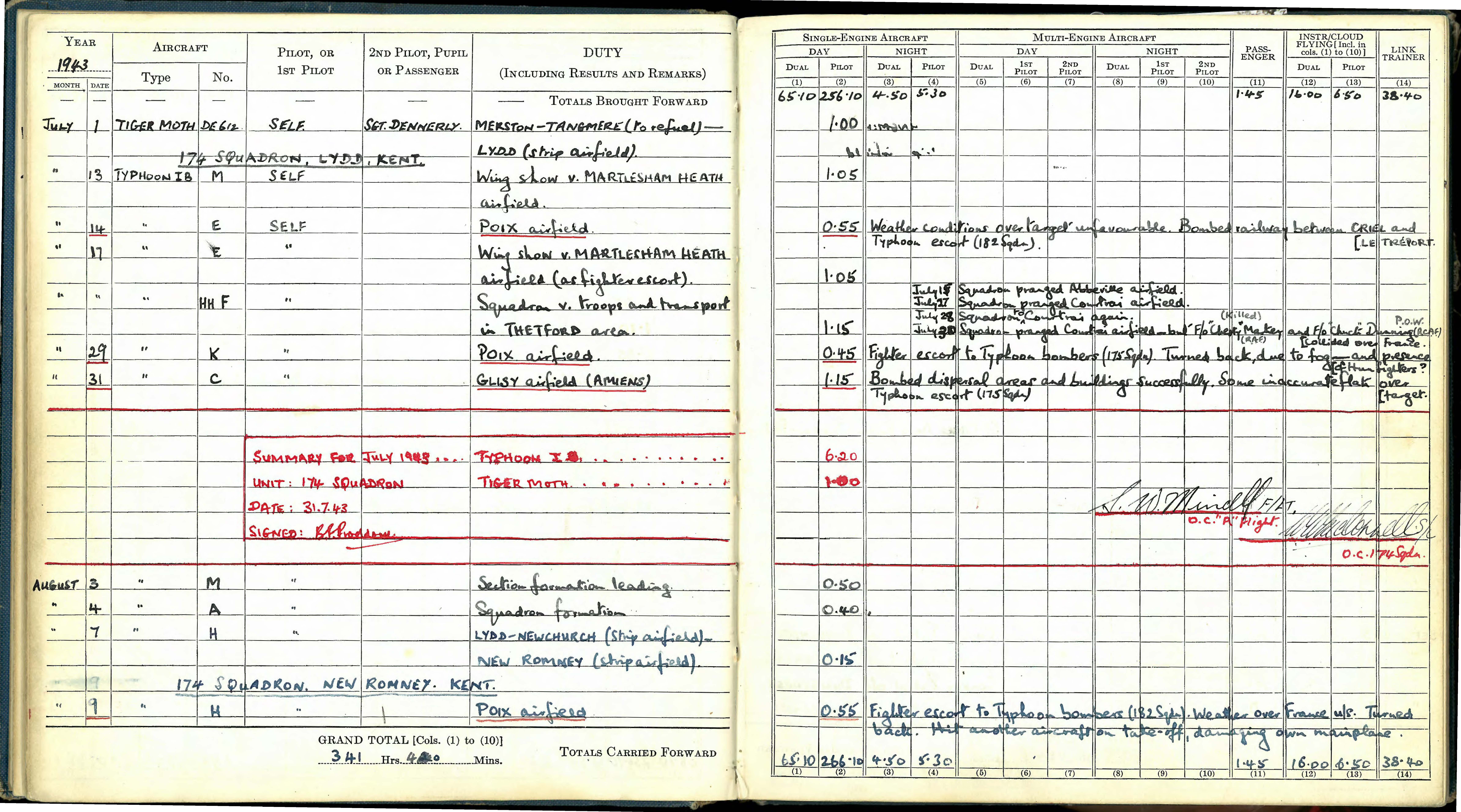 RAF 174 Squadron
Avery Charles Dunning was a pilot with 174 Squadron. He was discovered in the logbook and photo album of fellow 174 pilot, Basil F. Proddow and thanks goes to Praddow's son, Julian, for many images added to this page as well as to the other Canadian pilots on 174 (RAF) Squadron.
"Chuck" as he was known on the squadron, was the son of the former premier of Saskatchewan and later Canadian MP, Minister of Finance, Charles Avery Dunning and his wife, Ada Rowlett Dunning. Chuck had one sister, Kathleen.
Chuck received his wings in January 1942. Please consult newspaper articles for further information.
Chuck married the widow of James D. Hall in June 1948. He was a senior partner in Touche Ross, Montreal.